JEFFERSON CITY — Gov. Mike Parson on Thursday called on Missourians to limit the size of their Thanksgiving gatherings as COVID-19 spreads throughout the state, and continued to insist he won't issue rules to enforce his public health recommendations.
"It's up to me and you to change the way we do Thanksgivings, if you so choose to do that. And I would recommend that," Parson said at a news briefing. "No different than my own personal family."
He said his family would adjust its Thanksgiving celebration this year, noting that his in-laws, in their 80s, have underlying health conditions.
"And I am not going to expose them, and my family won't expose them, to the possibility of COVID-19 when we don't have to," Parson said.
Parson's advice came as the nation's top public health agency, the Centers for Disease Control and Prevention, pleaded with Americans not to travel for Thanksgiving and not to spend the holiday with people from outside their household.
The recent surge in infections is straining health care providers across the nation, and Missouri is no exception.
In his weekly briefing with reporters outside his office in the Capitol, a somber Parson acknowledged hospital capacity "is becoming a problem." The state has reported more than 2,000 hospitalizations each day since Nov. 6; there were 2,453 hospitalizations as of Sunday.
Note from Missouri Department of Health and Senior Services: Note: Due to an abrupt change in data measures and the reporting platform issued by the White House on Monday, July 13, and effective Wednesday, July 15, Missouri Hospital Association (MHA) and the State of Missouri were unable to access hospitalization data during the transition. .
"We're gonna have to do everything we can to curve that issue," Parson said.
He said he is investigating ways to help hospitals boost staffing, raising the possibility that he could send the Missouri National Guard to assist nurses and doctors in caring for the mushrooming number of patients.
Despite other Republican governors — such as in North Dakota, Iowa and West Virginia — issuing mask requirements in their states, Parson continued to insist Thursday that Missouri wouldn't issue any mandates.
"The emphasis that are put on by some media outlets is like I am opposed to wearing a mask. I have never been opposed to that," Parson said. "What I am opposed of is mandates from this position to the people of this state. People on the local level should have a voice."
The governor was expected to release a set of recommendations and guidelines to county-level health departments later Thursday in keeping with his decentralized approach to fighting the pandemic.
Rather than issue a statewide mitigation plan, he wants local officials to make decisions like mask mandates and business closures.
"We're going to encourage them to take some sort of action," he said. "The holidays are coming and I as governor of the state of Missouri am not going to mandate who goes in your front door."
Missouri Department of Health and Senior Services Director Randall Williams urged people to take precautions as they prepare for Thanksgiving.
"Be prepared to change your plans. You've got to be willing to adapt," Williams said.
In a sign Parson has acknowledged the virus is not going away, the governor also announced the extension of his state of emergency proclamation to March 31.
"The virus is everywhere. And nobody has control of it," Parson said.
The governor, who won a full, four-year term on Nov. 3, also said he would not require Missouri residents to be vaccinated.
"We're not going to punish people because they don't want to take a vaccination," Parson said.
Record hospitalizations
On Thursday, St. Louis-area hospitals reported that they are caring for a record number of COVID-19 patients. One hospital network, SSM Health, announced it would bar visitors beginning Friday.
There were a record-high 849 virus patients in BJC HealthCare, SSM Health, Mercy and St. Luke's Hospital facilities in the area, according the the St. Louis Metropolitan Pandemic Task Force. There were also 150 patients with suspected COVID-19.
The seven-day average of new admissions hit a record high of 126. COVID-19 admissions here, on average, have doubled since the beginning of the month, and tripled since the beginning of October. The task force data lags two days.
In response to the increased spread of the virus, SSM Health announced that beginning Friday it will not allow visitors in its facilities. Exceptions will be made in end-of-life situations, or when a visitor is essential for a patient's well-being. There are also exceptions in obstetrics and pediatrics departments.
Illinois reported 14,612 new confirmed and probable cases of the virus on Thursday, and 168 more deaths.
Before mid-October, the state's seven-day average never exceeded 3,000. But in recent weeks it has surged, and Illinois is now regularly reporting more than 12,000 cases per day.
As of Wednesday night, there were a record 6,037 COVID-19 patients in hospitals statewide in Illinois, 1,000 more than the highest levels seen in the spring.
Missouri reported 4,349 new cases of COVID-19 on Thursday, and 30 more deaths.
The Missouri Department of Health and Senior Services also reported that there were 2,588 hospitalized COVID-19 patients statewide, a new record. The seven-day average of 2,468 is also a record. The data lags three days and not every hospital reports each day.
Annika Merrilees of the Post-Dispatch contributed to this report.
St. Louis-area hospitals are admitting more than triple the number of daily COVID-19 patients that they were at the beginning of October.
The affected businesses "will always be frustrated by that impact, and we feel badly for them," he said.
These maps and charts show the spread of COVID-19 in Missouri and Illinois.
Photos: COVID-19 testing administered by National Guard in St. Charles
National Guard administers COVID-19 tests in St. Charles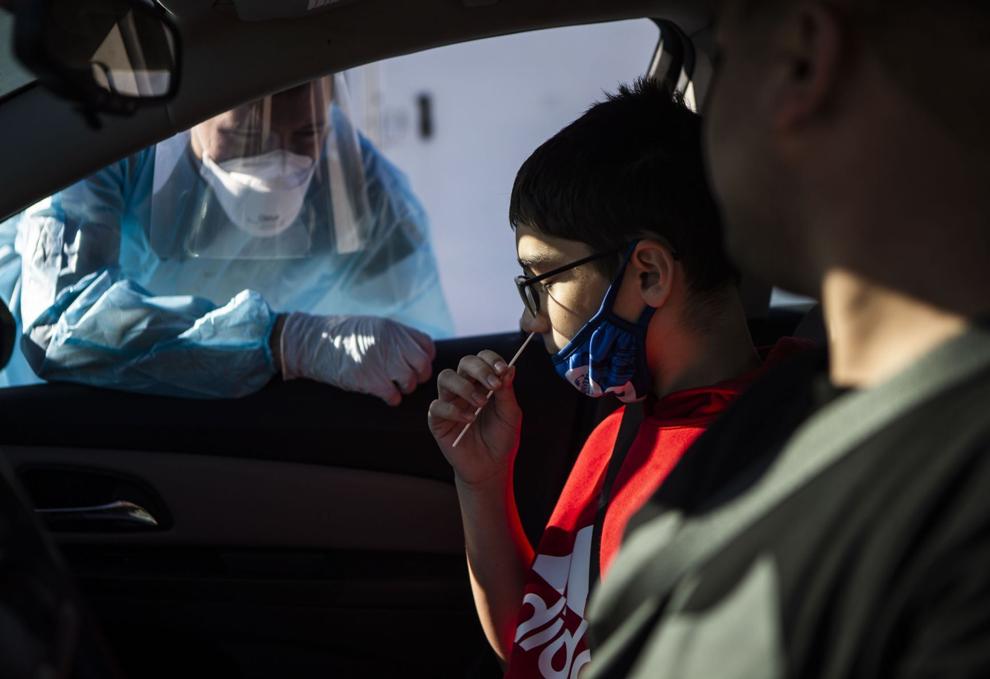 National Guard administers COVID-19 tests in St. Charles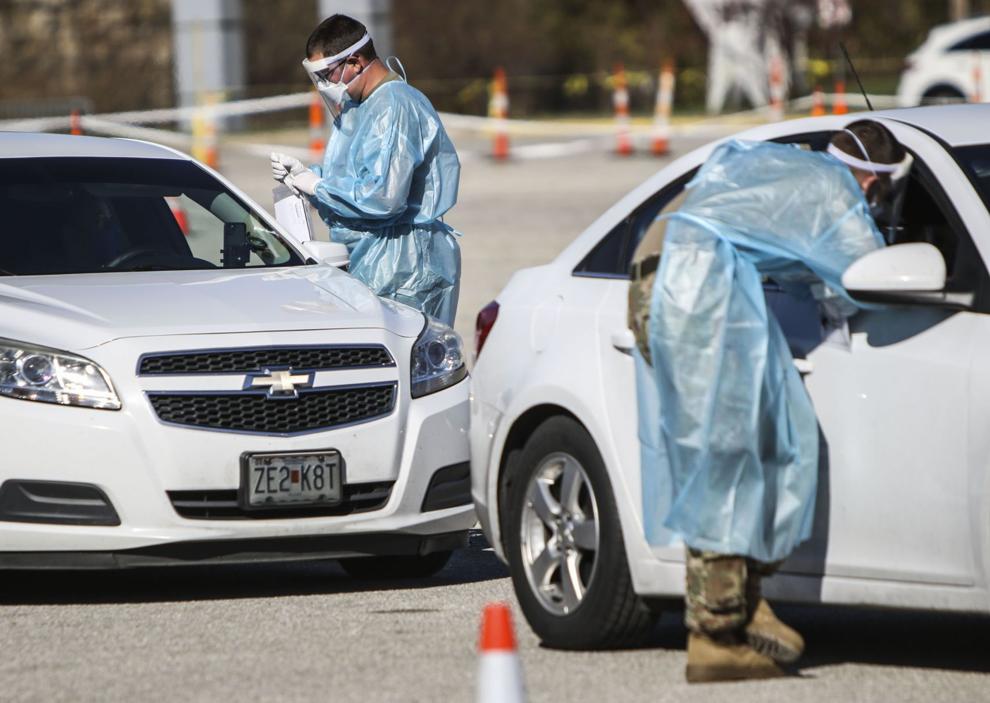 Watch Now: Missouri National Guard holds free Coronavirus testing
Missouri National Guard hosts COVID-19 testing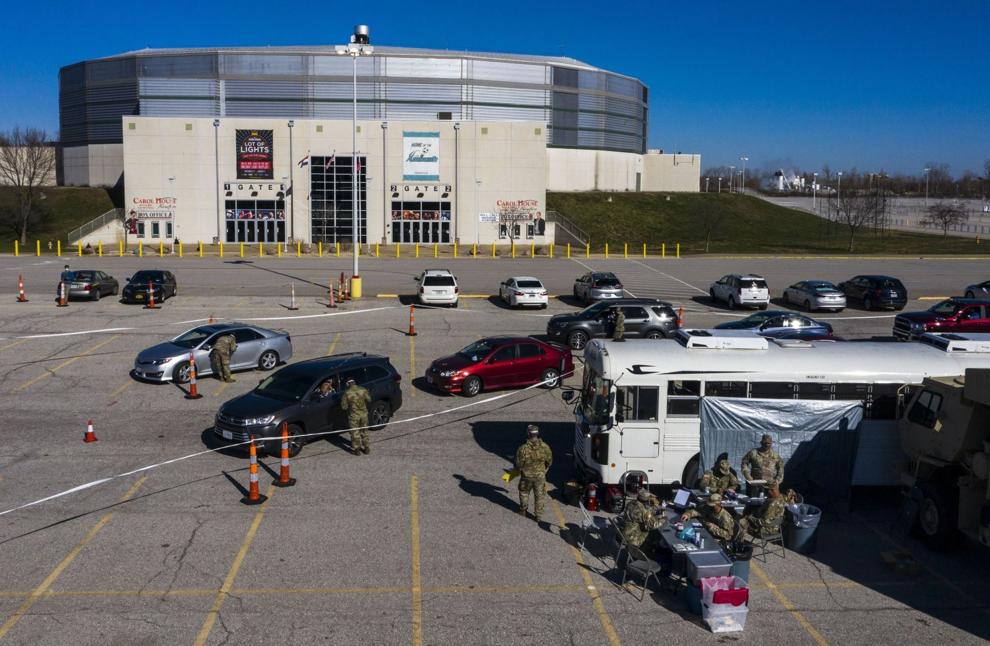 National Guard administers COVID-19 tests in St. Charles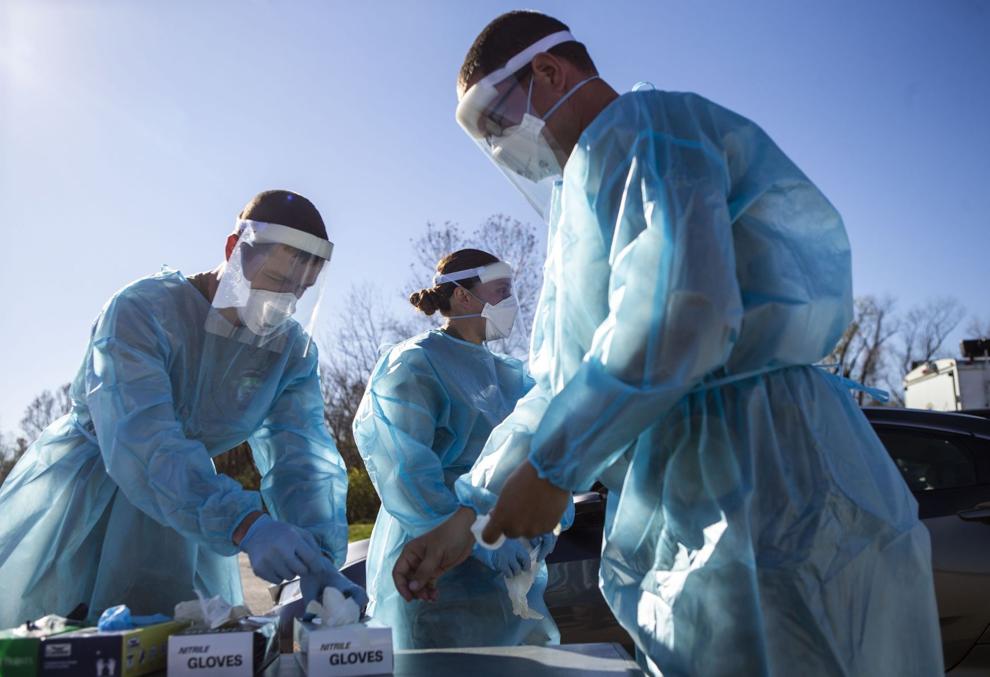 Missouri National Guard hosts COVID-19 testing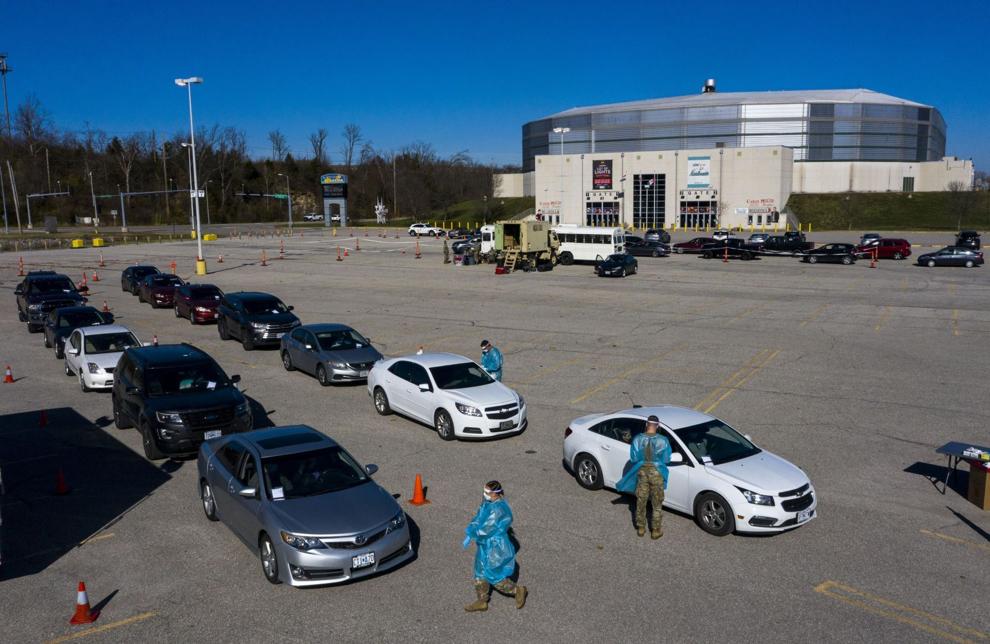 National Guard administers COVID-19 tests in St. Charles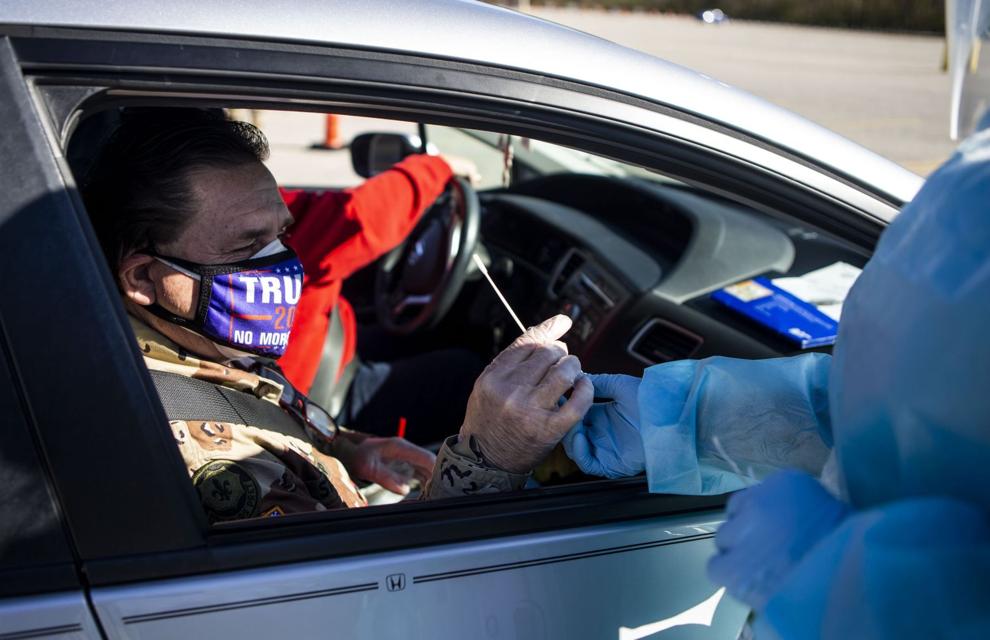 National Guard administers COVID-19 tests in St. Charles
National Guard administers COVID-19 tests in St. Charles
National Guard administers COVID-19 tests in St. Charles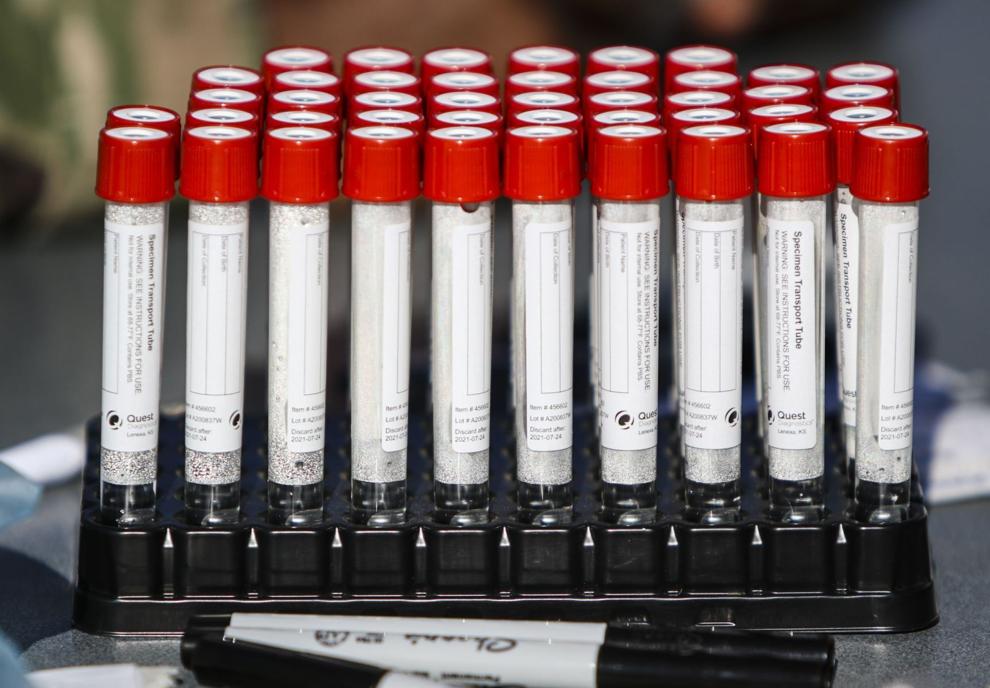 National Guard administers COVID-19 tests in St. Charles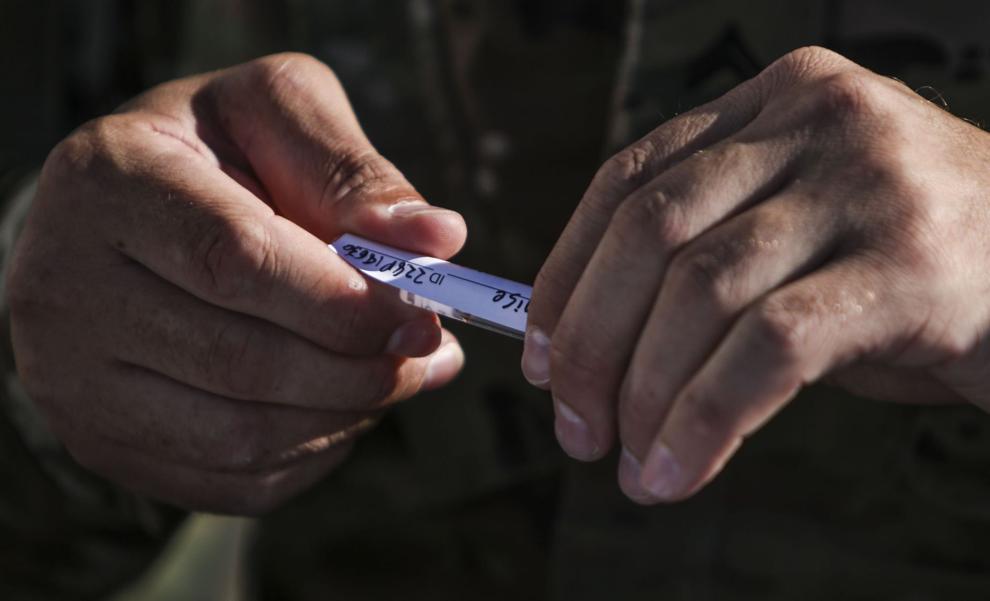 National Guard administers COVID-19 tests in St. Charles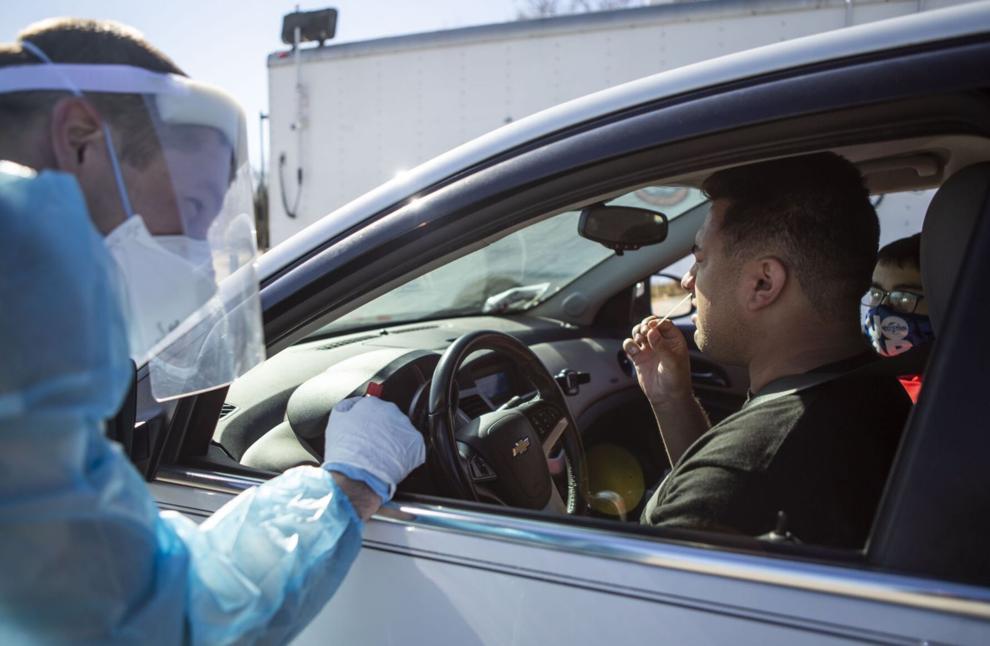 National Guard administers COVID-19 tests in St. Charles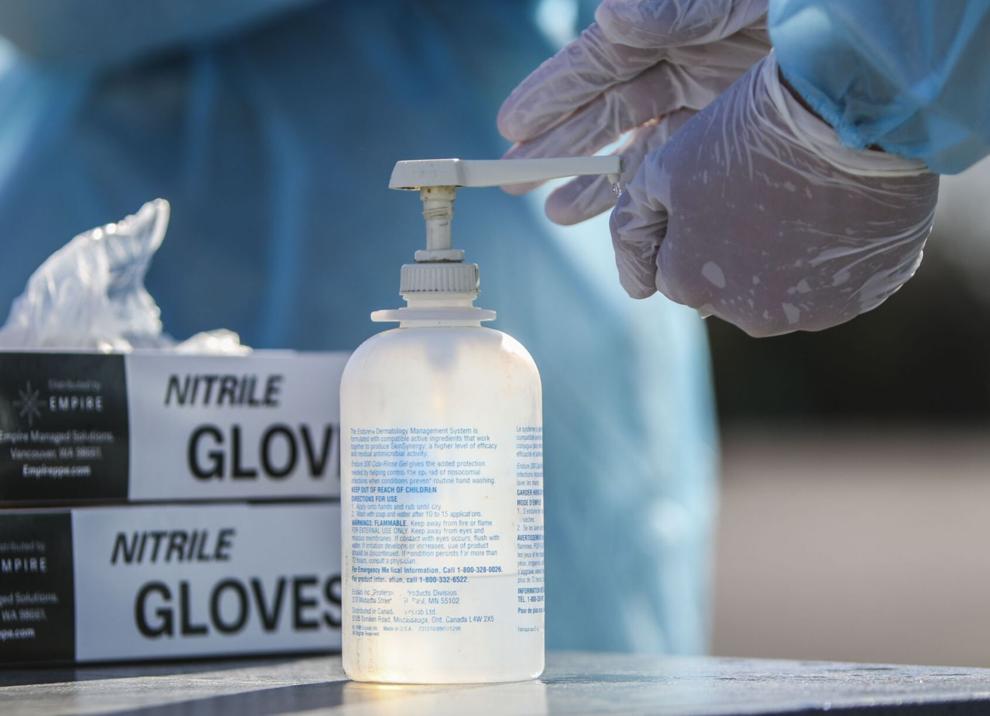 National Guard administers COVID-19 tests in St. Charles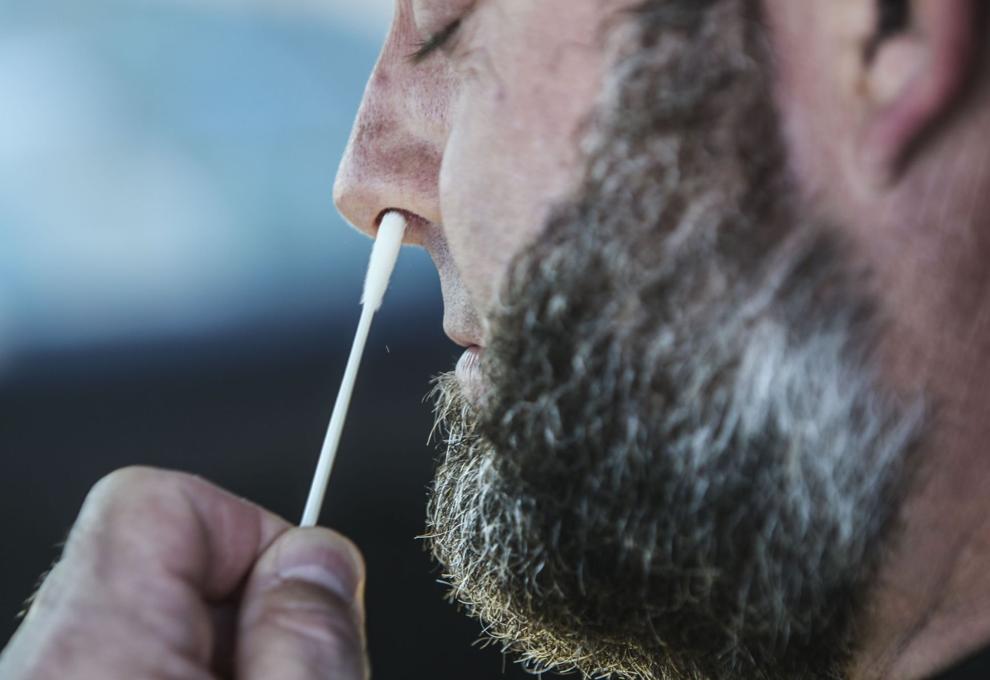 National Guard administers COVID-19 tests in St. Charles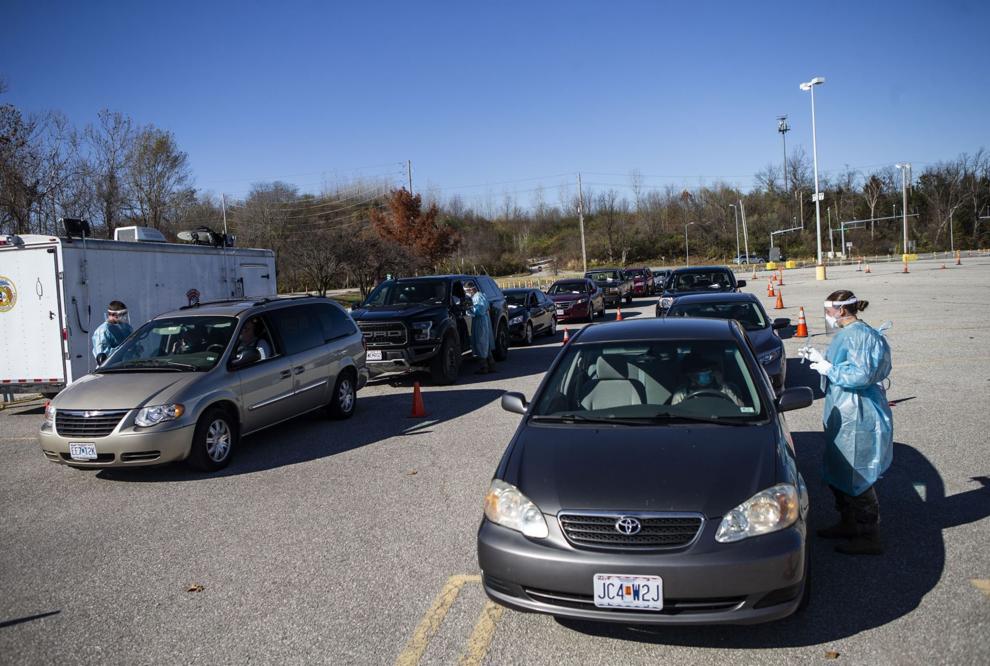 National Guard administers COVID-19 tests in St. Charles