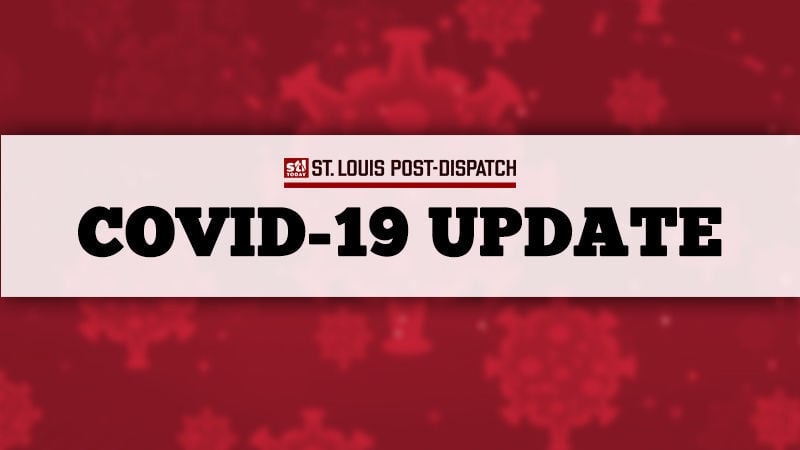 ST. LOUIS — Illinois shattered its record on Saturday for new coronavirus cases, while Missouri counted nearly 3,000 new infections, a near-record, adding to the outbreak's accelerating surge nationwide.
The 6,161 new cases registered in Illinois far exceeded the previous one-day high of 5,368, in early September. The leap pulled the state's rolling seven-day average to a record pace of 4,342 new infections per day — more than twice as high as it was at the start of the month. The state also reported at least 63 new deaths tied to the virus.
With positivity rates above 8%, St. Clair County Chairman Mark Kern and other officials expect new restrictions on indoor dining and bars to be announced Sunday.
And public health experts warn that the scale of the outbreak is only going to get worse.
"We're at full-fledged community spread and it doesn't seem to be fazing people," said Pam Walker, St. Louis' former city health director, who now works as a consultant for local governments and other entities. "We just don't get it in America that in order to stop it, we're going to have to make sacrifices."
In Missouri, the confirmation of 2,918 new cases of the virus was the state's third-biggest single-day increase. The only two days that higher numbers were posted bookended a multiday gap this month when the state's daily updates were interrupted amid concerns about the accuracy of its public database.
Missouri officials also announced 113 additional deaths Saturday — the state's third-highest daily jump in fatalities linked to the disease. The state Department of Health and Senior Services said it received a large number of test and case records Thursday and Friday, leading to the increases posted Saturday.
"It's the averages that paint a more clear picture of how COVID-19 is impacting Missouri," the department's director, Dr. Randall Williams, said in a release.
Over the past week, Missouri has reported an average of 1,554 new cases per day, along with 11 daily deaths linked to the virus. After seeing a brief drop in late July and early August, the state's average trajectory for new cases has roughly doubled.
Both states' rising case totals are contributing to alarming trends spanning the country, as the pandemic's severity swells to unprecedented levels. Friday's new U.S. case count of 83,000 marked a record, topping the nation's previous high from July. The country's known death toll from the virus stands at 224,000 and counting.
In the 'red zone'
Missouri continues to rank as a prominent hot spot for transmission. The state remains in the "red zone" for both new cases and positivity, based on the latest White House Coronavirus Task Force report. The state has the nation's 10th-highest rate of new cases, and the eighth-highest rate of positive tests, at 10.1%, according to the report from this past week. The report says 62% of the state's counties are in the red zone.
And pressure continues to build on hospital systems. The St. Louis Metropolitan Pandemic Task Force reported 66 new admissions Saturday compared with 42 the day before — elevating the one-week average to 50 new patients per day.
Walker condemned complacent behavior at public gatherings, campaign events, sports games, restaurants and bars. She said those behaviors are worsened by a range of policy failures, including an absence of sweeping mandates to wear masks.
She fears that widespread complacency will continue, but wonders if coming disruptions to holiday traditions — like cancellations of Thanksgiving gatherings or Christmas plans with older family members — could spark some needed change.
"That might get people's attention — I hope so, when some of our traditions and norms really get impacted," she said.