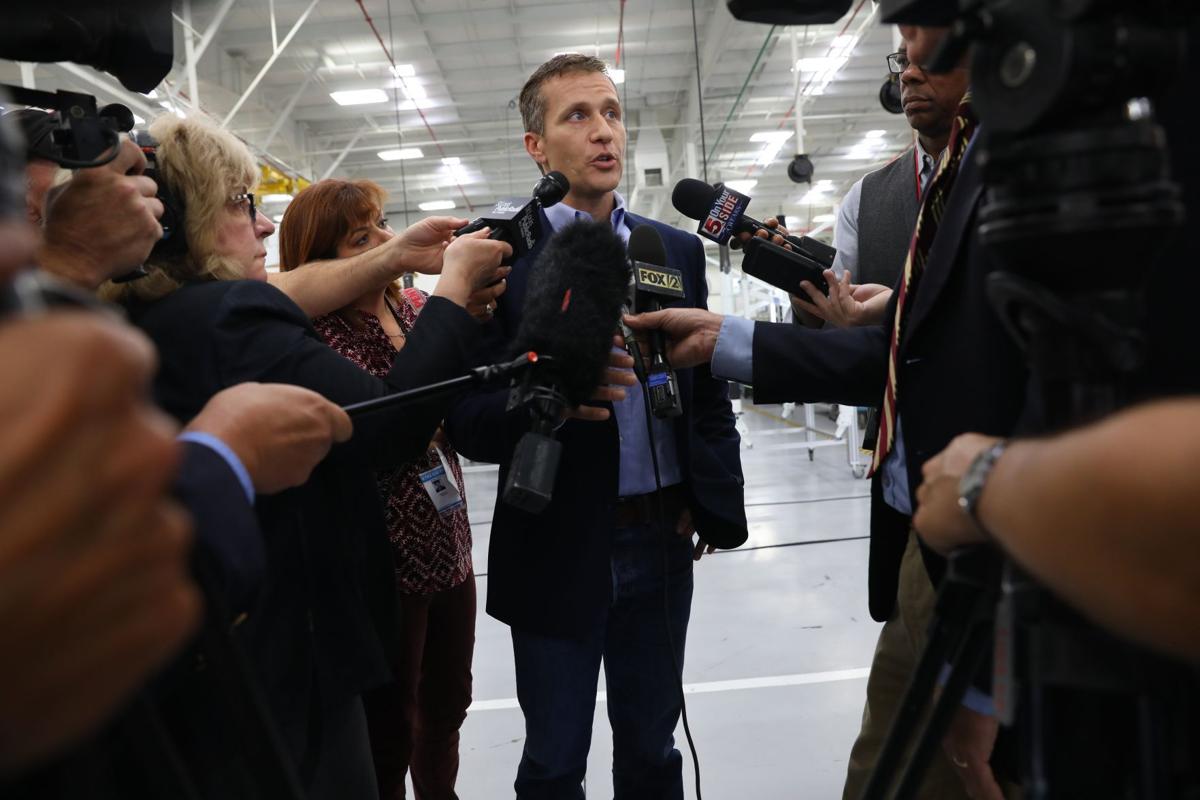 In comments during an event in St. Peters Wednesday, the governor said he is not opposed to peaceful protests, but is considering all options if the verdict in the case involving Jason Stockley results in violence or vandalism.
"We are going to protect people's constitutional rights and we are going to protect public safety. We will use every tool at our disposal. It absolutely includes the possibility of working with the National Guard," Greitens told reporters.
"Everyone has a right to peacefully protest in this country. There's a big difference though between someone who is peacefully protesting and engaging in vandalism," said Greitens, who has been critical of his predecessor, then-Gov. Jay Nixon, for the way he handled 2014 protests in Ferguson after the killing of black teenager Michael Brown by a white police officer.
Activists are planning protests if Stockley is acquitted in the 2011 killing of Anthony Lamar Smith in St. Louis.
Barricades have gone up around the two downtown courthouses and city police headquarters ahead of St. Louis Circuit Judge Timothy Wilson's decision in the first-degree murder trial of Stockley.
Officials say they don't know when Wilson will rule on the case but are taking precautions in case protests erupt. Greitens said he had discussed the potential effects of the verdict with St. Louis Mayor Lyda Krewson. He said officials also had been talking with law enforcement agencies throughout the St. Louis region.
"We don't know when it will come or what it will do," Greitens said.
A timeline of events and coverage