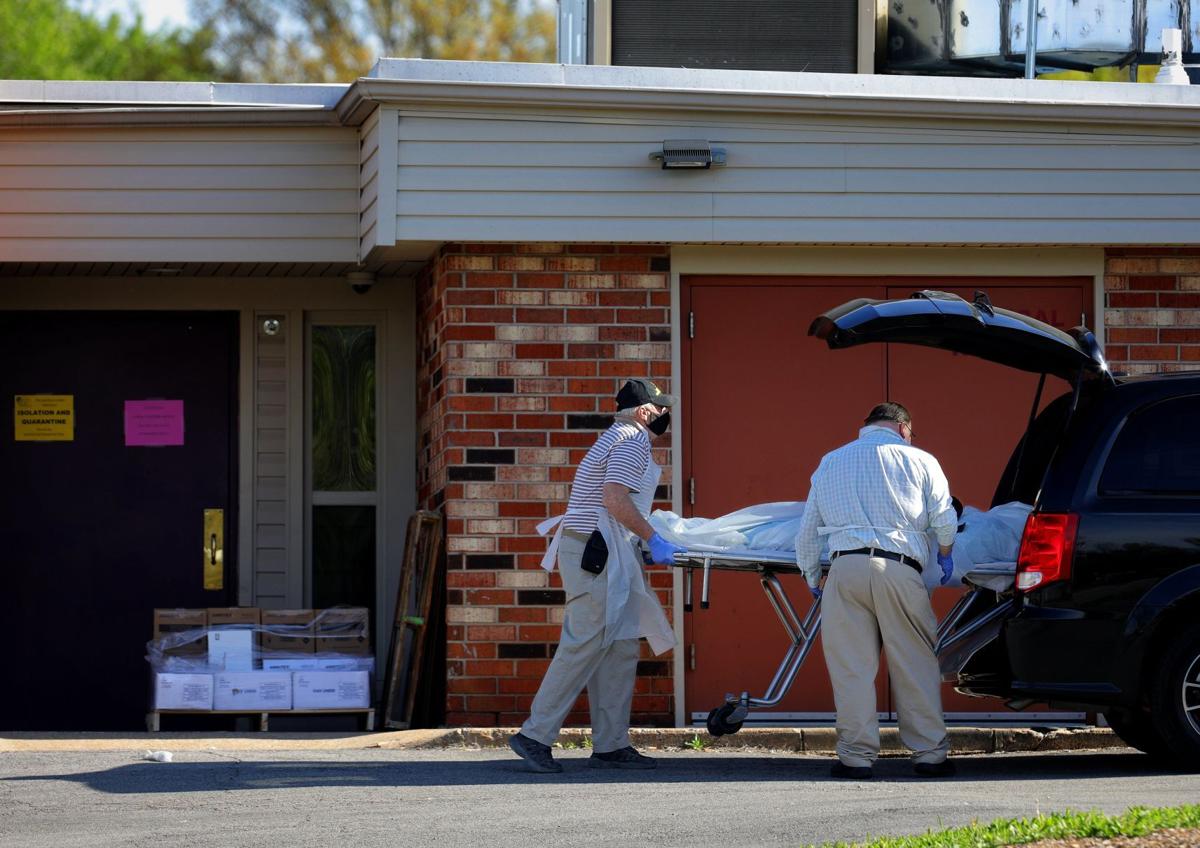 ST. LOUIS — COVID-19 has killed 305 residents and three employees of federally licensed nursing homes in Missouri and infected more than 1,245 other residents, according to new federal data.
In all, about 80 federally licensed nursing homes across the state have been affected by the disease, the CMS reported Thursday.
The increase comes as nearly 30 nursing homes in Missouri reported COVID-19 cases to CMS for the first time, according to a Post-Dispatch analysis. The federal agency began collecting reports on infections going back to May 8 from more than 15,000 federally licensed nursing homes across the country, including 522 in Missouri. In some cases, homes have chosen to report infections since January.
NHC Healthcare in Maryland Heights, where 24 residents have died of COVID-19 and 69 others were infected, has seen the highest death toll of any the facilities identified by CMS.
Three of the COVID-19 deaths at NHC HealthCare occurred between May 31 and June 7, the latest reporting deadline. The home also recorded three new infections.
COVID-19 killed one resident and infected 14 others at Lutheran Convalescent Home in Webster Groves within that same time frame. Woodland Manor, in Arnold, reported 17 new COVID-19 infections over that week, the biggest bump in cases at any home in the state.
The data, however, is incomplete. Thirty-four Missouri homes have yet to report any information to CMS and information for others is not current. The 21 virus-related resident deaths at Frontier Health and Rehabilitation in St. Charles, which have been publicly reported by the facility, are not reflected in the CMS data.
Spokesman Craig Workman said Frontier has not recorded any new COVID-19 infections since mid-April and has reported all COVID-19 data to federal, state and local officials.
"We're not really sure why they're not showing it, because it's not for any lack of reporting on our part," Workman said.
The CMS data, meanwhile, only hints at the toll COVID-19 has taken on facilities housing residents in need of critical care. It includes only nursing homes licensed by the agency, and does not include assisted-living communities and other types of residential care facilities, as St. Louis County and Missouri state data have.
More than 300 residents at 71 care homes in St. Louis County have died of COVID-19, according to estimates by the county department of health. At least 1,400 others were infected. The death toll represents about two-thirds of all COVID-19-related deaths in the county, records show.