JEFFERSON CITY — Parks boosters working to fund the 144-mile Rock Island Corridor are millions of dollars short of their fundraising goal with just five months to go in a two-year campaign.
The president of the Missouri State Parks Foundation, the entity put in charge of raising $9.8 million as a down payment on the 144-mile section, said the organization had raised about $1 million.
John Riddick, president of the foundation, said COVID-19 disrupted fundraising efforts and that the group won't likely meet the $9.8 million goal by an end-of-year deadline.
But, he said, the state and Missouri Central Railroad Co., an Ameren subsidiary, could agree to extend the deadline.
But the agreement stipulated that for the state to take ownership of the property, boosters would need to raise $9.8 million to partially cover development, security and management of the trail.
"We're still very hopeful that we're going to get the money raised, and I think there's a possibility that the state and Ameren will extend that" end-of-year deadline, Riddick said.
Mike Sutherland, director of Missouri State Parks, said even if the boosters didn't raise the $9.8 million by the end of the year, he didn't think it would kill the project.
"We want the project to be successful," Sutherland told the Post-Dispatch in a recent interview. "To me (it's) completely reasonable to look at extending that date if we need to."
A 2019 news release said the total project cost was estimated to be between $65 million and $85 million.
The Department of Natural Resources, which oversees Missouri State Parks, said at the time that if the foundation raises "adequate" funds, the trail would be built in sections, "each of which will present its own construction challenges."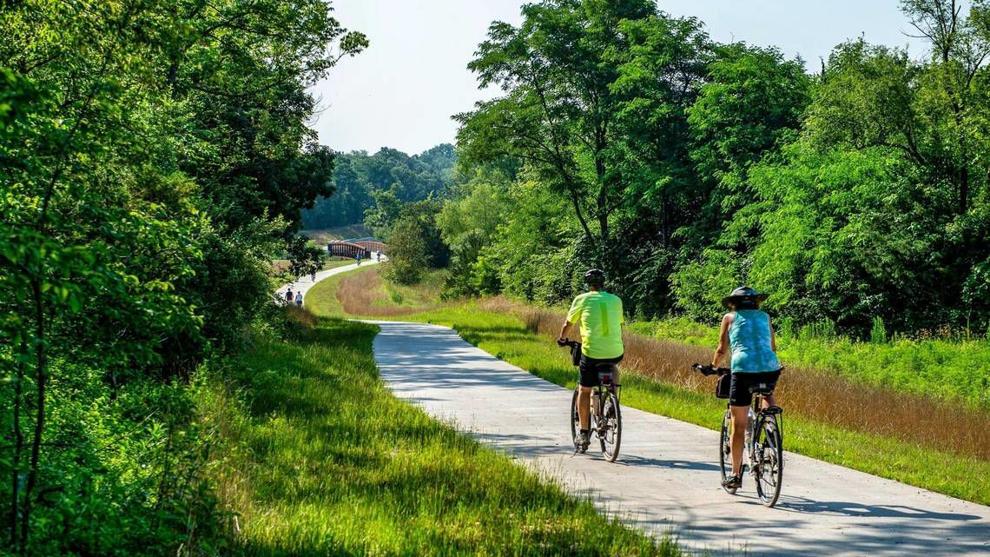 The 144-mile segment, once completed, would stretch from Windsor, in Henry County, to Beaufort, in Franklin County.
A 47.5-mile spur already links Windsor, where it connects to the Katy Trail, to the Kansas City suburb of Pleasant Hill.