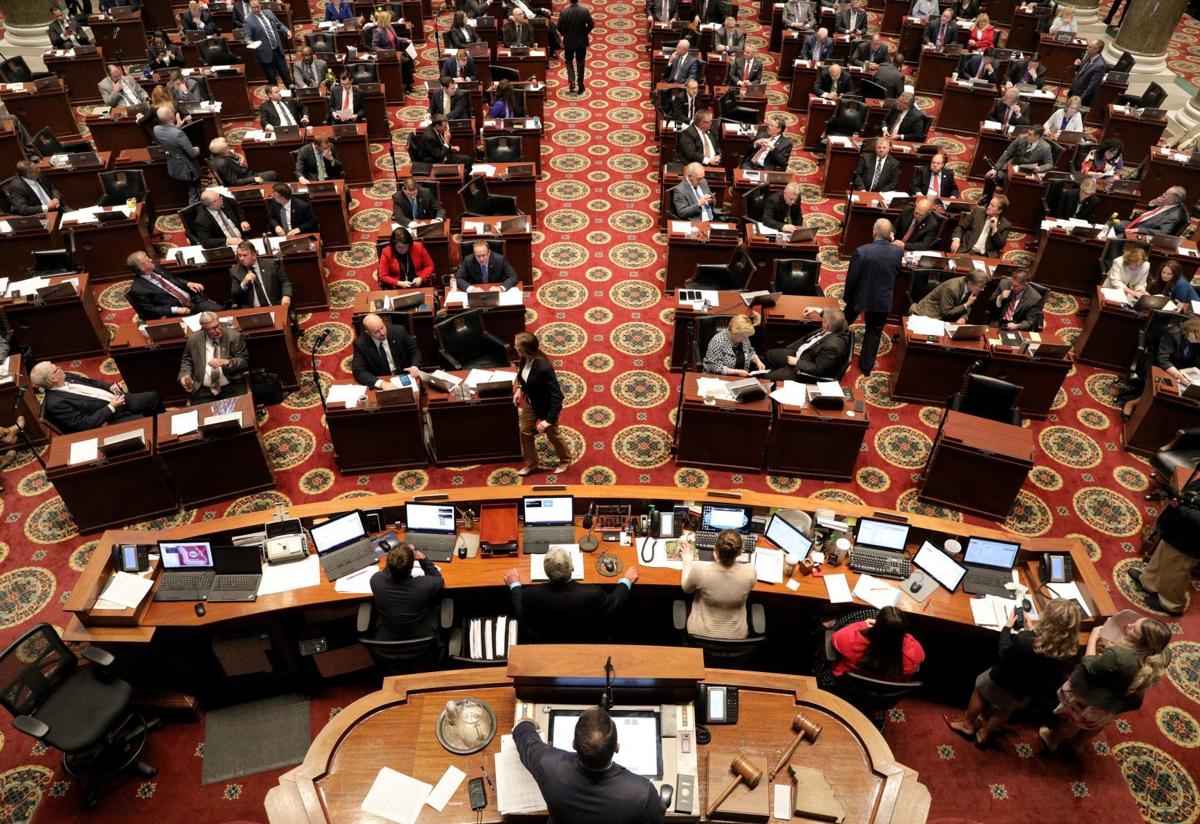 JEFFERSON CITY — The authority of local government leaders to issue public health orders will be an early target for several Republicans when the Legislature convenes in January.
The latest criticism of government restrictions to curb the spread of the coronavirus follows the imposition of a "safer-at-home" order by St. Louis County Executive Sam Page, a Democrat. Page's order, in effect since Nov. 17, has been controversial because, among other provisions, it temporarily closes indoor service at bars and restaurants.
But it's unclear how far scattered efforts in the Legislature to limit local governments will go. Bill filing for the next session begins this week and is expected to draw multiple virus-related proposals. The Legislature convenes for its regular session Jan. 6.
Gov. Mike Parson, a Republican, could complicate efforts to clamp down on local authority. The governor has empowered local governments to enact strict rules, which has given him some cover to avoid issuing politically controversial state mandates.
Parson denied opponents of local rules a fast win. State Rep. David Gregory, R-Sunset Hills, had called on Parson to expand the scope of his ongoing special session to allow debate on COVID-19 restrictions.
But the governor's spokeswoman, Kelli Jones, implied Monday there would be no debate on the local restrictions in December.
"Governor Parson expects the Legislature to address this issue in January," she said.
Waiting to act until until the legislative session will ensure Republicans have a gripping political issue to hit on next year.
At the same time, the deployment of multiple COVID-19 vaccines in the coming months could deflate talk of limiting local governments, as other topics draw attention.
Still, lawmakers are paying attention to a patchwork of rules that differ based on in which county a person is situated.
"At some point that's got to be coordinated," said state Rep. Jim Murphy, R-south St. Louis County. "The governor has made a commitment to local control and that works as long as it works for everybody."
Under Murphy's proposal, a local health department may issue a "public health or safety closure" that lasts 15 days, but then must seek the approval of local elected officials. That would mirror language in some of the bills pushed — so far, unsuccessfully — by the St. Louis County Council's Republican minority.
Murphy's bill says the local governing body may issue a closure for 45 days so long as "the full governing body of the government entity votes in favor" of the move.
The local government may seek an extension of 45 days from the state Department of Health and Senior Services. Any order lasting longer than 90 days must receive the "explicit prior approval from the general assembly."
"If they're not doing a proper job, it moves on to the Legislature, because ultimately we're the ones that were elected to protect the people of Missouri," Murphy said.
Many in the Legislature have been at odds with public health guidance, which urges mask wearing, and limited outings and gatherings in order to slow the spread of the COVID-19 pandemic, which had killed more than 3,800 Missourians as of Sunday, according to state figures.
Gregory's proposal, filed Monday, would allow county residents to petition the Legislature to address a county health regulation, the state representative told KTVI-TV (Channel 2).
A news release said a coalition of lawmakers would announce legislation limiting the St. Louis County executive during an emergency.
Rep. Tracy McCreery, D-Olivette, said she was skeptical of stripping local governments of their oversight of public health.
"I think that in the absence of a statewide guidance on the pandemic," she said, "that we need to do everything we can to make sure that those in elected office, and those who have been appointed by elected officials, can do what they need to do to keep people healthy."