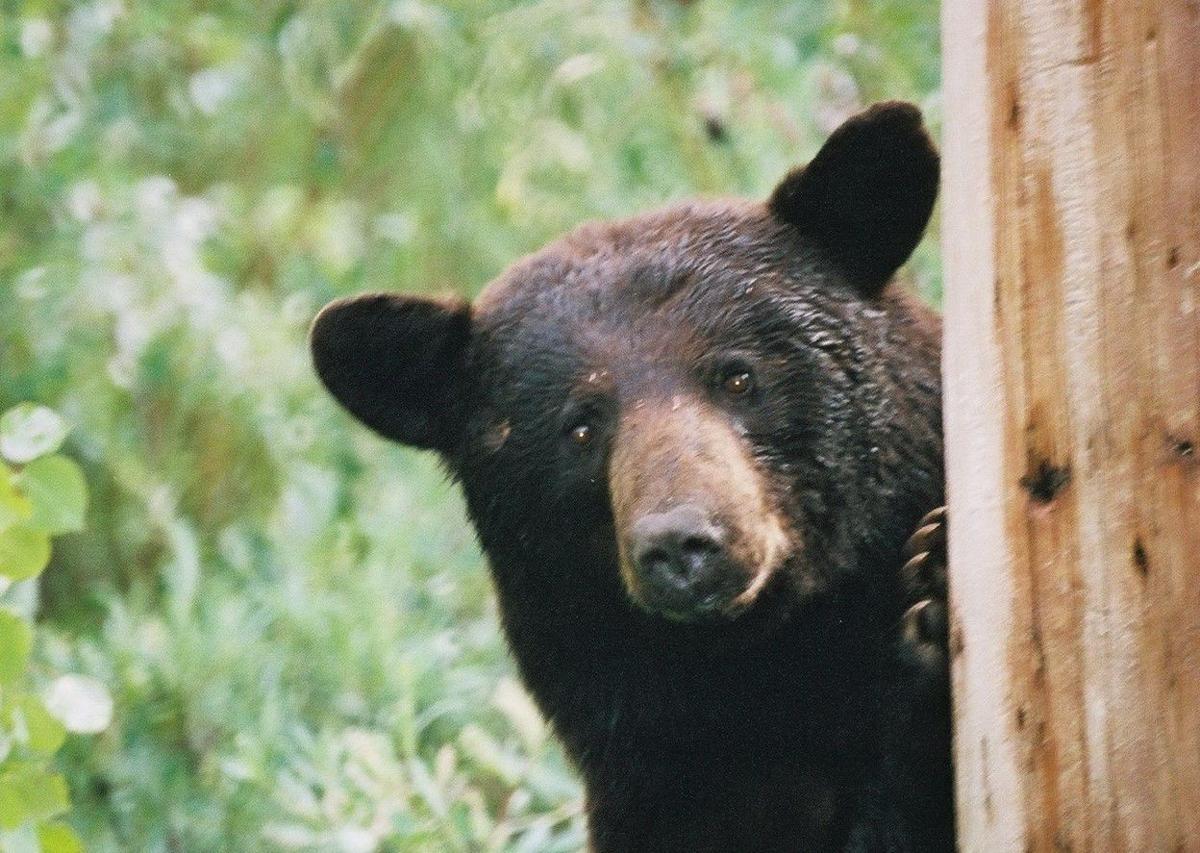 JEFFERSON CITY — Missouri conservation officials on Friday gave final approval to the state's first-ever regulated black bear hunt, set to take place in October.
The plan approved by the Conservation Commission allows only Missouri residents to participate in the hunt, which will be limited to management zones in southern portions of the state, according to a news release.
Hunters must pay a $10 fee to apply in May for a limited number of permits for the hunt, which will take place Oct. 18-27.
The southern portion of the state will be divided into three "bear management zones," each with its own set number of permits and harvest quotas.
The first bear management zone will issue 200 permits with a 20-bear harvest quota; the second zone will have 150 permits and a 15-bear harvest quota; and the third zone will have 50 permits and a harvest quota of five bears.
A permit entitles a hunter to take one black bear of either sex within the zone specified on the permit.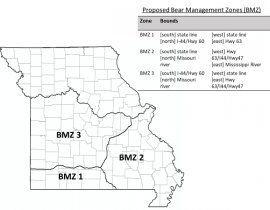 Officials estimate there are between 600 and 1,000 black bears in Missouri.
"Being able to add this iconic species to the long list of hunting opportunities for Missourians is a testament to the decades of bear research and management by MDC staff," Sara Parker Pauley, director of the Missouri Department of Conservation, said in a news release. "A limited annual hunting season will help manage the growing number of black bears in the state."
The news release said the hunt will occur every year, starting on the third Monday of October. The season will last 10 days, but will end sooner if hunters reach the harvest quota set for each zone.
But others came out in support of the plan, including the Conservation Federation of Missouri.
In statement on Friday, Wendy Keefover, senior strategist for native carnivore protection at the Humane Society of the United States, said her organization suspected that because of the high numbers of permits the state was issuing, more bears would be killed than authorized.
"Allowing such a massive number of trophy hunters on a previously un-hunted bear population will result in unsustainable mortalities to the black bear population," she said in a statement. "This slaughter must stop."
Black bears mostly had been driven from Missouri by the 1950s, before neighboring Arkansas began reintroducing them in 1958, according to the Department of Conservation.