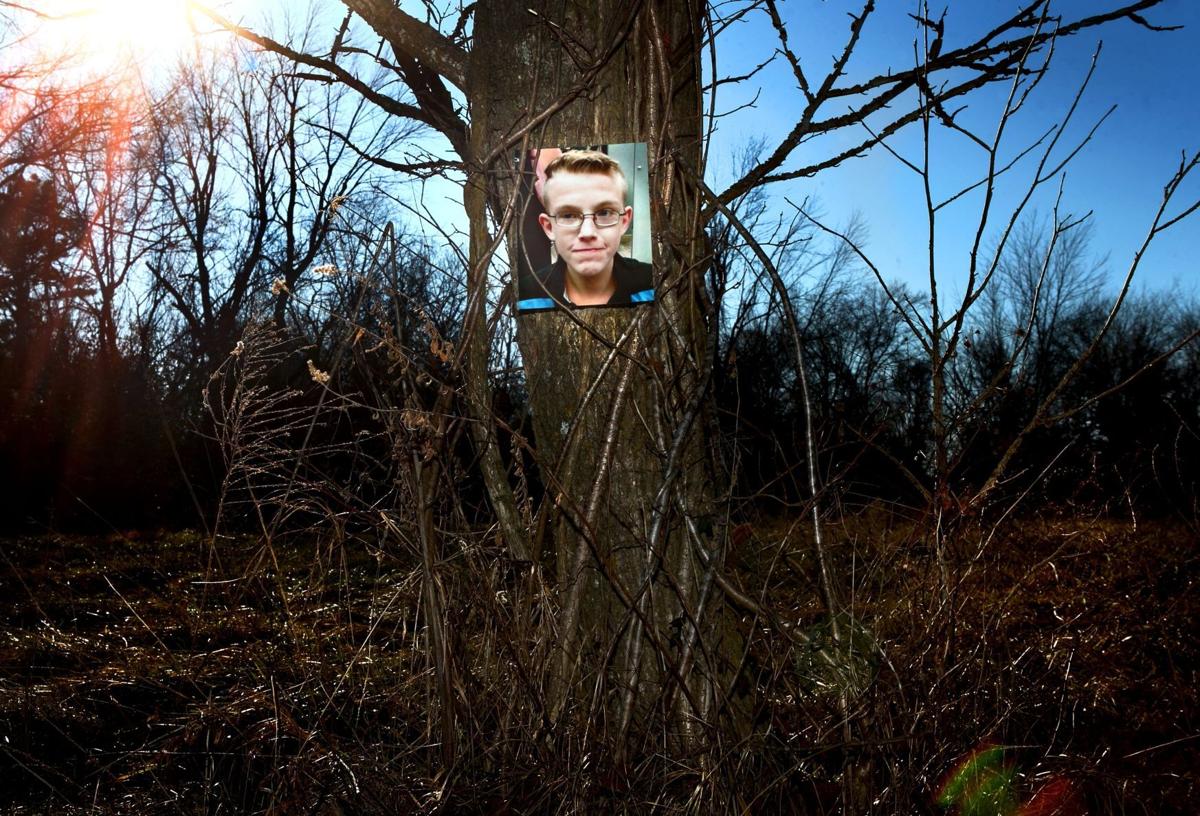 ST. JAMES, Mo. — The three teenage runaways, likely drunk on stolen liquor, were here in an overgrown field near the 600 block of North Meramec Street when the excitement of being on the lam last fall took a dark turn.
Cody Armistead, 17, already accused of chasing after somebody with a knife at Silver Dollar City, allegedly made a joke to his pal, Enoch Phillips, 18, who'd been in and out of foster care his whole life: They could kill Clay Hensley, 15, the third wheel, and "no one would know."
When the older boys returned on Sept. 17 to Great Circle, a residential treatment facility outside of town, Hensley wasn't with them. The secret, according to arrest records, was kept for about a day before the grim story leaked across the 442-acre campus, horrifying residents, staff and townspeople.
"We've been partners with them for years," Mayor Rick Krawiecki, 64, said of the program, originally called Boys Town of Missouri. "Everyone is aware of the types of juveniles they work with, but there was never anything like this."
Though they pointed fingers at each other, Armistead and Phillips ended up cooperating with police. They were charged with first-degree murder and are held without bond at the Phelps County Jail, pending trial, in Rolla.
Autopsy results haven't been finalized. Arrest records say "personal weapons" and "asphyxiation" were the "forces" that killed Hensley. Katie Smith, whose husband pastors New Life Worship Center, across the creek from the crime scene, sensed something more complex.
"It's quite a tragedy that these young men, however they were raised, that something like this would be common in their lives," said Smith, 66. "Of course I am just sorry that it happened. Is there some way it could have been prevented? This wasn't just something that happened that day. This goes way back in their history. This was the culmination. The final step."
Great Circle knows about those steps. The Webster Groves-based nonprofit has recently become one of the biggest providers of behavioral health services for people who have been abused, neglected or experienced abandonment. The residential treatment facility near here in south-central Missouri has long been a destination of last resort for traumatized children and young adults. Many of the residents, who have run through a lot of foster homes, are referred by the state child welfare system.
Some residents have been in serious trouble, but Great Circle, which is licensed for age 6 to 21, is not a detention center. The open campus in the woods is supposed to be therapeutic for residents. While administrators say they have seen residents get better, other child advocates have criticized the facility for years.
"How they maintain a license, I have no idea," said Melanie Scheetz, executive director of the Brentwood-based Foster and Adoptive Care Coalition. "It's not a place where children heal from trauma. … It's not a place where children are respected. … I would never want my children there."
Public records and interviews with neighbors signal that the facility has struggled in recent years to keep employees from quitting and residents from running away.
Residential treatment programs for troubled youth are about to face more oversight, as new ground rules are supposed to be in place in Missouri by October. To get funding, the federal Family First Prevention Services Act requires states to develop plans that better reach children in their homes, before their families are in crisis. Changes will need to be made to regulations, contracts and processes. Missouri has been given $10 million to develop its plan; state officials have earmarked $2.7 million of that for use but wouldn't elaborate on how.
If residential treatment is needed, an evidence-based assessment of each child and a court must approve of the placement, according to federal regulations. After 12 consecutive months or 18 nonconsecutive months, the head of the state child welfare agency must get approval from the federal government to continue placement.
Touching lives
Though Great Circle says it has already been adapting to best practices in the field, it is poised to feel the impact of the new regulations coming down soon. The St. James facility is the largest of 13 residential treatment licenses the nonprofit organization has statewide, ranging from nine beds to 134 beds, by far the largest network in Missouri, according to state records. Great Circle said the average length of stay for its clients in residential treatment was seven months. Its other programs and services, which also rely heavily on state contracts, also seem to have grown like no other.
In 2009, Great Circle was formed by the merger of Edgewood Children's Center and Boys and Girls Town of Missouri. Edgewood grew out of the St. Louis Orphan's Asylum, founded in 1832 to help those who lost parents to a cholera epidemic. Boys and Girls Town was founded in 1949 by a group of World War II veterans from St. Louis, and was later well-known for an annual wagon train from St. James to St. Louis or Springfield, depending on the year.
Today, Great Circle headquarters is on a historic campus at 330 North Gore Avenue in Webster Groves. Since the merger, the nonprofit has continued to grow its portfolio of facilities, schools and services, which, in 2020, for the first time expanded out of state, into eastern Kansas. Great Circle says it "touched the lives" of 49,000 children and families in 2019, up from 22,500 in 2014 and 14,000 in 2009. Its annual budget, which includes payroll for 1,225 employees, has ballooned from $30 million in 2009 to $84.8 million in 2019.
Vincent D. Hillyer was chief executive officer during most of the growth, but in 2019, he was indicted on seven felony counts of child endangerment, seven felony counts of abuse of a health care recipient and one misdemeanor count of assault.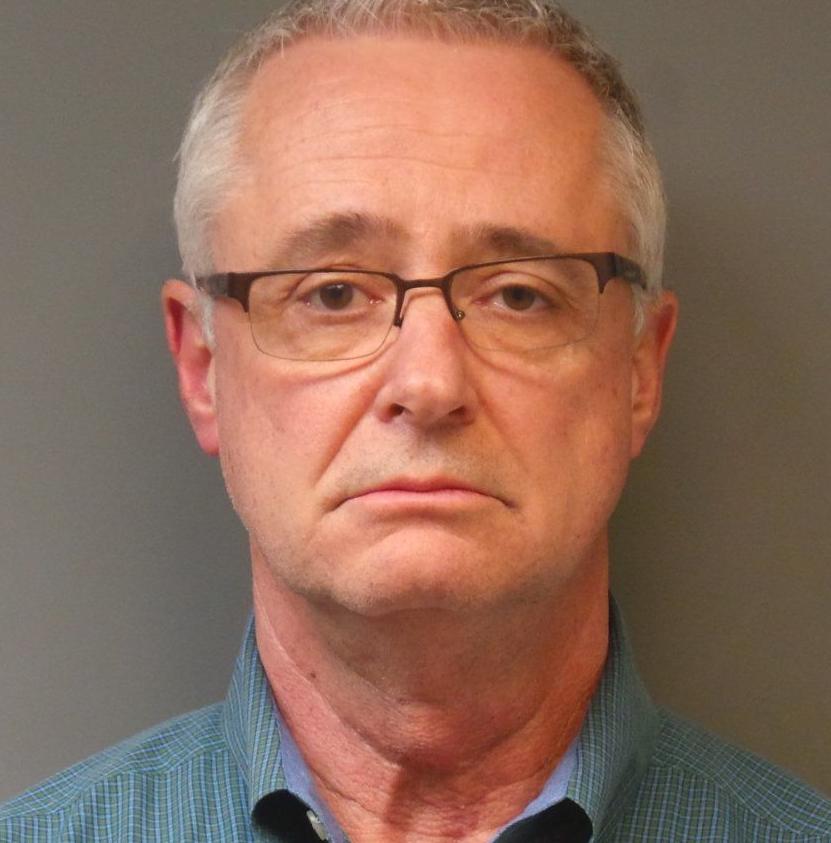 Hillyer, 60, of Eureka, has pleaded not guilty to all charges and is fighting the allegations in St. Louis County Circuit Court. Police and prosecutors say Hillyer endangered children under his care, delayed reporting a fight among students that seriously injured one child and pursued a policy of discouraging 911 calls for emergencies or violence.
The allegations include failures to seek medical treatment for students who attempted suicide including one who suffered a broken back in June 2018 by jumping out of a second-story window. Another student was stabbed in the liver in September of that year, charges say. In January 2019, Hillyer ordered staff not to call 911 for a girl who slit her throat and arms or to get help that same month for another student who suffered a broken clavicle and dislocated shoulder.
His lawyer, Joel Schwartz, says police misinterpreted Hillyer's policy and that the CEO was not present when the students were hurt. Schwartz said a video released publicly of an incident April 17, 2019, in which Hillyer is accused of choking a child on a couch actually shows Hillyer properly restraining an out-of-control child.
In 2019, the Missouri Department of Social Services Children's Division twice temporarily suspended admissions to the Great Circle campus in Webster Groves, records show.
Hillyer has been free from jail since posting $180,000 cash bail in May 2019 and allowed to travel out-of-state to attend his daughter's basketball tournaments in Illinois, Indiana, Iowa, Georgia, Kansas, Tennessee and Wisconsin. Hillyer does not yet have a trial date.
Asked why a CEO would be the one directly restraining the child, Schwartz said Hillyer was "hands on" and that "he really cared about the kids." Schwartz said sometimes Hillyer was the only one the children would talk to when something was bothering them.
Hillyer, among the highest paid nonprofit executives in the St. Louis region, was compensated $450,000 for his services in 2018. After he was charged, Great Circle put him on administrative leave. In January, the nonprofit announced Hillyer's replacement after conducting a nationwide search. It chose Paula Fleming from within its ranks.
In a telephone interview, Fleming declined to comment about Hillyer and any impact his cases may have had on their operations. Asked about 89 job postings on the Great Circle website, she said there is high turnover in the behavioral health industry, particularly among those who serve youth in foster care. She didn't provide statistics but assured the ratio of clients-to-staff at residential treatment facilities meet or exceed state requirements.
Asked if Great Circle had grown too quickly, she said: "We have grown based on societal needs."
Peggy Hussey, 55, a teacher, said she knows half a dozen people, and has heard of others, who quit working at the Great Circle facility near St. James. More personally, she's been unnerved by emergency responders patrolling near her farm, looking for runaways.
"If they are giving them the help to get better, then why would so many of them run away from there?" she said. "Why does your staff leave?"
Runaways
Like Hillyer and Fleming, John Money came from the Boys and Girls Town side of the merger that formed Great Circle. He is now chief operating officer for the nonprofit organization statewide. In 1994, he started out in human resources at the facility near St. James.
"I see the good things we are doing for kids on a daily basis," he said during a quick road tour of the remote campus last week. "Just the environment is therapeutic. You see how powerful it is to live out here on a beautiful campus. It's kind of like a ski lodge without the snow."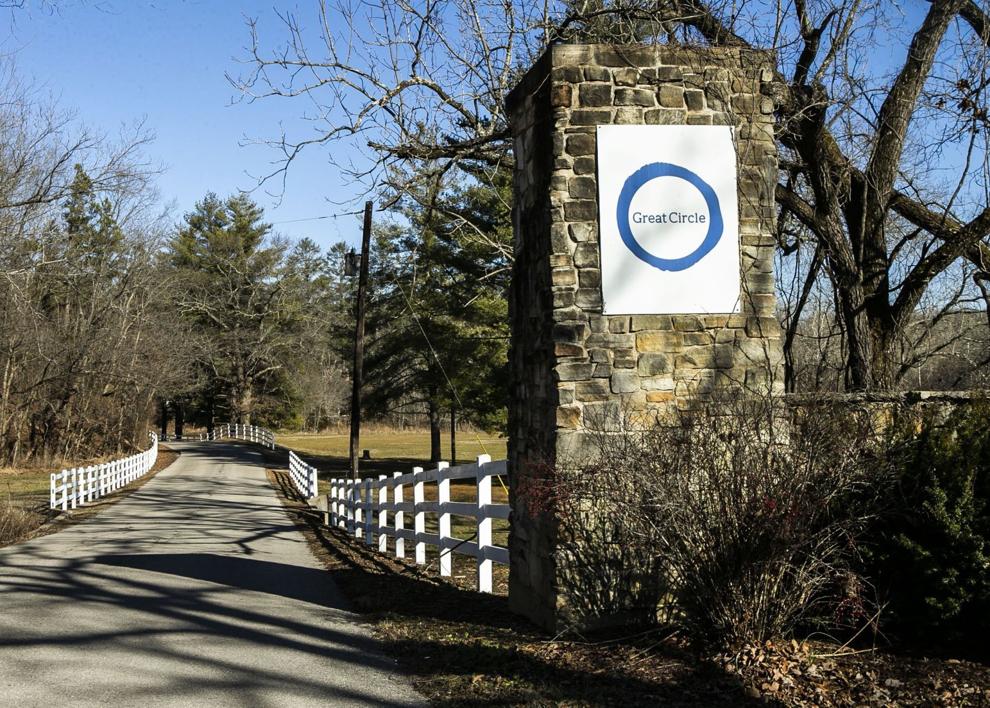 He passed stone and brick buildings, some named after companies and people from St. Louis who had supported the cause over the years — Bell Cottage, Busch Cottage, Emerson Cottage, Neill Cottage. A few of the cottages were recently closed as the program drops its count to about 70 residents.
In the 1980s, after sports announcer Jack Buck was the official "wagon master" of the wagon train event, the campus had more than 150 horses and mules. Today, Money said, there are six. The annual ride, which was supposed to encourage self-confidence and teamwork, stopped several years ago.
"We are not a horse program," said Money, 51, adding: "We are a treatment facility" for "kids who are lost in so many ways."
As more children are served in foster homes and in out-patient settings, the level of childhood trauma experienced by people placed in residential treatment is more severe than ever, he said. Sometimes they express their anger through "elopement." Asked how often runaways happen, he said it goes in phases.
St. James police responded to at least 75 incidents involving Great Circle runaways between 2017 and 2019, according to a Post-Dispatch request for public records. Police have searched common hiding spots. There have been foot chases and at least the threat of stun guns drawn. Most cases involved groups of children; one report mentioned 10 youths. Another was for a missing 10-year-old.
St. James police often assist the Phelps County Sheriff's Department, which has jurisdiction over most of the Great Circle property. Records from both agencies signal that the facility has been shorthanded in recent years. One time, Great Circle didn't have enough staff available to immediately pick up a runaway found by the one police officer on duty in Steelville. A supervisor once asked that a resident not be arrested for breaking windows because she was "short-staffed" and didn't have an employee readily available to pick the resident up after booking in Rolla.
Sheriff's Deputy Justin Durham noted in 2018 that a Great Circle supervisor "thought it was funny that the children kept running away, and was making jokes that the facility could not keep the children there. I informed her that this takes resources from the entire county. I also informed her that nothing about missing children was funny."
John Sturm, 82, who owns a lot of land in the area, said runaways have become more of a problem under Great Circle. In 2017, a runaway set fire to a log cabin on his property in the middle of the night and was later given two year's probation, according to court records. Sturm said the defendant hasn't complied with the terms.
"This was our getaway," Sturm said, pointing to the remaining chimney. "It wasn't a big deal, but it was a nice cabin, really well preserved."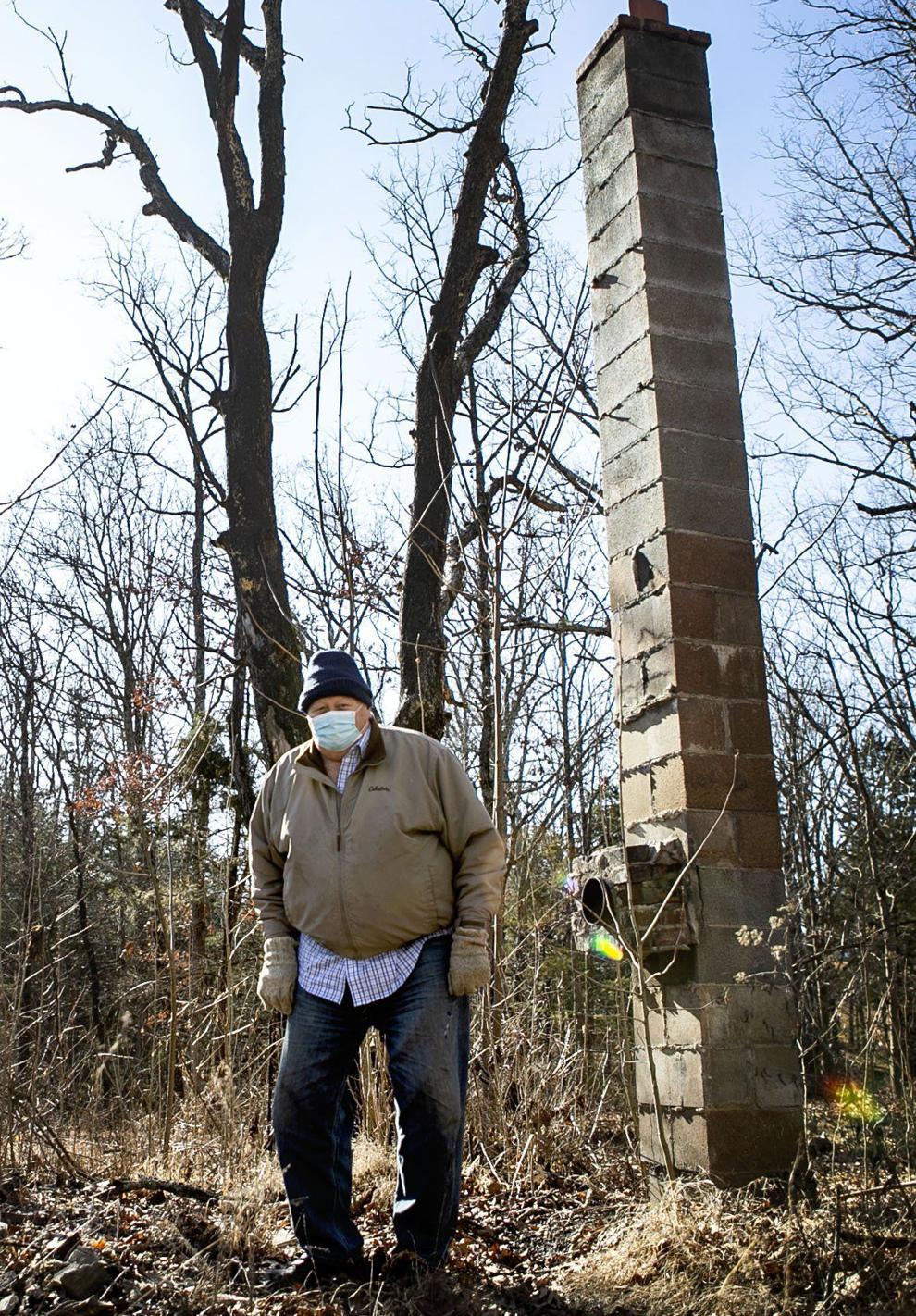 Sturm said he has since pressured Great Circle to establish an automated alert system that notifies landowners when somebody runs away, followed by a subsequent alert if they are found. He didn't recall getting notified in September when Armistead, Phillips and Hensley took off.
'God help me'
That Hensley ran away with Armistead and Phillips was surprising enough, let alone his brutal end, said an employee who was devastated by his death and spoke to the Post-Dispatch on the condition of anonymity.
"There were days that he would get down and out, which is understandable in this line of work, but he would always try to get it off of his mind by playing cards or reading a book or joking around or something," the employee said.
Hensley mainly kept to himself, while Armistead and Phillips, who lived in Neill Cottage with him, didn't take the program as seriously, the employee said. At least one of them may have picked on Hensley.
Hensley's family members didn't respond to Post-Dispatch requests to speak about him and his time in treatment. Great Circle has said questions about his death should be directed to the Phelps County Sheriff's Department, and that the nonprofit has also been cooperating with in an investigation by the Missouri Department of Social Services Children's Division. Both agencies were tight-lipped.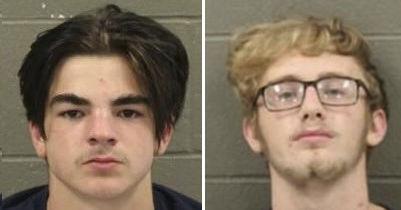 Armistead was likely sent to Great Circle over the summer. In July, he was charged with assault after getting into a fight with a father and son near a roller coaster at Silver Dollar City. According to the probable cause statement, at one point, Armistead tried to attack with a knife, even after he was restrained, and verbally threatened to kill. His public defender in the murder case didn't respond to a request for comment.
Phillips was abandoned by his mother and father at a young age and, when he wasn't in residential treatment facilities, was often raised by grandparents who eventually became overwhelmed, said his attorney, Lacon Smith.
"His mom never wanted anything to do with him," she said.
She said Phillips told her that he, Armistead and Hensley ran away from Great Circle together in September and headed to town. He told her they briefly subsisted on food and alcohol stolen from convenience stores. He told her Armistead had a beef with Hensley for snitching on him for something at Great Circle. Both are accused of being active participants in Hensley's death.
"They were gone for at least a full day before the boy died," Smith said. "They wandered the streets of St. James for quite a while before anything really happened."
In a recent letter from jail, Phillips told his attorney that he was overwhelmed. He wrote that he just wanted a "normal life with positivity."
"My life is out of my hands," he wrote. "God help me."
Joel Currier of the Post-Dispatch contributed to this report.