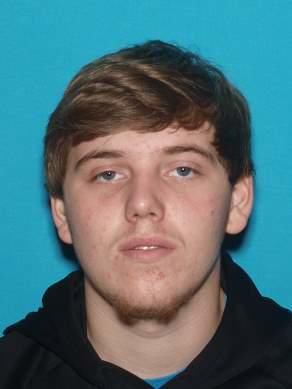 An 18-year-old central Missouri man faces a felony animal abuse charge after police said he shot his dog in the head because he "didn't have no time for the vet."
According to a Saline County Sheriff news release, the female pit bull was found with head injuries from a gunshot on Oct. 9, just outside Slater, Mo. Three days later, Unleashed Pet Rescue and Adoption, a Kansas City-area organization, picked up the dog for further care.
Danielle Reno, the founder and CEO of Unleashed, said in a Facebook post the next morning, "This is unthinkably cruel" and that the dog, renamed Gloria, was shot in the face from close range with a shotgun, leaving a hole in one side of her face.
Since then, the organization has raised more than $5,000 for the dog's care, according to a Kansas City Star report. The site's Facebook has posted several updates about Gloria, reporting that the dog was adopted and has recovered enough to leave the facility, though will need further surgery.
Harley Mobley, 18, of Slater, has been charged with a Class E felony of animal abuse. 
According to a probable cause statement, Mobley became a suspect after the dog's original owner, who gave Mobley the animal, saw photos of Gloria — orginally named Zara — on Facebook, the Star reported.
After giving an initial written statement that he gave the dog away before she was shot, Mobley gave a second written statement a day later. According to deputies, Mobley wrote he shot Gloria because she was attacking another dog and thought she might have rabies.
Mobley also wrote he was going to put her down, but "I guess I didn't and didn't have no time for the vet that morning," according to the Star.