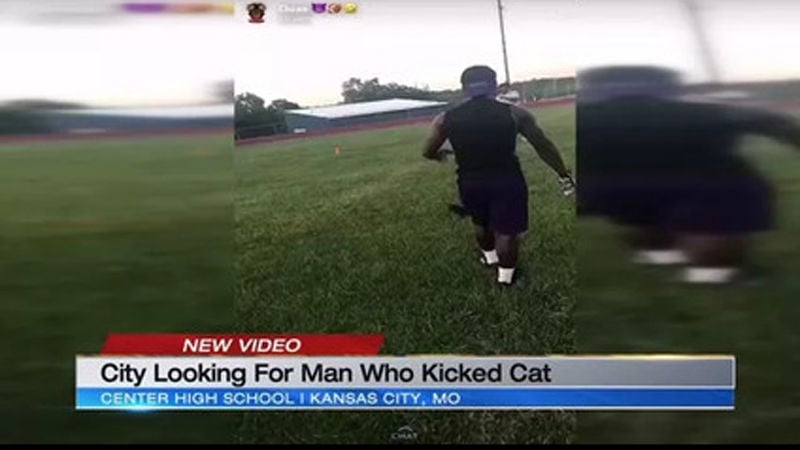 Kansas City officials are trying to find a man in a Snapchat video who appears to have kicked a cat like a place kick in football, according to news reports.
In the video, a male voice can be heard laughing and saying, "Field goal!" before the man shown in the video lines up, runs at the cat and kicks it into the air. The cat, which landed several yards away, according to KMBC, wasn't found after a search, KCTV reported. It's not known what, if any, injuries the cat sustained.
According to multiple reports, the incident happened at Center High School's football field, but it's unclear when it happened.
The school's principal, who found the video through social media, gave the video to city officials. Those officials hope to identify the person shown kicking the cat, as well as the person who recorded the video, by calling the Kansas City Police Department or the TIPS hotline at (816) 474-8477.