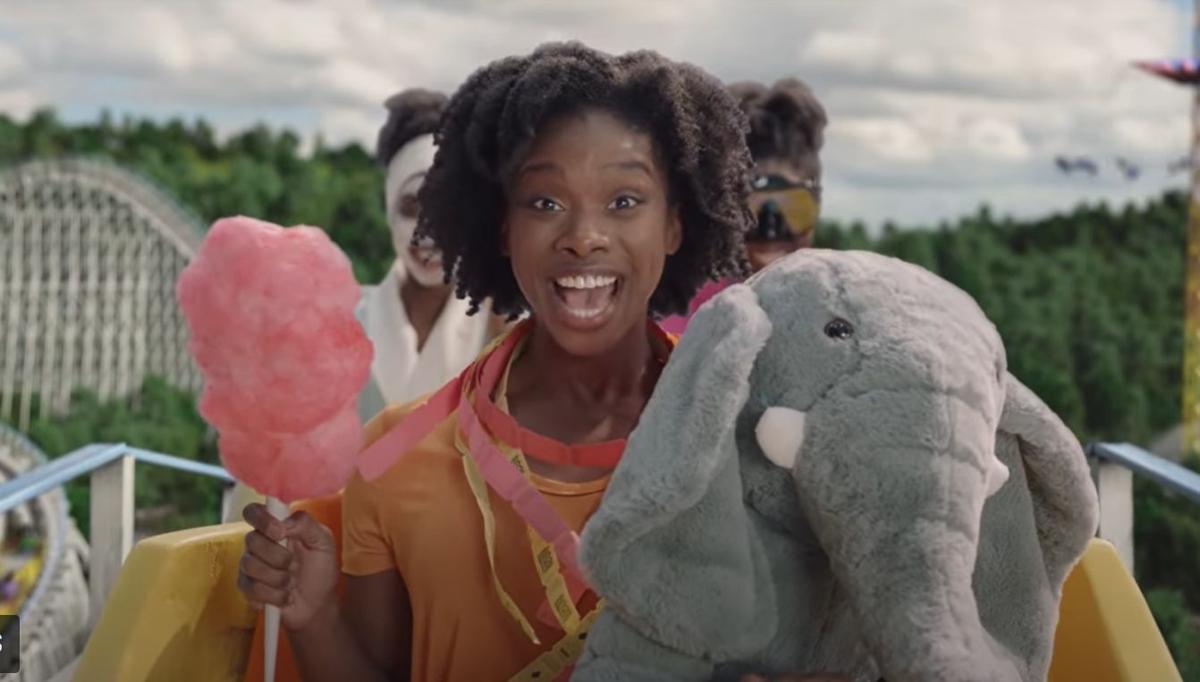 JEFFERSON CITY — Nearly four years after the Missouri NAACP issued an advisory warning travelers to stay away from the state, the tourism division's latest effort to attract visitors leans on a campaign built around a Black woman named Mo.
Mo is described as "a character and tour guide of sorts" who will help visitors find information about tourism opportunities in the state, the Missouri Division of Tourism said Monday in a news release.
"Mo embodies Missouri and everything we have to offer visitors in our state," Stephen Foutes, director of the Division of Tourism, said in the release. "When you're looking for destinations that fit your travel M-O, Mo will be there to help."
But Missouri NAACP President Nimrod Chapel said the group's travel advisory is still in effect until Missouri makes "some meaningful progress in the systemic abuses affecting people of color."
"I don't quite understand where they're going with the campaign, and why put a Black face on it," Chapel said.
"Missouri is a place that has been marked by violence and Jim Crow," Chapel said. "It's good that they're trying to think inclusively for people they should invite to the state," but also unfortunate when the government "hasn't done anything to address those risks (travelers face) in a meaningful way."
In a statement emailed to the Post-Dispatch, Foutes did not directly answer whether the casting decision was related to the travel advisory.
He said Visit Missouri, the tourism site that features Mo, "auditioned over 200 actors and actresses with strong ties to Missouri. As Mo came to life, we wanted to reflect the down-to-earth, easygoing and inviting personality of Missouri. … We're proud to feature an African American and Missouri native in this campaign to welcome future visitors to Missouri."
Ashley Santana, a St. Louis-based actress, model and soprano, plays Mo.
Photos and a short video on the website show her in different outfits and situations: as a childlike figure with a stuffed elephant and cotton candy, a motorcyclist in a leather jacket, a foodie displaying a Missouri-shaped charcuterie board, or a historical figure in a long gown and beribboned hat.
Visitors can choose from 15 different categories — all headed with a related photo of Mo, click on highlighted attractions, or complete a quiz to get a category recommendation.
The site also plays on Mo's name with slogans like "Less talk, Mo action," and "Find your M-O."
Brian Hall, chief marketing officer for Explore St. Louis, called the videos "charming and upbeat" and praised the casting of a Black woman as Mo.
"I think it was a very wise decision to show that the state is indeed welcoming and inclusive of travelers," he said.
Hall said the state's tourism division has done good work reaching out to the Black community in the past, but the new campaign takes those efforts to another level.
Though systemic change is still needed, and largely outside the control of marketing efforts, Hall said, the casting "sends an important signal ... that our state is proud to feature an African American woman as a representative, an ambassadress, for our state."
Hall said efforts to position St. Louis and Missouri as warm and welcoming have become especially important after the death of Michael Brown in 2014 focused the nation's attention on the region's unresolved racial justice issues.
The Missouri NAACP issued a travel advisory for the entire state of Missouri in June 2017. In early August 2017, the national NAACP took up the warning.
The original advisory cited recent racist incidents, a report that African Americans in Missouri are 75% more likely to be stopped by police compared with white people, and the passage of a proposal in the Missouri Legislature that would make it harder to sue for discrimination.
The Missouri advisory asked people to "warn your families, co-workers and anyone visiting Missouri to beware of the safety concerns with travel in Missouri" and "notify members of your trade associations, social and civic organizations that they are traveling and living in Missouri at their own risk and subject to unnecessary search seizure and potential arrest."
Chapel said Monday the advisory continues in light of recent events, including the support expressed by state officials, including Gov. Mike Parson and Attorney General Eric Schmitt, for Mark and Patricia McCloskey, the couple that pointed guns at Black Lives Matter protesters. He also cited Schmitt's failure to file charges in the death of Tory Sanders.
Sanders, who ran out of gas in southern Missouri, then died in a Missouri jail after a white law enforcement officer pressed his knee to Sanders' neck, was mentioned in the original advisory, Chapel said.
The case "only highlights the harm that Missourians could suffer when they come into Missouri, and indeed they do," he said.
Hall, the St. Louis marketing executive, said the ongoing travel advisory has been damaging to the tourism industry in the entire state.
Following the advisory, travel website Fodor placed Missouri on its 2018 "No List," a 10-item sampling of problematic destinations that also included Honduras, Cuba, Myanmar and Mount Everest.
"Sometimes you have to say no to the ones you love in hopes that they can recover, reconsider, or reform," the list's introduction says. Missouri is not on Fodor's "No List" for 2019 or 2020.
"Do we want to improve our reputation and move beyond what was represented in that travel advisory?" Hall asked. "You bet."
Originally posted Monday at 6 p.m.