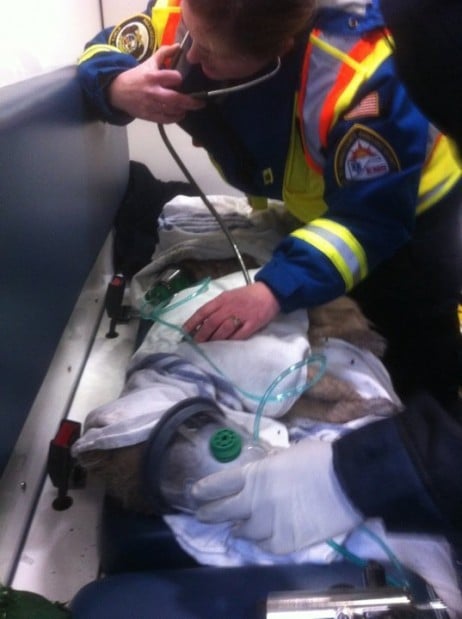 ST. CHARLES •  Firefighters and paramedics rescued two dogs from a fire in St. Charles this morning.
The fire started before 11:30 a.m. in the 1400 block of North Third Street. No one was home at the time, but firefighters pulled two dogs out of the residence.
Martin Limpert, a spokesman for the St. Charles County Ambulance District, said Angel, a Jack Russell terrier puppy, had significant burns on one side. Buzz, a small, mixed-breed terrier, had burns on his back.
Firefighters brought the dogs to an ambulance, where they were put on oxygen. They were unconscious for about 15 minutes.
A St. Charles resident donated pet oxygen masks to the St. Charles Fire Department earlier this year. Firefighters gave the masks to paramedics for use with the dogs.
Buzz and Angel were taken to St. Charles Animal Hospital. Buzz was wagging his tail, Limpert said. Angel needed immediate attention.
Veterinarian Mike Crecelius began treatment, and both dogs were showing signs of recovery, Limpert said.