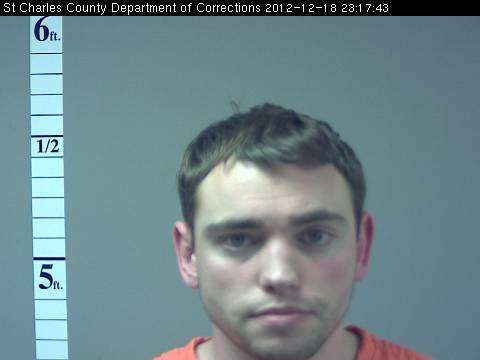 ST. CHARLES • A 26-year-old man who allegedly threatened to burn down a church, kill its pastor and "fill the seas with Christian blood" is in custody at the county jail, facing a felony charge.
Derek Michael Ficik, of the 12000 block of Sagemeadow Lane in Maryland Heights, has been charged with making a terrorist threat.
According to police, Ficik phoned Marc Simka, pastor of Matthias' Lot Church, 2645 West Clay Boulevard, on Sunday and threatened to burn down the church and to "look the pastor in the eyes and tell him to pray to God right before he puts a bullet in his head."
He further threatened Christianity and all of its followers, police said. He left a total of three threatening voice mail messages, police said.
Sikma told police that the threats frightened him so much that he was unable to sleep at night and considered canceling the church's Christmas concert.
Court records say that Ficik practices witchcraft and a type of out-of-body experience. While engaging in them, he said demons tell him what to do, and he must obey. He further told authorities that he was very dark, and evil fascinated him.
He also said he went to the church on 12/12/12 as a guest of a regular church attendee.
Bail in Ficik's case is set at $50,000 cash only.