ST. CHARLES COUNTY • Under the cover of night, Archer Alexander embarked on a dangerous mission.
It was February 1863, two years into the Civil War, and Alexander was enslaved by a Confederate sympathizer in west St. Charles County. Though Missouri stayed with the Union, slavery remained legal here until 1865.
Through his owner, Alexander learned that a band of rebels had sawed the timbers of a train bridge where Union troops would soon pass.
So he made a bold move: When night fell, he walked five miles in the dark to warn a Union man of the sabotage.
The Union repaired the bridge, and dozens of lives were probably saved.
Alexander would later flee to St. Louis with slave catchers close behind. He was befriended by the first president of Washington University, William Greenleaf Eliot, and, 13 years after his escape from slavery, his face was sculpted alongside Abraham Lincoln in the Emancipation Memorial in Washington.
The statue was unveiled in 1876 in the presence of Ulysses S. Grant and  Frederick Douglass, and still stands today.
But despite this dynamic history, there has been little public commemoration of Archer Alexander in St. Charles County, where he lived. County Executive Steve Ehlmann said he knew of no public memorial to Alexander there to date.
That may soon change. The county council and the cities of O'Fallon, Mo., and Cottleville took a first step in the last few weeks to honor Alexander's legacy. They passed resolutions supporting the renaming of a creek after Alexander — a creek on land once owned by one of the rebel plotters, and near where Alexander was enslaved.
The small body of water runs under Highway 364 and into Dardenne Creek, through parts of O'Fallon and Cottleville.
"It's a nice way to honor him, and it's about time," St. Charles County Councilman John White said at a council meeting on Feb. 12.
"I wonder what the owners of that land during the Civil War might think about the name Archer Alexander Creek," said Ehlmann, who first conceived of the idea of renaming the creek. "To me, it was a perfect fit."
The story of Archer Alexander
Alexander was born into slavery on a large farm in Virginia but was sent away to Missouri in the early 1830s as a young man.
He was sold to the Pitman family in St. Charles County and worked running the farm for decades.
There he married Louisa Alexander, who was enslaved on a neighboring property. The couple raised 10 children despite being forced to live apart.
Eliot wrote in a later biography of Alexander that over the years Alexander outgrew "the spirit of bondage" and "was quite prepared to do his part in breaking his chains."
In 1863, Alexander warned Union supporters of the sabotaged bridge and also passed along information that arms were hidden in an icebox on a neighboring farm.
Rebel sympathizers quickly suspected Alexander as the informer, and he began to fear for his life, according to Eliot.
"He was in a terrible dilemma," Eliot wrote. "Without money, without arms, with nobody to consult, afraid to speak even to his own wife, in momentary danger of being killed. What could he do?"
So Alexander went on the run.
Eliot tells of his capture by slave catchers as he tried to flee. According to Eliot's tale, Alexander escaped by jumping out a tavern window while his captors were asleep.
Alexander eventually made his way to the suburbs of St. Louis, where a butcher directed him to the Eliot family and he was hired as a groundskeeper.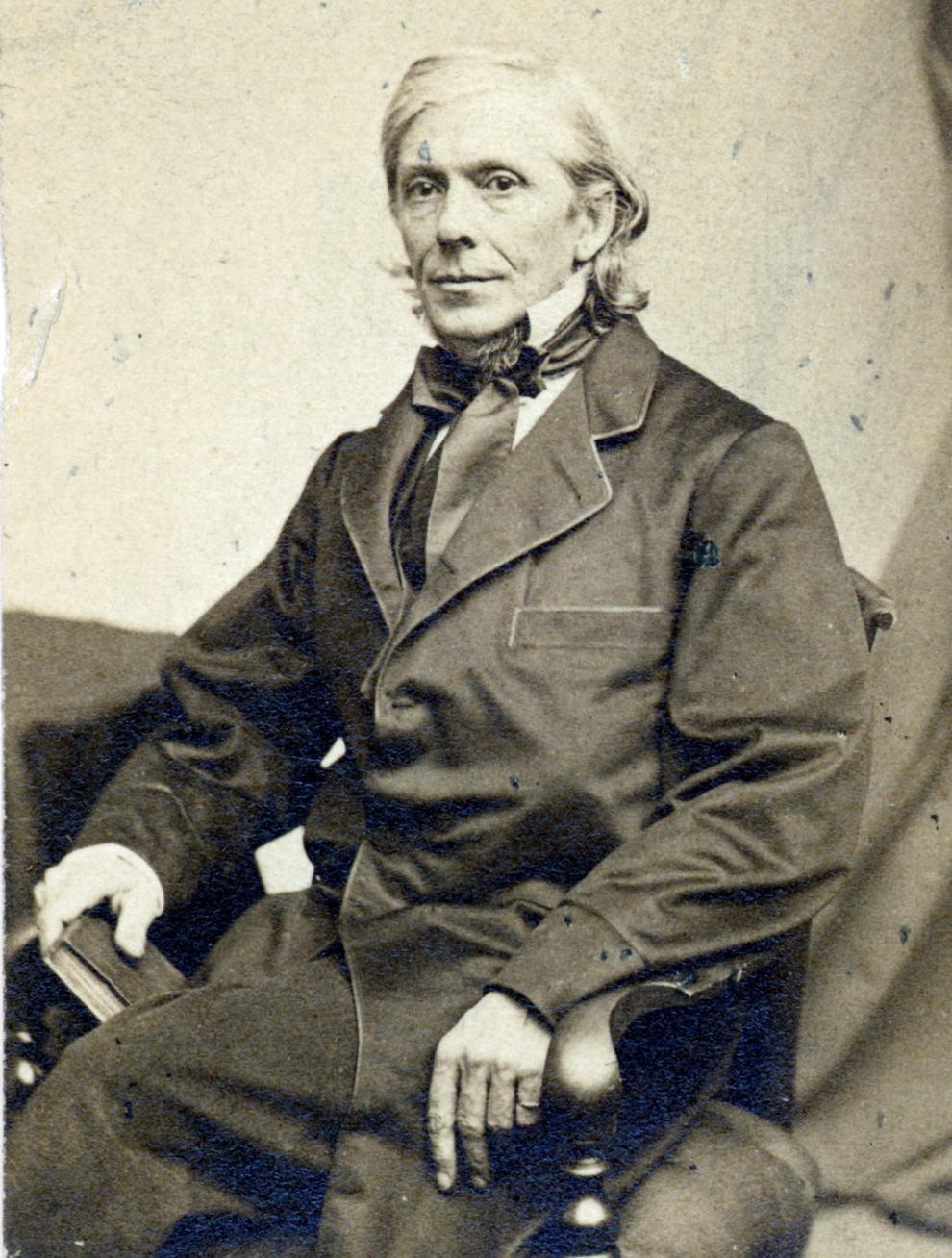 Eliot, the grandfather of poet and playwright T.S. Eliot, was a Unitarian minister, a co-founder of Washington University and an anti-slavery activist.
When he discovered Alexander's story, the minister obtained an order of protection for his employee and attempted to purchase his freedom.
Soon, however, slave catchers again attempted to abduct Alexander from the Eliot property.
Eliot wrote in a letter that three men came to the property and "threatened (Alexander's) life with pistols and daggers, cruelly beat him with clubs, knocked him down, stamped upon and handcuffed him, dragged him to a wagon and carried him to jail."
Eliot negotiated for Alexander's release and the arrest of his captors for violating the order of protection.
The Emancipation Proclamation in 1863 freed slaves in Confederate states but didn't apply to Missouri. With the help of Eliot, Alexander was protected from recapture until all enslaved people in Missouri were officially freed in 1865.
Alexander would continue to work for the Eliot family for the rest of his life. And, in more ways than one, Eliot worked to immortalize Alexander's story.
About 1870, Eliot arranged for Alexander to be photographed. Eliot mailed the images to Italy, where artist Thomas Ball was sculpting a monument to Lincoln and emancipation.
The funding for the memorial started when a woman in Virginia, Charlotte Scott, donated the first $5 she earned as a free woman for a monument honoring Lincoln's proclamation. That started a fundraising effort among newly freed people that raised $16,242 — enough to build a memorial.
The statue now sits in Washington's Lincoln Park and depicts Lincoln standing above a kneeling freed man holding broken chains. The freed man has the face of Archer Alexander.
The statue has been criticized as paternalistic, reflecting views of its time. Still, it remains significant as one of the first monuments to Lincoln funded entirely by formerly enslaved people.
Neither Eliot nor Alexander attended the monument's dedication in April 1876, and Alexander never saw the memorial for himself.
Alexander died in 1879 and, according to Eliot's account, "his last words were a prayer of thanksgiving that he died in freedom."
Plans for Archer Alexander Creek
The St. Charles County creek that may soon be named for Alexander is now simply called "Tributary B."
But County Executive Ehlmann said he hoped the U.S. Department of Interior approved the name change this spring.
Ehlmann said he hoped that a sign with the new name would be added on Highway 364, and a historical marker may also be added in the area explaining Alexander's legacy.
"Tens of thousands of people will see that every day," Ehlmann said. "So maybe a few more people will know Archer Alexander's name."