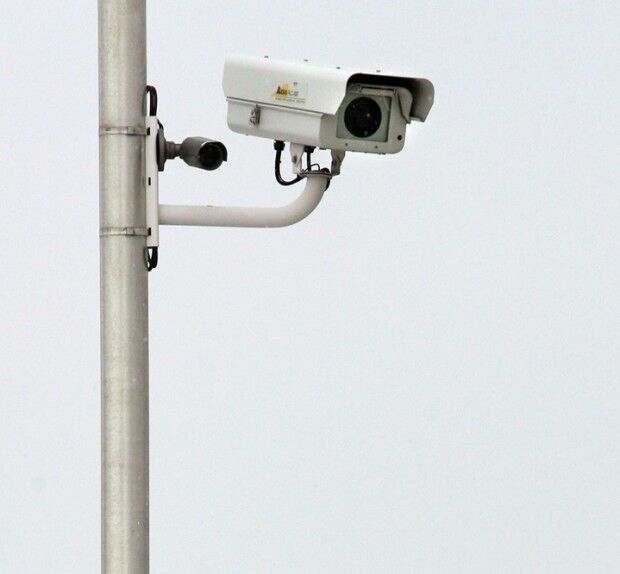 ST. CHARLES COUNTY • Voters may get to decide in August whether to ban red-light cameras countywide — including in St. Peters, the only place in the county using the controversial devices.
County Councilman Joe Brazil on Monday will introduce a proposed county charter amendment outlawing the cameras in unincorporated areas and municipalities as well. The issue would be on the ballot across the county.
"It's a money grab," Brazil, R-Defiance, said of the cameras. "I think it's somewhat unethical."
Three other council members said Thursday they expect to support putting the charter amendment on the Aug. 5 primary ballot. That would give Brazil the necessary council majority to send the issue to voters.
A spokeswoman for St. Peters, Lisa Bedian, said city officials had yet to see the proposal and would review the wording. She declined to comment further, citing pending court cases on St. Peters' camera law and those in some other Missouri cities.
Former Arnold Councilman Matt Hay, who founded a statewide group opposed to red-light cameras, said he believes St. Charles County would be the first area in Missouri to allow voters to decide the issue.
St. Peters, which deployed its first camera in 2006, now uses them at seven intersections.
Brazil said he intends for the amendment to also ban speed-enforcement cameras although none are in use in the county.
Brazil clashed with St. Peters last year over his arrest for a red-light ticket from the summer of 2012. He didn't dispute the ticket and insisted he had mailed in his fine before his arrest; the city said it hadn't received it. He said he later resolved his ticket by paying the fine a second time.
Last October, St. Charles County Circuit Judge Ted House ruled that St. Peters' red-light cameras conflicted with state law because convictions didn't result in penalty points added to their drivers license.
The judge, in dismissing a ticket issued to a St. Peters woman, stopped short of voiding the camera ordinance. However, attorneys for the woman contended that the ruling would make it difficult to obtain future convictions.
A week later, the city's Board of Aldermen removed the city ban on assessing points for camera violations.
In addition to revising its law, the city also is appealing House's ruling to the Eastern District of the Missouri Court of Appeals.
House's decision is among a confusing thicket of court decisions and lawsuits on red-light cameras across the state.
One county councilman supporting Brazil's idea is Mike Elam, R-Dardenne Prairie. "Whether it is or not, it gives the impression of a government overreach into your life," Elam said of the cameras.
Elam's opponent in the August primary, former Wentzville Municipal Judge Michael Carter, said when he declared his candidacy last month that he'd push for a countywide red-light camera ban if elected.
Councilman Joe Cronin, R-St. Paul, said he's undecided.
"While I hate red-light cameras, I kind of hate also telling another elected official ... how to regulate traffic in their city boundaries," Cronin said.