ST. CHARLES • Relatives of a nursing home patient who suffered fatal burns while smoking a cigarette are questioning how long she was left unattended and whether proper procedures were followed before and after she caught fire.
Donna Chapman, 83, died Monday after suffering third-degree burns Saturday evening as she smoked in her wheelchair at NHC HealthCare. Partly paralyzed from a stroke years ago, Chapman had been wheeled onto the nursing home's patio and left there alone to smoke a cigarette before dinner Saturday, according to her daughter-in-law, Mary Portscheller of Wildwood. Chapman ignited her clothing and was found ablaze by an attendant.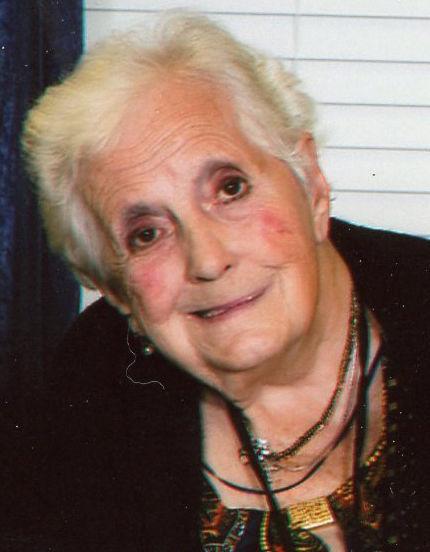 "She caught fire and burned," Portscheller says. "The doctor said several times that she had very deep burns on her breast, her back and the back of her head."
Her family was shocked when they saw her in the trauma center. Blackened parts of her skin were coming off. Her badly burned clothes were reduced to scraps. Her bra disintegrated. Her white hair was charred black. She lingered in the hospital on Mother's Day, then died at 12:01 a.m. Monday.
Irate over Chapman's death, Portscheller said the nursing home's account to her that Chapman was unattended for 10 minutes didn't add up. Portscheller and her husband, Dean Chapman, question:
• How did she get burned so badly, over 20 percent of her body, if left alone for only 10 minutes?
• Why wasn't Chapman wearing a special fire-resistant smoking apron, which was assigned to her months ago?
• Was the attendant who saw her on fire trained to use a specially made fire blanket to smother the flames?
The nursing home's executive told Chapman's family that Chapman had wanted to smoke before dinner, so an attendant put her on a patio, or courtyard, off the hallways for 10 minutes. The attendant returned to find Chapman on fire, then ran to get help instead of using the fire blanket that was stored on the patio, Portscheller said.
A St. Charles Fire Department report puts the fire at about 5:15 p.m. Smoke alarms were going off when they arrived, but the fire had been put out. The report said it appeared Chapman's clothing or the foam padding surrounding her had ignited.
NHC HealthCare's administrator, Seth Peimann, told the Post-Dispatch that Chapman's death was "a bad accident." Peimann said he already had talked with investigators with the Missouri Department of Health and Senior Services. No one from that agency was available for comment.
"This is a very difficult time here at the center," Peimann said. "A lot of people were really attached to her. She was part of our family. We miss her."
Peimann declined to say if the attendant knew how to use the fire blanket or if the nursing home allowed people in wheelchairs to smoke without smoking aprons and without supervision. In general, Peimann said, "certainly we're always looking to improve, always evaluating."
Portscheller said the nursing home wasn't being forthcoming.
"It doesn't make sense what they're saying," she said. "They left her just 10 minutes? I think she was left out there a lot longer, as deep as the burns were. I don't think they're telling us the whole story."
Peimann, the nursing home administrator, declined to talk with a Post-Dispatch reporter about what happened the day Chapman died or answer questions about the nursing home's policies and practices.
"I don't know if I want to go into specifics," said Peimann, who has worked at the nursing home 10 years. "Our concern is for our employees and the family. There are a lot of people who care here, and no one wants to see this occur."
Stroke leads to nursing home
Chapman worked most of her life, as a clerk for auto sales, insurance and home building companies. Her career highlight, her family says, was becoming the first woman underwriter at an insurance company in Orlando, Fla.
Chapman suffered a stroke at the age of 75 and moved into the nursing home on Sugar Maple Lane in St. Charles seven or eight years ago. She was partly paralyzed from the stroke and had the use of only her right arm. With the good arm, she could operate her own motorized wheelchair.
When she wanted to smoke, she would drive her wheelchair to the patio and put the cigarette in her mouth and light it. A bag on the side of her wheelchair held her cigarettes and lighter.
Three months ago, the nursing home assigned her a smoking apron, a silicone-coated fiberglass fabric that covers someone from their shoulders to below their knees. It protects wheelchair users from accidental cigarette burns. Chapman needed one, Portscheller said, because she had started to get burn holes in her clothing and on her wheelchair. The family was in favor of the apron, hoping any stray ashes would slide off the apron.
Portscheller said the family had tried to get Chapman to give up smoking. "She was down to about a half pack a day, and we had tried to get her to quit," Portscheller said. "She said, 'That's my one thing, please don't take that away from me. That's the one thing I can enjoy.' "
Three days before the fire, the staff at the nursing home took away Chapman's electric wheelchair. Her right arm was getting weaker, and she had been having trouble controlling the chair. She would bump into things. In addition, the staff was concerned that she was found outside in the chair and seemed confused on at least one occasion. She was put in a manual wheelchair, meaning she was dependent on staff to move her from place to place.
On the day she was burned, Portscheller and her husband were at home in Wildwood. They planned to visit Chapman that evening. Portscheller was wrapping a Mother's Day gift for Chapman when she got a call from the hospital saying that Chapman had fallen asleep while smoking and got burned.
"I was thinking maybe her foot got burned, because I thought, 'How would she get burned with a smoking apron?'" Portscheller said. "I'm thinking the apron covered her, maybe the cigarette fell past the apron and got her foot."
At the burn unit at Mercy Hospital St. Louis in Creve Coeur, a doctor explained to Chapman's family that the burns were so bad she would need eight skin grafts, painful procedures that might be too much for her.
"He said it would be tough on her to do all these painful skin grafts," Portscheller said. "So we knew we were going to lose her."
The St. Charles County medical examiner's office is awaiting a report from paramedics. Once those records and other medical records are gathered, the medical examiner will review the records and determine a cause of death.
'We've already lost her'
At the hospital, the nursing home administrator talked to the family, according to Portscheller. She said he apologized and admitted Chapman hadn't had a smoking apron on. He said, "Well, you know how people don't like those," Portscheller said. She asked the administrator how they put the fire out, and he said the staff was "supposed" to know how to use the burn blanket.
"I thought 'supposed' was an interesting word," she said.
Portscheller said the patio had no video monitors. Portscheller said she and her husband believe the nursing home was negligent and shouldn't have such lax standards that allow certain patients to smoke.
"We've already lost her," Portscheller said through tears Thursday. "Our goal is to raise awareness of this. Something needs to be done."
She said she thought the state needed "to look into these liberal smoking policies. If someone is in a nursing home, they're there because of a cognitive or physical issue. They shouldn't even be smoking at all, unless supervised by someone sitting with them," she said.
"No one who can't get up and walk away should be allowed to smoke unsupervised."