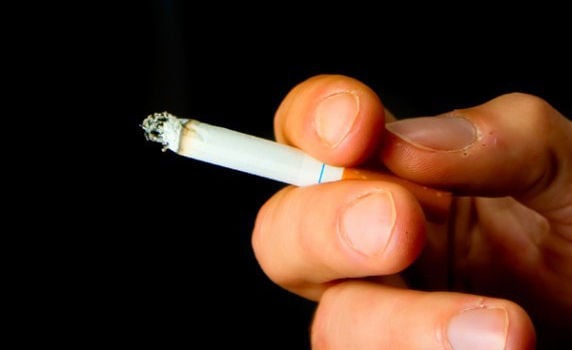 ST. CHARLES • St. Charles could exclude the city and the Ameristar Casino from any future countywide smoking ban if the city set up its own health department.
That's among ramifications of a bill pending in the Missouri Legislature.
The bill, which recently won House committee approval, would add St. Charles to a list of cities that state law exempts from county health regulations if they organize their own municipal health departments.
St. Charles' city attorney, Michael Valenti, said he believes that could include any countywide smoking ban enacted by the St. Charles County Council or by county voters.
Mayor Sally Faith said she requested the state bill to give her city the option of eventually establishing its own health department. She didn't give a reason for doing so.
"I'm looking to set in place some things for the future of the city," she said.
She said she found out later that the legislation also could possibly lead to an exemption from a county smoking ban.
However, she said even if the bill passes, she has no current plans to actually form a health department or to exempt the city from county health rules.
But, Mahree Skala, executive director of the Missouri Association of Local Public Health Agencies, said the city under current state law already could set up a municipal health department.
Faith said her focus now is on getting the City Council this year to pass a city indoor smoking ban that doesn't apply to Ameristar.
A key smoking ban supporter on the County Council — Joe Cronin, R-St. Paul — questioned whether city officials think a smoking ban "would cost more money than what it costs to run a city health department."
Cronin said instead of talking with county officials about the smoking issue, the city is playing "an end-around game."
Faith and other city officials fear that the city would lose significant casino tax revenue if some Ameristar customers who smoke go instead to the nearby Hollywood Casino in Maryland Heights, where smoking is still allowed.
Faith and other city officials hope that passage of a city ban — even if weaker than past St. Charles County proposals — would blunt efforts at the County Council to try again.
The county, however, would still have the option of imposing a tougher ban on the city.
Asked whether the city in such a circumstance would move to set up its own health department, Faith said, "I do not know what the future holds."
Ameristar executive Troy Stremming said his company supports the St. Charles health department bill but isn't pushing it.
He said he expects the casino could lose 25 percent of its business if a ban is imposed and smoking is still allowed at its competitors. Anti-smoking advocates dispute that.
The County Council last year voted to put on the November 2012 ballot a two-question smoking ban package, but it was blocked by an elections official and a judge.
Voters countywide first would have been asked to decide on banning smoking in workplaces and enclosed public places.
A second ballot question was on exempting places restricting customers and workers to people 21 and older, such as the casino and bars.
Pat Lindsey, a leader in area anti-smoking efforts, said the House bill is among several "that want to go backward with our smoking regulations" in the state.
The bill's sponsor — Rep. Doug Funderburk, R-St. Peters — said Faith hasn't mentioned the smoking issue as a factor in seeking the legislation. He said he sponsored it at Faith's request to be able to set up a health department.
Under current state law, cities with 75,000 residents or more which maintain their own "organized health departments" are exempt from county rules to "enhance the public health" and prevent diseases.
The bill would add St. Charles, which had 65,794 residents in the 2010 census, to the list of those cities.