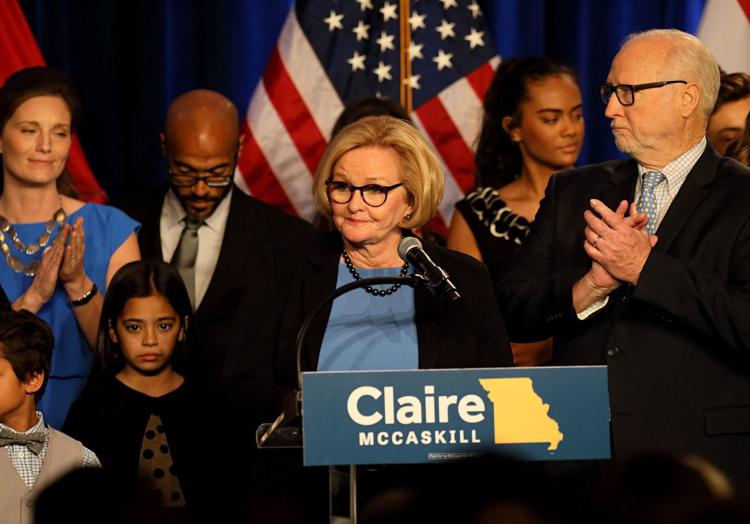 Sen. Claire McCaskill has some advice for Alexandria Ocasio-Cortez, the incoming freshman who has rapidly risen from obscurity to one of the most well-known figures in the Democratic Party: Talk is cheap.
Ocasio-Cortez pushed back on Twitter Saturday, saying she was disappointed in McCaskill's comments, adding that she had "promised she'd '100% back Trump up' on his anti-immigrant rhetoric and lost. In Missouri, almost all progressive ballot issues won."
Not sure why fmr Sen. McCaskill keeps going on TV to call me a "thing" and "shiny object," but it's pretty disappointing.

McCaskill promised she'd "100% back Trump up" on his anti-immigrant rhetoric & lost. In MO, almost all progressive ballot issues won. https://t.co/53qKvnr8KG

— Alexandria Ocasio-Cortez (@AOC) December 29, 2018
McCaskill, the incumbent Democrat in her final days in office after losing to Republican Josh Hawley, told CNN in a wide-ranging interview that her party must begin to focus and deliver on real issues to attract independent and white working class voters.
Democrats, she suggested, should be cautious about the rise of politicians like the 29-year-old Ocasio-Cortez, who vanquished a Democratic leader, Joe Crowley, in her primary, and have vowed sweeping changes in policy.
"I don't know her," McCaskill said when asked if she'd consider Ocasio-Cortez a "crazy Democrat" like the ones she decried on the campaign trail. "I'm a little confused why she's the thing. But it's a good example of what I'm talking about, a bright shiny new object, came out of nowhere and surprised people when she beat a very experienced congressman."
McCaskill added, "And so she's now talked about a lot. I'm not sure what she's done yet to generate that kind of enthusiasm, but I wish her well. I hope she hangs the moon.
"But I hope she also realizes that the parts of the country that are rejecting the Democratic Party, like a whole lot of white working class voters, need to hear about how their work is going to be respected, and the dignity of their jobs, and how we can really stick to issues that we can actually accomplish something on."
And she concluded: "The rhetoric is cheap. Getting results is a lot harder."
While she warned that history "will judge some of my colleagues harshly that they didn't stand up to this President at some of the moments where he has been unhinged about particularly the rule of law," she also said that GOP senators have privately conceded they can't speak out against Trump because of backlash they'd receive from their base.
"Now they'll tell you, if it's just the two of you, 'The guy is nuts, he doesn't have a grasp of the issues, he's making rash decisions, he's not listening to people who know the subject matter,' " she said. "But in public if they go after him ... they know they get a primary, and they know that's tough."
 Ocasio-Cortez also tweeted that she wasn't sure why McCaskill was "covering for the GOP:" 
I'm also not sure why McCaskill is covering for the GOP by saying they "secretly think Trump is nuts".

Nobody cares. Trump is melting down our institutions and inciting division between people. At any time GOP could have checked him and choose not to.

They're accomplices.

— Alexandria Ocasio-Cortez (@AOC) December 29, 2018
The CNN interview was one of a series McCaskill has given before she leaves office.