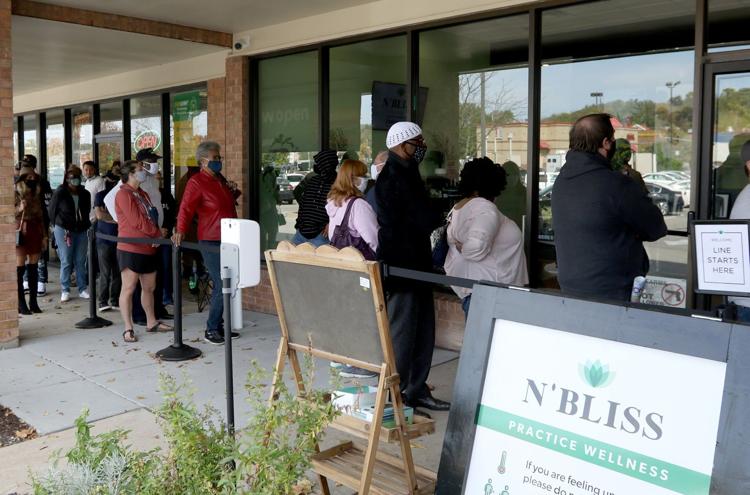 Modern history was made in Ellisville Saturday, when qualified patients lined up at a meager strip mall to buy lab-tested medical marijuana for the first time from a licensed dispensary in Missouri.
N'Bliss, a storefront at 15396 Manchester Road, sits between a shuttered Outback Steakhouse and a former Pier 1 Imports store. Demand for marijuana brought new life to the area, as well as stories of struggle.
"Missouri patients have always been our north star as we work to implement the state's medical marijuana program," Dr. Randall Williams, director of the Missouri Department of Health and Senior Services, said in a news release. "We greatly appreciate how hard everyone has worked so that patients can begin accessing a safe and well-regulated program."
The state expects most of the 192 licensed dispensaries to open by the end of the year. Health officials say Missouri is among the fastest states in the nation to get a medical marijuana program started. — JESSE BOGAN, ST. LOUIS POST-DISPATCH
The news you need to know as you start your day. Includes the top story of the morning and Your Daily 6.