Photos: Ted Simmons statue unveiled before induction into Hall of Fame
The Cardinals held a ceremony to unveil a statue to Hall of Fame inductee Ted Simmons on Saturday, July 31, 2021, at Busch Stadium on the corner Clark and Eighth Street. Simmons unraveled the state in front of friends, family and hundreds of fans who gathered to watch the ceremony.
Simmons was introduced by Cardinal Chairman Bill Dewitt, Jr. as, "One of the finest players to wear the birds on the bat".
Simmons' statue was sculpted by Harry Webber and is the first new statue at Busch Stadium since Ozzie Smith's in 2002. "He even got the hair right", Simmons said during his speech.
Simmons was a switch hitter and played as a catcher for the Cardinals from 1968 until 1980. In his career he played 2,456 games, had 2,472 hits, 248 home runs and had a batting average of .285. 
Simmons was elected to the Hall of Fame last year, and his induction will take place on September 8, 2021, in Cooperstown, New York. 
During an interview after the ceremony Simmons said, "I've lived a charmed life. All of my dreams came true".
Ted Simmons statue unveiled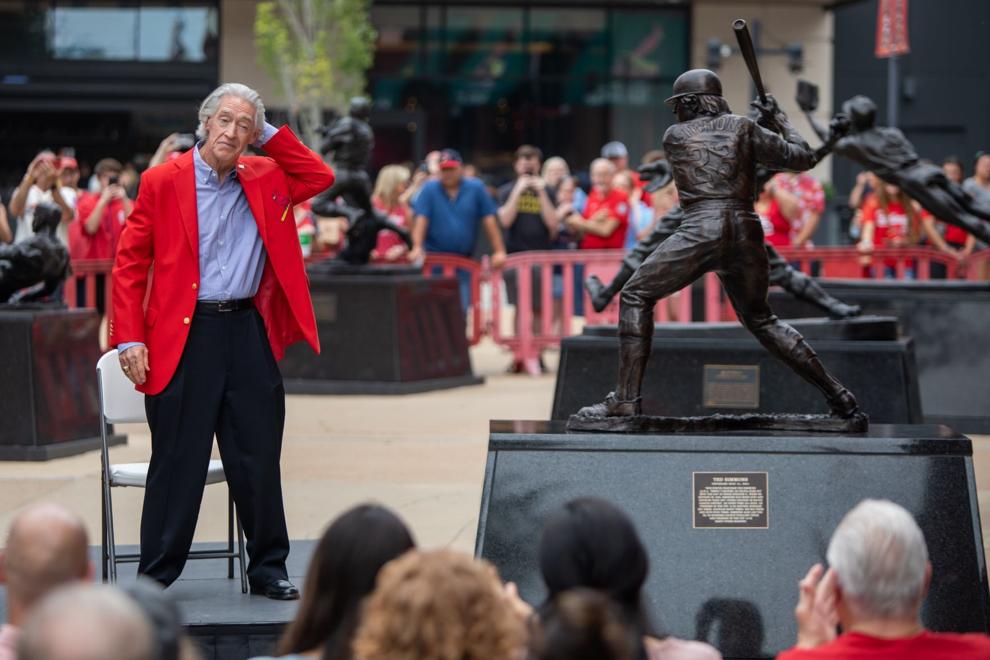 Ted Simmons statue unveiled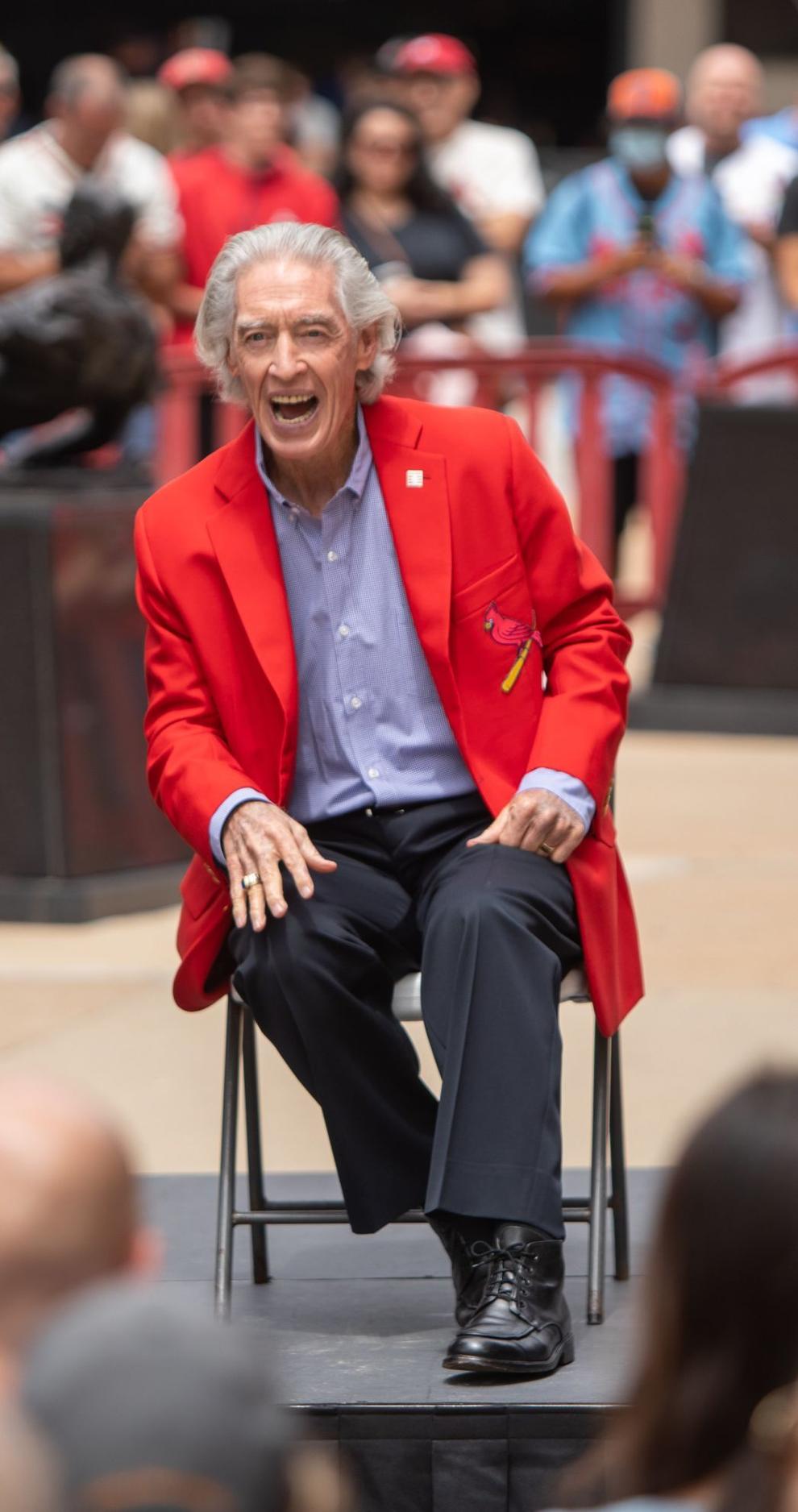 Ted Simmons statue unveiled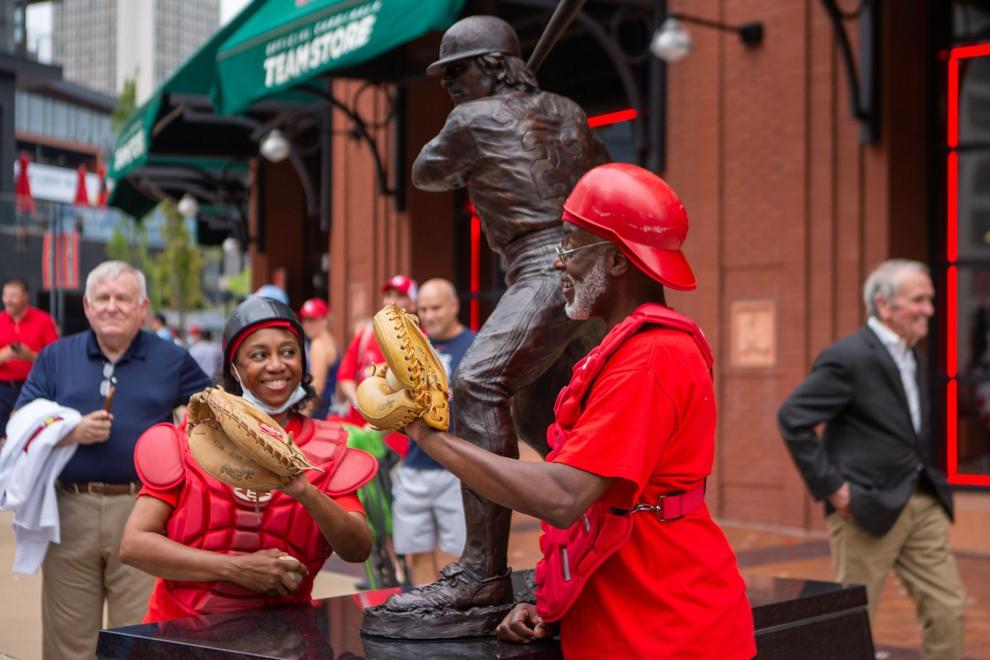 Ted Simmons statue unveiled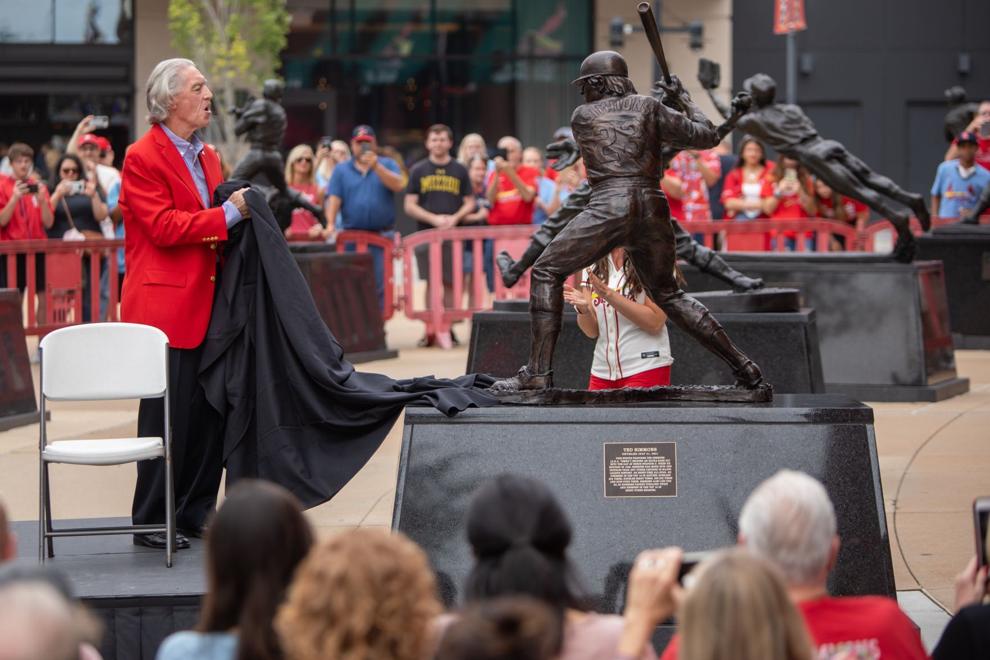 Ted Simmons statue unveiled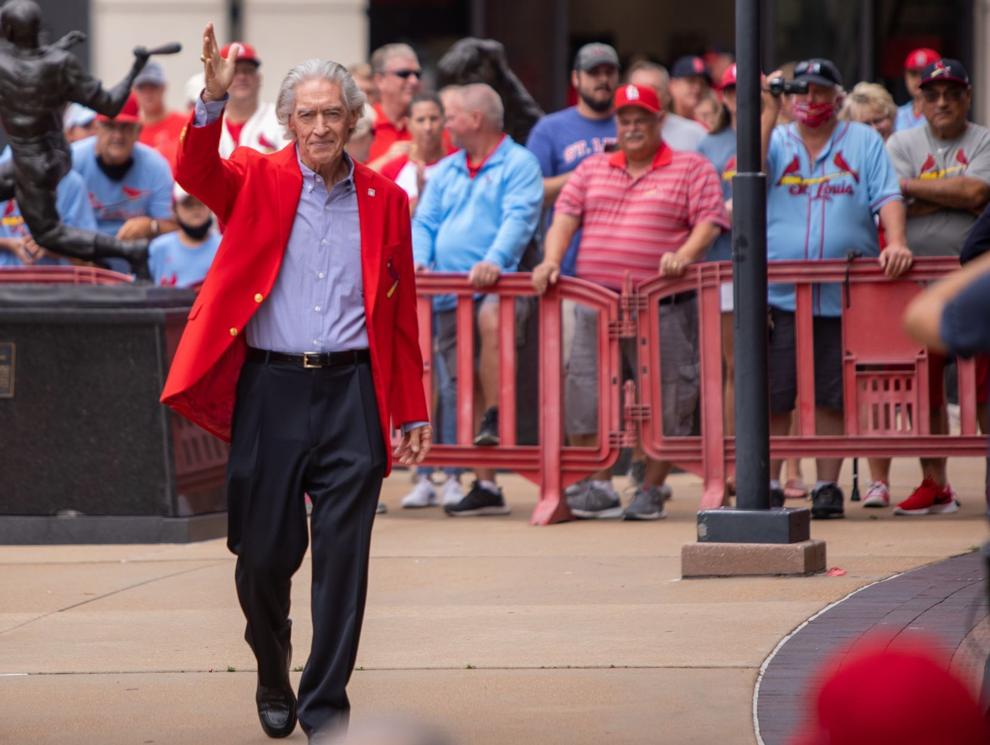 Ted Simmons statue unveiled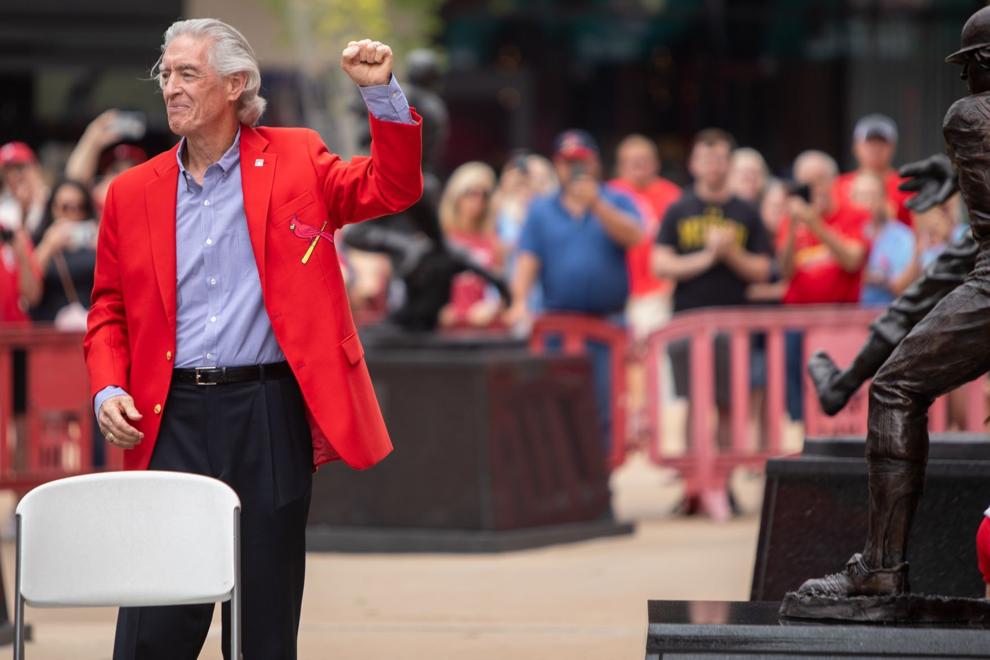 Ted Simmons statue unveiled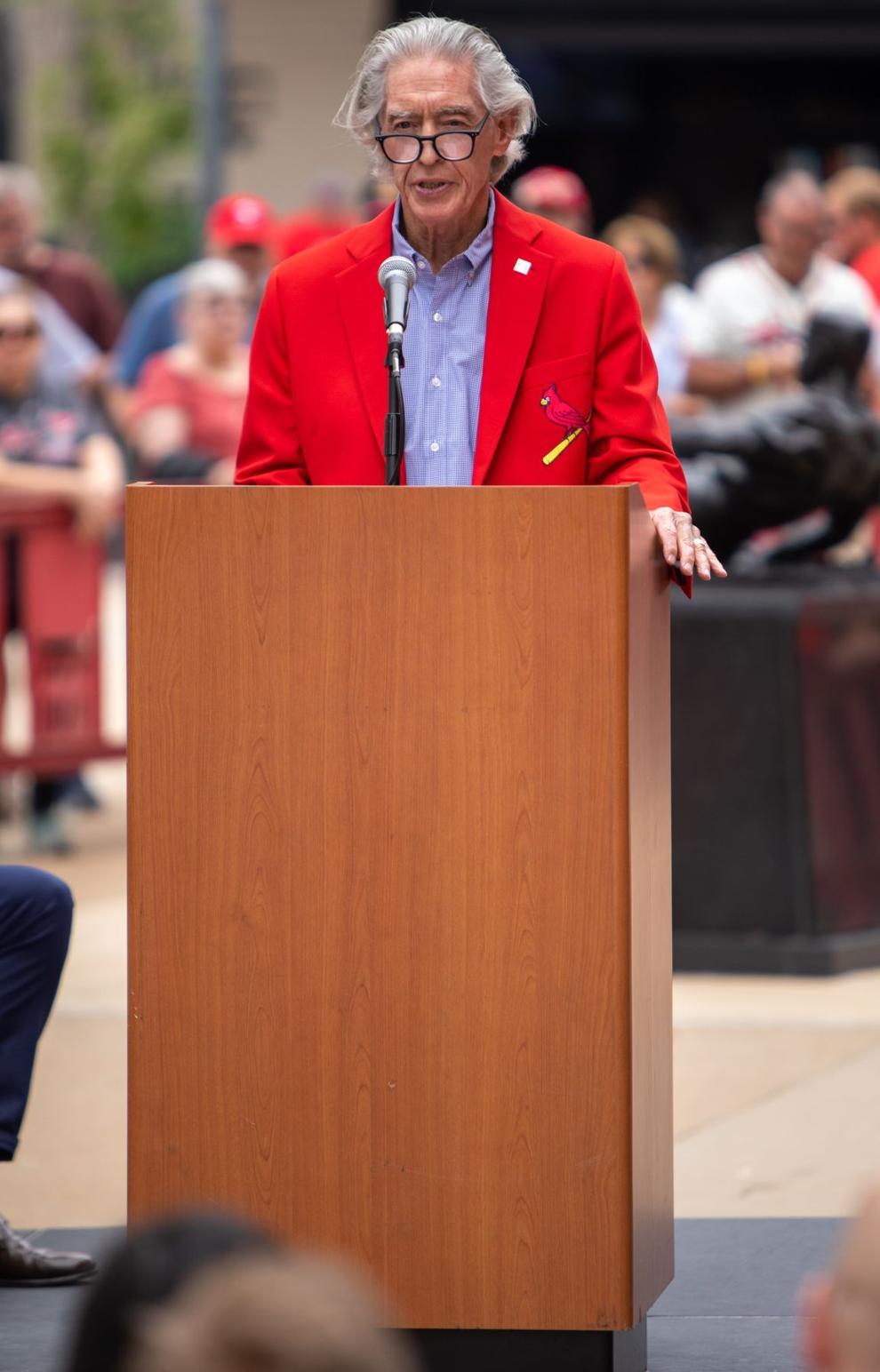 Ted Simmons statue unveiled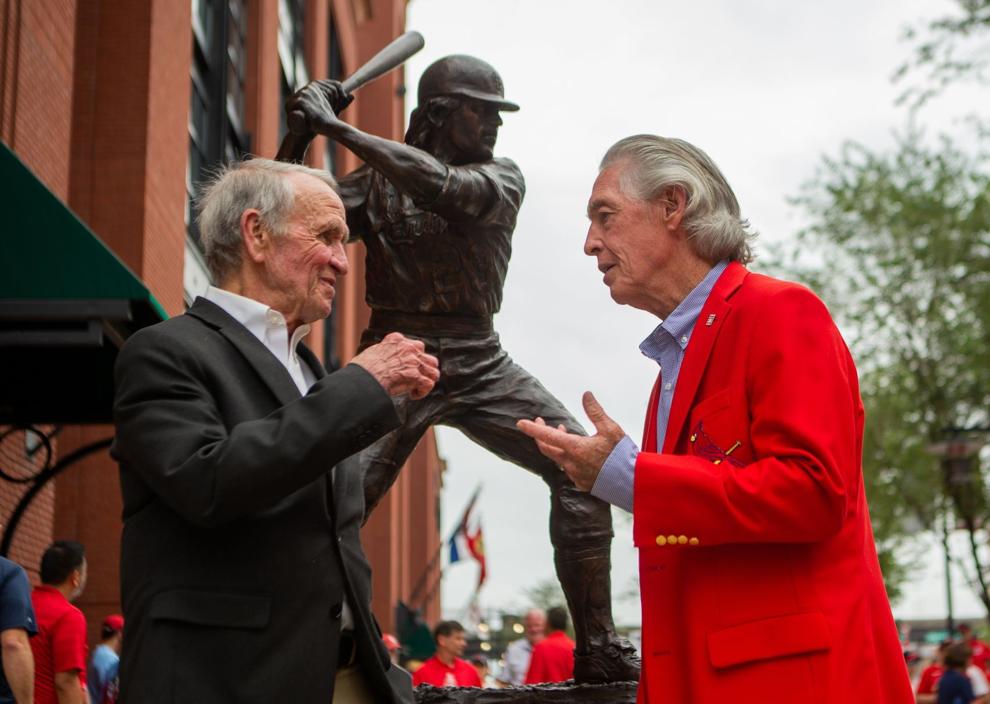 Ted Simmons statue unveiled