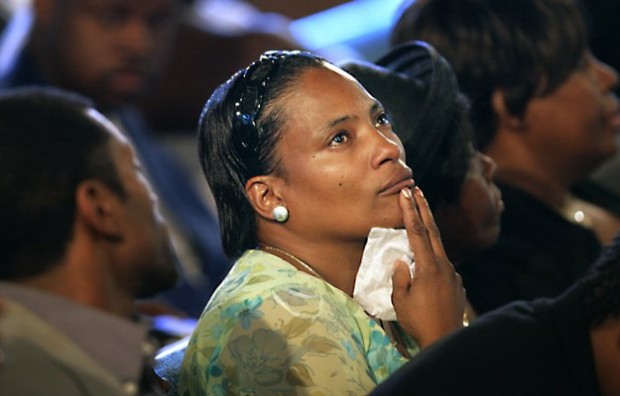 Tears streamed down my face as the mother of Pvt. Vincent Cortez Winston, Jr., grieved during the funeral for her son at New North Side Baptist Church. Pvt. Winston was killed in Afghanistan when a bomb exploded near his vehicle. She looked up at me acknowledging the tears streaming down my face.  Although the family had invited the press inside, I thought I shouldn't be there.  I never expected they would pay any attention to me, and I felt guilty for being there, like I wanted to hide.
This was the first Afghanistan military funeral I had ever covered.  I felt bad for the young solider whose life seemed to be just starting, yet it ended so abruptly and tragically.  He seemed like a young man with a great future (See Amanda Palleschi's story).
As they were loading the casket into the hearse and as the family sat in their cars waiting to caravan to the cemetery, I noticed a single red carnation that had fallen to the ground. It stood out like a beacon of light against the harsh glare of the white concrete, and the harsh reality of the day. I picked it up and carried it home, where it bloomed a few more days.