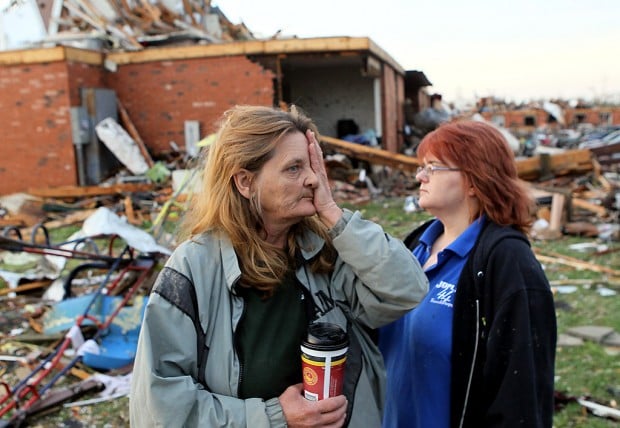 Please join Post-Dispatch journalists July 29 for a gallery show of images from the Joplin tornado, a benefit for the Community Foundation of Southwest Missouri. The one-night event will be held in the Loop at the Regional Arts Commission, 6128 Delmar, across from the Pageant.
While there is no admission fee, donations by cash and check are encouraged. There will also be a silent auction of the displayed prints and lots of door prizes!
This evening is brought to you by the RAC, who donated the space and wine; Schiller's Camera, who donated the printing costs in partnership with the St. Louis Post-Dispatch; and the musical talents of our own Christopher Ave along with the Ruusukaali String Trio. We thank you all!
Look forward to seeing everyone next Friday July 29th at the RAC!