What happens on the internet often stays around forever. Here's a look at a few famous people whose old tweets have come back to haunt them.
'Guardians of the Galaxy' director James Gunn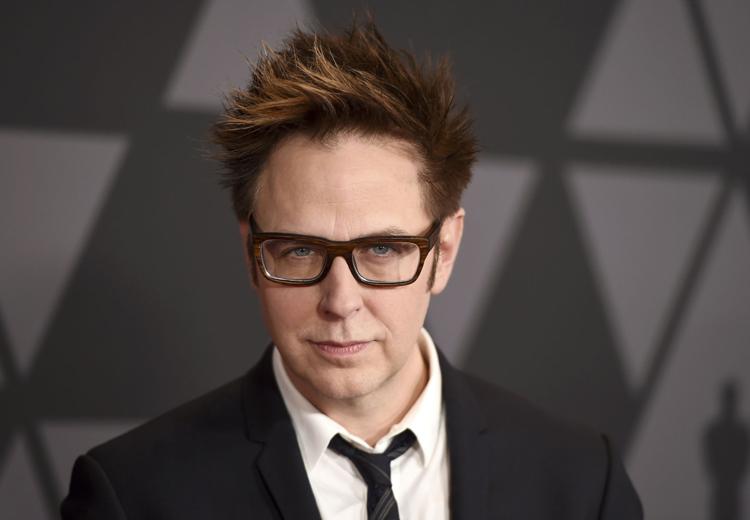 LOS ANGELES (AP) — "Guardians of the Galaxy" director James Gunn was let go from directing the third installment of the franchise by The Walt Disney Co. after old tweets resurfaced where he joked about subjects like rape and pedophilia.
Chris Pratt and his fellow castmates came out in support of the ousted director 10 days after his firing.
In an open letter Monday, July 30, 2018, signed by Pratt, Zoe Saldana, Bradley Cooper, Vin Diesel and five other main stars of the franchise, the cast said it fully supports the director and the character he showed both on the set of the first two movies and in the wake of his firing.
The cast says it waited 10 days to issue a statement to "think, pray, listen and discuss." In the interim, various cast members, including Gunn's brother Sean Gunn, have issued individual statements. Fan petitions were also started online to rehire Gunn.
"Each of us looks forward to working with our friend James again in the future," wrote the cast members, who said they were all shocked by the firing.
Pratt added in an Instagram post that he would, "Personally love to see him reinstated as director of Volume 3."
"Although I don't support James Gunn's inappropriate jokes from years ago, he is a good man," Pratt added.
The letter also discusses the climate that led to Gunn's abrupt firing and the lack of "due process in the court of public opinion."
Gunn's current Twitter account is heavy on left-leaning politics, and some on the right with whom he'd sparred found and promoted the tweets from 2008 to 2011 that led to his firing.
"James is likely not the last good person to be put on trial," the cast members continued. "Given the growing political divide in this country, it's safe to say instances like this will continue, although we hope Americans from across the political spectrum can ease up on the character assassination and stop weaponizing mob mentality."
Gunn has been writer and director of the "Guardians of the Galaxy" franchise from the start, taking an obscure Marvel Comics title about a group of multicolored misfits and turning it into a space opera decked with comedy and retro music that made Pratt a major movie star. Through two installments the franchise has brought in more than $1.5 billion in global box office, and much has been staked on the third film that would launch another decade, or more, of Marvel films.
— By LINDSEY BAHR, AP Film Writer
Braves pitcher Sean Newcomb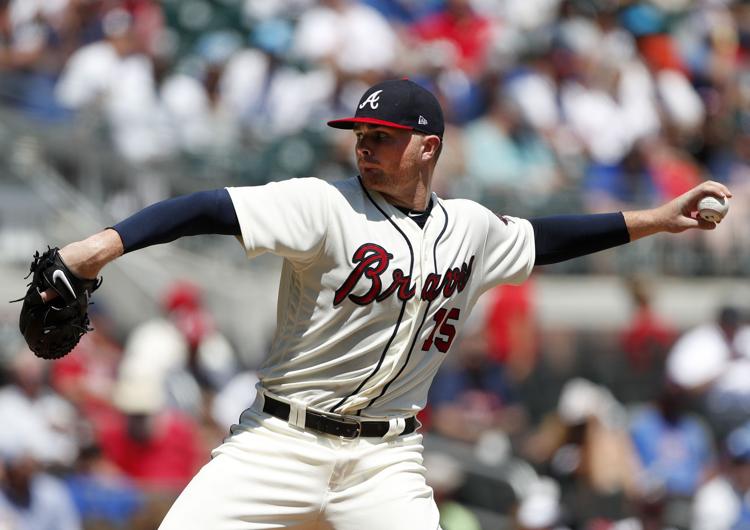 ATLANTA (AP) — Atlanta Braves pitcher Sean Newcomb apologized Sunday, July 29, 2018, for racist, homophobic and sexist tweets he sent as a teenager, calling them "some stupid stuff."
"I definitely regret it, for sure," he said.
The 25-year-old Newcomb spoke less than an hour after nearly pitching a no-hitter against the Los Angeles Dodgers. The tweets were sent in 2011 and 2012.
"I just wanted to apologize for any insensitive material," Newcomb said. "It was a long time ago, six or seven years ago, saying some stupid stuff with friends."
"I know I've grown a lot since then. I didn't mean anything by it. It was just something stupid I did a long time ago and I didn't mean anything by it, for sure," he said.
"Such inappropriate comments have no place in our game. We are aware of this serious issue, Billy Bean will meet with Mr. Newcomb this week, and we will identify an appropriate course of diversity training for him in the Atlanta community," MLB said in a statement.
Bean is MLB's vice president for social responsibility and inclusion. He is a former big league outfielder who retired in 1995 and came out publicly in 1999.
— By GEORGE HENRY, Associated Press
Nationals shortstop Trea Turner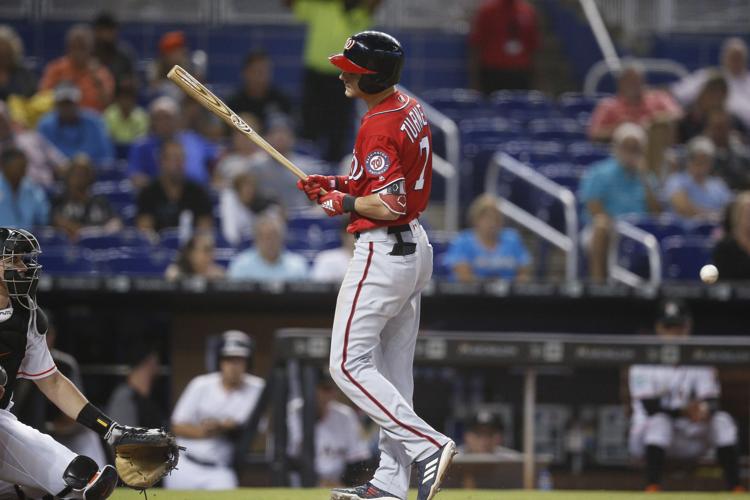 WASHINGTON (AP) — Nationals shortstop Trea Turner apologized Sunday, July 29, 2018, night for some years-old homophobic and racially insensitive tweets, becoming the latest in a series of major leaguers to address offensive language they used on social media.
The tweets surfaced hours after Washington's 5-0 loss at Miami. The posts are from 2011 and 2012.
The 25-year-old Turner said there is no excuse for his language and he is "sincerely sorry for those tweets and apologize wholeheartedly."
"I believe people who know me understand those regrettable actions do not reflect my values or who I am," he said in a statement issued by the team. "But I understand the hurtful nature of such language and am sorry to have brought any negative light to the Nationals organization, myself or the game I love."
Mike Rizzo, the president of baseball operations for the Nationals, said he spoke with Turner about the issue.
"He understands that his comments — regardless of when they were posted — are inexcusable and is taking full responsibility for his actions," Rizzo said in a separate statement released by the team.
"The Nationals organization does not condone discrimination in any form, and his comments in no way reflect the values of our club. Trea has been a good teammate and model citizen in our clubhouse, and these comments are not indicative of how he has conducted himself while part of our team. He has apologized to me and to the organization for his comments."
Milwaukee Brewers reliever Josh Hader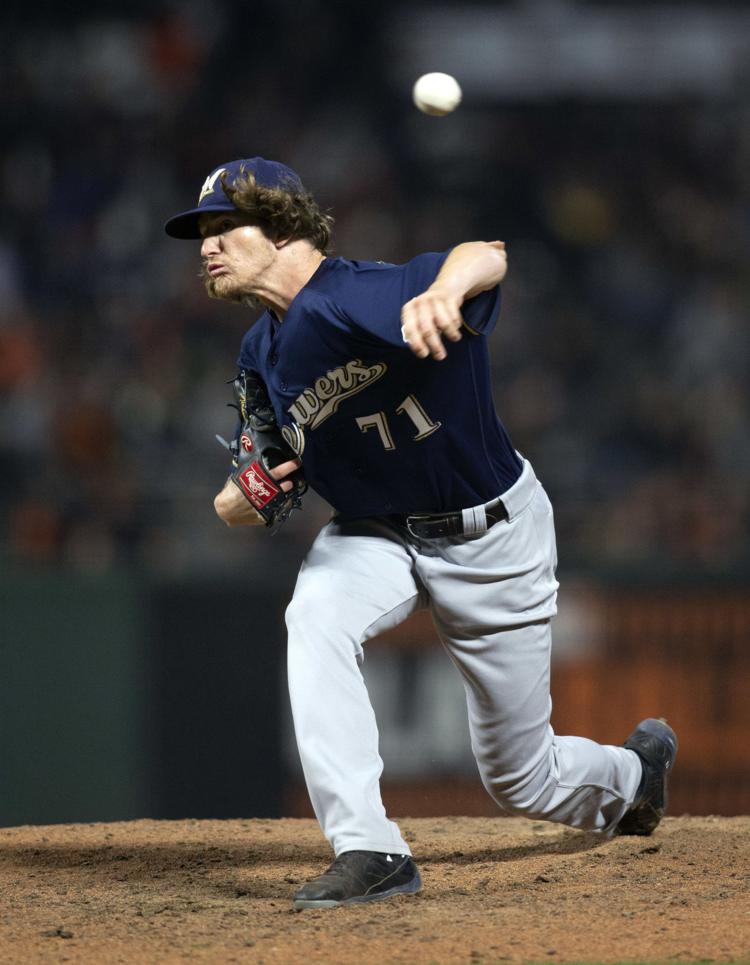 Milwaukee Brewers reliever Josh Hader apologized after offensive tweets he sent when he was a teenager came to light on July 17. The next day, Major League Baseball said the 24-year-old Hader will be required to go through sensitivity training and participate in diversity and inclusion initiatives.
Hader also met with Billy Bean, MLB's vice president for social responsibility and inclusion.
Hometown fans gave him a standing ovation at his first home outing last week, but Hader took the mound in San Francisco on Thursday night to boos.
After the game, Hader continued to express regret for his actions and his desire to move forward as a teammate, but he also offered a familiar excuse — pointing to the incident as a youthful mistake.
"I can't control what they're going to say to me," Hader told reporters. "I've made mistakes in my earlier years. I can't let my mistakes distract me from my job going now."
— By ERRIN HAINES WHACK, AP National Writer