ST. LOUIS — Presidential candidate and U.S. Sen. Kirsten Gillibrand trumpeted her support of abortion access and reproductive choice for women during a town hall Sunday in Delmar Hall. The event was attended by hundreds of people, days before severe abortion restrictions are set to take effect in Missouri.
"We need a next president who is unabashedly pro-choice," Gillibrand told the crowd. "Someone who is going to see women's reproductive freedom as the basic civil rights and human rights that they are. They should be our decisions to be made, no matter what."
Gillibrand is vying for the Democratic presidential nomination against 22 other candidates, and women's reproductive rights is one of her main political platforms. During the town hall, Gillibrand reiterated her promise that if she were president, she would only appoint judges and Supreme Court justices who accept the Roe v. Wade court decision as "settled precedent."
The New York senator came to St. Louis 10 days before a new Missouri law goes into effect, banning most abortions after eight weeks of pregnancy. In May, Gov. Mike Parson signed the bill, which makes no exceptions for abortions in cases of rape or incest. Public defenders say the measure could result in women being charged with felonies for terminating a pregnancy.
"They're totally not giving women choices about their lives and families," said Jane Bornstein, a former Planned Parenthood board member in Texas who attended the St. Louis town hall. "It makes me think of 'The Handmaid's Tale.'"
A long line of people waited in the afternoon heat on Sunday to enter the town hall, many of them sporting bright pink Planned Parenthood T-shirts. Several protesters stood alongside the line of town hall attendees holding large posters with graphic depictions of aborted fetuses.
"It's discouraging that we'd have a presidential candidate promoting something like abortion," said John Ryan, a longtime anti-abortion advocate, pointing at his poster. "But it's an opportunity to confront people who support abortion with the reality of it. They don't see it anywhere else. The media doesn't show it. The reality is, this is what abortion is."
"I'm totally against abortion," Peggy Dresden said. "It's not women's rights, it's not health care, it's baby murder."
Several town hall attendees told a reporter that they weren't yet sure which presidential candidate they'd be supporting, but they wanted to hear what Gillibrand had to say.
"Gillibrand is one of my top three candidates," said Antoine Givens, who identified himself as a "political junkie." "Personally, as a man, there's no reason I shouldn't be using my male privilege to support reproductive rights."
St. Louis Treasurer Tishaura Jones, a former state representative, shared the stage with Gillibrand, introducing the senator and asking her several questions about her political platform before opening the floor for questions from the public.
"This is about control of women's bodies," Jones said to the audience. "It's about controlling sexuality. Owning women. From bans to defunding sex education, it's about one thing — controlling us."
Other prominent local voices, including St. Louis Alderman Megan Ellyia Green, and Dr. Colleen McNicholas, Planned Parenthood's regional chief medical officer, attended and asked the senator questions.
"Just imagine for a moment how great it would be to have a working mom in the White House as opposed to a misogynist," Gillibrand said to cheers. "We need a woman at the head of the table."
After the town hall, Cynthia Marich, a volunteer clinic escort for Planned Parenthood, said she was impressed by Gillibrand's eloquence.
"I'm terrified by the attack on women," said Marich, who brought her 4-year-old son to the town hall. "My husband has more rights than I do in Missouri."
U.S. Sen. Kirsten Gillibrand, D-N.Y., and presidential candidate holds town hall on reproductive rights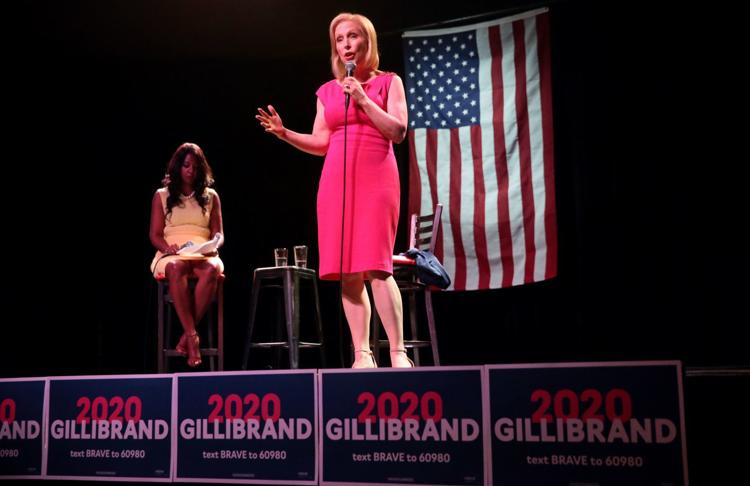 U.S. Sen. Kirsten Gillibrand, D-N.Y., and presidential candidate holds town hall on reproductive rights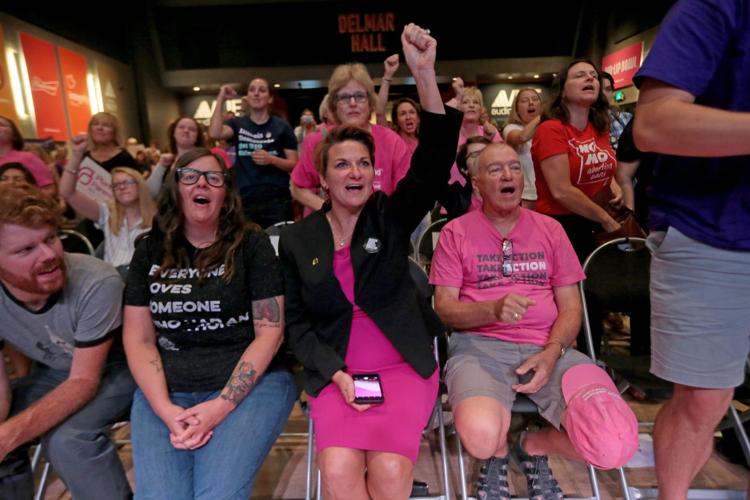 U.S. Sen. Kirsten Gillibrand, D-N.Y., and presidential candidate holds town hall on reproductive rights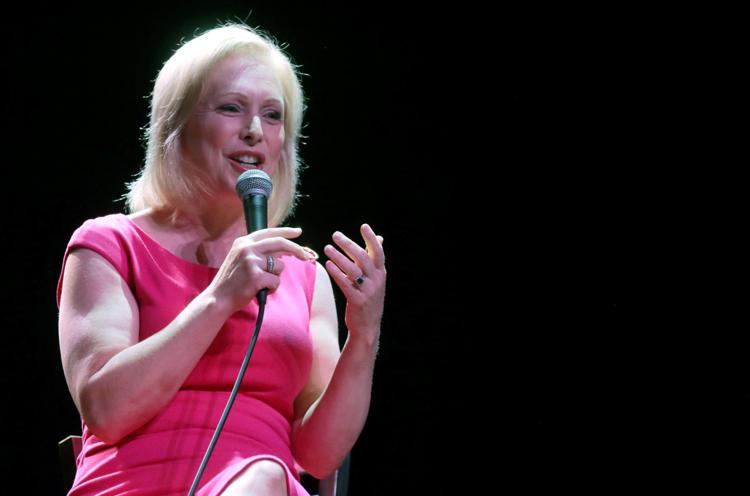 U.S. Sen. Kirsten Gillibrand, D-N.Y., and presidential candidate holds town hall on reproductive rights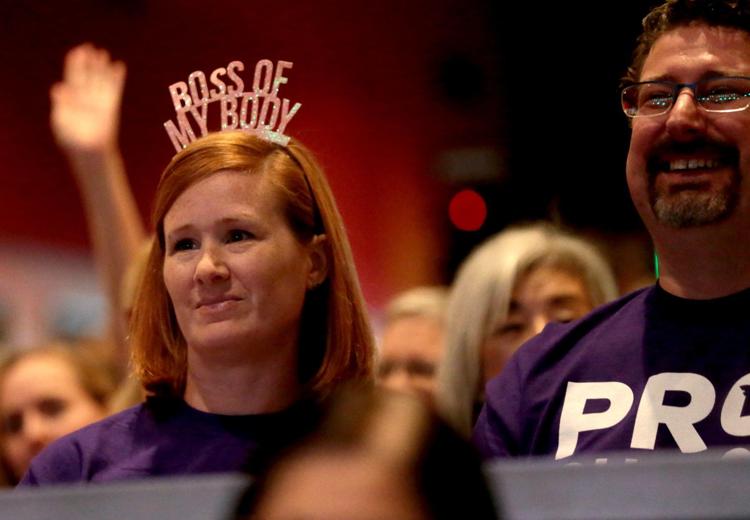 U.S. Sen. Kirsten Gillibrand, D-N.Y., and presidential candidate holds town hall on reproductive rights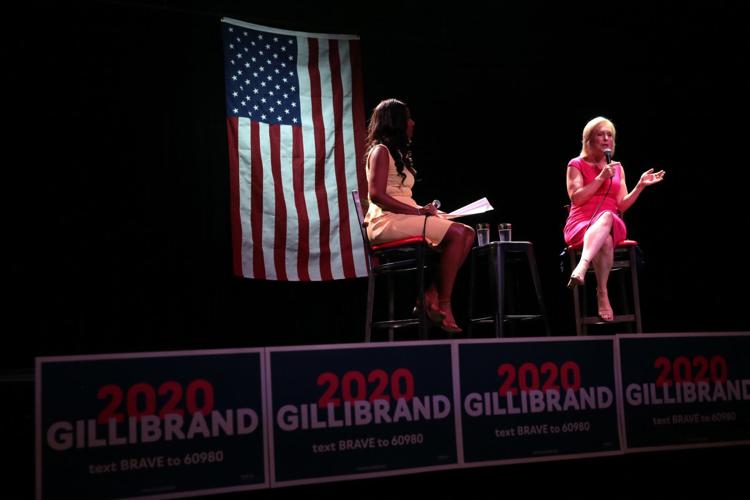 U.S. Sen. Kirsten Gillibrand, D-N.Y., and presidential candidate holds town hall on reproductive rights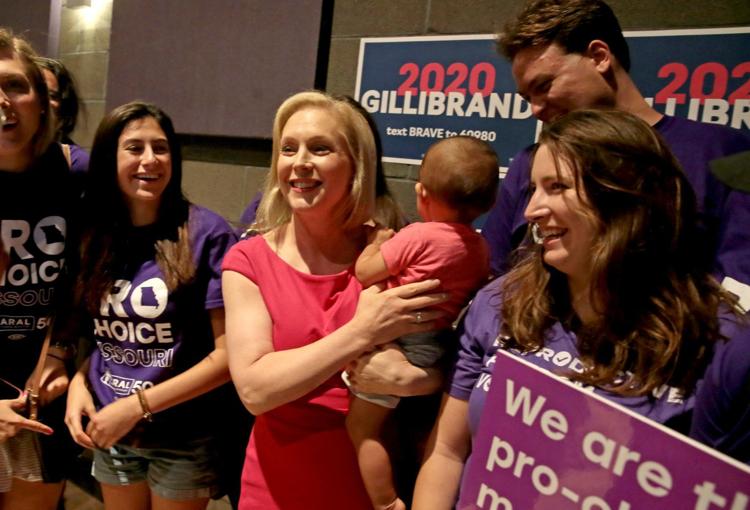 U.S. Sen. Kirsten Gillibrand, D-N.Y., and presidential candidate holds town hall on reproductive rights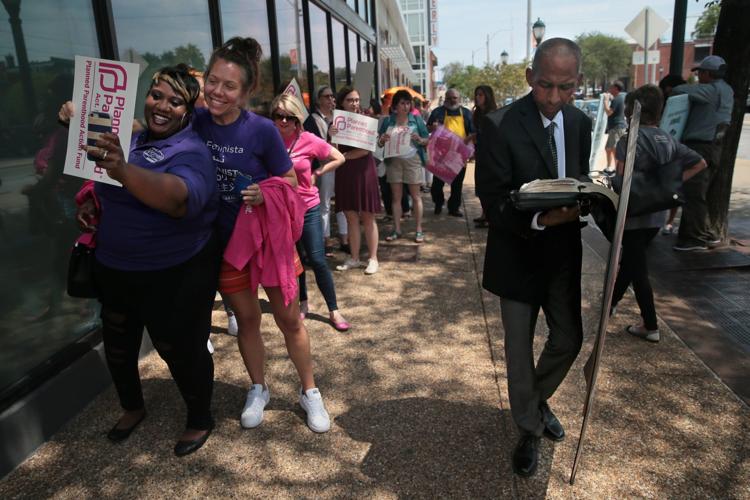 U.S. Sen. Kirsten Gillibrand, D-N.Y., and presidential candidate holds town hall on reproductive rights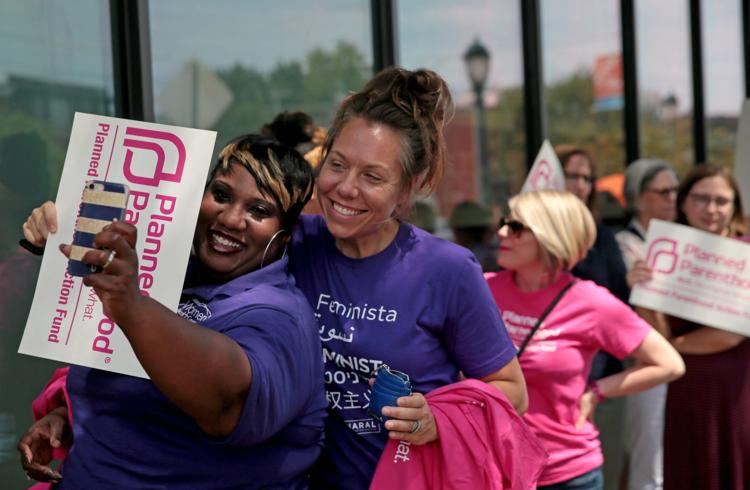 U.S. Sen. Kirsten Gillibrand, D-N.Y., and presidential candidate holds town hall on reproductive rights
NO headline in galleries