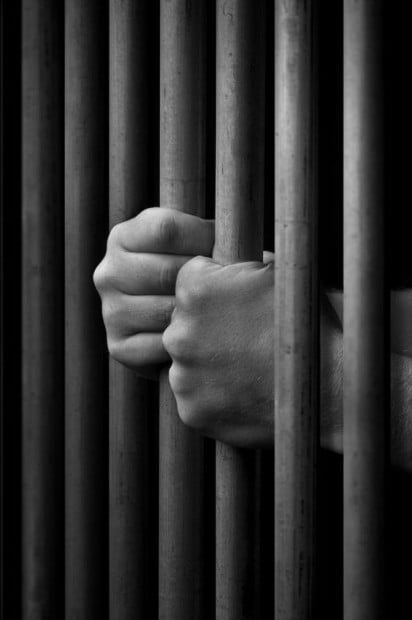 WASHINGTON • It is cruel and unusual punishment to send a young murderer to "die in prison" if a judge has not weighed whether he deserved a shorter prison term because of his youth and the nature of his crime, the U.S. Supreme Court ruled Monday.
The 5-4 decision struck down laws in 28 states — including Missouri — that mandate life terms for juvenile murderers with no hope for parole.
Missouri justice officials said Monday it will take some time to determine how the ruling will affect the state.
It's also unclear whether the ruling will affect the 84 cases in Missouri in which a person is currently serving life without parole for an offense committed as a juvenile, according to the state Department of Corrections. Of those cases, 46 of the offenders were age 17 at the time of the crime, 25 were age 16, 11 were age 15, and two were age 14.
The state attorney general's office said Monday that it was still reviewing the Supreme Court decision.
St. Louis Circuit Attorney Jennifer Joyce said Missouri's statutes would certainly have to be rewritten. She noted that the ruling did not prohibit life sentences for juveniles, only statutes that make them mandatory. In Missouri, if a juvenile who is certified as an adult is convicted of first-degree murder, the only option is life without parole.
One recent case involved Ledale Nathan Jr., who was 16 when he and an accomplice stormed into home in the LaSalle Park neighborhood of St. Louis, burglarized it and shot at the family members inside, wounding two and killing one. Nathan was charged with first-degree murder after a judge ruled he could not be rehabilitated under state juvenile codes. He was convicted by a jury and sentenced by a judge last year.
Another case — that of Antonio Andrews, of St. Louis, who was 15 in 2007 when he killed police officer Norvelle Brown — ended up before the state Supreme Court. Andrews' attorney argued that a mandatory life sentence amounted to cruel and unusual punishment because the judges and juries cannot hear a defendant's age, maturity and other factors before deciding a sentence. The court rejected the argument.
Joyce, the St. Louis prosecutor, said she was still digesting the Supreme Court's ruling.
"It does give you pause when you see a juvenile sentenced to life without parole," she said. "But it also gives you pause when you see the horrible crimes that can be committed by juveniles."
The justices ruled in the cases of two 14-year-old boys, one from Alabama and one from Arkansas, who were given life terms for their roles in a homicide. But the decision applies to all those under 18 who are sentenced under mandatory laws.
The ruling could lead to new sentencing or parole hearings for more than 2,000 prisoners around the country who committed homicides when they were young and were given life terms under mandatory laws. Monday's decision does not free any prisoner, and it does not forbid judges in the future from imposing life terms on young murderers.
Speaking for the court, Justice Elena Kagan said the decisions of the past decade have established the principle, or restored it, that "children are different" when it comes to criminal punishments.
In the case of young persons who take part in a homicide, "a judge or jury must have the opportunity to consider mitigating circumstances before imposing the harshest possible penalty," said Kagan. "We therefore hold that mandatory life without parole for those under age 18 at the time of their crimes violates the Eighth Amendment's prohibition on 'cruel and unusual punishments.'"
Justices Anthony M. Kennedy, Ruth Bader Ginsburg, Stephen G. Breyer and Sonia Sotomayor agreed.
Dissenting, the court's four conservatives said that nothing in the Constitution forbade laws requiring mandatory life in prison without parole for juveniles. Chief Justice John Roberts was joined in the main dissent by Justices Antonin Scalia, Clarence Thomas and Samuel Alito. Alito also wrote separately.
In 2010, the justices said life terms with no parole are unconstitutional for juveniles who commit crimes short of murder.
Jennifer Mann of the Post-Dispatch contributed to this report.
---
EDITOR'S NOTE: An earlier version of this story incorrectly stated what changes would need to be made in Missouri to comply with the U.S. Supreme Court decision. This version has been updated.