Your daily 6: 'American Taliban' being freed, Trump talks tough to Iran and Columbine survivor found dead
Of course, it's all about "Game of Thrones" today along with higher prices for pork-lovers. 
And the winner of the 'Game of Thrones' is...
Winter has come and winter has gone, the last of the heads have been lopped off and the last of the dragon fire has been spit as "Game of Thrones" aired its 73rd and final episode Sunday night.
While the results of the game were a split decision as they were in most other episodes in the show's eight seasons — the finale brought some clear winners, at least one clear loser, and a major upset. 
(MAJOR SPOILERS AHEAD.)
Brandon Stark, who until recently appeared happy to remain a mystic philosopher forever, instead becomes philosopher-king, Bran the Broken. 
Yet he doesn't get to sit on the Iron Throne (a dragon melted that) or rule the Seven Kingdoms (his sister Sansa broke one off to become queen of an independent North.)
And Daenerys Targaryen became the last of the show's many, many major character deaths, given a Shakespearean send-off by Jon Snow, who watched her burn thousands of innocents and believed she had become a mad tyrant.  
"You are my queen, now and always," Jon says to Daenerys as he shoves a dagger into her, giving her what may have been the shortest reign of any monarch in Westeros.
The show was very much a split decision for critics and the public too. The finale had a 57 percent fresh score among reviewers on Rotten Tomatoes.
And while thousands of viewers aired their gripes on social media as they did all season, plenty of others thought it was a fitting end.
Regardless of how they felt about it, they watched. When ratings are released on the show Monday, it will almost certainly be the most-viewed episode in "Game of Thrones" history, which would make it the most viewed episode of any kind in HBO history.
And fans made memes — one, substituting new text for Brienne of Tarth's completed history of Jaime Lannister, was an early front-runner for favorite from the finale.
Dany and her ashes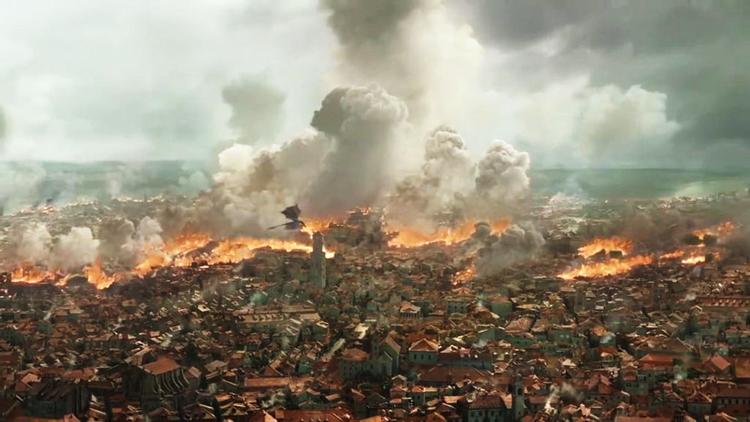 Iron Throne has been won; what now?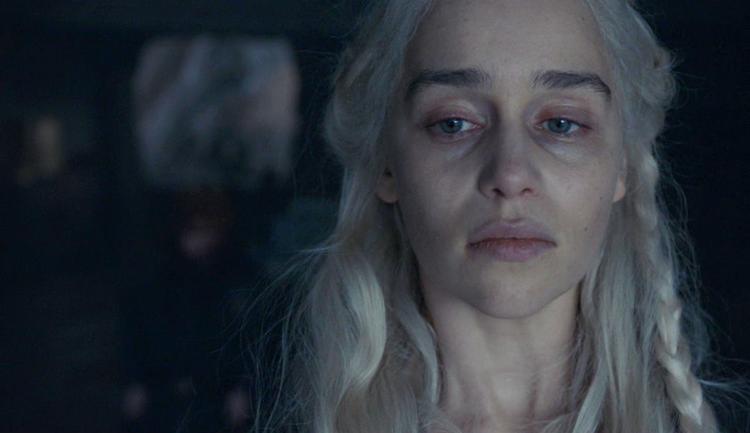 Arya is the real hero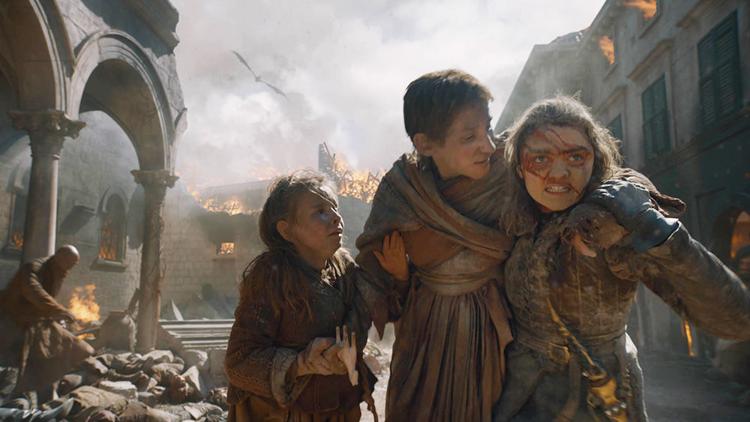 What will become of the last of the Targaryens?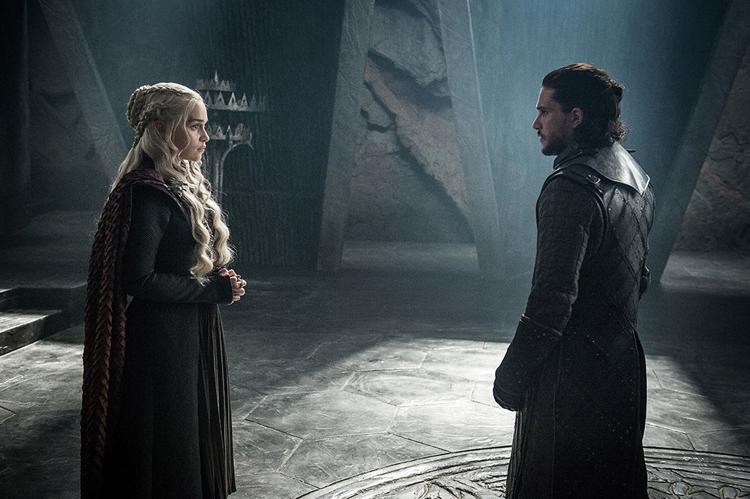 Winterfell and the North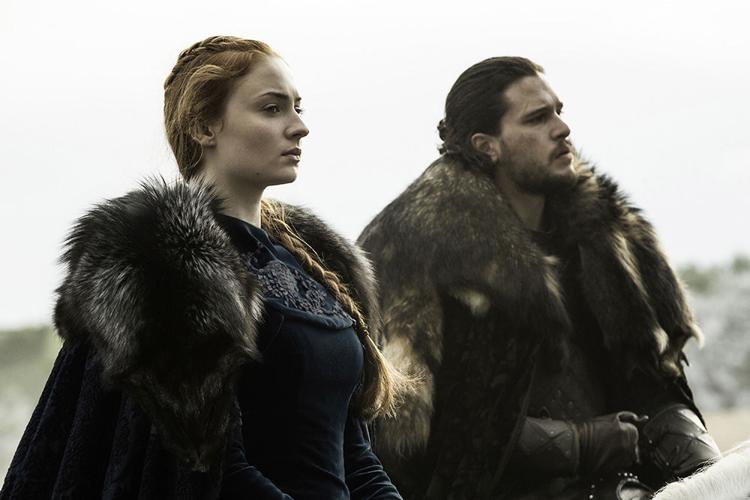 Aegon Targaryen's legacy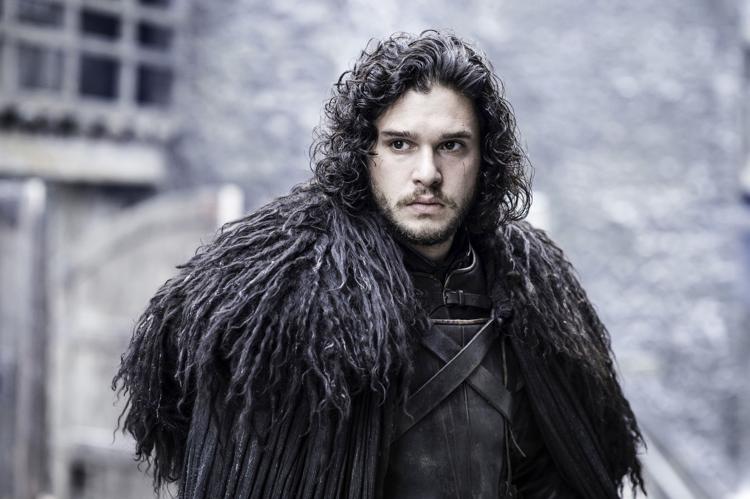 Dany's vision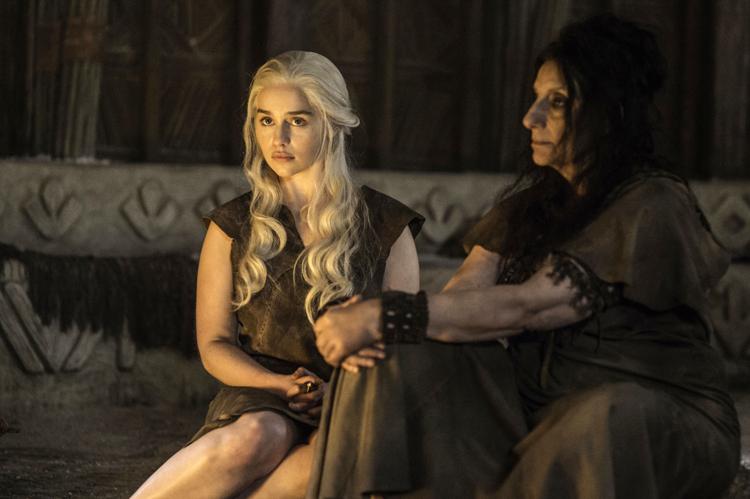 Tryion's role in the aftermath of "The Bells"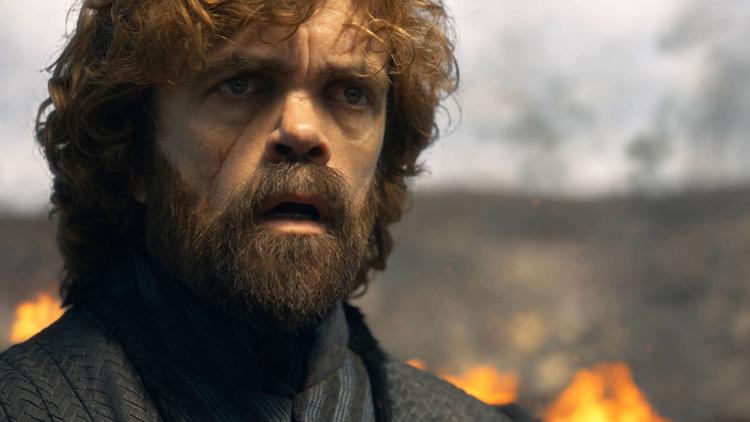 Arya and Gendry, take two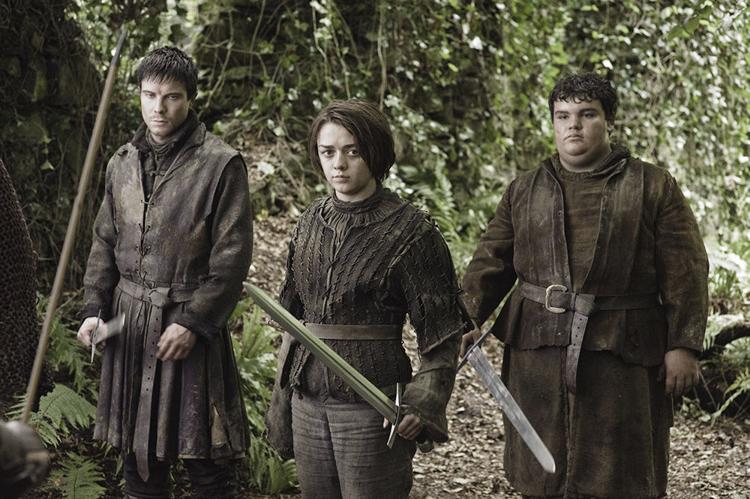 Tormund and Brienne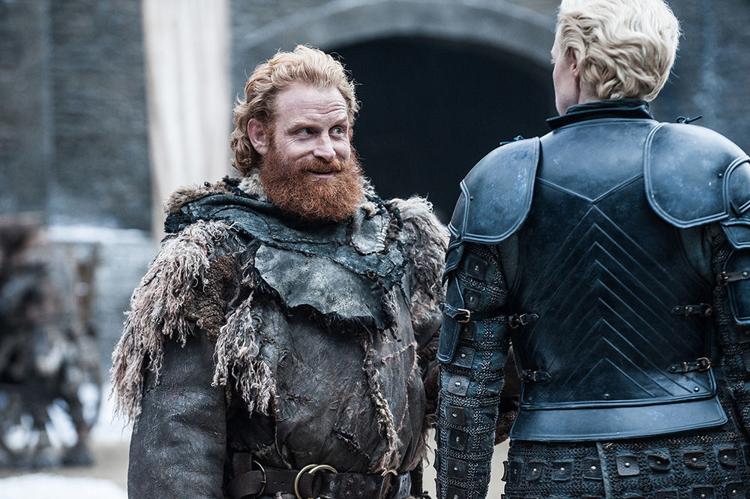 Bronn to collect on High Garden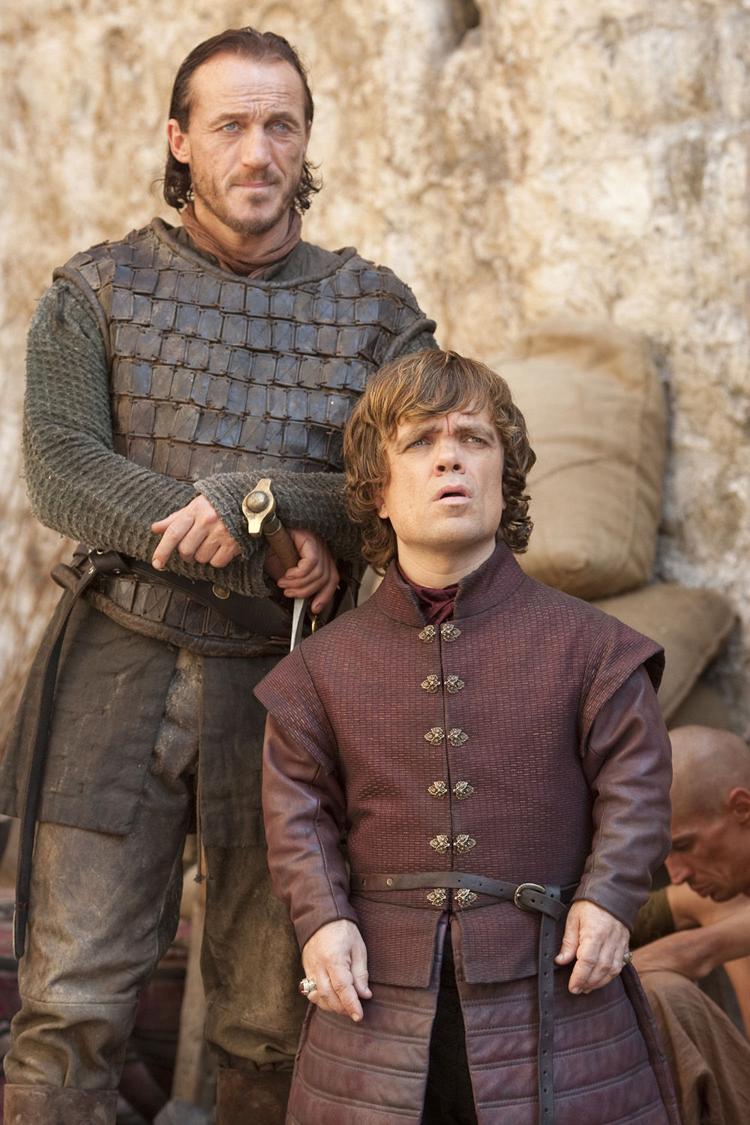 We were never guaranteed a happy ending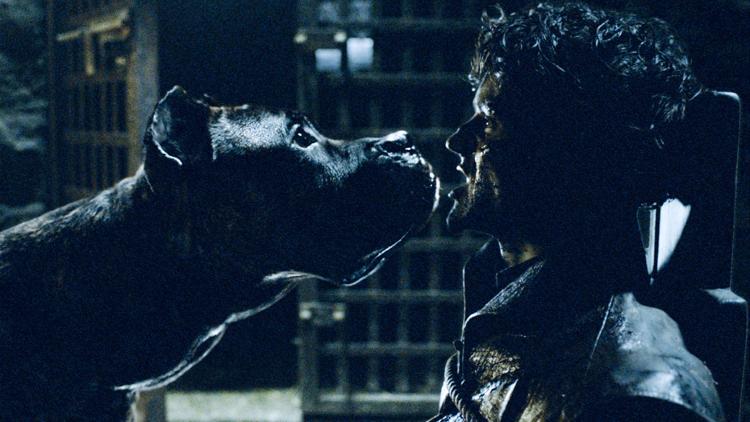 Likelihood of an epilogue?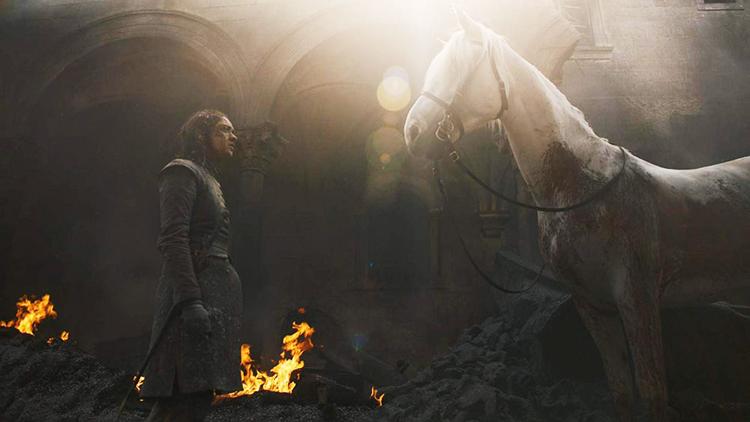 'American Talilban' being released from prison early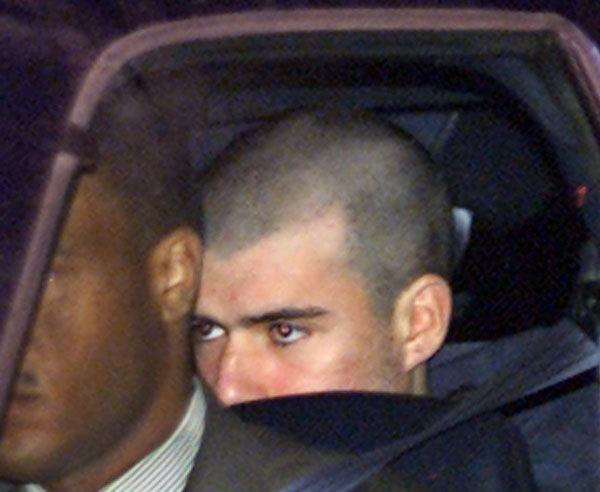 John Walker Lindh's eyes, dark and wild, were ubiquitous across magazine covers and cable news channels, alongside militants in Afghanistan, after he was captured in November 2001. He was a long-haired guerrilla with a California address — a traitor to some, a misguided kid sucked into Islamic jihad to others.
Dubbed the "American Taliban," Lindh was sentenced to 20 years in prison after pleading guilty to supporting militants who harbored al-Qaeda as it planned the attacks of Sept. 11, 2001. But in a surprise move, Lindh will be released from federal prison on Thursday, three years early.
Lindh and other incarcerated American supporters of the Islamic State present a quandary with growing urgency: Is the United States prepared to try to rehabilitate extremists and foreign fighters, and welcome them back into society?
"There is very close to nothing in terms of de-radicalizing programs at the federal level," said Bennett Clifford, a research fellow at George Washington University's Program on Extremism. "The current model is hoping long prison sentences of material support of terrorism will be a deterrent."
The Federal Bureau of Prisons is stymied by budget constraints, a sprawling corrections bureaucracy, and a top-down approach that focuses on traditional rehabilitation, such as turning away prisoners from gang activity or drugs, Clifford told The Washington Post.
President Trump is opposed to Lindh's early release, Sen. Richard Shelby, R-Ala., told The Washington Post in April. 
Lindh, who grew up in Maryland and California, was 20 years old when he joined a Taliban unit in Afghanistan in 2001. He was later captured, returned to the United States, and eventually struck a plea deal with federal prosecutors that spared him a life sentence in the case.
About 500 federal prisoners been sentenced for terror-related crimes, and about a fifth will be released within five years — 62 of them are U.S. citizens, researcher Kevin D. Lowry wrote in the Journal for Deradicalization in 2018.
With Lindh's release, and inmates with Islamic State ties nearing the end of their sentences, there may be a new focus on culling extremist beliefs before prisoners head back into civil society. But time is nearly up for many. "The offenders about to be released would receive resources at the end of their sentence," Clifford said.
Federal officials have signaled interest in expanding recidivism-prevention and reintegration efforts, although it amounted to one paragraph in the White House's 2018 counterterrorism strategy and focused on radicalization in prison.
There are some breakthroughs. U.S. District Court of Minnesota, which has had an influx of Islamic terrorism suspects, has pioneered efforts to focus deradicalization from extremist beliefs that includes civic education, family involvement and mental health counseling for inmates, Lowry wrote.
Memorial to Florida school shooting victims set ablaze for 'healing'
A wooden temple built as a memorial to the 17 victims of a Florida high school mass shooting was set ablaze Sunday in a symbolic gesture of healing.
The "Temple of Time" public art installation was set afire at a ceremony hosted by the cities of Parkland and Coral Springs, where Marjory Stoneman Douglas High School students live.
The families of several Parkland victims attended the ritual burning of the 35-foot (10-meter) tall temple. Described as "therapeutic" by some, the ceremonial fire was supposed to symbolize the release of pain still left inside.
Firefighters surrounded the structure as 17 people lit it up the center of the temple with torches. It took a few minutes for the fire to spread to the roof, suddenly engulfing the temple's needle with giant flames as black smoke billowed up into the sky.
The timing was impeccable. The lacelike designs allowed the flames to spread evenly across the wooden structure, making it glow orange for a few minutes as the sky darkened. The temple did not burn to the ground as predicted.
Friends and loved ones had been leaving notes, photos and mementos inside the temple to honor the victims of the mass shooting since it was built in February.
"It's kind of sad today because this temple has meant so much to so many," said Parkland Mayor Christine Hunschofsky. "The beauty of the temple is not the beautiful structure. It's the people who were brought together, the messages, the love, the hope that was shared, and the resilience that has been shown by this community."
San Francisco-area artist David Best created the 1,600-square-foot (150-square-meter) Asian design with a spire roof. Most construction materials and other expenses were paid by former New York Mayor Michael Bloomberg's foundation.
A lone gunman's attack killed 17 students and staffers and injured 17 others on Feb. 14, 2018.
Trump warns Iran not to threaten US or face 'end'
President Donald Trump warned Iran early on Monday not to threaten the United States again or it'll face its "official end," shortly after a rocket landed near the U.S. Embassy in Baghdad overnight.
Iran's foreign minister quickly responded in kind on Twitter with his own message: #NeverThreatenAnIranian.
Trump's tweet comes after he seemingly sought to soften his tone on Iran following days of heightened tension sparked by his administration's sudden deployment of bombers and an aircraft carrier to the Persian Gulf over still-unspecified threats.
In the time since, officials in the United Arab Emirates allege four oil tankers sustained damage in a sabotage attack. Yemeni rebels allied with Iran launched a drone attack on an oil pipeline in Saudi Arabia. U.S. diplomats relayed a warning that commercial airlines could be misidentified by Iran and attacked, something dismissed by Tehran.
All these tensions are the culmination of Trump's decision a year ago to pull America out of Tehran's nuclear deal with world powers. And while both Washington and Tehran say they don't seek war, many worry any miscalculation at this fraught moment could spiral out of control.
The tweet from Trump early on Monday came just hours after a Katyusha rocket fell in Baghdad's heavily fortified Green Zone near the statue of the Unknown Soldier, less than a mile from the U.S. Embassy, causing no injuries. Iraqi military spokesman Brig. Gen. Yahya Rasoul told The Associated Press that the rocket was believed to have been fired from east Baghdad. The area is home to Iran-backed Shiite militias.
"If Iran wants to fight, that will be the official end of Iran," Trump tweeted. "Never threaten the United States again!"
Trump did not elaborate, nor did the White House.
Iranian Foreign Minister Mohammad Javad Zarif posted his own message Monday on Twitter, saying Trump had been "goaded" into "genocidal taunts." Zarif namechecked both Alexander the Great and Genghis Khan as two historical leaders that Persia outlasted.
"Iranians have stood tall for a millennia while aggressors all gone," he wrote. He ended his tweet with: "Try respect - it works!"
Trump campaigned on pulling the U.S. from the 2015 nuclear accord, which saw Iran agree to limit its enrichment of uranium in exchange for the lifting of economic sanctions. Since the withdrawal, the U.S. has re-imposed previous sanctions and come up with new ones, as well as warned nations around the world they would be subject to sanctions as well if they import Iranian oil.
Pork lovers paying for China's pig disease outbreak
Hong Kong retiree Lee Wai-man loves pork fresh from the market but eats a lot less now that the price has jumped as China struggles with a deadly swine disease that has sent shockwaves through global meat markets.
China produces and consumes two-thirds of the world's pork, but output is plunging as Beijing destroys herds and blocks shipments to stop African swine fever. Importers are filling the gap by buying pork as far away as Europe, boosting prices by up to 40% and causing shortages in other markets.
"I'm a fresh-pork lover, but it's too expensive," Lee, 87, said as she shopped at a Hong Kong market.
African swine fever doesn't harm humans but is fatal and spreads quickly among pigs. It was first reported in August in China's northeast. Since then, 1 million pigs have died and the disease has spread to 31 of China's 34 provinces, according to the U.N. Food and Agriculture Organization.
The outbreak's scale is unprecedented, said Dirk Pfeiffer, a veterinary epidemiologist at the City University of Hong Kong.
"This is probably the most complex animal disease we have ever had to deal with," Pfeiffer said.
China's shortfall is likely to be so severe it will match Europe's annual pork output and exceed U.S. production by 30%, industry researchers say.
"Everyone wants to import as much pork as possible," said industry analyst Angela Zhang of IQC Insights. She said the trend is likely to accelerate as Chinese production falls.
That's a boost for farmers in Germany, Spain and other countries with healthy pigs but hard on families in Southeast Asia and other poor markets that rely on pork for protein.
This year's Chinese pork output might fall by up to 35%, according to Rabobank, a Dutch bank.
Global supplies will be "redirected to China," the bank's researchers said in an April report. It said the "unprecedented shift" in trade will likely cause shortages in other markets.
Grocery shoppers in Germany, Japan and other high-income markets grumble at paying more for kielbasa or tonkatsu, but short supplies are a serious concern in places such as Cambodia where pork is the only meat many families can afford.
Cambodia's live hog price jumped 37% in the past six months, according to Srun Pov, president of the Cambodia Livestock Raiser Association. He said the country is buying about 30% of its daily needs of 500-600 tons from Thailand.
"Pork is important to us," said Chhe Pich as a butcher weighed her purchase in the Cambodian capital, Phnom Penh. "Even though the current price is a bit high, I have to buy it to serve my family."
The U.S. Department of Agriculture expects China's pork imports to soar 41% this year over 2018 to 2.2 million tons. There's no immediate end in sight as "evidence mounts that China will be unable to eradicate ASF in the near-term," it said in a recent report.
Columbine survivor who battled addiction found dead
 Austin Eubanks, one of the survivors of the 1999 Columbine shooting in Colorado, was found dead at his home early Saturday, according to Routt County, Colorado, Coroner Robert Ryg.
Eubanks was found dead during a welfare check after he didn't answer his phone, Ryg said. Eubanks was 37.
No foul play is suspected, and an autopsy is scheduled for Monday, Ryg said.
Eubanks struggled with opioid addiction after the shooting and later became a public speaker discussing the issues of substance abuse in the country, according to his website.
From his Twitter account, it appears he last spoke at the 2019 Connecticut Opioid and Prescription Drug Prevention Conference on May 2.
Eubanks "lost the battle with the very disease he fought so hard to help others face," his family said in a statement, according to CNN affiliate KMGH. "Helping to build a community of support is what meant the most to Austin, and we plan to continue his work."
Eubanks was 17 at the time of the Columbine shooting. He was in the library with his friends, trying to decide whether they were going to go fishing or play golf after school, when they heard the sound of gunshots.
"A teacher ran through the same doors that we just entered into the library, yelling at everybody to get under the tables, that somebody had a gun, and I remember just being in shock," Eubanks told CNN last year.
Eubanks, his best friend and a couple of other students hid under the same table. About 10 minutes later, the shooters entered the library and methodically fired under each table, Eubanks said. He was shot in the hand and knee. His best friend was killed instantly.
"Obviously, after that, my life took a pretty big detour," Eubanks said.
"As a result of my injuries, I was pretty significantly medicated about 45 minutes after being shot. I remember immediately being drawn to that feeling, because it took the emotion away," he said of the pain medication.
Within a matter of weeks, he said, he developed an opioid addiction.
Eubanks continued to struggle with addiction in his 20s, he said. Then, after multiple attempts at residential treatment, he found long-term recovery and decided to devote his time to speaking out about addiction recovery.