Also in the news on Thursday morning: evacations ordered ahead of possible hurricane and new holding center opens for migrant children. 
Drivers grab for cash as armored car spills bills on interstate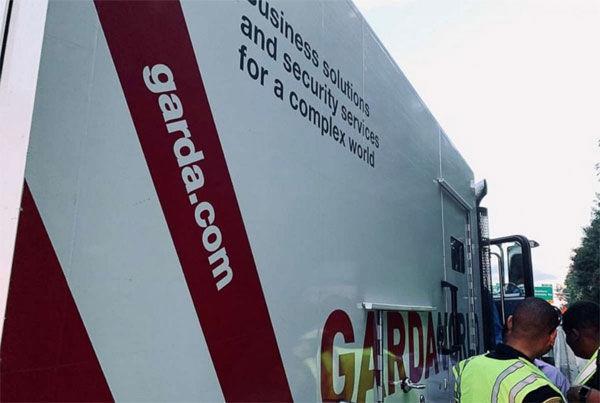 Dozens of drivers grabbed as much cash as they could when the doors of an armored truck swung open on a Georgia interstate.
The truck's doors flew open Tuesday evening on Interstate 285 in suburban Atlanta, spilling about $175,000 onto the highway, Dunwoody Police Sgt. Robert Parsons told WSB-TV. 
But drivers can't keep their hauls, Parsons made clear.
"Those people who do not return the money, we have video, we have tag numbers. We have footage of people on the intersate," he told the TV station. "Don't make us come looking for you, because if we do that, you probably will be charged."
The video does show license plates for cars lining the highway. Even a semitrailer hauling timber is pulled over to the side of the road in some video shot by witnesses.
"Those people who do not return the money, we have video, we have tag numbers. We have footage of people on the interstate," Parsons told WSB. "What we're asking the public to do is bring the money back. Don't make us come looking for you, because if we do that, you probably will be charged."
Indeed the video does show license plates for most of the cars lining the highway.
The armored truck whose doors opened is owned by GardaWorld, a large private security company.
At least one person found and returned the cash, earning Twitter praise from the city of Dunwoody.
Evacuations ordered as hurricane could hit US this weekend
A potential tropical storm brewing in the Gulf of Mexico presents twin troubles for coastal Louisiana and Mississippi — the possibility that the flooded Mississippi River will be lapping at the tops of levees this weekend, and a danger of flash floods like the one that unexpectedly walloped New Orleans on Wednesday.
The Gulf of Mexico disturbance that dumped as much as 8 inches (20 centimeters) of rain just three hours in parts of metro New Orleans was forecast to strengthen into a tropical depression Thursday, then a tropical storm called Barry Thursday night, and, possibly, a weak hurricane by Friday.
The biggest danger in the days to come is not destructive winds, but ceaseless rain, the National Hurricane Center warned: "The slow movement of this system will result in a long duration heavy rainfall threat along the central Gulf Coast and inland through the lower Mississippi Valley through the weekend and potentially into next week."
Forecasters said Louisiana could see up to 12 inches (30 centimeters) of rain by Monday, with isolated areas receiving as much as 18 inches (46 centimeters). And the storm's surge at the mouth of the Mississippi could also mean a river that's been running high for months will rise even higher.
Southeastern Texas also was at risk of torrential rains.
New Orleans got an early taste Wednesday of what may be in store. News outlets said a tornado may have been responsible for wind damage to one home, while floodwaters invaded some downtown hotels and businesses as streets became small rivers that accommodated kayakers. The floods paralyzed rush-hour traffic and stalled cars around the city.
It all happened fast.
"I must have got to work about a quarter to 7," said Donald Smith, who saw his restaurant on Basin Street flood for the third time this year. "By 7:15, water was everywhere."
It brought memories of a 2017 flash flood that exposed major problems — and led to major personnel changes — at the Sewerage and Water Board, which oversees street drainage. City officials said the pumping system that drains streets was at full capacity. But the immense amount of rain in three hours would overwhelm any system, said Sewerage and Water Board director Ghassan Korban.
The Mississippi is already running so high that officials in Plaquemines Parish at Louisiana's southeastern tip ordered evacuations of some areas to begin Thursday. A voluntary evacuation was called on Grand Isle, the vulnerable barrier island community south of New Orleans. Gov. John Bel Edwards declared a statewide emergency in light of the gathering storm.
A spokesman for the Army Corps of Engineers in New Orleans said the agency was not expecting widespread overtopping of the levees, but there are concerns for areas south of the city. The weather service expects the river to rise to 20 feet (6 meters) by Saturday morning at a key gauge in the New Orleans area, which is protected by levees 20 to 25 feet (6 to 7.6 meters) high.
Woman in romper ordered to cover herself before boarding flight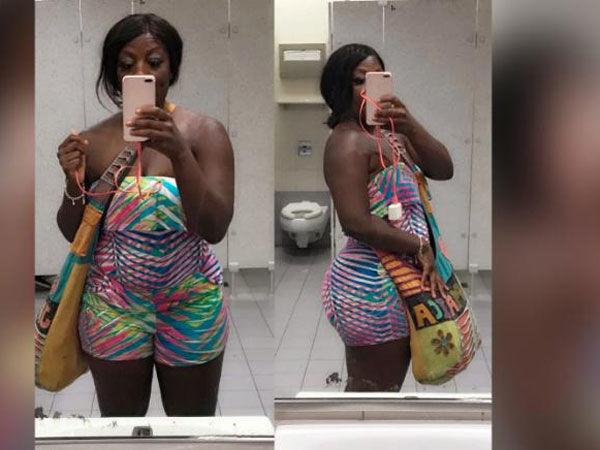 A woman wearing a strapless romper to fly home from her trip to Jamaica was ordered to cover up if she wanted to board her American Airlines flight.
The airline has apologized to Latisha "Tisha" Rowe for its actions before her June 30 flight from Kingston, Jamaica, to Miami, said Rowe's lawyer, Geoffrey Berg.
Rowe was about to board her plane when an airline employee asked her and her son to step off the plane to talk, Berg told CNN. She was told she would not be allowed to fly unless she covered herself. The romper exposed her thighs and arms.
Rowe took to Twitter to share a photo of the outfit she was wearing. Her lawyer said the employee gave Rowe a blanket to wrap around herself.
She added in a separate tweet that her shorts covered everything "but apparently was too distracting to enter the plane." She also said that black women's bodies are over sexualized.
American Airlines spokesperson Shannon Gilson said the company is investigating.
"We were concerned about Dr. Rowe's comments, and reached out to her and our team at the Kingston airport to gather more information about what occurred. We apologize to Dr. Rowe and her son for their experience, and have fully refunded their travel. We are proud to serve customers of all backgrounds and are committed to providing a positive, safe travel experience for everyone who flies with us," Gilson said in a statement.
Rowe, a Houston family medicine doctor, said her 8-year-old son "was devastated" by the incident and took the blanket once they were seated and covered his face,Berg said. He was in tears when she checked on him, Berg said.
Berg said American Airlines "has been provided the opportunity to do the right thing," and that includes taking steps to "make sure that people aren't treated this way, in particular women of color." He said Rowe is contemplating a lawsuit against the airline.
American Airlines ordered all of its employees to take anti-racism training after the NAACP issued a travel advisory in October 2017, warning African-American travelers the airline "could subject them disrespectful, discriminatory or unsafe conditions." That advisory has since been lifted. 
Flags honoring veterans graves set on fire in southern cemetery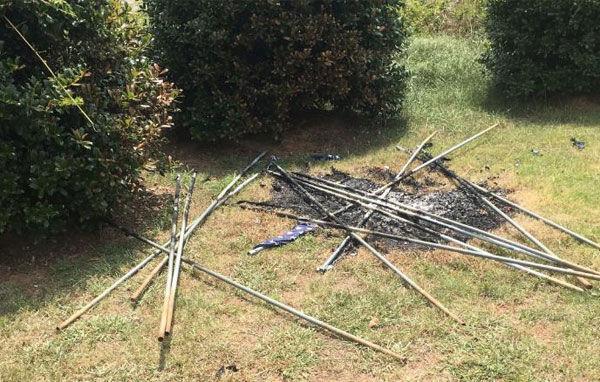 Twenty-one American flags were found burned at a cemetery in Anderson, South Carolina, according to the funeral home that runs it.
Owner Jess McDougald says his family has never seen anything like it in McDougald Funeral Home's 85 years of operation.
The funeral home has been run by the same family for three generations, since McDougald's grandfather started it, and he says they put out American flags during patriotic holidays.
"We've put flags out for as long as I can remember," McDougald said. "We've never had a problem."
The flags lined the road to the veterans section of the cemetery on the evening of July 3: about 30 of them, 4 feet by 6 feet in size, fixed to 8-foot poles.
But when cemetery staff arrived for work July 5, they found poles in a pile with the burnt remains of 21 flags.
McDougald says they called the Anderson County Sheriff's Office, which is investigating.
H
New holding center for migrant children opens
A former oilfield worker camp off a dirt road in rural Texas has become the U.S. government's newest holding center for detaining migrant children after they leave Border Patrol stations, where complaints of overcrowding and filthy conditions have sparked a worldwide outcry.
Inside the wire fence that encircles the site are soccer fields, a giant air-conditioned tent that serves as a dining hall, and trailers set up for use as classrooms and as places where children can call their families.
The long trailers once used to house workers in two-bedroom suites have been converted into 12-person dorms, with two pairs of bunk beds in each bedroom and the living room.
The Department of Health and Human Services said about 225 children are being held at the site in Carrizo Springs, with plans to expand to as many as 1,300, making it one of the biggest camps in the U.S. government system.
The government said the holding center will give it much-needed capacity to take in more children from the Border Patrol and prevent their detention in stations like the one in Clint, Texas, where lawyers last month reported some 250 youngsters were being held in cells with inadequate food, water and sanitation. Of the children held at Carrizo Springs, 21 had previously been detained at Clint, HHS spokesman Mark Weber said.
HHS said the Carrizo Springs location is a comfortable environment for children while they wait to be placed with family members or sponsors in the U.S.
But immigrant advocates and others liken such places to child prison camps and worry that the isolated location 110 miles from San Antonio, the nearest major city, will make it more difficult to find lawyers to help the teenagers with their immigration cases.
Advocates have complained that HHS' largest holding centers — a facility in Homestead, Florida, a converted Walmart in Brownsville, Texas, and a now-closed tent camp at Tornillo, Texas — have traumatized children through overcrowding and inadequate staffing.
"All of this is part of a morally bankrupt system," said Rep. Joaquin Castro, a San Antonio Democrat.
There's also the huge cost: an average of $775 per day for each child. HHS plans to pay the nonprofit Baptist Child and Family Services up to $300 million through January to run the Carrizo Springs site.
The government allowed The Associated Press to visit on Tuesday and distribute photos and video, though the AP could not show children's faces because of privacy restrictions.
Boys and girls are kept in separate buildings and follow separate schedules. They have decorated their rooms with drawings of superheroes and the flags of their home countries, including Guatemala and El Salvador. Many children smiled and greeted visitors as they walked by. Several girls knitted yarn hats and armbands.
A series of tents serves as the infirmary, with nurses on hand treating a few children for lice and flu-like symptoms.
Breakfast is at 7 a.m., followed by soccer, then six hours of classes in reading, writing, social studies, science and math.
Labor secretary defends handling of sex-trafficking case amid calls for him to quit
Trying to tamp down calls for his resignation, Labor Secretary Alex Acosta on Wednesday defended his handling of a sex trafficking case involving now-jailed financier Jeffrey Epstein, insisting he got the toughest deal he could at the time.
In a nearly hourlong news conference, Acosta retraced the steps that federal prosecutors took in the case when he was U.S. attorney for the Southern District of Florida a decade ago, insisting that "in our heart we were trying to do the right thing for these victims." He said prosecutors were working to avoid a more lenient arrangement that would have allowed Epstein to "walk free."
"We believe that we proceeded appropriately," he said. Critics say Epstein's penalty was egregiously light.
The episode reignited this week when federal prosecutors in New York brought a new round of child sex trafficking charges against the wealthy hedge fund manager. And on Wednesday, a new accuser stepped forward to say Epstein raped her in his New York mansion when she was 15.
Jennifer Araoz, now 32, told "Today" she never went to police because she feared retribution from the well-connected Epstein. She now has filed court papers seeking information from Epstein in preparation for suing him.
While the handling of the case arose during Acosta's confirmation hearings, it has come under fresh and intense scrutiny after the prosecutors in New York brought their charges on Monday, alleging Epstein abused dozens of underage girls in the early 2000s, paying them hundreds of dollars in cash for massages, then molesting them at his homes in Florida and New York. Epstein has pleaded not guilty to the charges; if convicted he could be imprisoned for the rest of his life.
Acosta's lawyerly presentation was an effort to push back against growing criticism of his work in a secret 2008 plea deal that let Epstein avoid federal prosecution on charges that he molested teenage girls. A West Palm Beach judge found this year that the deal had violated the Crime Victims' Rights Act because the victims were not informed or consulted.
He was also out to persuade President Donald Trump to keep him on the job as Democratic presidential candidates and party leaders called for his ouster.
Acosta insisted his office did the best it could under the circumstances a decade ago. He said state authorities had planned to go after Epstein with charges that would have resulted in no jail time until his office intervened and pressed for tougher consequences, a contention that is supported by the record. The alternative, he said, would have been for federal prosecutors to "roll the dice" and hope to win a conviction.
"We did what we did because we wanted to see Epstein go to jail," Acosta said. "He needed to go to jail."
 Epstein was given 13 months in a work-release program, which let him work out of the jail six days a week. Acosta said it was "entirely appropriate" to be outraged about that leniency, but he blamed that on Florida authorities. "Everything the victims have gone through in these cases is horrific," he said, while repeatedly refusing to apologize to them.
"I think it's important to stand up for the prosecutors" in his old office, he said.
His account did not sit well with Barry Krischer, who was the Palm Beach County attorney during the case. Krischer, a Democrat, said Acosta "should not be allowed to rewrite history."