Your daily 6: Impeachment comes to TV, controversial QB with possible comeback and the 'sexiest man alive'
People also are talking about what China might do over Hong Kong protests and the 'Days of Our Lives' may be numbered. 
After 54 years, 'Days of Our Lives' appear numbered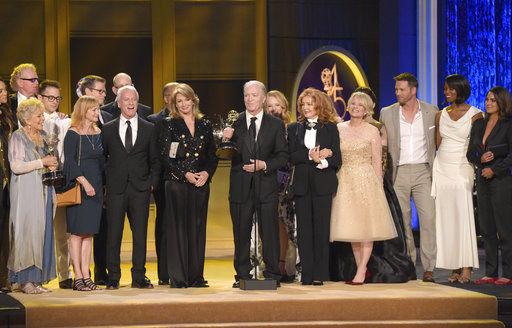 For fans who have watched the long-running NBC soap opera "Days of Our Lives," those days may be coming to an end.
TVLine reported on Tuesday that the entire cast had been released from their contracts, and Variety reported that the show will go on "indefinite hiatus" at month's end.
But at least one star of the show, Chandler Massey, said it does not mean the soap opera is cancelled.
Massey, who plays Will Horton, tweeted that "we are pausing production because we are so far ahead of schedule."
The series debuted in November 1965. It reportedly shoots months in advance and has enough content to air episodes through next summer. 
NBC has not responded to request for comment from USA Today.
The soap opera has won several Daytime Emmy Awards during its long run, including the outstanding drama series title in 1978, 2013, 2015 and 2018. It has followed the trials and travails of the Hortons, the Bradys, the DiMeras in the fictional town of Salem.
As Hong Kong descends into chaos, China weighs what's next
A sharp escalation of violence in Hong Kong is once again raising the question of how China's central government will respond: Will it intervene, or allow the chaos to persist?
The Liaison Office, which represents mainland authorities in Hong Kong, said Wednesday that actions in the semi-autonomous territory were "slipping into the abyss of terrorism." It pointed out that a man was set on fire Monday during an argument with demonstrators, leaving him in critical condition.
On the same day, a police officer shot a protester who was then taken to a hospital, also in critical condition.
The unabating tumult, now in its sixth month, may give China's ruling Communist Party the justification it needs to take more direct action, analysts said.
"Beijing is hoping that the Hong Kong community will start blaming the protesters and support the restoration of order," said Jean-Pierre Cabestan, a political science professor at Hong Kong Baptist University.
The central government must wait for the right moment to step in, Cabestan said, adding that if China acts before public opinion is fully on its side, it could exacerbate existing discontent.
While the movement began peacefully in June to oppose a now-withdrawn extradition bill, it has been increasingly defined by smaller groups of hard-core demonstrators bent on sowing chaos. Their actions, which have included setting cars on fire and smashing storefronts, have alienated many residents.
The Liaison Office described the act of setting the man on fire as "flagrant terrorism," and pledged support for Hong Kong authorities taking measures to curb "various illegal acts of violence and acts of terrorism."
Whereas Chinese authorities previously called the demonstrators "rioters" with behavior "close to terrorism," they are now calling them "murderers" and tying them more explicitly to terrorism. This label may presage more severe enforcement measures and impact how demonstrators are ultimately prosecuted.
A former British colony, Hong Kong was returned to China in 1997 under the framework of "one country, two systems," a policy that promises Hong Kong certain democratic rights not granted to the mainland. But the arrests of pro-democracy activists and booksellers in recent years have raised fears among Hong Kong residents that Beijing is encroaching on the city's freedoms.
Historic public Trump impeachment hearings get under way
The closed doors of the Trump impeachment investigation are swinging wide open.
When the gavel strikes at the start of the House hearing on Wednesday morning, America and the rest of the world will have the chance to see and hear for themselves for the first time about President Donald Trump's actions toward Ukraine and consider whether they are, in fact, impeachable offenses.
It's a remarkable moment, even for a White House full of them.
All on TV, committee leaders will set the stage, then comes the main feature: Two seasoned diplomats, William Taylor, the graying former infantry officer now charge d'affaires in Ukraine, and George Kent, the deputy assistant secretary in Washington, telling the striking, if sometimes complicated story of a president allegedly using foreign policy for personal and political gain ahead of the 2020 election.
So far, the narrative is splitting Americans, mostly along the same lines as Trump's unusual presidency. The Constitution sets a dramatic, but vague, bar for impeachment, and there's no consensus yet that Trump's actions at the heart of the inquiry meet the threshold of "high crimes and misdemeanors."
Whether Wednesday's proceedings begin to end a presidency or help secure Trump's position, it's certain that his chaotic term has finally arrived at a place he cannot control and a force, the constitutional system of checks and balances, that he cannot ignore.
The country has been here just three times before, and never against the backdrop of social media and real-time commentary, including from the Republican president himself.
"These hearings will address subjects of profound consequence for the Nation and the functioning of our government under the Constitution," said Democratic Rep. Adam Schiff of California, the chairman of the Intelligence Committee leading the inquiry, in a memo to lawmakers.
Schiff called it a "solemn undertaking," and counseled colleagues to "approach these proceedings with the seriousness of purpose and love of country that they demand."
"Total impeachment scam," tweeted the president, as he does virtually every day.
Impeachments are rare, historians say, because they amount to nothing short of the nullification of an election. Starting down this road poses risks for both Democrats and Republicans as proceedings push into the 2020 campaign.
Unlike the Watergate hearings and Richard Nixon, there is not yet a "cancer on the presidency" moment galvanizing public opinion. Nor is there the national shrug, as happened when Bill Clinton's impeachment ultimately didn't result in his removal from office. It's perhaps most like the partisanship-infused impeachment of Andrew Johnson after the Civil War.
Trump calls the whole thing a "witch hunt," a retort that echoes Nixon's own defense. Republicans say Democrats have been trying to get rid of this president since he took office, starting with former special counsel Robert Mueller's investigation into Russian interference to help Trump in the 2016 election.
Democratic House Speaker Nancy Pelosi was initially reluctant to launch a formal impeachment inquiry. As Democrats took control of the House in January, Pelosi said impeachment would be "too divisive" for the country. Trump, she said, was simply "not worth it."
After Mueller's appearance on Capitol Hill in July for the end of the Russia probe, the door to impeachment proceedings seemed closed.
But the next day Trump got on the phone.
For the past month, witness after witness has testified under oath about his July 25 phone call with Ukraine's newly elected president, Volodymyr Zelenskiy, and the alarms it set off in U.S. diplomatic and national security circles.
In a secure room in the Capitol basement, current and former officials have been telling lawmakers what they know. They've said an earlier Trump call in April congratulating Zelenskiy on his election victory seemed fine. The former U.S. reality TV host and the young Ukrainian comedian hit it off.
But in the July call, things turned.
An anonymous whistleblower first alerted officials to the phone call. "I have received information from multiple U.S. Government officials that the President of the United States is using the power of his office to solicit interference from a foreign country in the 2020 election," the person wrote in August to the House and Senate Intelligence committees. Democrats fought for the letter to be released to them as required.
"I am deeply concerned," the whistleblower wrote.
Trump insisted the call was "perfect." The White House released a rough transcript. Pelosi, given the nod from her most centrist freshman lawmakers, opened the inquiry.
Defying White House orders not to appear, witnesses have testified that Trump's acting chief of staff, Mick Mulvaney, was withholding U.S. military aid to the budding democracy until the new Ukraine government conducted investigations Trump wanted into Democrats in the 2016 election and his potential 2020 rival, Joe Biden, and his son, Hunter.
After 3-year layoff, Colin Kaepernick could return to NFL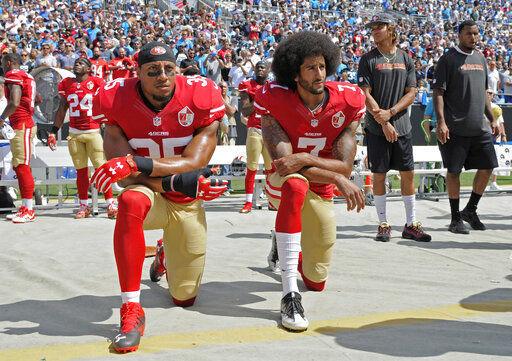 Colin Kaepernick plans to audition for NFL teams on Saturday in a private workout arranged by the league to be held in Atlanta.
The exiled former Pro Bowl quarterback posted on Twitter: "I'm just getting word from my representatives that the NFL league office reached out to them about a workout in Atlanta on Saturday. I've been in shape and ready for this for 3 years, can't wait to see the head coaches and GMs on Saturday."
The NFL hasn't confirmed Kaepernick's workout details.
A person familiar with the plans told The Associated Press the league's decision to invite all 32 teams to watch Kaepernick "came out of the blue with no prior communication." The person said Kaepernick's team was given a 2-hour window to accept the invitation and was denied a request to schedule the tryout on a Tuesday or another Saturday.
Kaepernick's representatives have asked the league to provide a rolling list of teams that plan to attend the workout to ensure it's a "legitimate process," according to the person who spoke on condition of anonymity because details haven't been made public.
Kaepernick hasn't played since 2016 with the San Francisco 49ers. He helped start a wave of protests about social and racial injustice that season by kneeling during the national anthem at games.
The NFL in February settled a collusion grievance Kaepernick and former teammate Eric Reid filed against the league. Reid now plays for the Carolina Panthers.
Judge says government can't search phones, laptops of international travelers
A federal court in Boston has ruled that warrantless U.S. government searches of the phones and laptops of international travelers at airports and other U.S. ports of entry violate the Fourth Amendment.
Tuesday's ruling in U.S. District Court came in a lawsuit filed by the American Civil Liberties Union and the Electronic Frontier Foundation on behalf of 11 travelers whose smartphones and laptops were searched without individualized suspicion at U.S. ports of entry.
ACLU attorney Esha Bhandari said the ruling strengthens the Fourth Amendment protections of international travelers who enter the United States every year.
The ACLU describes the searches as "fishing expeditions." They say border officers must now demonstrate individualized suspicion of contraband before they can search a traveler's electronic device.
The government has vigorously defended the searches as a critical tool to protect America.
The number of electronic device searches at U.S. ports of entry has increased significantly, the ACLU said. Last year, the government conducted more than 33,000 searches, almost four times the number from just three years prior.
Documents filed as part of the lawsuit claim the scope of the warrantless searches has expanded to assist in enforcement of tax, bankruptcy, environmental and consumer protection laws, gathering intelligence and advancing criminal investigations.
The court documents also said agents with U.S. Customs and Border Protection and U.S. Immigration and Customs Enforcement consider requests from other government agencies in determining whether to search travelers' electronic devices. They added that agents are searching the electronic devices of not only targeted individuals but their associates, friends and relatives.
And the 'Sexiest Man Alive' title goes to John Legend
R&B crooner John Legend has been named the Sexiest Man Alive by People magazine.
The Grammy-winning singer known for his silky-smooth vocals was revealed as this year's winner Tuesday night on NBC's "The Voice." He serves as a coach on the singing competition series with Gwen Stefani, Kelly Clarkson and Blake Shelton.
Shelton, who was named Sexiest Man Alive in 2017, announced Legend's honor on "The Voice." The country singer then handed Legend some short shorts with bedazzled letters "EGOTSMA" to signify the singer's many honors: an Emmy, Grammy, Oscar, Tony and now, Sexiest Man Alive.
Legend tells the magazine in an issue out Friday the honor comes with some pressure after following Idris Elba, who was last year's winner. He jokes it "is not fair and is not nice to me!"
The 40-year-old Legend is a 10-time Grammy winner. He scored an Oscar in 2015 for co-writing the song "Glory" from the film "Selma." He won a Tony Award for his co-producer work on "Jitney" and took home an Emmy as a producer on NBC's live version of "Jesus Christ Superstar," a project in which he also played the role of Jesus.
Legend has two children with model-television host-cookbook author Chrissy Teigen.
Other recent winners include Dwayne Johnson, Chris Hemsworth, Adam Levine, Channing Tatum and David Beckham.
"I want to thank Blake Shelton," Legend said. "I observed every move he made, every utterance that came from his mouth and I think some of it rubbed off on me."
Legend said his wife is proud of him.
"I've finally impressed her," he said.
People magazine names Idris Elba 2018's Sexiest Man Alive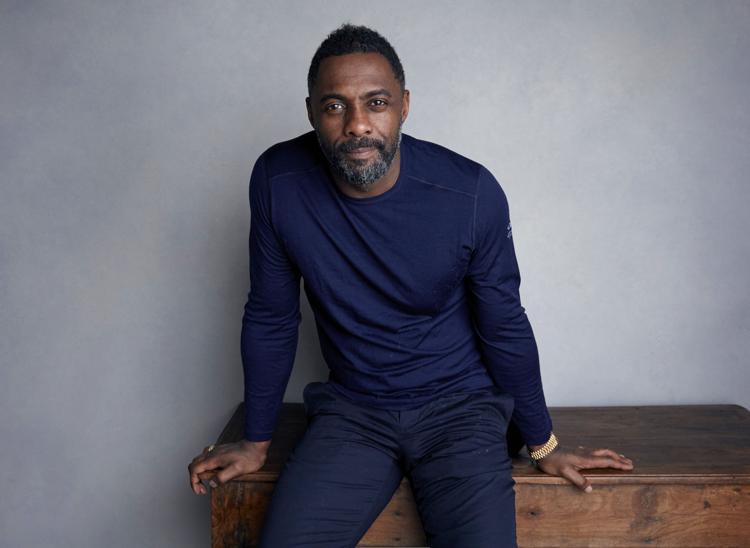 LOS ANGELES (AP) — People magazine has named Idris Elba as 2018's Sexiest Man Alive, and the British actor says the honor has given him a boost of self-confidence.
Elba, who starred in "The Wire" and "Luther," was surprised after being crowned this year's winner, the magazine said.
"I was like, 'Come on, no way. Really?'" he told the magazine. "Looked in the mirror, I checked myself out. I was like, 'Yeah, you are kind of sexy today.' But to be honest, it was just a nice feeling. It was a nice surprise — an ego boost for sure."
Elba's selection was revealed on "The Tonight Show Starring Jimmy Fallon," with the actor appearing via satellite from London. Fallon had Elba perform poses to match the magazine's cover description of him as a "sweet, smoldering superstar." Elba said of his selection, "My mom is going to be very, very proud."
The actor has also starred in Marvel's "Thor" franchise and as Nelson Mandela in the film "Mandela: Long Walk to Freedom."
Elba, 46, also performs on the side under the deejay name DJ Big Driis and has his own clothing line. He is also planning a wedding with his fiancée Sabrina Dhowre.
The actor has a 16-year-old daughter, Isan, and a 4-year-old son, Winston, from previous relationships.
Elba told People about his upbringing as an only child of African immigrants growing up in East London. The actor said his parents were strict and he got picked on often while attending an all-boys school despite playing an array of sports including football, basketball, cricket, hockey and rugby.
"I was very tall and skinny," recalled Elba, who stands at 6-foot-3. "And my name was Idrissa Akuna Elba, OK? I got picked on a little bit. But again, as soon as I could grow a mustache, I was the coolest kid on the block. Grew a mustache, had some muscles, bonkers."
Past winners include Dwayne Johnson, David Beckham, Chris Hemsworth, Adam Levine, Channing Tatum and last year's honoree, country star Blake Shelton.
Elba will be featured in a special double issue that will hit newsstands Friday. The actor said he tries to live life without few regrets.
"Life isn't about thinking about what you should have done," he said. "I think everyone should adopt the philosophy that tomorrow is not promised so just go for it today. You might as well do it to your heart's content."
Here's a look at the Sexiest Man Alive from previous years:
2017: Blake Shelton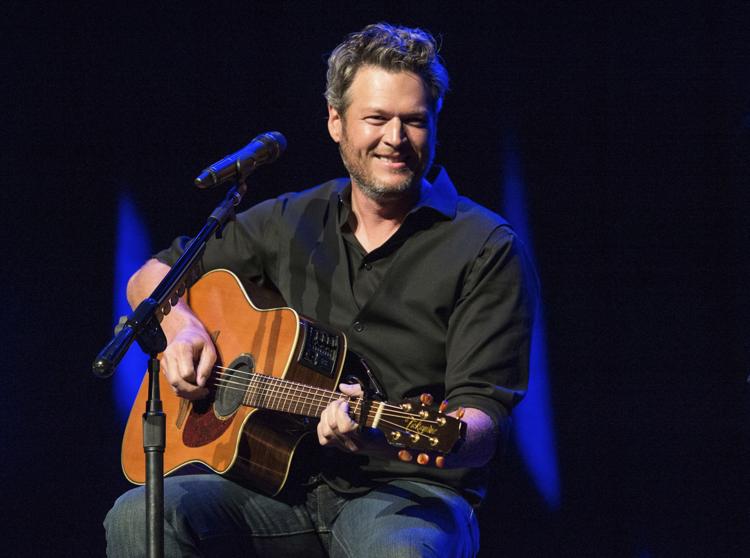 2016: Dwayne Johnson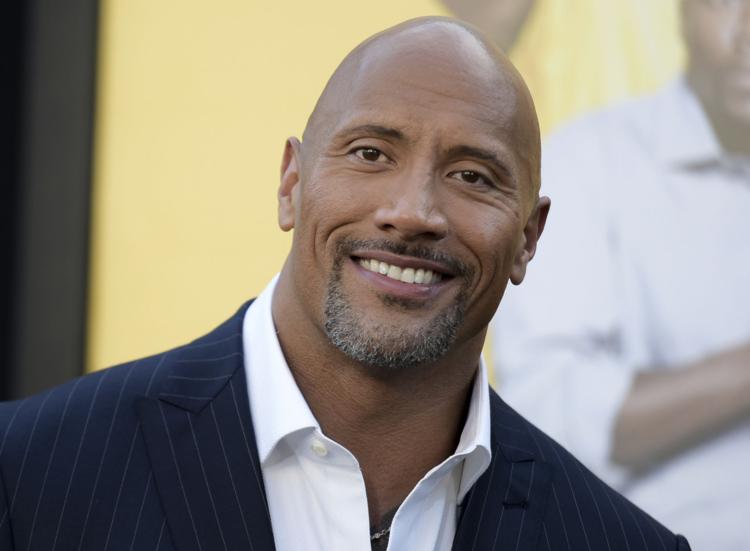 2015: David Beckham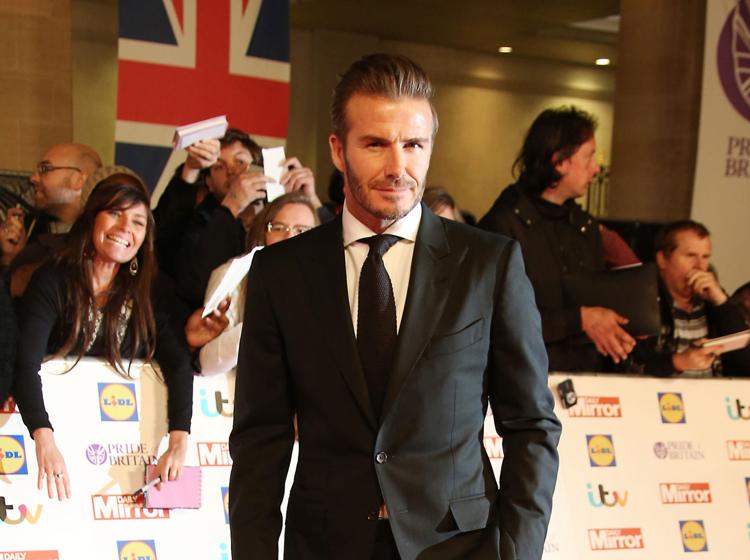 2014: Chris Hemsworth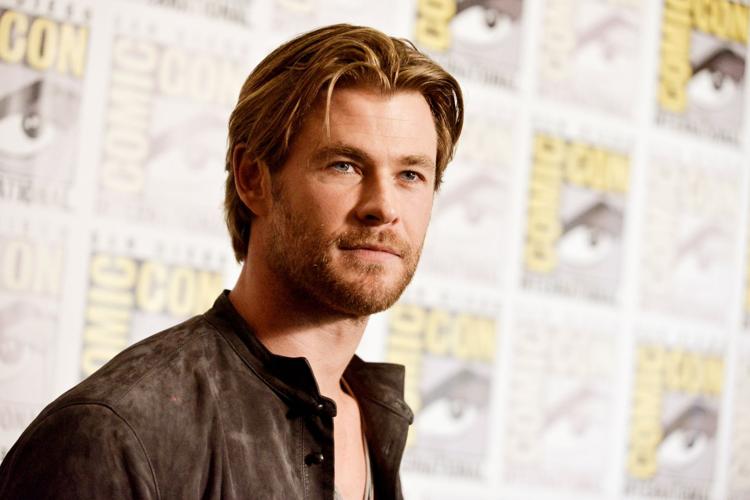 2013: Adam Levine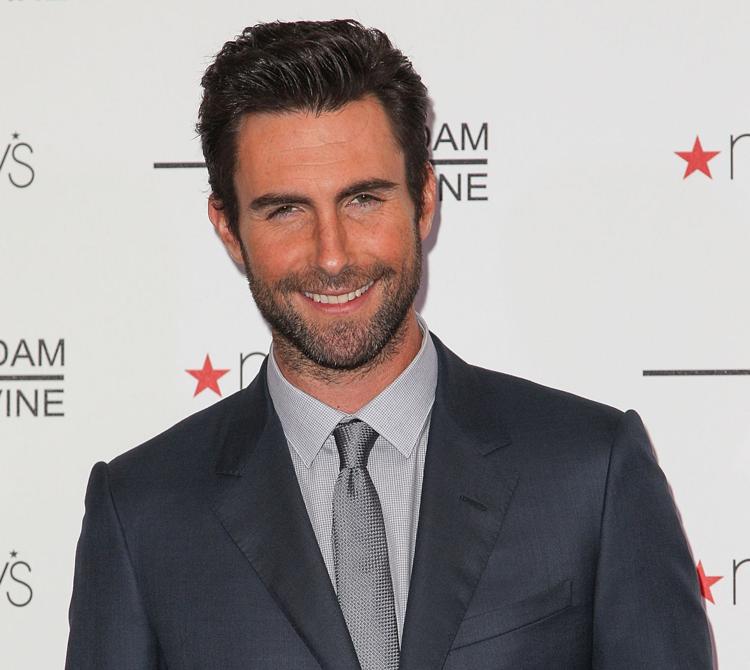 2012: Channing Tatum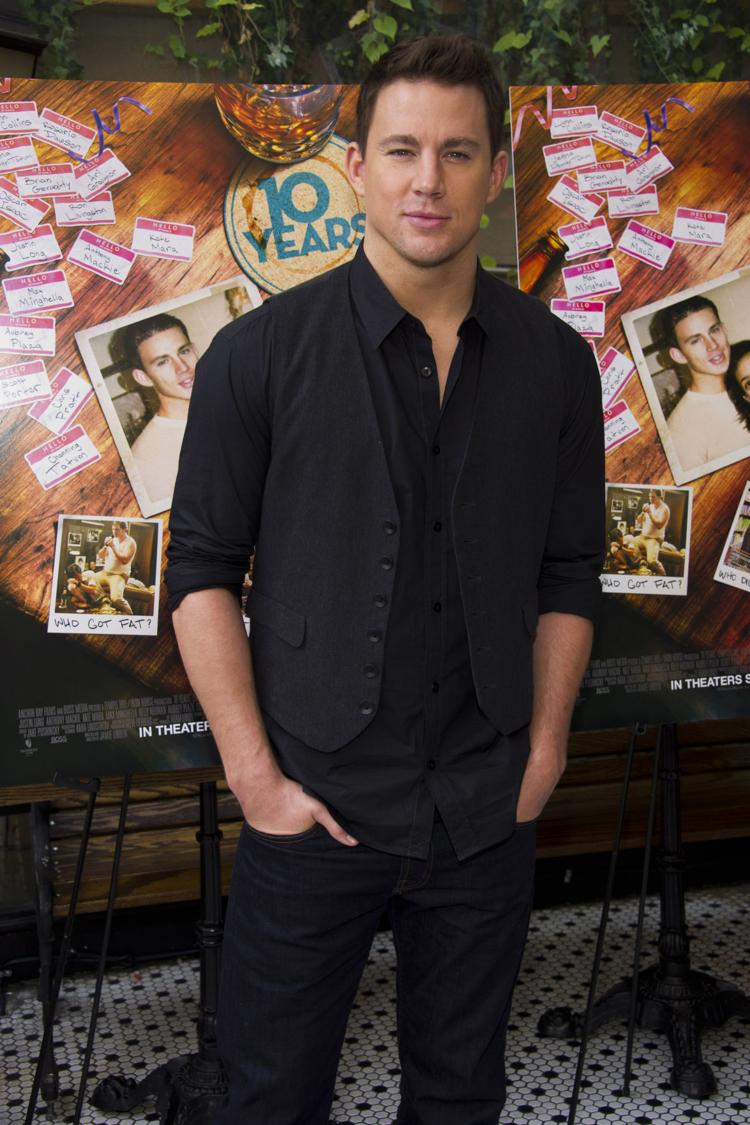 2011: Bradley Cooper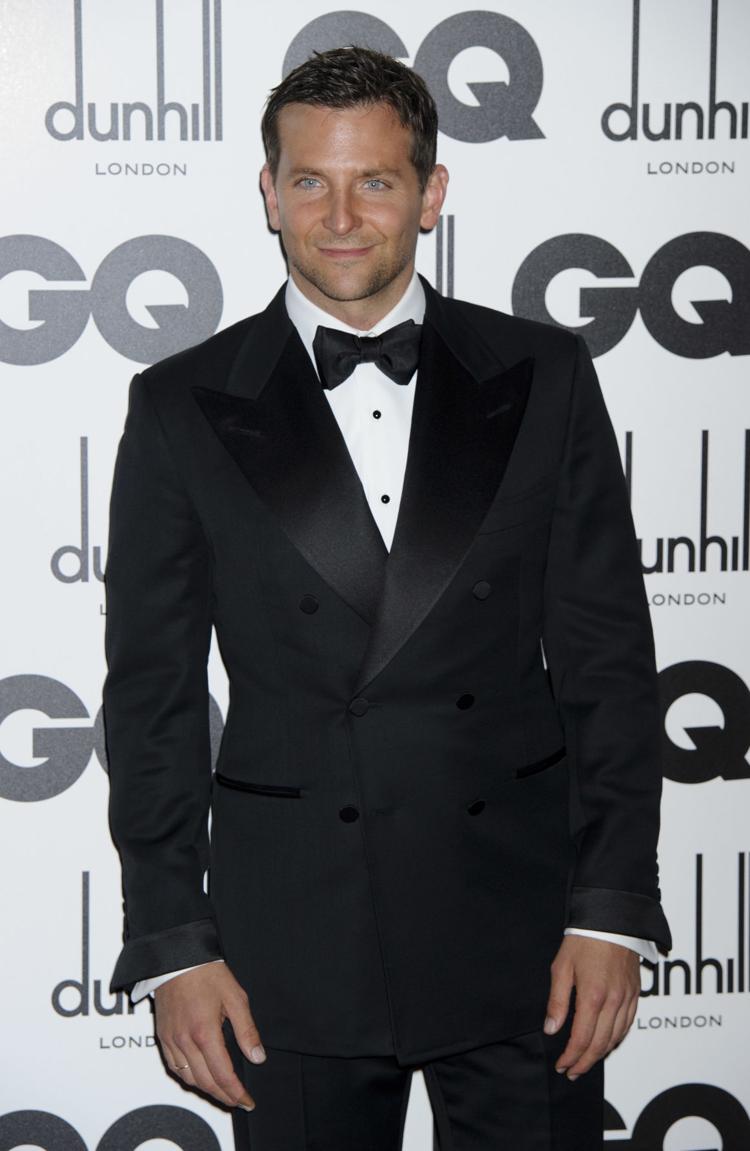 2010: Ryan Reynolds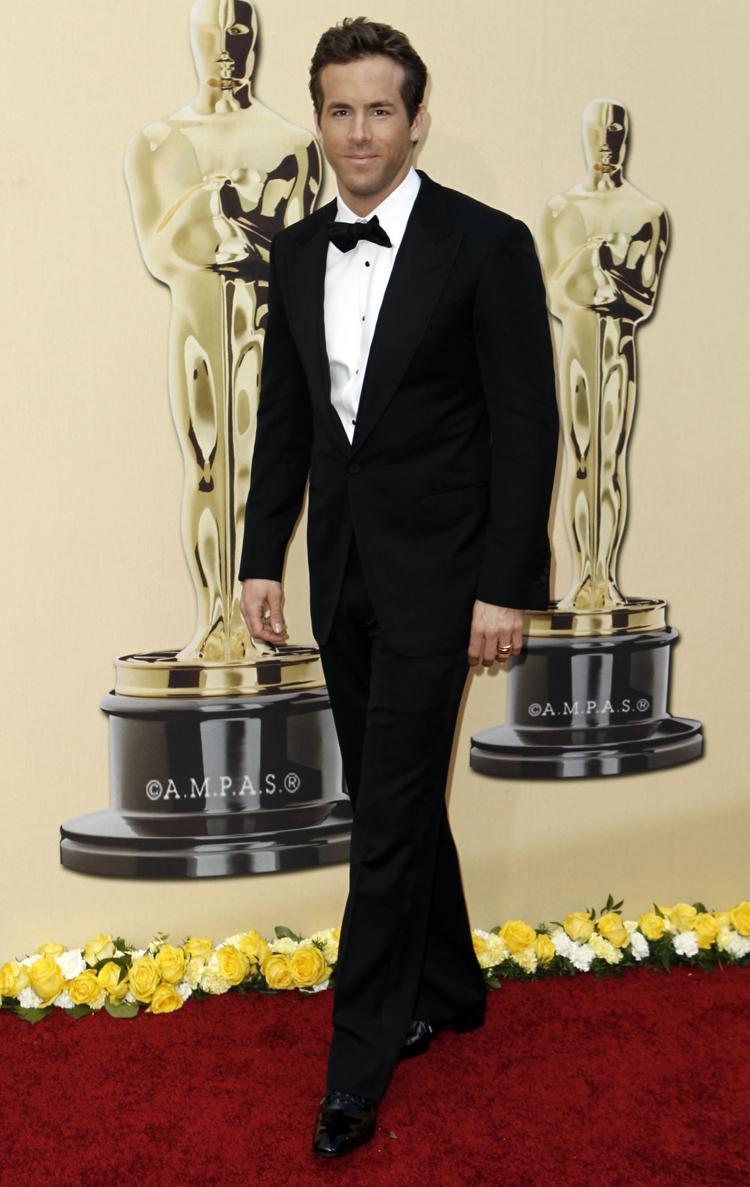 2009: Johnny Depp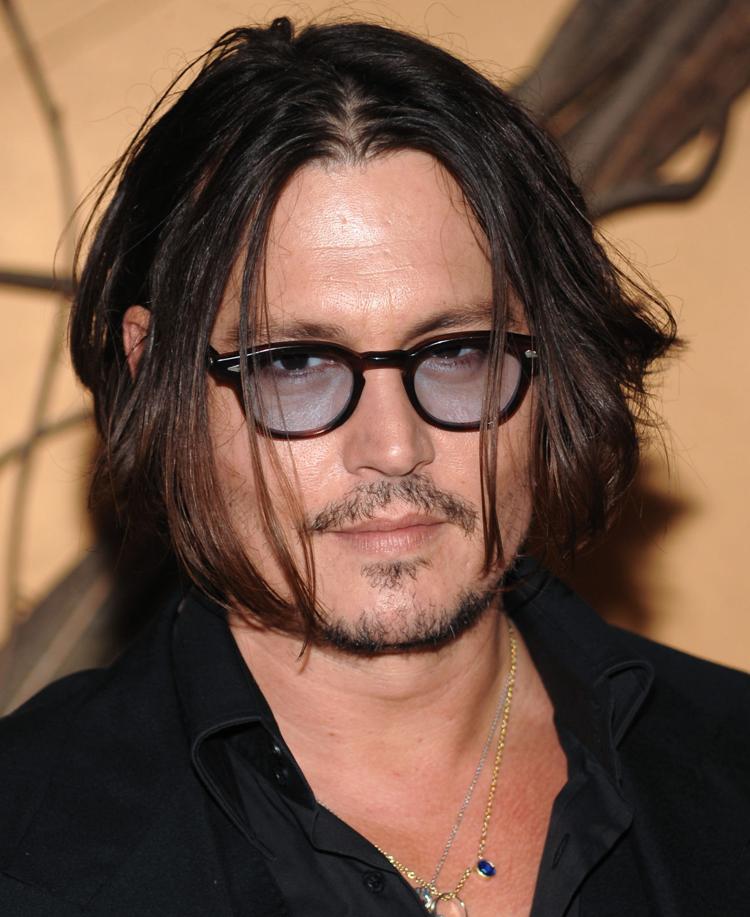 2008: Hugh Jackman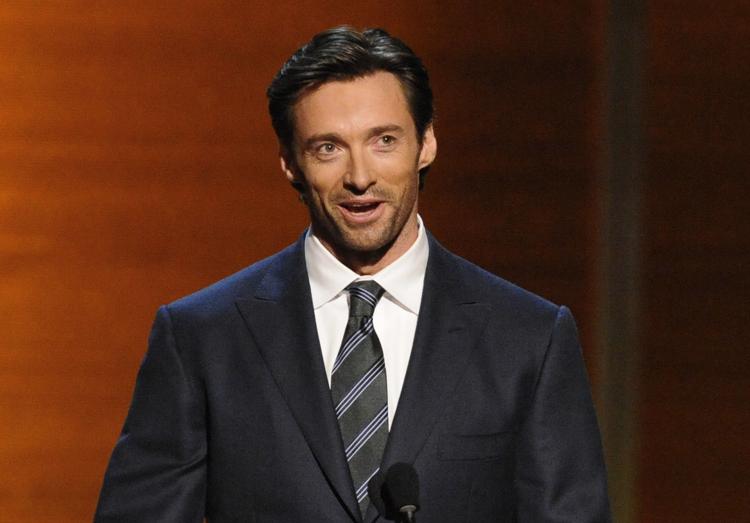 2007: Matt Damon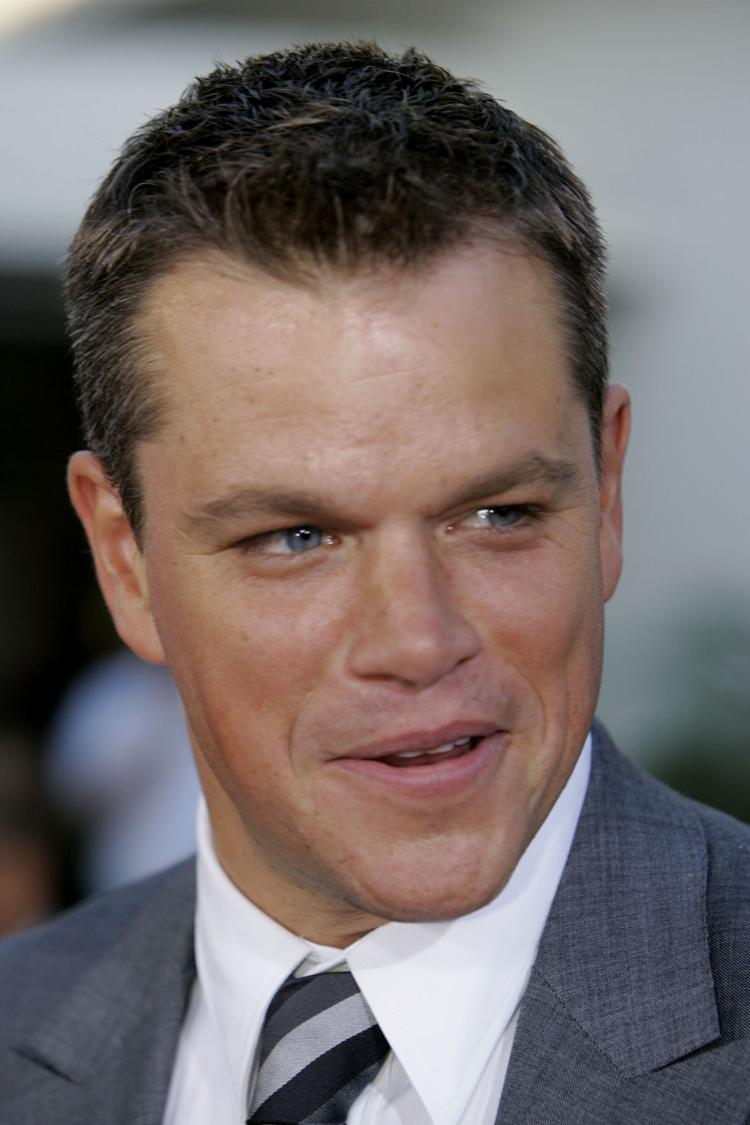 2006: George Clooney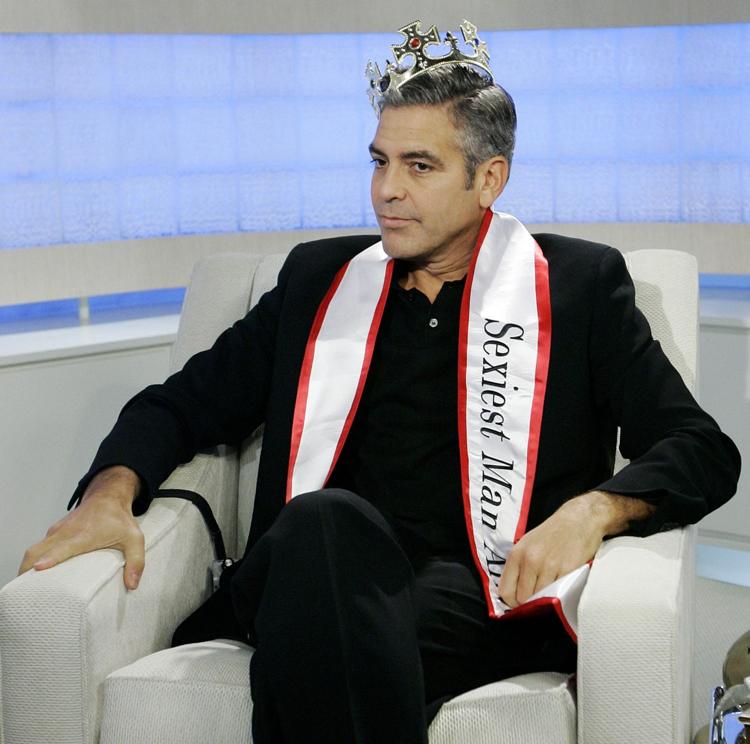 2005: Matthew McConaughey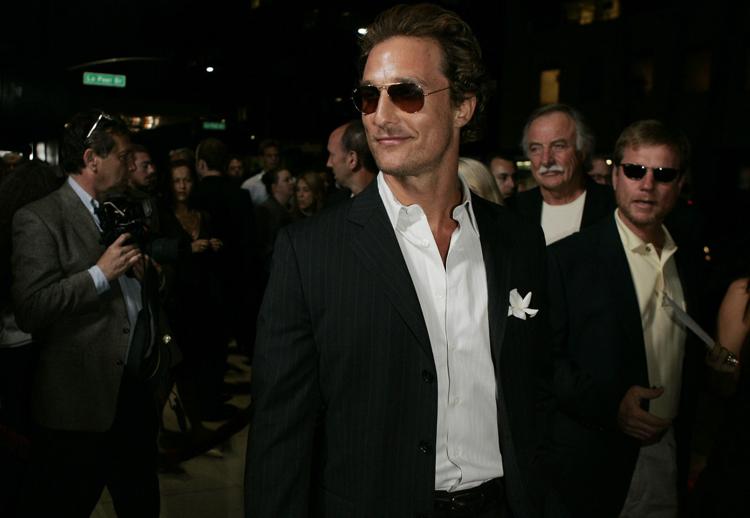 2004: Jude Law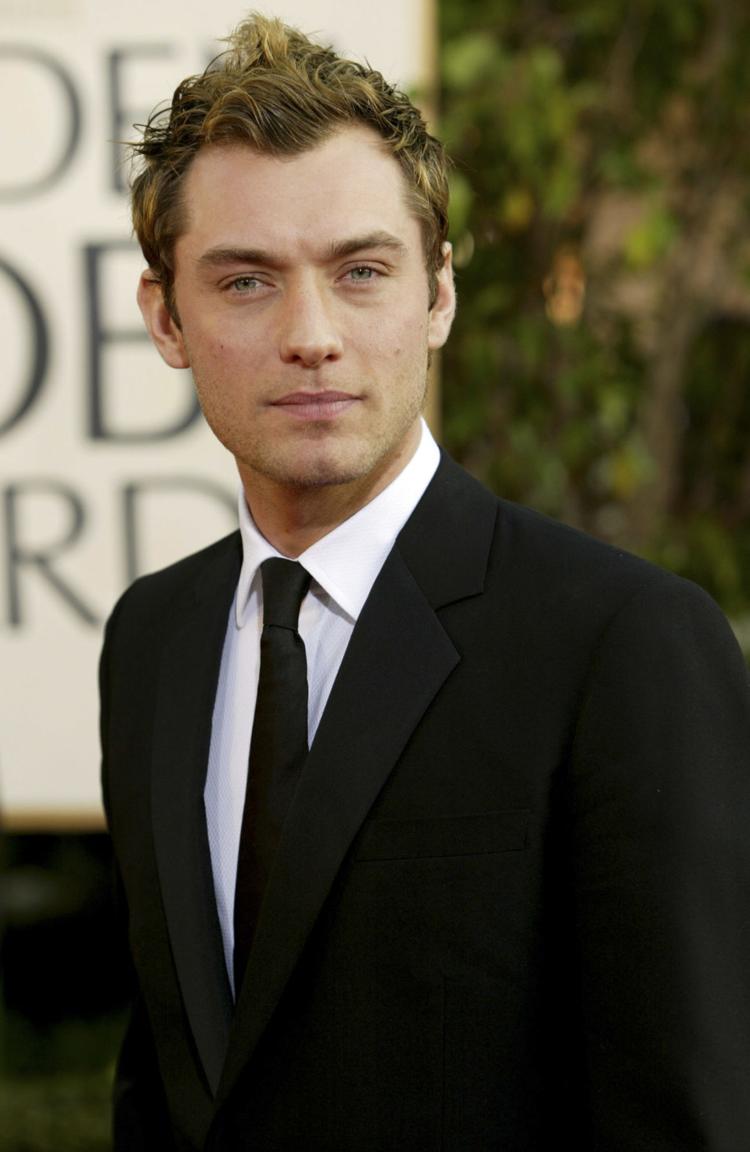 2003: Johnny Depp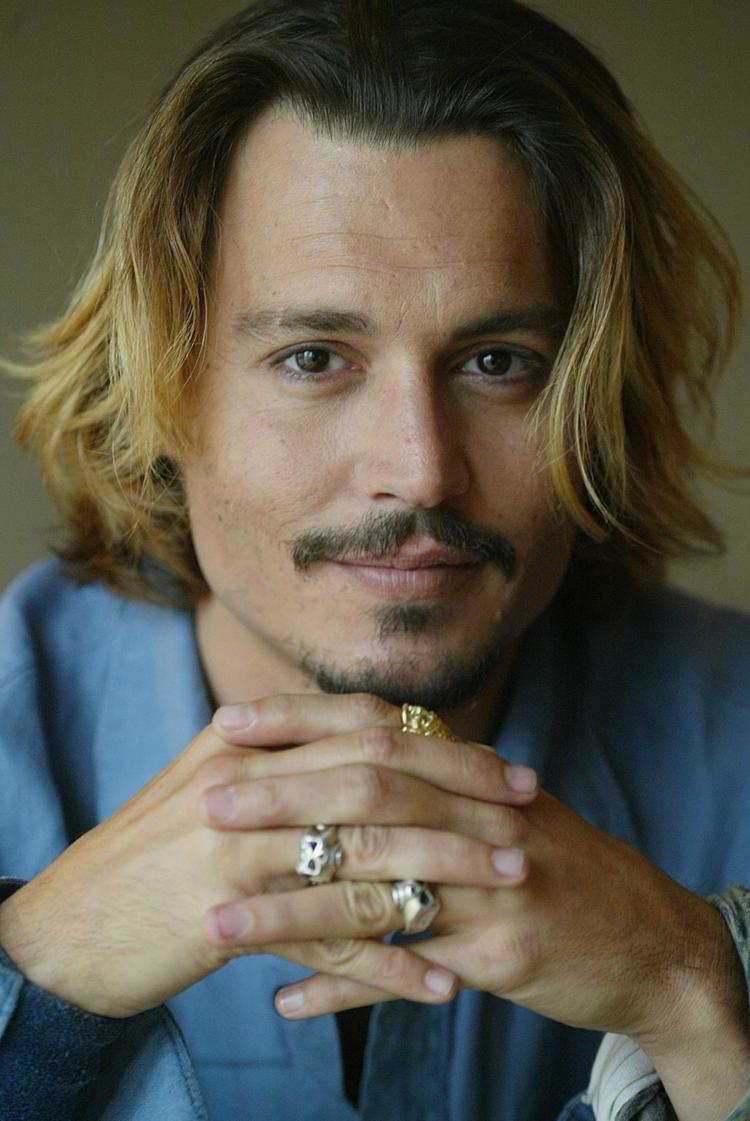 2002: Ben Affleck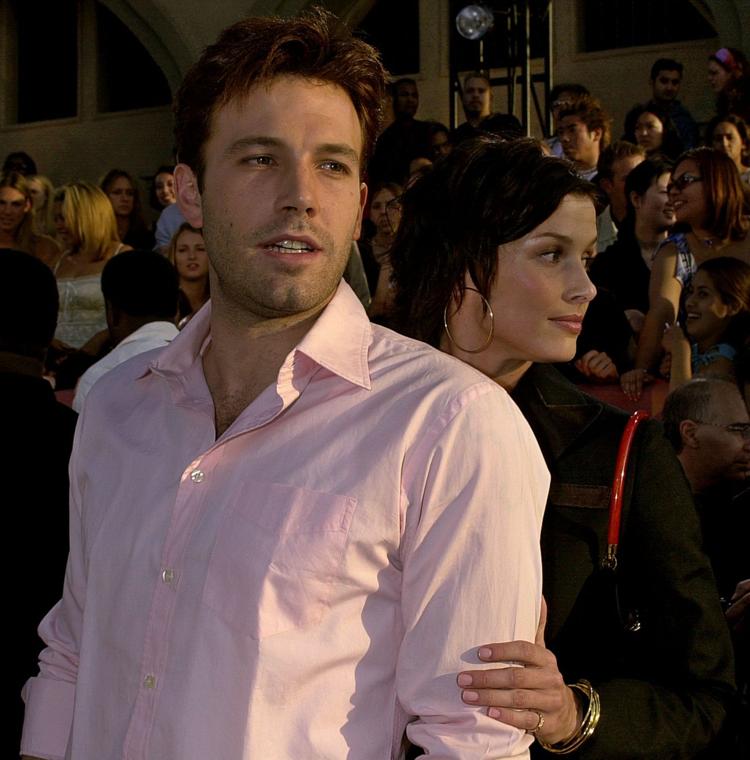 2001: Pierce Brosnan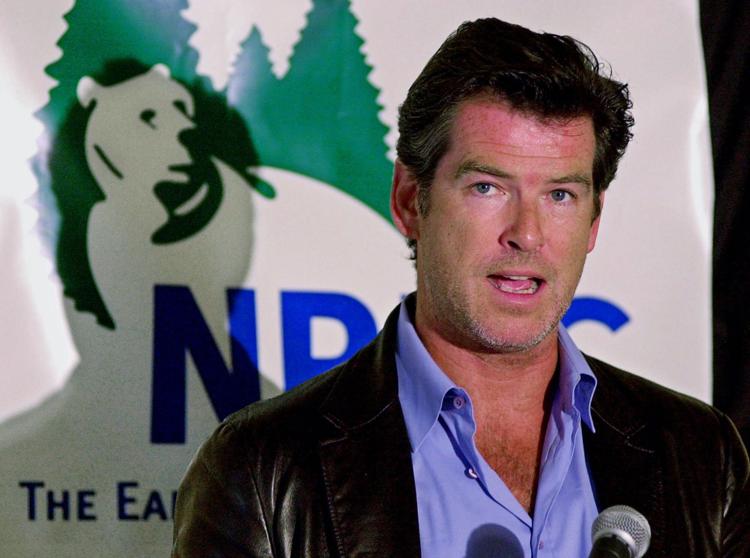 2000: Brad Pitt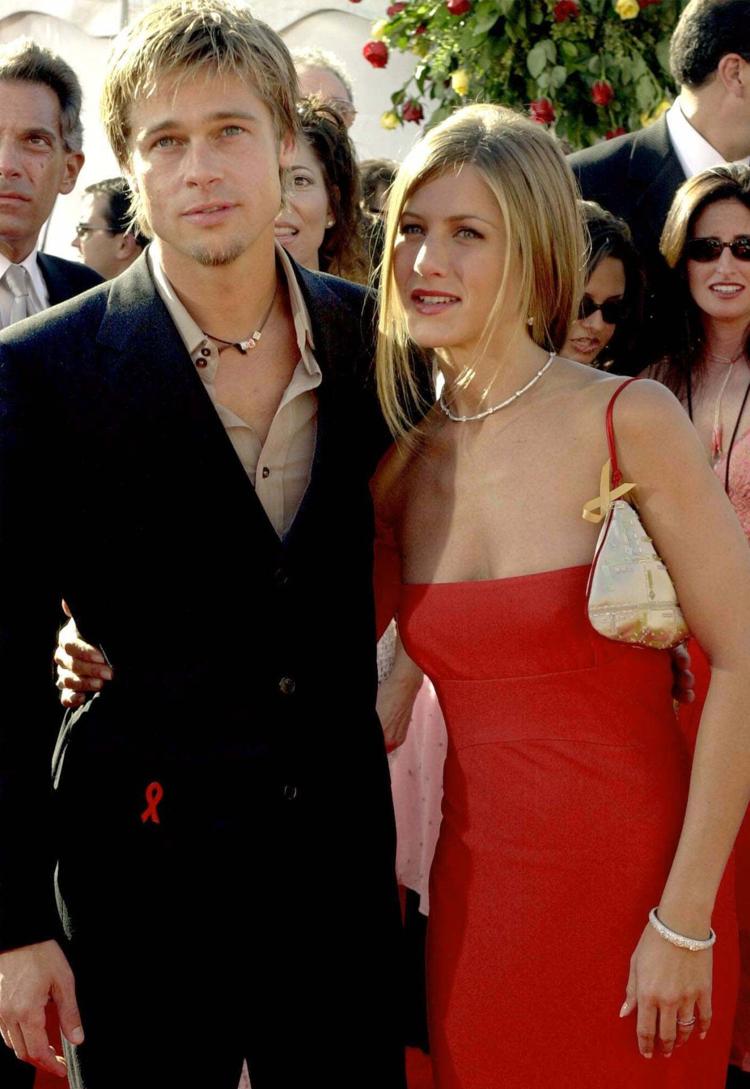 1999: Richard Gere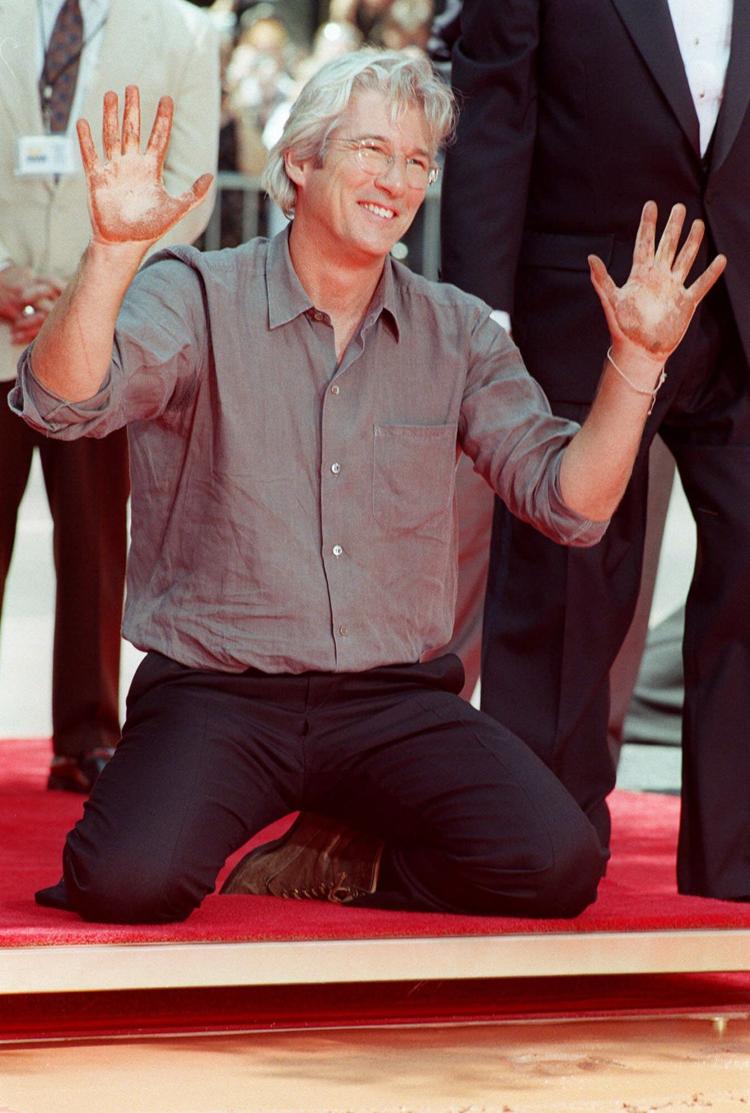 1998: Harrison Ford
1997: George Clooney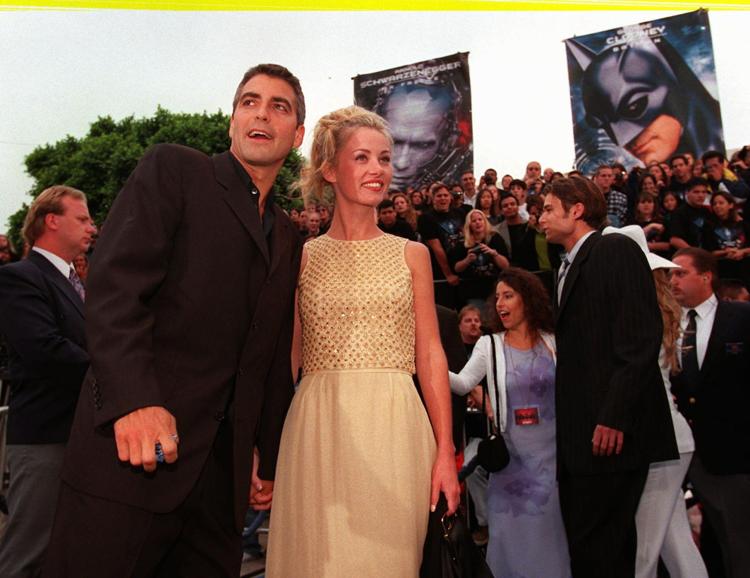 1996: Denzel Washington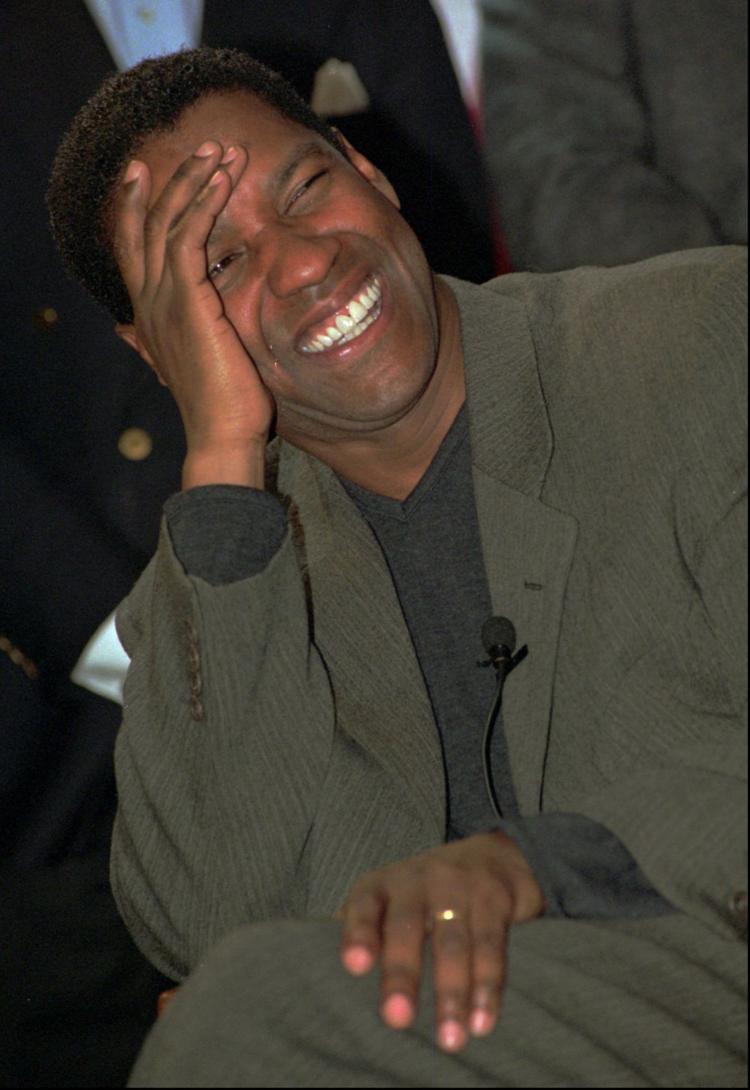 1995: Brad Pitt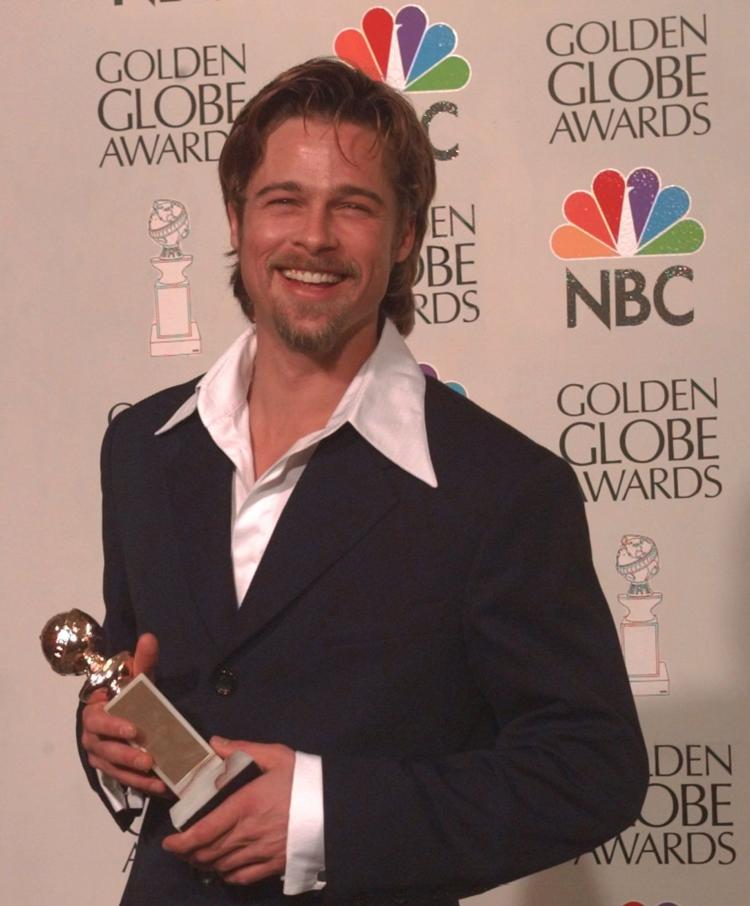 1994: Keanu Reeves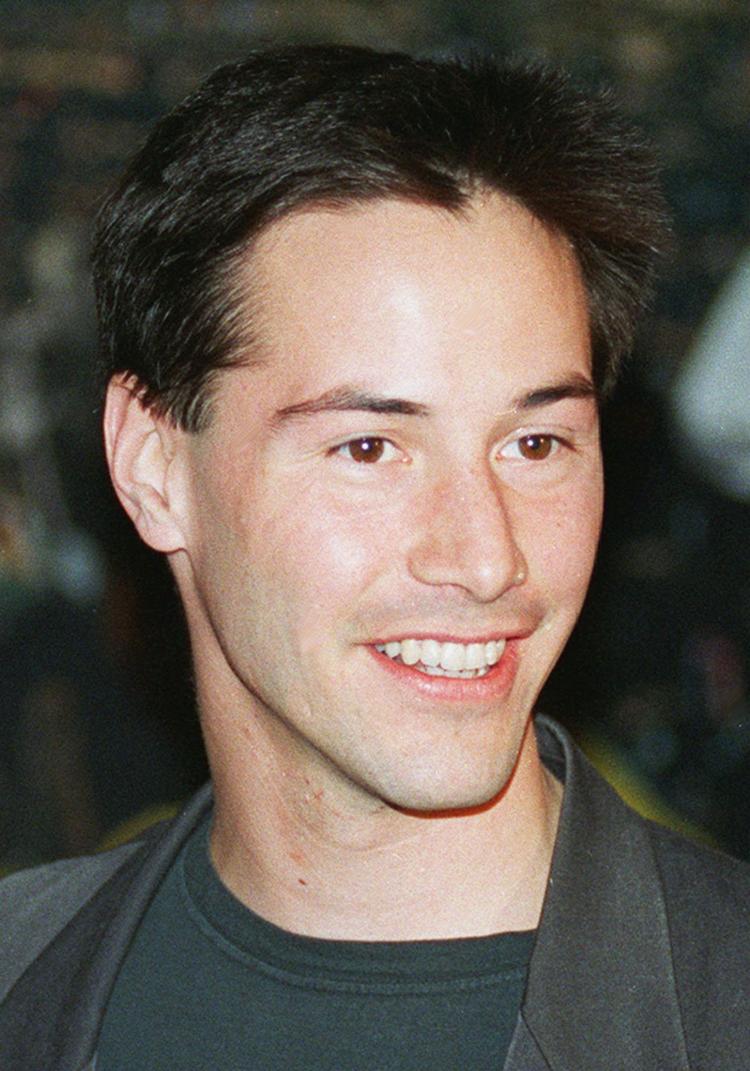 1993: Richard Gere and Cindy Crawford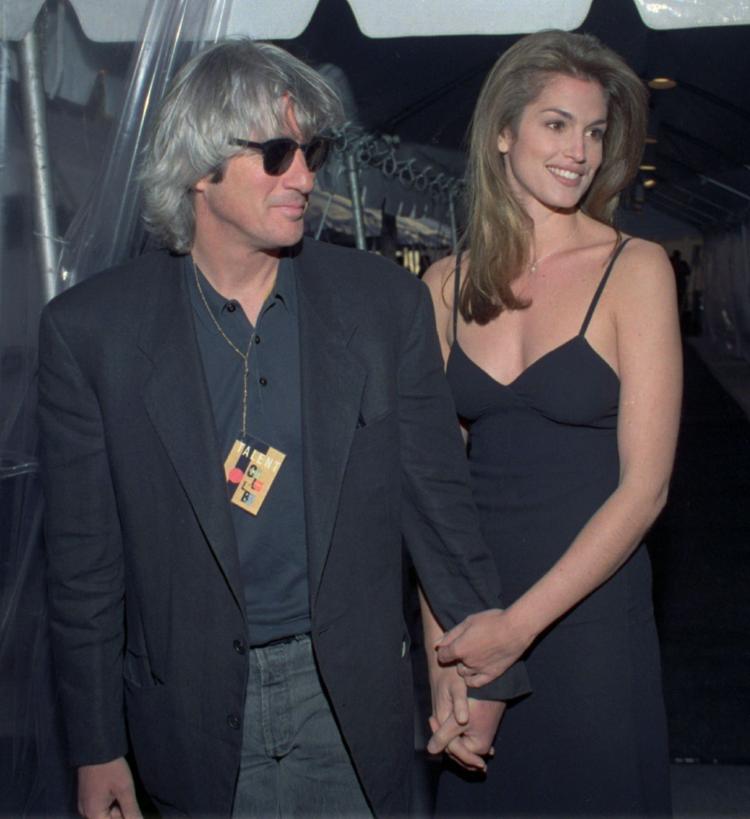 1992: Nick Nolte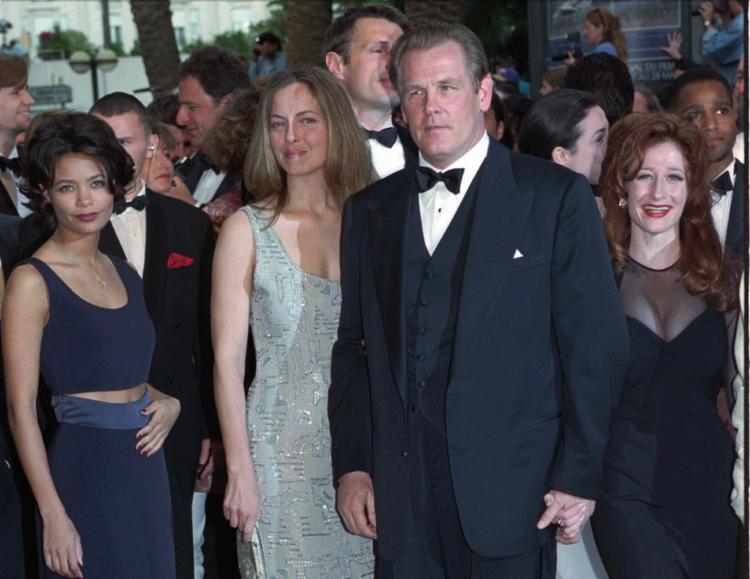 1991: Patrick Swayze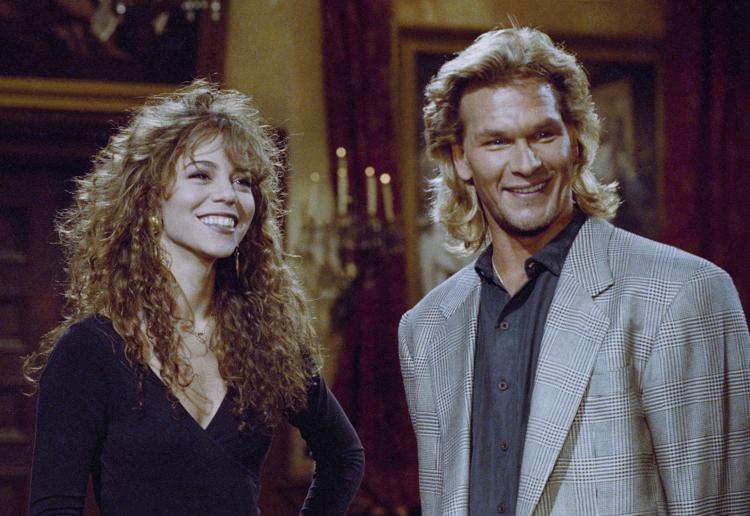 1990: Tom Cruise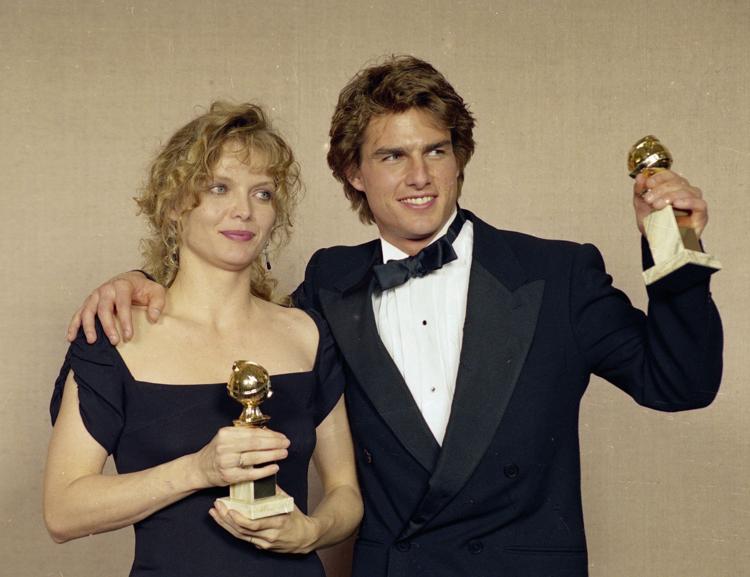 1989: Sean Connery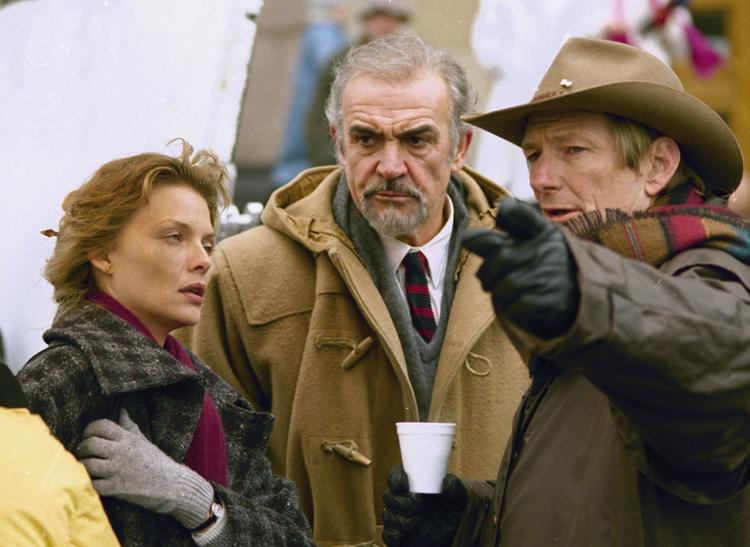 1988: John F. Kennedy, Jr.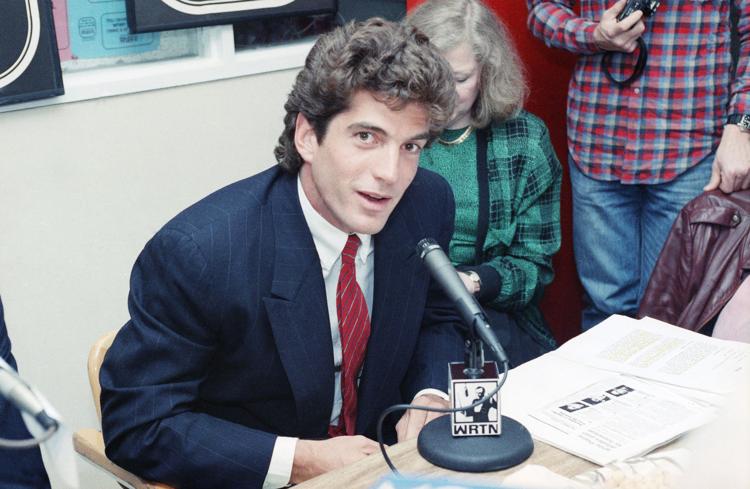 1987: Harry Hamlin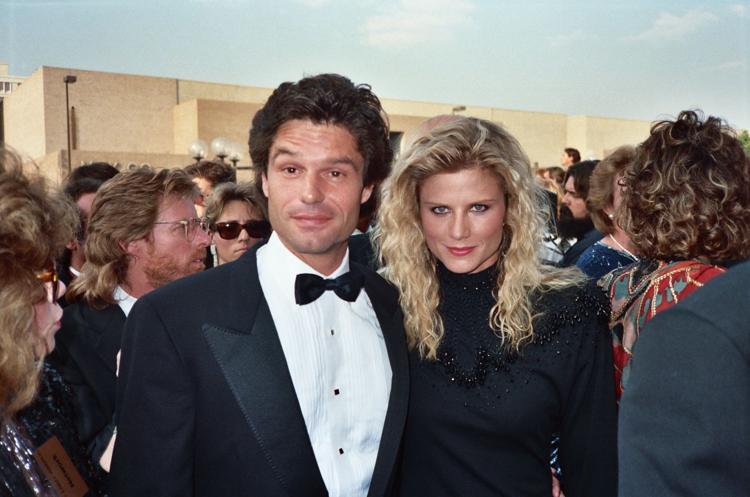 1986: Mark Harmon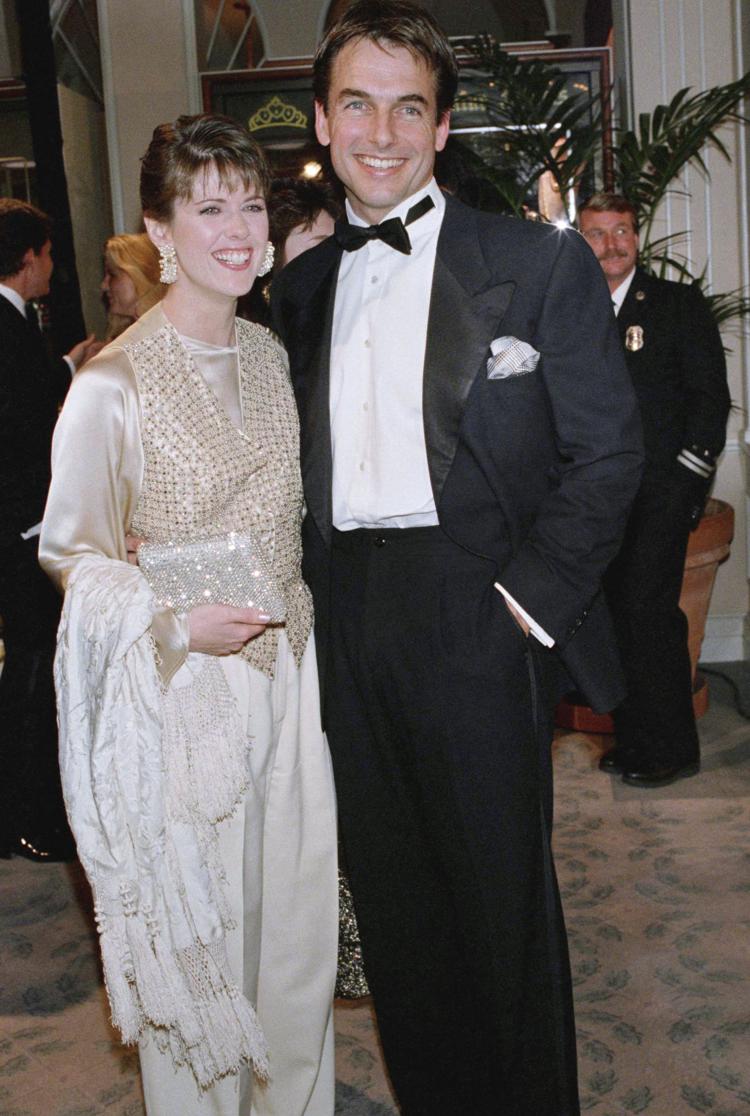 1985: Mel Gibson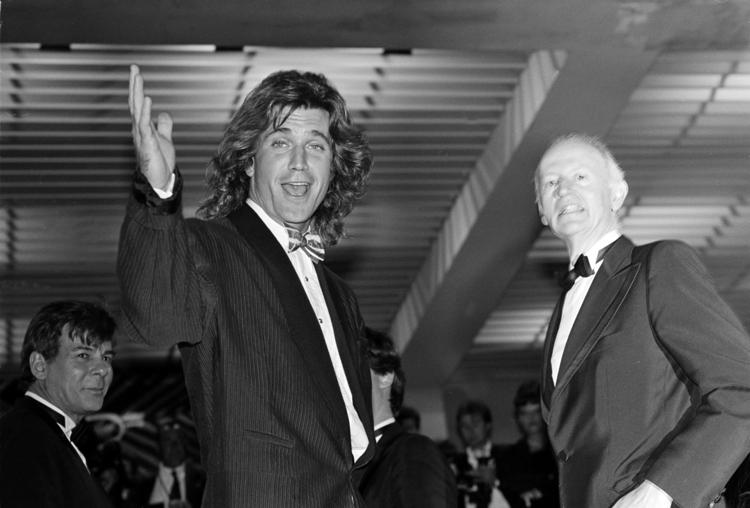 The couple's children? Not so much. Teigen posted a video of the reveal of their daughter asking to turn off "The Voice" and go back to a movie. Teigen titled the post "The kids ... do not care."