Your daily 6: Migrant kids moved, 11th state gets recreational pot and marking 10 years since Michael Jackson's death
People also are talking about Iran's reaction to additional sanctions and the date is out for Amazon Prime Day.
Government moves migrant kids after AP exposes bad treatment
The U.S. government has removed most of the children from a remote Border Patrol station in Texas following reports that more than 300 children were detained there, caring for each other with inadequate food, water and sanitation.
Just 30 children remained at the station outside El Paso Monday, said Rep. Veronica Escobar after her office was briefed on the situation by an official with Customs and Border Protection.
Attorneys who visited Clint last week said older children were trying to take care of infants and toddlers, The Associated Press first reported Thursday. They described a 4-year-old with matted hair who had gone without a shower for days, and hungry, inconsolable children struggling to soothe one another. Some had been locked for three weeks inside the facility, where 15 children were sick with the flu and another 10 were in medical quarantine.
"How is it possible that you both were unaware of the inhumane conditions for children, especially tender-age children at the Clint Station?" asked Escobar in a letter sent Friday to U.S. Customs and Border Protection acting commissioner John Sanders and U.S. Border Patrol chief Carla Provost.
She asked to be informed by the end of this week what steps they're taking to end "these humanitarian abuses."
Lawmakers from both parties decried the situation last week.
Border Patrol officials have not responded to AP's questions about the conditions at the Clint facility, but in an emailed statement Monday they said: "Our short-term holding facilities were not designed to hold vulnerable populations and we urgently need additional humanitarian funding to manage this crisis."
Although it's unclear where all the children held at Clint have been moved, Escobar said some were sent to another facility on the north side of El Paso called Border Patrol Station 1. Escobar said it's a temporary site with roll-out mattresses, showers, medical facilities and air conditioning.
But Clara Long, an attorney who interviewed children at Border Patrol Station 1 last week, said conditions were not necessarily better there.
"One boy I spoke with said his family didn't get mattresses or blankets for the first two nights, and he and his mom came down with a fever," said Long, a senior researcher with Human Rights Watch. "He said there were no toothbrushes, and it was very, very cold."
Amazon Prime Day will actually be Amazon Prime Days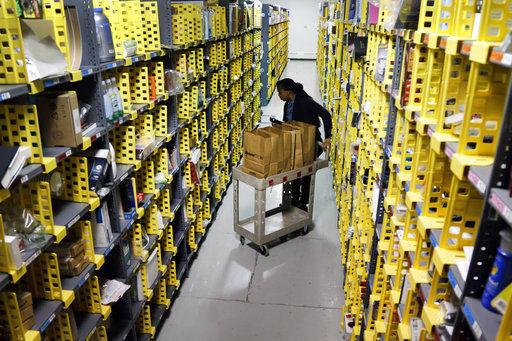 Amazon's Prime Day will return for the fifth time next month, and this year the discount holiday will run for two entire days.
Amazon announced that Prime Day this year will start at midnight on Monday, July 15, and run for 48 hours. The company boasts that the event will include more than a million deals around the world, such as steep discounts on Alexa-enabled devices.
In 2018, Prime Day lasted 36 hours, which was longer than in prior years. Amazon tested out its inaugural Prime Day in July of 2015 to celebrate its 20th anniversary. It designed the day to replicate Black Friday for Amazon die-hards.
Prime Day has since become Amazon's annual summer show of force in the shopping world.
Amazon gets to flex its muscles over its competition and juice its quarterly sales numbers. But, more importantly, Amazon uses the savings event to spotlight its own products and hook new members on Prime, a subscription program that more than 100 million people around the world count on as an indispensable part of their shopping lives.
Prime Day serves a longer-term importance to Amazon by driving new members to its $119 annual free-shipping program and tightening existing customer relationships to the company's products and businesses, which also includes Whole Foods.
Amazon recently updated its Prime offering. Under heightened pressure from traditional retailers like Walmart, Amazon expanded free next-day delivery for more than 10 million products for Prime members. This is the first Prime Day in which free one-day shipping will be available to members with no minimum purchase amount.
The company plans to unveil special deals for Prime Day and launch new products for Prime members during the run-up to this year's event. It said Tuesday that some products, such as Toshiba TVs, were already on sale.
10 years: Marking a decade since Michael Jackson's death
Michael Jackson's estate paid tribute to his artistry and charity Tuesday as fans make final preparations for gatherings to celebrate his memory on the 10th anniversary of the King of Pop's death.
"Ten years ago today, the world lost a gifted artist and extraordinary humanitarian," the Jackson estate said in a statement to The Associated Press. "A decade later, Michael Jackson is still with us, his influence embedded in dance, fashion, art and music of the moment. He is more important than ever."
The estate called on fans to honor Jackson's memory by engaging in charitable acts "whether it's planting a tree, volunteering at a shelter, cleaning up a public space or helping someone who is lost find their way. ... This is how we honor Michael," the statement read.
Fans plan to gather at Jackson's last home in the Holmby Hills neighborhood of Los Angeles, where the singer received a fatal dose of the anesthetic propofol on the afternoon of June 25, 2019. He was declared dead at a hospital at age 50.
They also plan a vigil at Forest Lawn Memorial Park in Glendale, California, where Jackson was laid to rest two months later.
Some planned to gather around Jackson's star on the Hollywood Walk of Fame.
The anniversary comes a few months after the HBO documentary "Leaving Neverland" brought back child molestation allegations against Jackson and threatened to upend an image that had been largely rehabilitated since his death. Jackson's estate and his family have vehemently denied the stories told by two men in the documentary.
One group of fans planned a Hollywood rally Tuesday to declare his innocence. He was acquitted of the sexual abuse of a different boy in a 2005 trial.
Jackson left everything to his mother, his children and charity in his will.
The singer's father, Joe, died last year and is buried in the same cemetery as his son, but Michael's 89-year-old mother, five brothers, three sisters and three kids remain alive and well 10 years later .
The death of Jackson was a massive cultural phenomenon, bringing an outpouring of public affection and revival of his songs and largely erasing the taint that remained after his criminal trial, despite his acquittal.
It was one of the earliest instances of the mass mourning on social media that would soon become common, and a massive worldwide audience both on TV and online watched his July 27, 2009 public memorial that included touching tributes from family members including daughter Paris and performances from Stevie Wonder, Mariah Carey and Lionel Richie.
Police release files from Smollett probe, including images of him with rope around neck
Chicago police on Monday released more than 1,000 files from the investigation into Jussie Smollett's claim he was attacked by two men, including video footage that for the first time shows the "Empire" actor with a thin, white rope wrapped around his neck that he told detectives was a noose.
The footage from body cameras worn by police officers who responded on Jan. 29 to what Smollett said was a racist and homophobic attack by two large men has Smollett's face blurred out because, as police explained, he was considered a victim at that point. The footage shows officers walking into the apartment, where they encounter the actor wearing the rope, before one asks him, "Do you want to take it off or anything?"
"Yeah, I do. I just wanted you all to see it," Smollett says before unwinding the rope, loosening it and placing it on the kitchen counter.
Police have said he told them the attackers wrapped the rope around his neck.
In the video, he tells officers that the attackers poured bleach on him. After he is informed about the recording Smollett says he doesn't want to be filmed and the camera is turned off.
In all, police released nearly 1,200 different individual files on Monday, including thousands of pages of documents, arrest reports and handwritten notes from police. Added up, there is more than 90 hours of video, much of it hour after hour of surveillance cameras high above city streets.
As the hunt for the two men Smollett said attacked him continued for weeks, some in the city started to wonder if the whole thing was a hoax. And those suspicions made it into the documents.
On Feb. 1, Cmdr. Edward Wodnicki urged investigators to confirm key information given by Smollett about the night in question: "Verify and I mean verify that the victim got off a plane at O'Hare. Big issue if that was a lie. CALL me as soon as this is completed."
It was, in fact, confirmed.
Then on Feb. 25, a sergeant sent an email saying that she'd received a tip from a caller whose name is redacted. "He has a friend close to the inner circle of the subject," the email reads. "The friend shared that the entire event was orchestrated by (redacted)."
The footage itself illustrates the growing skepticism within the Chicago Police Department, starting with the fact that much of it was retrieved from surveillance cameras. Police collected the footage as they tried to piece together the route that two brothers took across the city to the spot where police say they acted out a staged attack of the actor.
Illinois becoming 11th state with recreational marijuana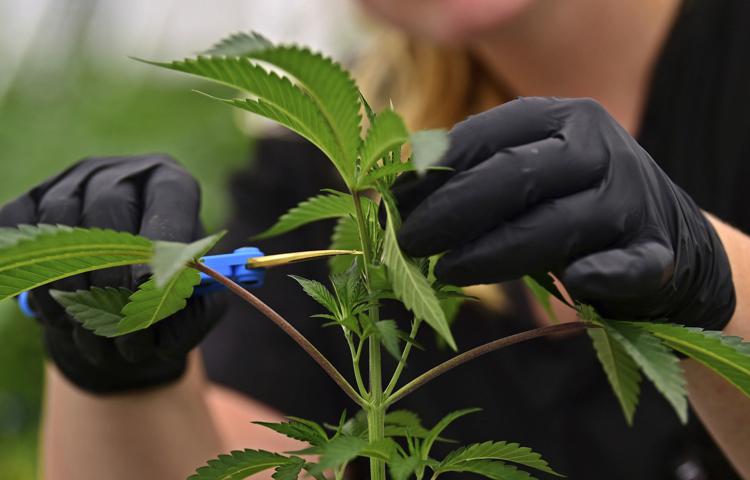 As of Tuesday, recreational marijuana is legal in Illinois.
Gov. J.B. Pritzker plans to make Illinois the 11th state in the nation to legalize the drug for recreation - effective Jan. 1. The Democrat, who defeated incumbent Republican Bruce Rauner last year, has set a bill-signing ceremony for Tuesday in Chicago.
The law would allow residents to buy and possess up to 1 ounce of usable marijuana at a time. Nonresidents could have 15 grams, or a half ounce. Up to five privately home-grown plants would be allowed for personal use, but only for patients approved for the existing medical marijuana program.
Ten states and the District of Columbia allow recreational use. Legislation to legalize it in New York and New Jersey this spring fizzled. Discussions in Pennsylvania never got off the ground.
Iran calls new US sanctions 'outrageous and idiotic'
Iran on Tuesday sharply criticized new U.S. sanctions targeting the Islamic Republic's supreme leader and other top officials, saying the measures spell the "permanent closure" for diplomacy between the two nations. Iran's president described the White House as "afflicted by mental retardation."
President Hassan Rouhani went on to call the sanctions against Supreme Leader Ayatollah Ali Khamenei "outrageous and idiotic," especially as the 80-year-old Shiite cleric has no plans to ever travel to the United States.
From Israel, Trump's national security adviser John Bolton said talks with the U.S. were still possible and that the U.S. is leaving an "open door" for Iran to walk through.
But the comments from Tehran clearly show its leaders think otherwise at a time of heightened tensions between Washington and Tehran over its nuclear program and Iran's downing of a U.S. military surveillance drone last week.
"The fruitless sanctions on Iran's leadership and the chief of Iranian diplomacy mean the permanent closure of the road of diplomacy with the frustrated U.S. administration," said Abbas Mousavi, a Foreign Ministry spokesman, according to the state-run IRNA news agency.
The crisis gripping the Middle East is rooted in President Donald Trump's withdrawal of the U.S. a year ago from Iran's 2015 nuclear deal and imposing crippling new sanctions on Tehran. Recently, Iran quadrupled its production of low-enriched uranium to be on pace to break one of the deal's terms by Thursday while also threatening to raise enrichment closer to weapons-grade levels on July 7 — if Europe doesn't offer a new deal.
Citing unspecified Iranian threats, the U.S. has sent an aircraft carrier to the Middle East and deployed additional troops alongside the tens of thousands already there. All this has raised fears that a miscalculation or further rise in tensions could push the U.S. and Iran into an open conflict, 40 years after the Islamic Revolution.
Trump enacted the new sanctions on Monday against Khamenei and his associates.
The sanctions follow Iran's downing last week of a U.S. surveillance drone, worth over $100 million, over the Strait of Hormuz, an attack that sharply escalated the crisis in the Persian Gulf. After the downing of the drone, Trump pulled back from the brink of retaliatory military strikes but continued his pressure campaign against Iran.
U.S. officials also said they plan sanctions against Iranian Foreign Minister Mohammad Javad Zarif, something that drew Rouhani's anger during his televised address on Tuesday.
"You sanction the foreign minister simultaneously with a request for talks," an exasperated Rouhani said and called the sanctions "outrageous and idiotic."
"The White House is afflicted by mental retardation and does not know what to do," Rouhani added.
There was no immediate reaction from Washington early on Tuesday to the remarks from Iran. The sharp comments are reminiscent of North Korea's verbal attacks on Trump before the dramatic change in course and the start of negotiations with Washington. In 2017, state media quoted North Korean leader Kim Jong Un calling Trump "the mentally deranged U.S. dotard."