People also are talking about an actress revealing a past rape and the president who would want to hear foreign dirt on rivals. 
Ledge of Chicago skyscraper landmark cracks under visitors' feet
Visitors to the Willis Tower's SkyDeck got an extra scare Monday when the attraction's protective layer covering the glass splintered into thousands of pieces.
The Willis Tower told CNN affiliate WBBM no one was in any danger, as the protective layer did what it was supposed to do.
Chicago-area resident Jesus Pintado captured the harrowing moment on video.
"There was a woman with two kids and they looked really pale and scared because the floor just cracked," Pintado told WBBM.
The glass sightseeing box extends from the 103rd floor of Willis Tower in Chicago and attracts about 1.5 million visitors each year.
The ledge is designed to hold up to five tons and its protective coating is intended to keep the ledge from scratching.
The protective layer cracked before in May 2014, creating a similar panic.
In 2014, tourist Alejandro Garibay told CNN affiliate WGN he saw lines forming in the glass and immediately moved from the ledge.
There was no immediate danger in that case either.
Trump would 'want to hear' foreign dirt on 2020 rivals
President Donald Trump said Wednesday that if a foreign power offered dirt on his 2020 opponent, he'd be open to accepting it and that he'd have no obligation to call in the FBI.
"I think I'd want to hear it," Trump said in an interview with ABC News, adding, "There's nothing wrong with listening."
The role of Trump's eldest son, Donald Trump Jr., in organizing a 2016 meeting with a Russian lawyer offering negative information on Hillary Clinton was a focus of special counsel Robert Mueller's probe of Russian meddling in the last presidential campaign.
Mueller painstakingly documented Russian efforts to boost Trump's campaign and undermine that of his Democratic rival. But while Mueller's investigation didn't establish a criminal conspiracy between Russia and Trump's campaign, Trump repeatedly praised WikiLeaks in 2016 and celebrated information exposed by Russian hackers.
One of Trump's challengers, former Vice President Joe Biden, tweeted: "President Trump is once again welcoming foreign interference in our elections. This isn't about politics. It is a threat to our national security. An American President should not seek their aid and abet those who seek to undermine democracy."
Several of Trump's other Democratic opponents in the 2020 race, including Sens. Elizabeth Warren, Bernie Sanders and Kirsten Gillibrand and former Rep. Beto O'Rourke, repeated their calls to begin impeachment hearings in the wake of the president's latest remarks.
Trump's comments came just a month after he pledged not to use information stolen by foreign adversaries in his 2020 reelection campaign, even as he wrongly insisted he hadn't used such information to his benefit in 2016.
During a question-and-answer session with reporters in the Oval Office in May, Trump said he "would certainly agree to" that commitment.
"I don't need it," he said as he met with Hungarian Prime Minister Viktor Orbán. "All I need is the opponents that I'm looking at."
Trump also insisted erroneously that he "never did use, as you probably know," such information, adding: "That's what the Mueller report was all about. They said no collusion."
FBI Director Christopher Wray told lawmakers that Donald Trump Jr. should have called his agency to report the offer.
But Trump, who nominated Wray to the role in 2017, told ABC News that he disagrees. "The FBI director is wrong," the president said. He added, "Life doesn't work like that."
Asked whether his advisers should accept information on an opponent from Russia, China or another nation or call the FBI this time, Trump said, "I think maybe you do both," expressing openness to reviewing the information.
"I think you might want to listen," he said. "There's nothing wrong with listening. If somebody called, from a country — Norway — we have information on your opponent. Oh, I think I'd want to hear it."
Dozens injured as extradition protests spread in Hong Kong
Hong Kong's legislature suspended meetings Thursday as leaders considered their next steps following violent clashes between police and protesters who oppose a bill that would allow suspects to be tried in mainland Chinese courts.
Critics say the measure, now on hold, would undermine the city's cherished legal autonomy amid moves by Beijing to tighten its hold over the former British colony.
Police said they arrested 11 people on charges such as assaulting police officers and unlawful assembly. Assistant Police Commissioner Yuen Yuk-kin said 22 officers had been injured. Hospital officials said they were treating 79 people for protest-related injuries as of Thursday morning.
The violence is Hong Kong's most severe political crisis since the Communist Party-ruled mainland took control in 1997 with a promise not to interfere with the city's civil liberties and courts. It poses a profound challenge both to the local leadership and to Chinese President Xi Jinping, the country's strongest leader in decades who has demanded that Hong Kong follow Beijing's dictates.
Hong Kong Chief Executive Carrie Lam declared that Wednesday's violence was "rioting" that was "intolerable in any civilized society that respects the rule of law." That designation could substantially increase the legal penalties for those arrested for taking part.
"Intense confrontation is surely not the solution to ease disputes and resolve controversies," Lam said, according to an official news release.
A group of opposition lawmakers attempted to visit Lam's residence to protest against the police use of force, including tear gas and rubber bullets, against the protesters on Wednesday. They were stopped by police and it was unclear if they would be able to present their complaint.
It's also unclear how Lam, as chief executive, might defuse the crisis, given Beijing's strong support for the extradition bill and its distaste for dissent.
Beijing has condemned the protests but so far has not indicated whether it is planning harsher measures. In past cases of unrest, the authorities have waited months or years before rounding up protest leaders.
Nearly two years ago, Xi issued a stern address in the city stating that Beijing would not tolerate Hong Kong becoming a base for what the Communist Party considers a foreign-inspired campaign to undermine its rule over the vast nation of 1.4 billion people.
Not all in Hong Kong support the protesters. About a dozen older people staged a demonstration in a downtown garden in support of the extradition bill. But others expressed sympathy.
"I think that if the government continues doing this, there will be no hope for Hong Kong. If there's no hope for Hong Kong, this is the last chance for us to fight for (it)," said Daniel Lee, a doctor. "But I don't know if we can do anything meaningful. Seeing these kids going out, being hit like this and suffering tear gas, anyone with some sense of justice will come to help them."
Though never a bastion of democracy, Hong Kong enjoys freedoms of speech and protest denied to Chinese living in the mainland.
Police and angry crowd face off after deadly Memphis shooting
Armed officers and an angry crowd faced off after a Tennessee man was fatally shot by U.S. Marshals in a working-class Memphis neighborhood.
People in the crowd threw rocks and bricks, with 25 officers suffering mostly minor injuries during the tense clash Wednesday night in the Frayser community in north Memphis. Officers cordoned off several blocks near the scene. By 11 p.m., officers had used tear gas and most of the crowd dispersed, police director Michael Rallings said at a Thursday morning news conference. Three people were arrested.
Officers on horseback patrolled the area, and lines of police cars with flashing blue lights were parked along the street. An ambulance could be seen at the outer edge of the scene. A helicopter flew overhead as police cars trickled away. Residential streets were blocked, and a heavy police presence remained in the area Thursday.
Tennessee Bureau of Investigation spokeswoman Keli McAlister said the Gulf Coast Regional Fugitive Task Force went to a Frayser home to look for a suspect with felony warrants. Marshals saw the man get into a vehicle and then proceed to ram task force vehicles several times before exiting with a weapon, McAlister said. Marshals then opened fire, killing the man who died at the scene. McAlister did not say how many marshals fired or how many times the man was shot.
One local official identified the victim as Brandon Webber and said he was shot several times in his family's front yard. Family members confirmed to the Daily Memphian that the 21-year-old Webber died.
In identifying Webber on Twitter early Thursday, Shelby County Commissioner and mayoral candidate Tami Sawyer said "Every life lost should matter...every single one. How many times will this be ok? It cannot continue to be."
Memphis police officers were called in to help with crowd control as word of the shooting spread on social media. As more protesters showed up, more Memphis officers and Shelby County sheriff's deputies arrived at the scene. The situation then escalated, and officers donned protective riot gear as people threw rocks and bricks. Police cars and a nearby fire station were damaged, Rallings said.
The TBI is called in to investigate police-involved shootings by district attorneys in Shelby and other counties in the state. TBI investigators then give their report to the district attorney, who will decide whether to pursue charges against officers involved.
Actress Mira Sorvino reveals past rape
Actress Mira Sorvino, who has been one of the most vocal voices in the #MeToo movement, says she is a survivor of rape.
Sorvino made the revelation during a press conference on Wednesday, alongside New York Governor Andrew Cuomo, in an effort to encourage the state legislature to eliminate New York's statute of limitations on rape in the 2nd and 3rd degrees and pass additional sexual harassment protections before the end of the legislative session next week.
"This whole #MeToo [movement] this has been wonderful, but it has been highly traumatizing for me on a personal level just because I have had to revisit my past and my demons in a way that I really had not fully explored... I had not really dealt with past traumas," Sorvino said tearfully. "I had not really sought out the help I needed, so this past year and a half has been a very interesting and hard and wonderful time for me. But I can stand here before you and say not only was I a sexual harassment and battery victim at the hands of Mr. Weinstein, but I'm also a sexual assault victim and I'm also a survivor of date rape."
Sorvino said she had not made it public previously but wanted to try to help other survivors "woh need to feel that they can take the time they need to sort through the trauma."
She also said that shew grew up wtih a strong "almost fundamentalist" mother and a patriarchal family and "there is still a shame to anything sexual being public."
Sorvino did not detail when the assault occurred or identify the rapist.
In response to CNN's request for comment on Sorvino reiterating her harassment allegation against Harvey Weinstein, which she first made in an interview with the New Yorker in 2017, a representative for the former film producer said, "Ms. Sorvino's unfounded accusation of any physical assault or battery, or sexual contact at all by Mr. Weinstein is not only complete and utter nonsense, but it is dismissed by her own words, conversations and previous professional relationship with Mr. Weinstein."
Sorvino is one of more than 80 women who have accused Weinstein of sexual misconduct. She has said Weinstein made unwanted sexual advances towards her when they worked on a project together in 1995.
St. Louis Blues hoist hockey's Stanley Cup for first time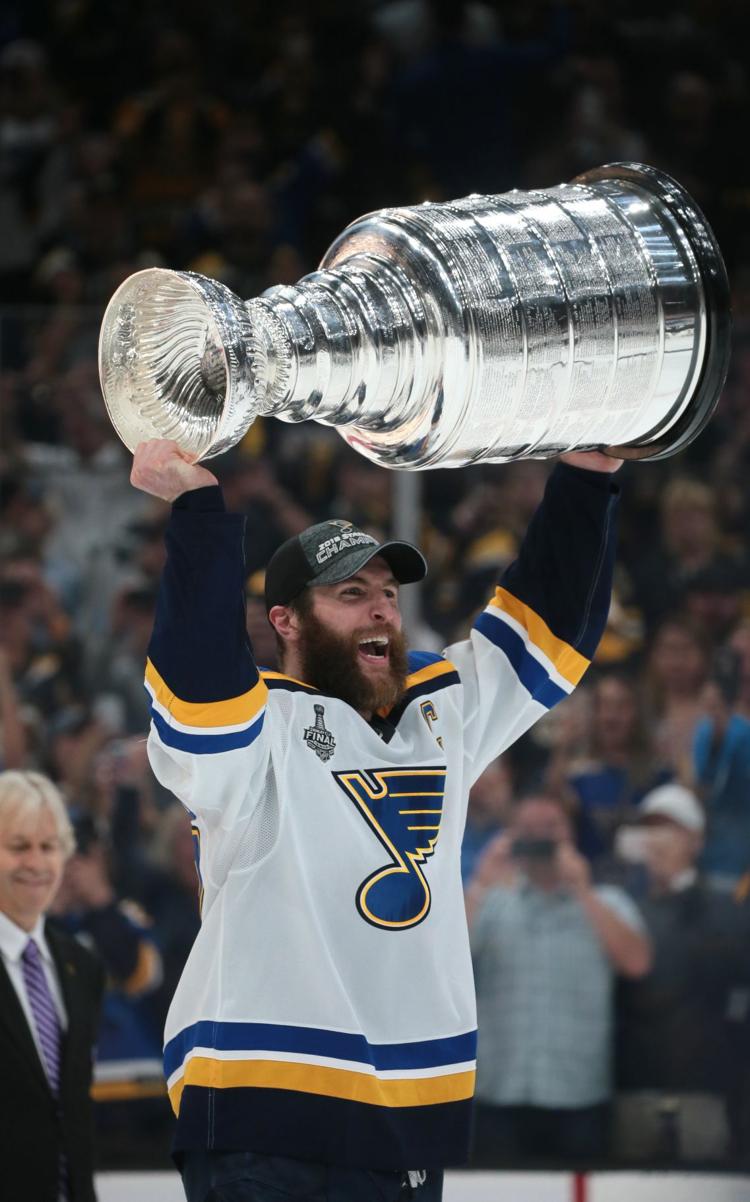 The wait is over, the curse lifted. In their 52nd year of existence, the St. Louis Blues are Stanley Cup champions for the first time by virtue of their 4-1 victory over the Boston Bruins in Game 7.
Rookie goalie Jordan Binnington kept the game from slipping away in the first period, when the Blues went more than 16 minutes without a shot on goal and the Bruins pelted him with 12 shots.
Conn Smythe Trophy winner Ryan O'Reilly gave the Blues a lead they'd never lose with a tip-in goal late in the first period. Captain Alex Pietrangelo, Brayden Schenn and finally Zach Sanford followed with goals to make it a 4-0 game in the third period. The defense held firm in front of Binnington, and it was all over but the shouting.
There was plenty of shouting, cheering, hugging, tears on the ice afterwards. It was mayhem, the happiest type of mayhem imaginable.
There was Pat Maroon, the pride of Oakville, with son Anthony. Colton Parayko, handing the Stanley Cup to young Laila Anderson, who's battling a rare disease.
The "Sasky Boys" — Saskatchewan natives Brayden Schenn and Jaden Schwartz — posing with the Cup in front of several hundred Blues fans who somehow found their way into the Garden.
And Pietrangelo, pausing as he spoke to reporters on the ice to listen to chants of "Let's Go Blues! Let's Go Blues!" He goes down in history as the first Blues player to lift the Cup.
"Heavier than I thought," Pietrangelo joked. "My first thought was make sure Bouw (Jay Bouwmeester) gets an opportunity because that's what you work for. You work for your teammates."
Bouwmeester, a 16-year vet who went his first 10 years in the league without playing in a single playoff game, was the first to get the Cup from Pietrangelo. And then Alexander Steen, Chris Thorburn, David Perron ... and on it went.
The Blues have the Cup. Fans in St. Louis didn't let the distance stop them from celebrating - they filled the Enterprise Center, where the Blues play, and Busch Stadium, where the Cardinals play, for watch parties. 
No team in the four major North American team sports (NHL, NBA, NFL, MLB) had ever been in last place overall even one-quarter into a season and gone on to make the league championship series (or in the case of the NFL, the Super Bowl).
The Blues, last in points on the morning of Jan. 3, have gone one better. They've won the whole thing.
It probably doesn't happen without O'Reilly, who has been playing with a rib injury for much of these playoffs. That's the reason why his faceoff wins dropped dramatically and his shot seemed to lack its usual zip.
"He was the guy that kind of kept us afloat a little bit at the start of the year," Bouwmeester said. "He was probably the one consistent guy that was playing at a high level. ... right from the start he was lights out."
There's no doubt O'Reilly helped get them across the finish line. His first-period goal gave him eight points in the series (five goals, three assists), a Blues record for a Stanley Cup Final. His 22 points in the playoffs on eight goals and 14 assists set another Blues record.
The Cup comes home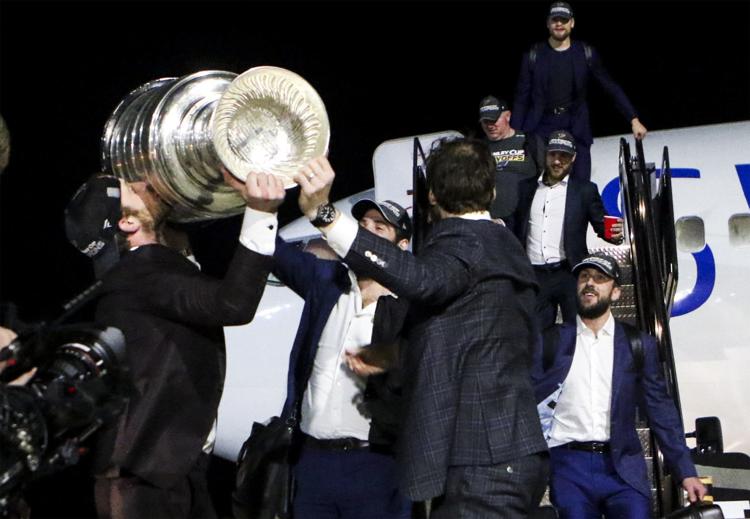 The Cup comes home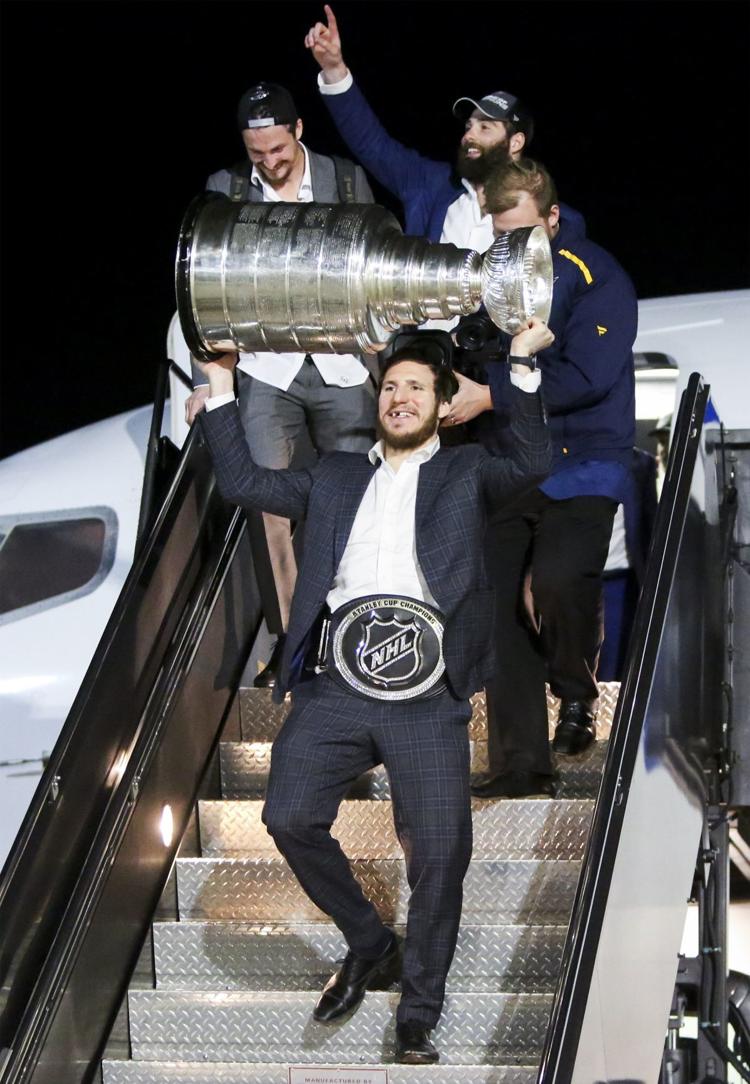 The Cup comes home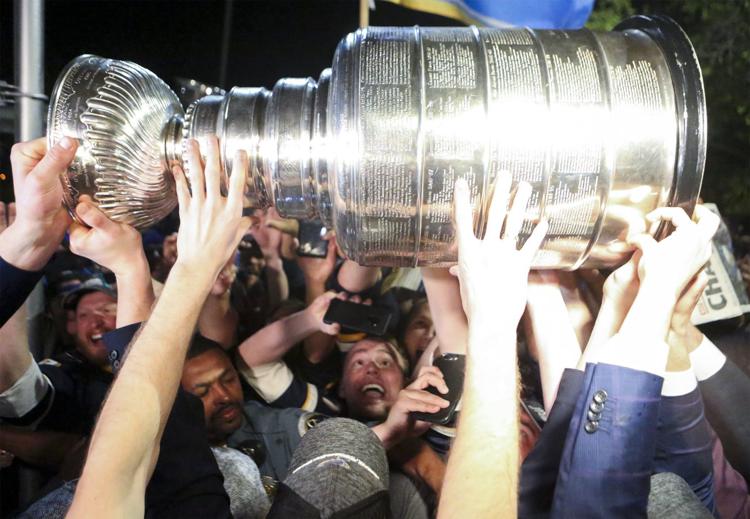 The Cup comes home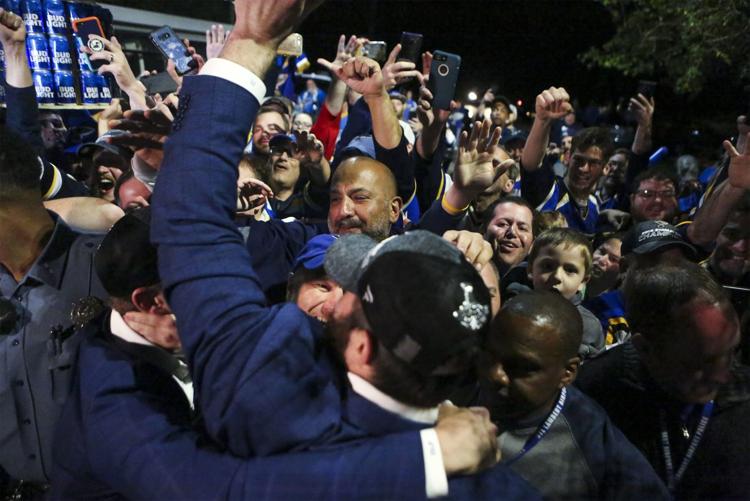 The Cup comes home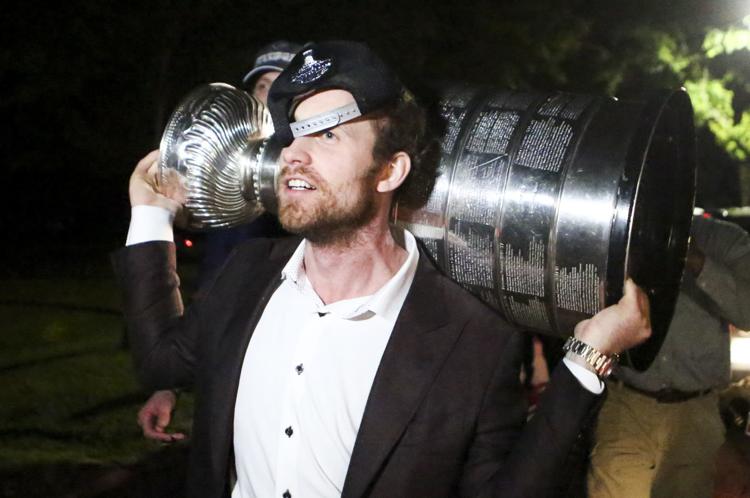 The Cup comes home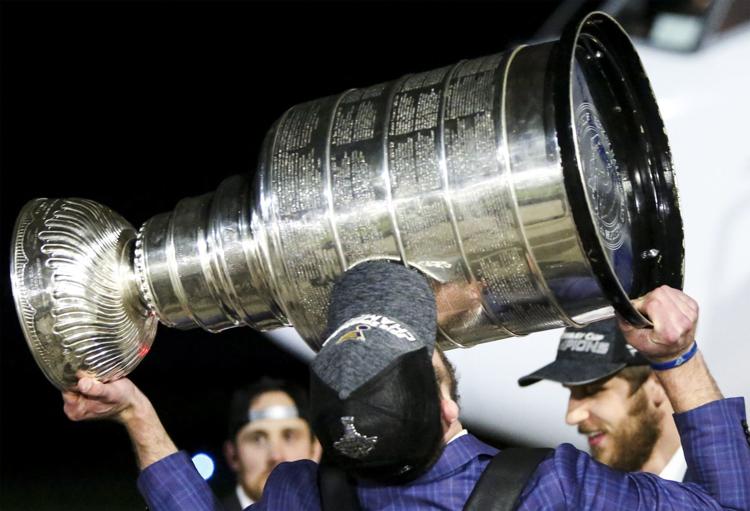 The Cup comes home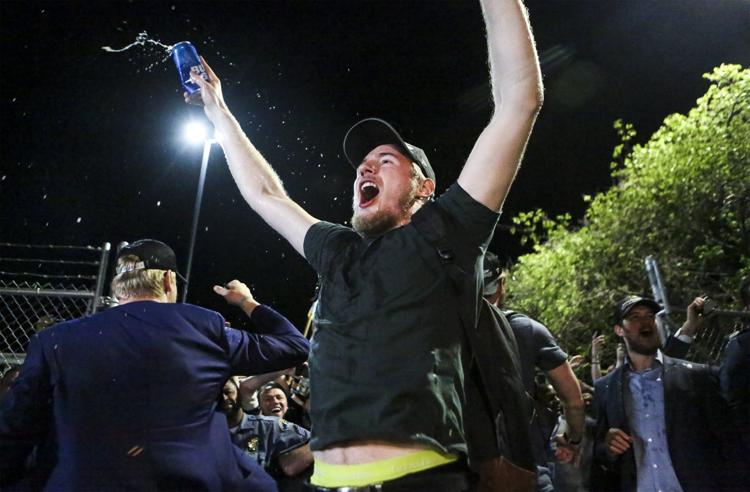 The Cup comes home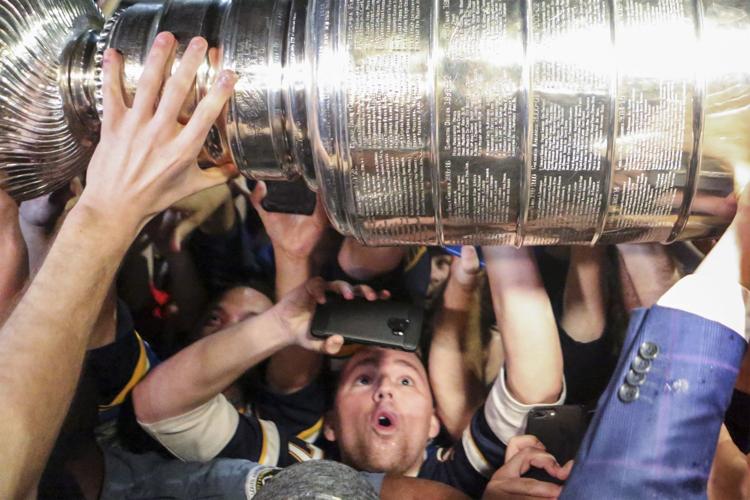 The Cup comes home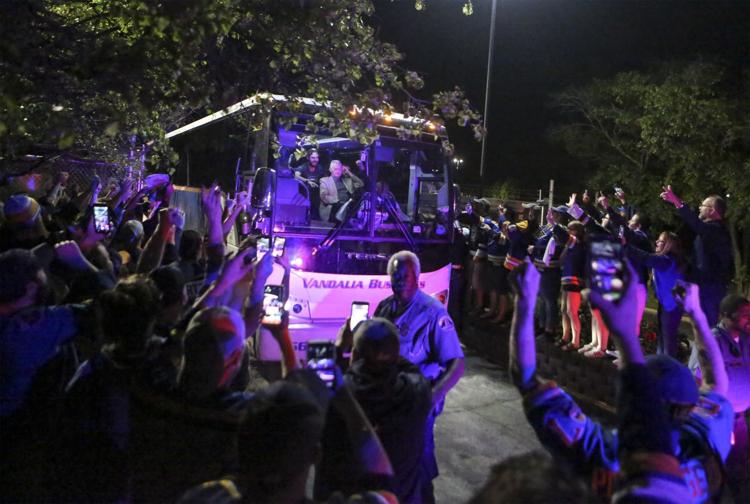 The Cup comes home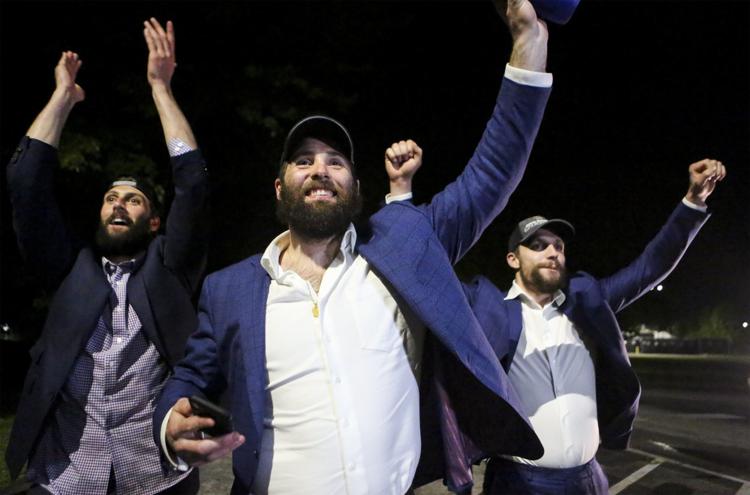 The Cup comes home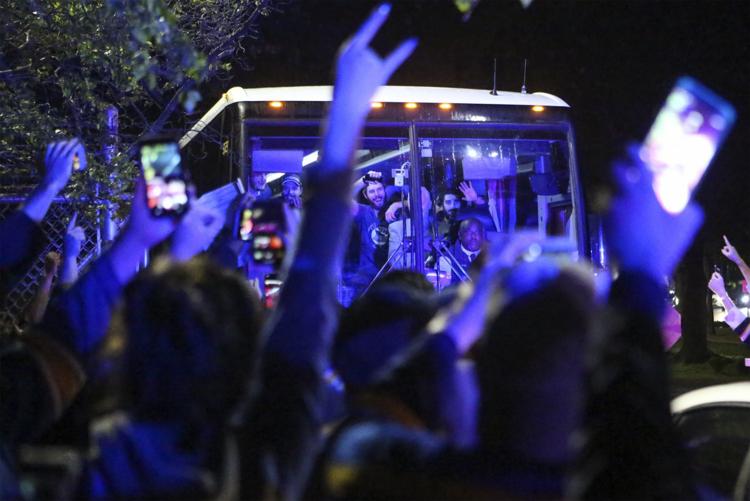 The Cup comes home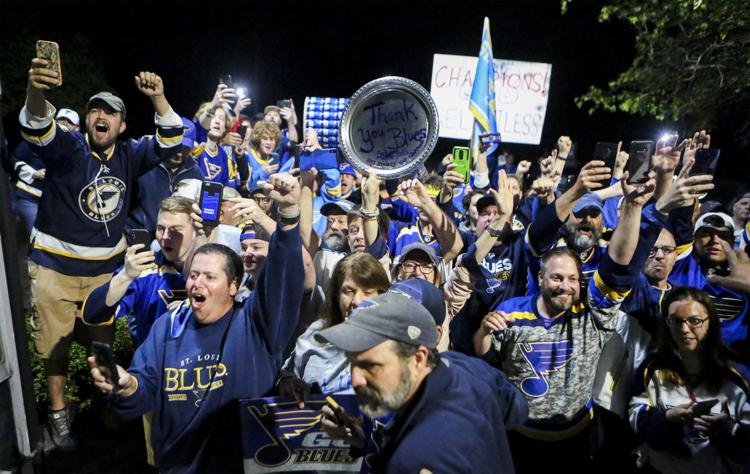 The Cup comes home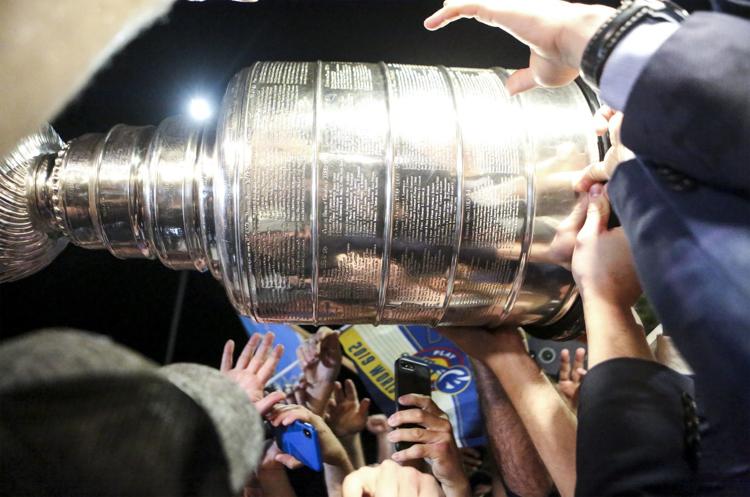 The Cup comes home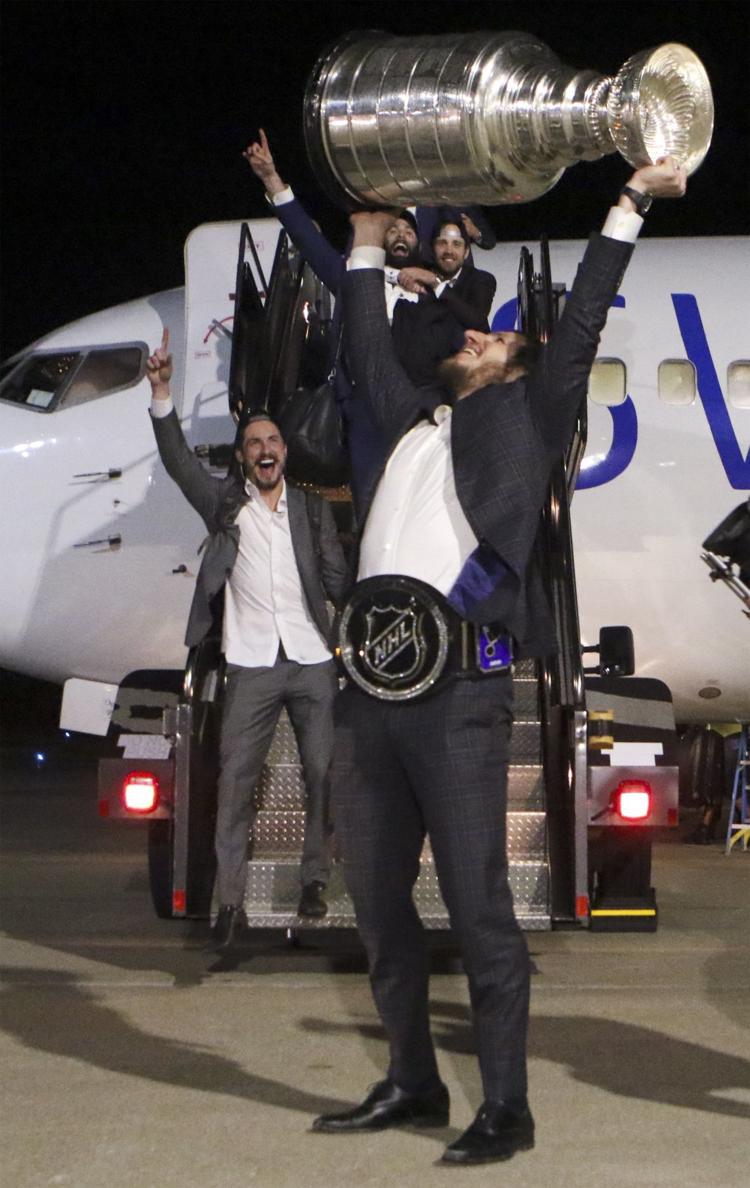 The Cup comes home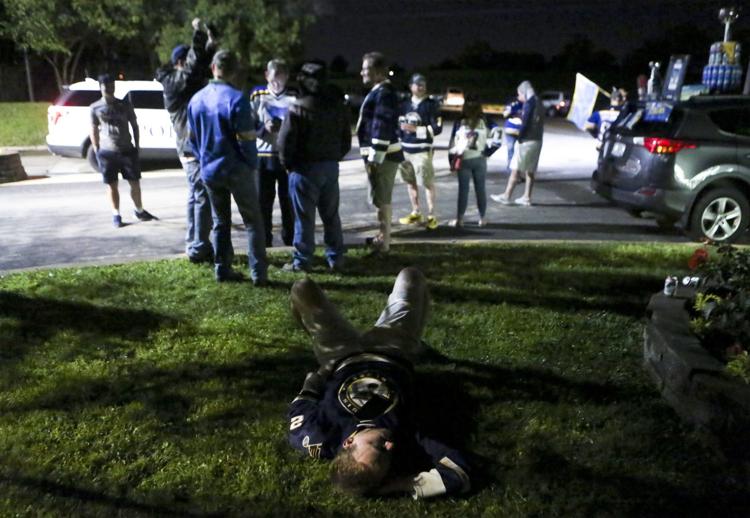 The Cup comes home