Also in the news this Thursday: automatic free lunch in jeopardy for 1 million kids and no school in Chicago as teachers strike. 
Trump's tweet of 'unhinged meltdown' becomes Pelosi cover photo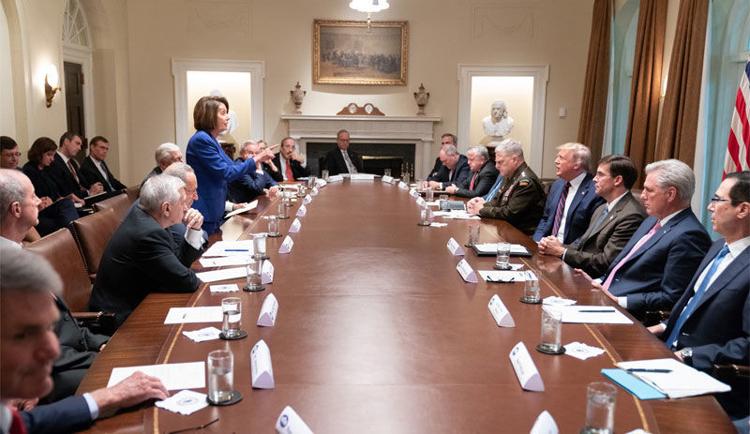 House Speaker Nancy Pelosi on Wednesday redirected an attack from President Donald Trump on Twitter, turning a photo he had tweeted of her during a contentious White House meeting with the caption "Nervous Nancy's unhinged meltdown!" into her Twitter cover shot.
The image released by the White House shows the California Democrat standing with her finger pointed at a seated Trump during a meeting in which congressional Democratic leaders said the President had a "meltdown."
Pelosi's deputy chief of staff Drew Hammill noted the change on Twitter, writing, "Thanks for the new cover photo @realDonaldTrump!"
Reporters were not allowed in the meeting Wednesday. Photos released by the White house cannot usually be independently verified as an accurate depiction of the events in the room. Pelosi reclaiming and promoting the image that Trump meant as an attack, however, marks a notable -- and newsworthy -- exception.
Democratic leaders were at the White House for a meeting on Syria, which came shortly after the House overwhelmingly in a bipartisan vote passed a resolution opposing the Trump administration's troop withdrawal.
Speaking to reporters after the meeting, the top congressional Democrats said they had walked out. Senate Democratic leader Chuck Schumer of New York said they had done so when Trump "started calling Speaker Pelosi a third-rate politician."
"He was insulting, particularly to the speaker. She kept her cool completely, but he called her a third-rate politician," Schumer said. "This was not a dialogue, it was sort of a diatribe. A nasty diatribe, not focused on the facts."
Pelosi later said Trump had actually referred to her as a "third-grade politician."
White House press secretary Stephanie Grisham described the meeting differently, saying in a statement that Pelosi "had no intention of listening" and that Trump had been "measured" and "decisive."
Later Wednesday, the President tweeted a series of photographs from the meeting along with insults. In one tweet, he called Pelosi "a very sick person!"
Tensions between congressional Democrats and the White House have escalated sharply in recent weeks as Democrats push forward in their impeachment investigation into Trump and his contacts with Ukraine. Lawmakers have conducted a steady stream of closed-door depositions this week as part of the inquiry.
Automatic free lunch could be lost by 1 million kids under Trump rule
Nearly a million children could lose their automatic eligibility for free school lunches under a Trump administration proposal that would reduce the number of people who get food stamps.
The U.S. Department of Agriculture has released an analysis that says as many as 982,000 children could be affected by the change. About half would have to pay a reduced price of 40 cents for school lunch and 30 cents for breakfast. Around 40,000 would need to pay the full price, which varies depending on the district.
The rest — 445,000 — would remain eligible for free meals, but their families would have to apply to qualify.
Children automatically qualify for free lunches if their families receive food stamps, but the Trump administration has proposed tightening eligibility for the Supplemental Nutrition Assistance Program, or SNAP, which was once known as food stamps. The USDA is not proposing changes to the income rules for the program. It says it is addressing a loophole that gives eligibility to people who would not have otherwise qualified.
The agency said the vast majority of affected children would still be eligible for either free or reduced-price meals.
But Lisa Davis of the advocacy group No Kid Hungry said the application to qualify could be a barrier.
"We hear from schools all the time about the challenge they have with getting families to understand the paperwork or to get it back," Davis said.
The National School Lunch Program serves roughly 30 million students, including about 20 million free meals daily. For those who don't qualify for free or reduced price meals, the average price of lunch was $2.48 for elementary school students in the 2016-17 school year, according to the School Nutrition Association, which represents cafeteria employees and vendors.
The group says about three-quarters of school districts have students with unpaid meal charges.
The prevalence of school lunch debt shows even small amounts of money can add up over time and become a burden to struggling families, said Giridhar Mallya, senior policy officer at the Robert Wood Johnson Foundation.
Earlier this year, a Rhode Island district at the center of a controversy around "lunch shaming " — singling out students who owe lunch money — said $12,000 of its $77,000 in unpaid meal charges were owed by children who qualified for free lunches. The district said the charges were incurred before the families' applications were approved.
In details released late Monday, the USDA said its proposal could cut $90 million a year from the cost of its school lunch and breakfast programs, which last year was more than $18 billion. It noted the actual number of children who could lose automatic access to free lunch could be less, since some schools offer free lunches to all students regardless of their eligibility.
Cocaine really powdered milk, so man withdraws guilty plea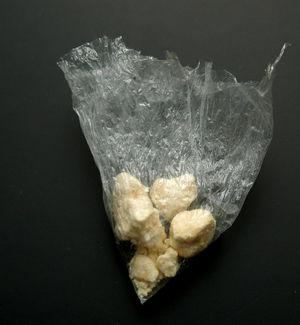 A man pleaded guilty to cocaine possession in Oklahoma -- only to withdraw his plea and have his case dismissed after it turned out to be powdered milk.
Cody Gregg was sentenced to 15 years in prison last week after he pleaded guilty to possession of cocaine with intent to distribute, according to court records. His guilty plea was the result of an August arrest and charge of trafficking illegal drugs.
After a lab report showed a negative test for drugs, he withdrew his plea, court records show. On Thursday, an Oklahoma County judge approved the request, leading to a dismissal the next day, according to The Oklahoman.
Gregg, 26, told the judge that the powered milk was from a food pantry, according to the paper. It said he was riding his bike on August 12 when an officer tried to stop him because he had no rear lights. He pedaled faster then jumped off his bike and fled, and officers found the white powder in his backpack, the paper said, citing an affidavit.
He was released Friday after being in jail since his arrest in August, the paper said.
No school for 300,000 kids as teachers strike
Chicago teachers went on strike Thursday, marching on picket lines after failing to reach a contract deal with the nation's third-largest school district in a dispute that canceled classes for more than 300,000 students.
The strike came after the Chicago Teachers Union confirmed Wednesday night that its 25,000 members would not return to their classrooms. It follows months of negotiations between the union and Chicago Public Schools that failed to resolve disputes over pay and benefits, class size and teacher preparation time.
The strike is Chicago's first major walkout by teachers since 2012 and city officials announced early Wednesday that all classes were canceled for Thursday in hopes of giving more planning time for parents.
"We want this to be a short strike with an agreement that will benefit our schools and our teachers. We have a ways to go," Chicago Teachers Union President Jesse Sharkey said during a Wednesday night union news conference. "We actually want to see improvement on all the issues we are talking about here."
Mayor Lori Lightfoot said she was disappointed by the union's decision to strike.
"We are offering a historic package on the core issues — salary, staffing and class size," she said Wednesday night at her own news conference, adding that school district negotiators will remain at the bargaining table and that she hopes the union does, too.
During the 2012 strike, the district kept some schools open for half days during a seven-day walkout. District officials said this time they will keep all buildings open during school hours, staffed by principals and employees who usually work in administrative roles.
Breakfast and lunch will be served, but all after-school activities and school buses are suspended.
Janice Jackson, the district's CEO, encouraged parents to send their children to the school that they normally attend, however they will be welcome in any district schools.
"We've put together a really comprehensive plan for the students," Jackson said. "We will make sure they are safe and they have a productive day."
Also striking will be 7,000 support staffers, whose union also failed to reach a contract agreement.
Nazi guard going on trial over thousands of camp murders
From his post as a young SS private in a watchtower in Nazi Germany's Stutthof concentration camp, Bruno Dey could hear the screams of Jews dying in the gas chamber. And, Dey later told investigators, the carting of their lifeless bodies to the camp's crematorium was a daily sight.
More than seven decades later, Dey is going on trial Thursday on 5,230 counts of accessory to murder in Hamburg state court. Prosecutors argue that by standing guard at the camp from August 1944 to April 1945, the 93-year-old helped Stutthof function and was thus "a small wheel in the machinery of murder."
"The accused was no ardent worshipper of Nazi ideology," prosecutors say in the indictment, reviewed by The Associated Press. "But there is also no doubt that he never actively challenged the persecutions of the Nazi regime."
Dey, a baker by training, told prosecutors he was deemed unfit for the front at age 17 in 1944 because of a heart problem, so instead was sent as a guard to Stutthof, and suggested that with or without him the killing would have taken place.
If he hadn't been there, "they would have just found someone else," he said.
Dey's attorney, Stefan Waterkamp, said his client stood by his statements to police and prosecutors. But he noted that the indictment doesn't link him to any specific killing, and that it will be up to the court to decide whether standing guard in a watchtower alone is enough to convict him.
"Many people were killed in many ways at Stutthof," Waterkamp said. "Some were directly killed, some were killed by starvation, some were killed by typhus — the question is who is immediately responsible?"
In recent years, prosecutors have successfully convicted former death camp guards using the argument that by helping camps like Auschwitz and Sobibor function, they were accessories to the murders there even without evidence of involvement in a specific killing.
The 2015 conviction of former Auschwitz guard Oskar Groening on such reasoning was upheld by a German federal court, solidifying the precedent.
In Dey's case, the reasoning is being applied to a concentration camp rather than a death camp. Still, prosecutors have expressed confidence it still pertains, since tens of thousands of people were killed in Stutthof even though — unlike at the death camps — the site's sole purpose wasn't murder.
Stutthof was established by Nazi Germany in 1939 east of Danzig, which is today the Polish city of Gdansk, and was initially used as the main collection point for Jews and non-Jewish Poles removed from the city.
From about 1940, it was used as a so-called "work education camp" where forced laborers, primarily Polish and Soviet citizens, were sent to serve sentences and often died. Others incarcerated there included criminals, political prisoners, homosexuals and Jehovah's Witnesses.
From mid-1944, when Dey was posted there, it was filled with tens of thousands of Jews from ghettos being cleared by the Nazis in the Baltics as well as from Auschwitz, and thousands of Polish civilians swept up in the brutal suppression of the Warsaw uprising.
In the end, more than 60,000 people were killed there by being given lethal injections of gasoline or phenol directly to their hearts, shot or starved. Others were forced outside in winter without clothes until they died of exposure, or put to death in a gas chamber.
Father of boy killed in Sandy Hook massacre wins defamation suit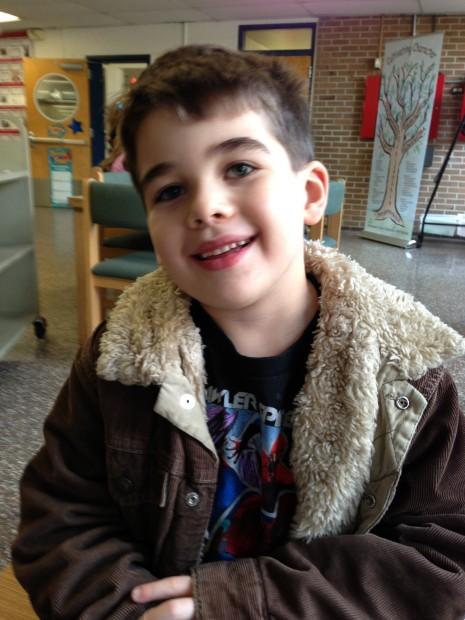 Leonard Pozner, whose son 6-year-old Noah was killed in the 2012 Sandy Hook massacre, was awarded $450,000 in damages by a Wisconsin jury from a defamation lawsuit filed in response to conspiracy theorists claiming the Newtown tragedy never occurred.
James Fetzer and Mike Palacek, co-authors of the 2016 book titled, "Nobody Died at Sandy Hook" claimed that the shooting -- where 26 people died, among them 20 children -- was a staged political scheme, rather than a tragic massacre that took many lives on December 14, 2012 in Newtown, Connecticut.
The book falsely states that Pozner fabricated his son Noah's death certificate. The writers also claimed that Noah was not a real person, and alternatively, that he was not Pozner's son, according to the complaint.
Judge Frank D. Remington of Wisconsin's Dane County Circuit Court ruled in June that the statements by Fetzer were defamatory, and the case went to trial to determine damages. The jury's decision was made Tuesday, officials at Dane County Court told CNN.
"I have now had to defend my son's existence against these hoaxers for longer than he was alive," Pozner told CNN Wednesday.
"For many years, I attempted to use the legal system to get hoaxers like Mr. Fetzer to stop attacking me and terrorizing my family."
Fetzer told CNN that the tragedy was an Obama administration "drill where no kids died to promote gun control."
Palacek and the book publisher's parent company Wrongs Without Remedies LLC both settled with Pozner and their cases were dismissed.
Fetzner is solely responsible for the payment awarded to Pozner.