Also in the news this Thursday: next up in impeachment hearings, Michigan city paying war vet for ICE detainment and Trump loses another round over tax returns. 
Rescue puppy with tail growing out of his forehead goes viral
There's a 10-week-old puppy in Missouri with a tail growing out of his forehead.
Yes, his forehead. No, it doesn't wag. And, appropriately, his name is Narwhal.
Well, his full name is "Narwhal the Little Magical Furry Unicorn," according to dog rescue nonprofit organization Mac's Mission, which took him in after he was discovered last Saturday. He was found in the freezing cold, with what appears to be the beginnings of frostbite on one paw.
The tail on Narwhal's forehead is short and stubby, sprouting right between his eyes -- and flops from side to side when he plays. He has a normal tail, too, this one is just extra.
Workers at Mac's Mission, which specializes in special needs dogs who had been abused or born with defects, say he's recovering quickly, with the frostbite healing.
Vets took X-ray scans which showed the tail isn't connected to anything. It has no real use, as far as they can tell, but it also doesn't cause him any pain and there's no medical reason to remove it -- so the forehead tail is here to stay. "The unicorn face tail does not bother Narwhal and he never slows down just like any normal puppy," said the Facebook post.
He was found with another dog, which rescue workers speculate may be his father. This older dog, who has been named Poppa Smurf, is a Daschund Terrier mix -- so they assume Narwhal may have some Daschund in him as well.
It's not clear what happened to the two of them before they were discovered, but a spokesperson from Mac's Mission said Narwhal is from rural Missouri, loves to play - and now has thousands of online fans after his special tail made him famous.
He's not yet ready for adoption but the organization has received more than 50 adoption applications for him, a spokesperson told CNN.
Narwhal will likely be listed for adoption once he's older and has gone through more medical procedures like vaccinations. The staff say they also want to monitor his unicorn horn a little while longer to make sure it doesn't grow or become a problem.
Walmart hires off-duty officers ahead of El Paso reopening
Walmart has quietly hired off-duty officers at its stores in El Paso, Texas, where a gunman police say targeted Mexicans opened fire in a store in August and killed 22 people.
Walmart plans Thursday to reopen the store where the attack happened and amid ongoing lawsuits over safety. Walmart didn't have a guard in the store the day of the mass shooting.
The reopening will happen unceremoniously, Walmart spokeswoman Delia Garcia said, and will follow a brief meeting with employees. She declined comment on security measures.
Police say Patrick Crusius drove more than 10 hours from his grandparents' house where he lived in a Dallas suburb to carry out the attack. Crusius, 21, has pleaded not guilty. More than 3,000 people from largely Latino El Paso and neighboring Ciudad Juarez, Mexico, were at the store when the attack happened.
"There was a time that Walmart hired off-duty officers and for some time prior (to) August 3rd that ceased," said El Paso police spokesman Enrique Carrillo, in an email. He declined to provide more details.
When El Paso Police Chief Greg Allen first revealed the phasing out of officers in a city council meeting, council members discussed possibly mandating that off-duty officers be hired at large stores. The idea hadn't been implemented.
Instead, Walmart quietly started hiring off-duty officers at their stores across the city, from Supercenters to "neighborhood markets," the retail giant's smaller grocery stores.
"We're covering Walmarts, we're also covering Sam's (Club)," said El Paso police union president Ron Martin. "Even the neighborhood Walmarts are being covered. Some of them are being covered by sheriff's deputies, some of them are being covered by our guys. I mean, I have seen some constables working it."
Martin said it's unclear how long Walmart will continue to staff every location.
Pay for the off-duty officers is about $50 per hour depending on their rank, or about double their hourly wage.
Walmart declined to discuss the hiring of police officers, the costs, or if they are taking similar steps in other cities.
"We typically do not share our security measures publicly because it could make them less effective, but they may include hiring additional security, adding cameras in store and using 'lot cops' in the parking lot," said Walmart spokeswoman Delia Garcia, referring to security cameras placed in parking lots. "We will continue our long-standing practice of regularly evaluating our staffing, training, procedures, and technology which are designed to provide a safe working and shopping experience."
Show us your taxes: Court hands Trump another loss on tax returns
 An appeals court has denied for the second time President Donald Trump's attempt to stop an accounting firm from turning over his financial documents to the House, making it the second tax case Trump's lawyers say they are taking to the Supreme Court.
The DC Circuit Court of Appeals said on Wednesday that a panel of eight judges out of 11 voted against allowing Trump to continue his appeal.
The decision is another loss stacked against Trump, after federal judges have repeatedly rebuked him and greenlighted the House's effort as it also pursues his impeachment. The case, if Trump loses again with the Supreme Court, could deliver his tax returns or closely related financial documents into the hands of House Democrats.
The opinion reiterates the strong signal the court sent last month, when it upheld a lower court ruling that Trump's longtime accounting firm Mazars USA must comply with a House subpoena of his tax documents and turn over eight years of accounting records.
Trump's attorney Jay Sekulow said Wednesday that they will appeal the decision to Supreme Court, noting "well reasoned dissent" from three judges to Wednesday's opinion.
In a separate case, Trump faces a Thursday deadline to ask the Supreme Court to block a Manhattan grand jury subpoena for copies of his financial records and tax returns. His attorneys have previously said they intend to ask the Supreme Court to take up the New York case.
And in yet another new filing in a third case Wednesday night, Trump's legal team asked a judge for a two-week buffer period if the US House asks for his tax returns through New York state. Congressional Democrats countered in that court filing that they'd like to write an argument this week responding to this request and have an in-person hearing before the judge makes a decision.
Courts have previously refused to curtail Congress' subpoena power.
Michigan city pays $190,000 to war vet wrongfully detained by ICE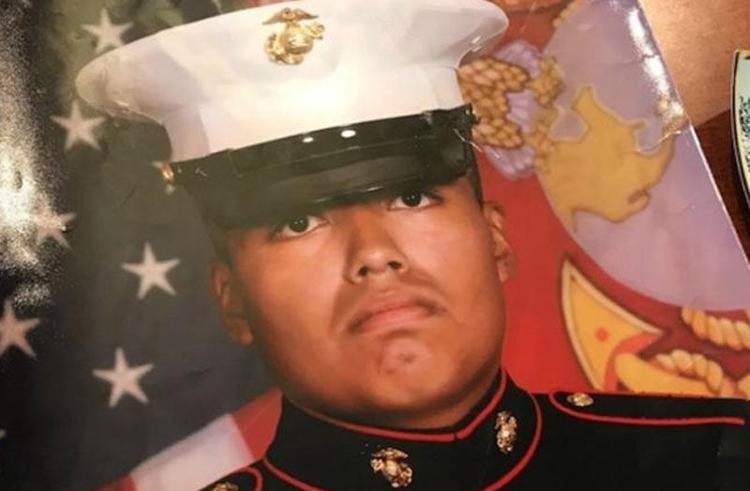 A Michigan city will pay $190,000 to a Marine veteran and U.S. citizen who was arrested and turned over to Immigration and Customs Enforcement officials.
The Grand Rapids City Commission approved the settlement on Tuesday to go to Jilmar Ramos-Gomez, a Michigan native.
In November last year, the city's authorities arrested him after he allegedly set a small fire at a hospital, pulled a fire alarm and ended up on the hospital's helipad, according to the ACLU.
He pleaded guilty to a misdemeanor trespassing charge and a judge ordered him released on his own recognizance, his attorney says. But instead of releasing him from jail, local authorities handed him over to ICE, advocates said.
 Authorities at the time said that the Kent County sheriff's department had a contract with ICE that meant they had to tell the federal agency when he was about to be released. Ramos-Gomez had claimed he was a foreign national illegally in the country, ICE said in a statement released through the sheriff's office.
ICE said it worked in good faith with the information it had available, and Ramos-Gomez was released after three days in custody.
Ramos-Gomez served in the Marines from October 2011 to August 2014, according to military records. The lance corporal and tank crewman was awarded numerous medals for his service.
He suffers from post-traumatic stress disorder as a result of his service in Afghanistan, and has episodes where he disappears and has no recollection of where he's been when he is found again, the ACLU said. It added that's what happened when Grand Rapids authorities arrested him last year.
Parade of key witnesses up next in impeachment hearings
Several more witnesses scheduled to testify in the House impeachment hearings over the next week are expected to say they too worried about President Donald Trump's push for Ukraine to investigate Democrats as the U.S. withheld military aid from the country.
What's ahead on the impeachment schedule:
MORE WITNESSES
The House intelligence committee, which is conducting the impeachment hearings, has set a packed schedule of open hearings over the next week.
On Friday, lawmakers will hear from former U.S. Ambassador to Ukraine Marie Yovanovitch, who was ousted in May at Trump's direction. She told lawmakers in a closed-door deposition last month that there was a "concerted campaign" against her as Trump and his personal lawyer, Rudy Giuliani, pushed for probes of Democrat Joe Biden and other political opponents.
Eight more witnesses will testify next week, some in back-to-back hearings on the same day. Among them will be Lt. Col. Alexander Vindman, a National Security Council official who said he raised concerns in the White House about Trump's push for investigations; Gordon Sondland, Trump's European Union ambassador, who spoke to the president about the Ukraine policy; and Fiona Hill, a former Russia adviser to the White House who told lawmakers about national security adviser John Bolton's concerns about Ukraine.
All witnesses testifying this week and next have already spoken to investigators in closed depositions, some of them for 10 hours or more.
___
BACK BEHIND CLOSED DOORS
Though those private depositions are largely done, Democrats have scheduled two more for this week — at the same time they are conducting the open hearings.
Democrats have scheduled a closed-door session with David Holmes, the political counselor at the U.S. Embassy in Kyiv, for Friday. An official familiar with the matter said Holmes is the person Taylor referred to in his testimony on Wednesday when he said an aide had overheard a conversation between Sondland and Trump in July about Ukraine conducting investigations.
They have also scheduled a Saturday deposition with Mark Sandy, an official at the Office of Management and Budget. Sandy is one of several OMB officials who have been invited by the committee to appear as lawmakers try to find out more about the military aid that was withheld. So far, none of those officials has shown up for their depositions as Trump has instructed his administration not to cooperate.
While the open hearings are being conducted by the intelligence panel, the closed-door hearings have been held by the intelligence, Foreign Affairs and Oversight and Reform committees.
___
HEADED TO JUDICIARY
The public hearings are expected to last at least another week. After that, the three committees will submit a report to the Judiciary panel, which will oversee the impeachment process.
Judiciary is expected to hold its own hearings and, eventually, vote on articles of impeachment. Democrats say they are still deciding whether to write them.
Next would come a floor vote, and if articles of impeachment are approved by the House, there would then be a Senate trial.
House Democrats are hoping to finish the process by the end of the year. A Senate trial, if called for, would likely come in 2020.
Female singers get spotlight but not the top award at CMAs
The Country Music Association Awards almost fully honored and highlighted the women of country music — whose songs have been heavily dismissed on country radio over the years — until two words were uttered when they named its entertainer of the year: Garth Brooks.
Wednesday night's show kicked off with a performance featuring country female acts across generations, included three female hosts and had Maren Morris as its top nominee. But in the final moments, Brooks won the top prize over Carrie Underwood, who many had hoped would be the first female to win entertainer of the year since 2011.
Brooks did highlight female acts during his acceptance speech at the Bridgestone Arena in Nashville, Tennessee.
"If they gave this award for this show tonight, I'd have to give it to Reba McEntire's performance," Brooks said, while also praising Kelsea Ballerini and Luke Combs, who won two honors.
All eyes seemed to be on Underwood, who had a successful year with her album "Cry Pretty" and an all-female tour, for an entertainer of the year win. The last woman to win the prize was Taylor Swift, and Underwood was this year's sole female nominee.
Underwood hosted the show alongside McEntire and Dolly Parton, and though she didn't win any awards, Underwood did win over the audience: She was a vocal beast, hitting all the right notes and more during a smoky performance of "Drinking Alone."
Morris also marked the big night for female country acts by taking home album of the year for "GIRL." The award also went to her producer busbee, who died in September at age 43 from brain cancer.
"I would be really remiss if I didn't mention a huge facet of why this album sounds the way it does, and we miss him so dearly. He texted me the morning that we got the nomination for album of the year this year, and we were so excited, and that's our friend busbee," a teary-eyed Morris said onstage. 
Kacey Musgraves, who won four Grammys this year, picked up female vocalist of the year and music video of the year for "Rainbow."
Other women who won Wednesday included Ashley McBryde, who won new artist of the year, and fiddle player Jenee Fleenor, named musician of the year.
Musgraves, joined by Willie Nelson, gave a wonderful performance of "Rainbow Connection" from "The Muppet Movie," even weaving in some of her own song "Rainbow." Pink also shined, with Chris Stapleton by her side, as she performed the song "Love Me Anyway." And Dan + Shay, who won vocal duo of the year, gave a beautiful, heartwarming performance of the hit "Speechless."
In a white dress and standing on a stage donned with white flowers, Morris — who is pregnant — performed her hit song "GIRL," touching her belly as she hit a high note at the end of her performance.
"GIRL" was also nominated for single of the year and song of the year, but it lost in both categories (the winners were Blake Shelton's "God's Country" and Combs' "Beautiful Crazy"). Morris also lost musical event of the year to Lil Nas X and Billy Ray Cyrus' ubiquitous No. 1 hit, "Old Town Road."
Combs, who has dominated the country charts and streaming services with his songs and albums, also won male vocalist of the year, beating out Stapleton, Keith Urban, Thomas Rhett and Dierks Bentley.