Your Sunday 6: Hawaiian hiker found alive, tornado hits in Oklahoma, boulder blocks highway in Colorado
People are also talking about crowded conditions on Mount Everest, Trump accusing Jussie Smollett of a hate crime and Monday's Blues game.
Woman found alive after 17 days in a Hawaiian forest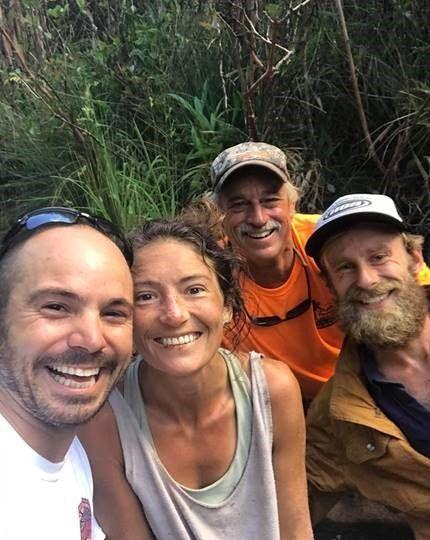 A Hawaii woman has been found alive in a forest on Maui island after going missing more than two weeks ago.
Amanda Eller was found injured in the Makawao Forest Reserve, the Maui News reported Friday.
Family spokeswoman Sarah Haynes confirmed she spoke with Eller's father, John. Eller was airlifted to safety.
"I was crying tears of joy," Eller's mother, Julia, said. "I never gave up hope for a minute. I knew that we would find her."
The physical therapist from the Maui town of Haiku went missing on May 8. Her white Toyota RAV4 was found in the forest parking lot with her phone and wallet inside.
Hundreds of volunteers have searched for her since. Eller's parents had offered a $10,000 reward to encourage people to find her.
Javier Cantellops said he was searching for Eller from a helicopter along with Chris Berquist and Troy Helmers when they spotted her about 3:45 p.m. near the Kailua reservoir, according to Maui Police Department spokesman Lt. Gregg Okamoto and the Honolulu Star-Advertiser.
Cantellops told the newspaper that she was in the bed of a creek with waterfalls on either side.
He told CNN he saw Eller waving her hands at the helicopter.
"It was unbelievable, dude," Cantellops said. "Seeing her for the first time in a long time was just unbelievable. It was nothing short of elation."
"That vegetation is so thick, it's a miracle that we saw her," Cantellops told CNN.
The Maui Fire Department brought Eller to a hospital for evaluation, Okamoto said in a statement.
Her mother told the Maui News that Amanda Eller survived by staying near a water source and eating wild raspberries and strawberry guavas. She even ate a couple of moths, Julia Eller said.
Her daughter tried to catch some crawfish, but she was "not very successful," Julia Eller said.
"She lost quite a bit of weight, as you can imagine, being lost for that amount of time," Julia Eller said. "But she was able to survive it. She had the right skills and did the right things to buy time so that we had a chance to find her."
Amanda Eller suffered a leg fracture, abrasions on her ankles and a severe sunburn, but Julia Eller told the Maui News that her daughter's spirits were good.
"And all of those things are treatable," Julia Eller said.
A photo was posted to a Facebook page tracking the search, showing a smiling Eller with what appeared to be injuries to her face and dirt on her clothing. The photo shows Eller surrounded by Cantellops, Berquist and Helmers.
Climbers on Everest face crowded conditions during deadly week
Three more climbers have died on Mount Everest, bringing the toll of those dead or presumed dead to nine across the 2019 climbing season, CNN reports.
Two people died on the Nepali side of Everest earlier this week, Meera Acharya, director of Nepal's department of tourism, confirmed to CNN.
Nepali climbing guide Dhruba Bista fell ill on the mountain and was transported by helicopter to the base camp, where he died Friday.
The following day, British climber Robin Haynes Fisher died of what appeared to be altitude sickness at 28,215 feet, while descending from the summit.
"I am hopeful to avoid the crowds on summit day and it seems like a number of teams are pushing to summit on the 21st," he wrote in a captioned Instagram post on May 13.
"With a single route to the summit, delays caused by overcrowding could prove fatal so I am hopeful my decision to go for the 25th will mean fewer people. Unless of course everyone else plays the same waiting game."
During the week beginning May 20, crowds of climbers became stuck in a queue to the summit, above the mountain's highest camp at 26,247 feet.
Irish climber Kevin Hynes, 56, died Friday morning on the Tibetan side of Everest in his tent at 22,966 feet, the UK Press Association reports. Hynes, a father of two, was climbing with a group from the UK-based company 360 Expeditions.
Hynes reached 8,300 meters on Wednesday, but turned back the following day, accompanied by experienced climbing guide Dawa Sangee.
In a statement, 360 Expeditions called Hynes "one of the strongest and most experienced climbers on our team," adding, "He really was a wonderful man and it was a great privilege to have him on our team."
Earlier this week, crowds of climbers became stuck in a queue to the summit, above the mountain's highest camp at 26,247 feet. Two died Wednesday after descending from the summit: Indian climber Anjali Kulkarni, 55, and American climber Donald Lynn Cash, 55.
Kalpana Das, 49, and Nihal Bagwan, 27, both from India, also died on Everest this week. Both died Thursday on their return from the summit.
Ravi, a 28-year-old Indian climber who goes by one name, died the previous week on May 17.
Anjali Kulkarni, who had become stuck in the "traffic jam," died on her way back from the peak. She had more than 25 years of climbing experience and had previously climbed Mount Kilimanjaro in Tanzania and Mount Elbrus in Russia, her son Shantanu Kulkarni told CNN.
Kulkarni spent six years training for her Everest climb. Previously, she owned an advertising agency with her husband, but they both retired to "pursue their dream of standing atop Mount Everest," Shantanu said.
Cash, a grandfather, collapsed near a portion of the trail that had an altitude of about 8,770 meters (28,700 feet), according to the Nepali expedition company Pioneer Adventure Pvt. Ltd.
"Our team did their best to save his life," the company said, adding that Sherpa guides had attempted to keep him alive while pulling him down the mountain. "Despite their best efforts in providing the best guidance, sufficient oxygen supplies and medical support they could not save his life."
Last week, a search for Irish climber Seamus Lawless, 39, was called off, after the Trinity College Dublin professor fell while descending from the peak, according to PA.
In a statement, a spokesperson for the university said: "While the experienced search team has made every effort to locate Shay, the extremes of operating at high altitude and the sheer range of the search area ultimately proved too difficult and based on expert advice the Lawless family have decided to call off the search rather than risk endangering anyone's life in the treacherous conditions."
The death toll for Everest's 2019 climbing season is not unusual for the mountain. In 2018, five climbers died, while six died in both 2017 and 2016.
Tornado hits Oklahoma town, killing two, mayor says
A likely tornado killed at least two people as it destroyed a motel, roared through a nearby mobile home park and caused significant damage in the Oklahoma City area, officials said Sunday.
El Reno Mayor Matt White said during a news conference that "there have been two fatalities at this point in time," adding that officials are currently working to notify relatives.
Saturday night's storm in El Reno comes after a week of tornados, severe rain and flooding in the Southern Plains and Midwest, including a tornado that hit Jefferson City, Mo. The region's most recent spate of bad weather and flooding has been blamed for at least nine deaths.
White said search and rescue efforts are continuing in the Oklahoma town.
National Weather Service meteorologist Rick Smith in Norman told The Associated Press that the suspected twister hit El Reno on Saturday night as a powerful storm system rolled through the state. Crews were expected to arrive on the scene Sunday to determine the severity of the damage to the town located just west of Oklahoma City.
The American Budget Value Inn was destroyed by the storm. Images from the scene showed emergency crews sifting through rubble after part of the motel's second story collapsed into a pile of debris strewn about the first floor and parking lot. Elsewhere, overturned cars and twisted metal could be seen briefly as intermittent lightning flashed across the sky and the wailing sirens of approaching emergency vehicles were heard in the distance.
Trailers at the Skyview Estates mobile home park adjacent to the motel also were damaged, as was part of a nearby car dealership.
"We have absolutely experienced a traumatic event," White said during an earlier news conference Sunday.
White said several people were transported to hospitals in Oklahoma City, but did not give an exact number.
"We're doing a search and rescue right now ... we have all hands on deck," White said.
Boulder the size of a building blocks Colorado highway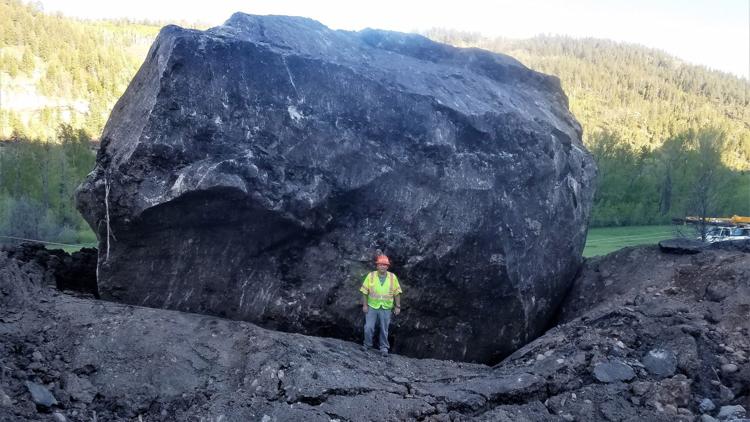 A road in Colorado is closed indefinitely due to a massive rock slide that produced two boulders large enough to wipe out a significant portion of the pavement.
According to the Colorado Department of Transportation, the boulders struck Colorado 145 on Friday between Cortez and Telluride. The slide included dirt and other rocks. The two huge boulders destroyed the full width of the highway pavement, leaving a trench about 8 feet deep across both lanes. The road is impassable, the department said.
One of the boulders remains embedded on the highway, according to the Colorado DOT, which described it as the size of a building and said it will have to be blasted into smaller pieces before being moved off the highway.
"A geo-technical team, equipment and supplies are being mobilized to the site, but it is not known when the road can be re-opened," the department said in a post on Facebook.
In Japan, Trump accuses Jussie Smollett of hate crime against his supporters
President Donald Trump, while in Japan on a state visit, slammed actor Jussie Smollett for not apologizing to his supporters after his alleged staged attack, CNN reports.
The gay black actor said in January that he'd been the victim of a hate-fueled attack in Chicago, but police announced weeks later that he had staged the attack.
At the time, the "Empire" actor told detectives the two men who attacked him spouted racial slurs and shouted, "This is MAGA country," a reference to Trump's "Make America Great Again" campaign slogan.
In a tweet early Sunday, Trump described Smollett's actions as a "hate crime."
In addition to great incompetence and corruption, The Smollett case in Chicago is also about a Hate Crime. Remember, "MAGA COUNTRY DID IT!" That turned out to be a total lie, had nothing to do with "MAGA COUNTRY." Serious stuff, and not even an apology to millions of people!

— Donald J. Trump (@realDonaldTrump) May 25, 2019
"In addition to great incompetence and corruption, The Smollett case in Chicago is also about a Hate Crime. Remember, 'MAGA COUNTRY DID IT!'" he tweeted. "That turned out to be a total lie, had nothing to do with 'MAGA COUNTRY.' Serious stuff, and not even an apology to millions of people!"
In March, prosecutors suddenly dropped the charges against the actor. Smollett had been accused of disorderly conduct and filing a false police report about his alleged attack.
An Illinois judge last week ordered authorities to unseal his criminal case file. Cook County prosecutors will release the documents in the case by June 3.
This is not the first time Trump has criticized Smollett over the case. In March, he called the actor "an absolute embarrassment to our country."
Monday: First game of first Blues' Stanley Cup Final in 49 years
Before the game starts (7 p.m. Monday, in case you don't already have it on your calendar), check out these articles:
BenFred: Ending Blues' curse would mean more to Armstrong family than most know
Hochman: Orr image is iconic one in hockey history
Scorned by some, original Blues laid the foundation for hockey in St. Louis
On Monday, make sure to get a Post-Dispatch to read the Stanley Cup Final preview section. Here is a searchable list of newsstands.
-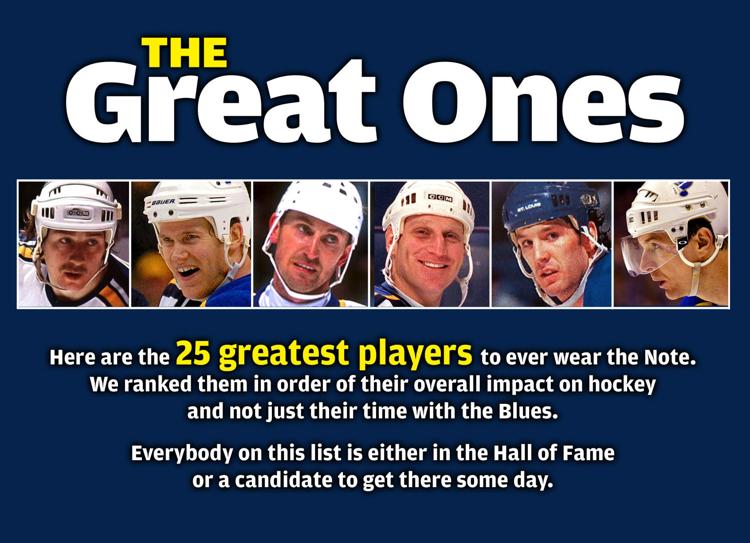 Paul Kariya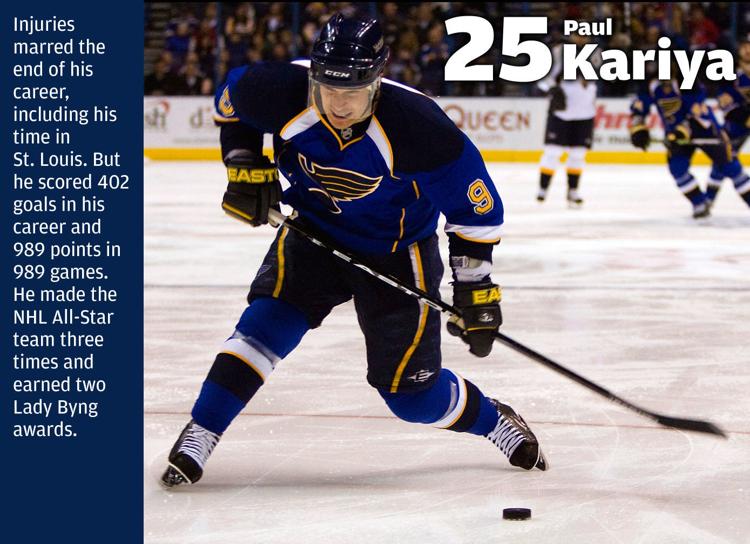 Rod Brind'Amour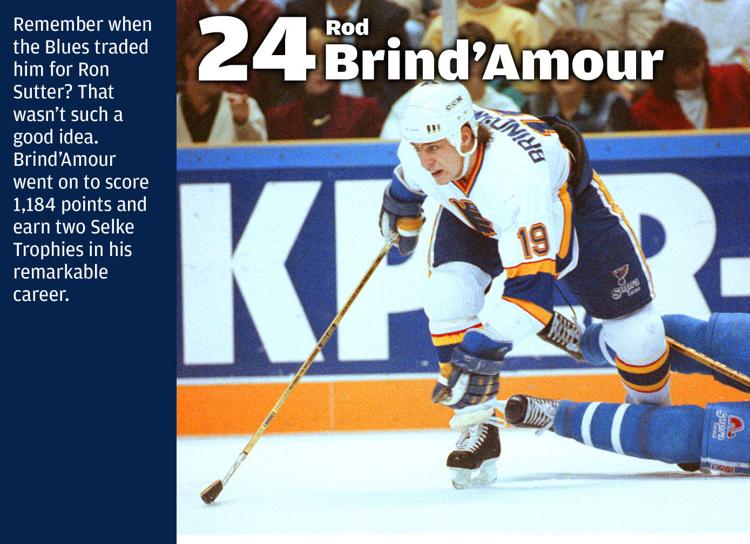 Phil Housley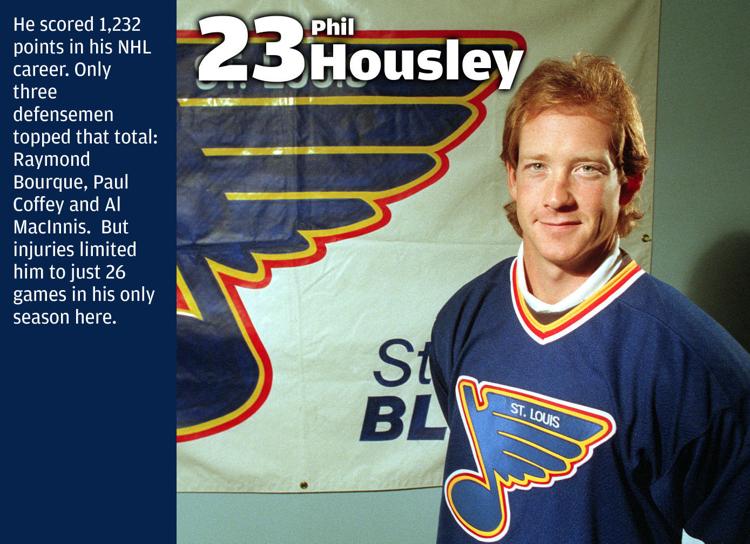 Keith Tkachuk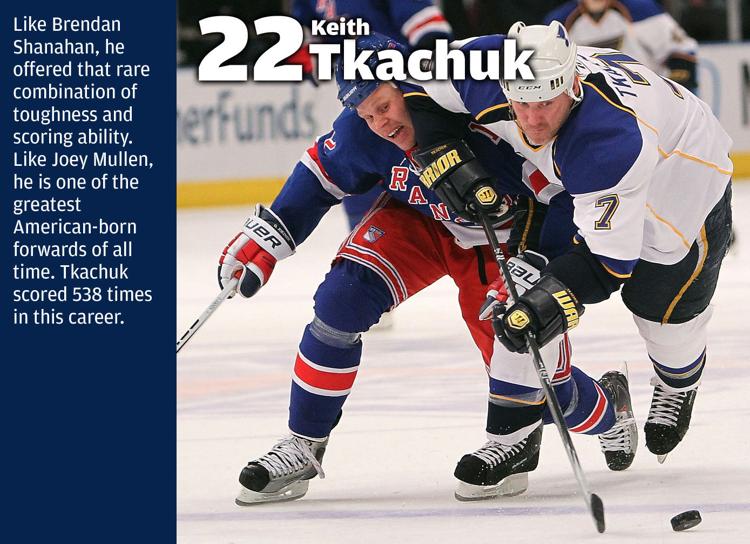 Guy Lapointe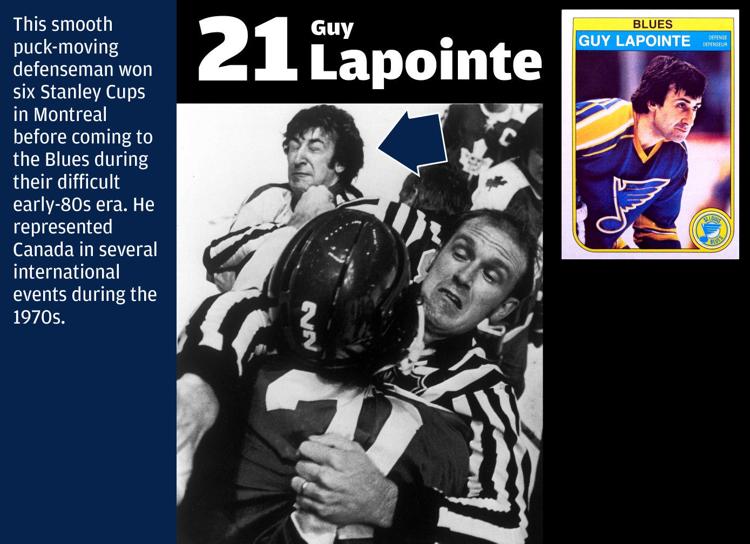 Curtis Joseph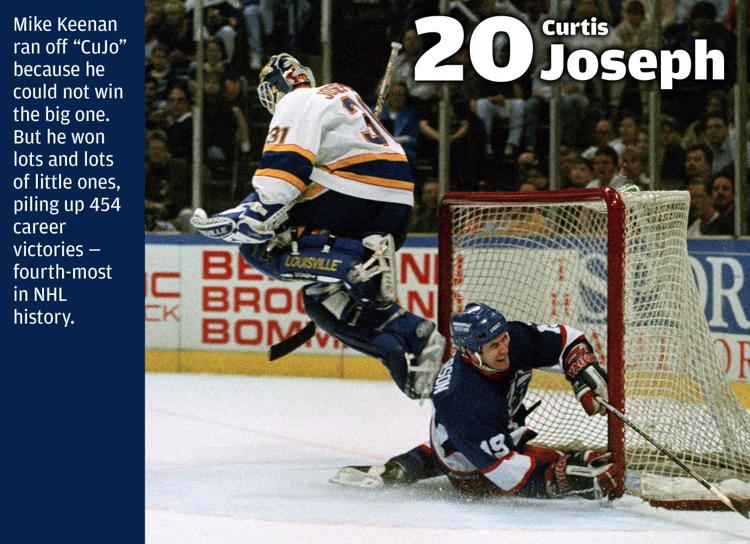 Glenn Anderson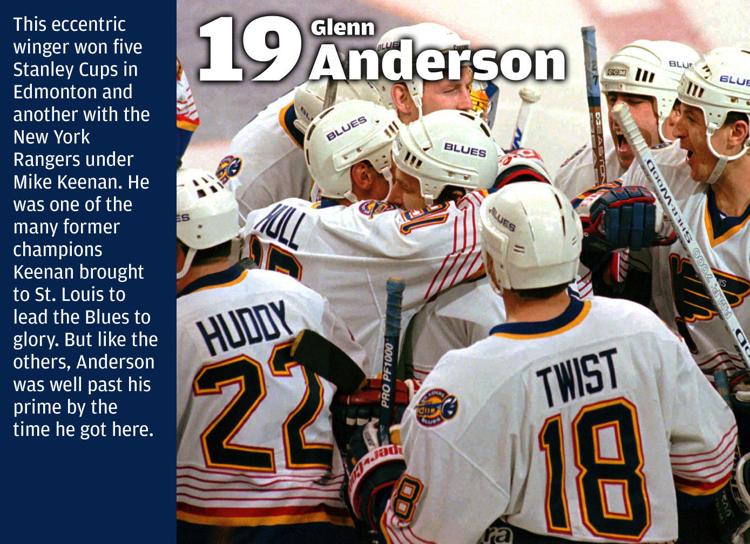 Scott Stevens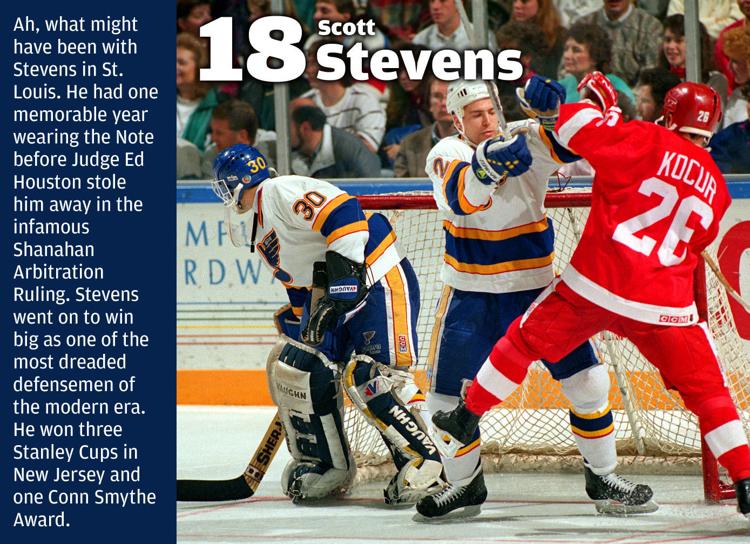 Joey Mullen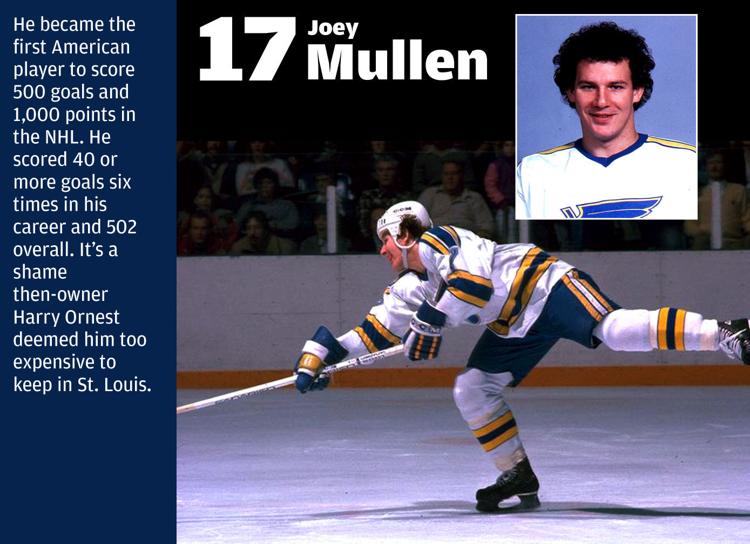 Bernie Federko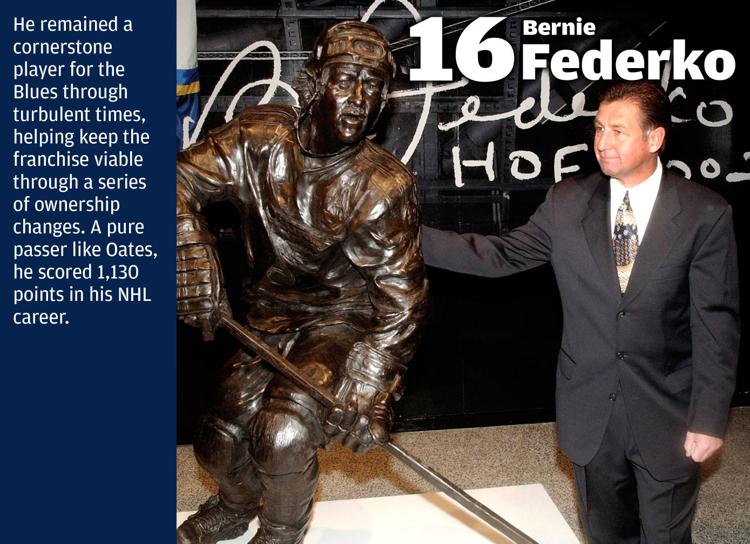 Dale Hawerchuk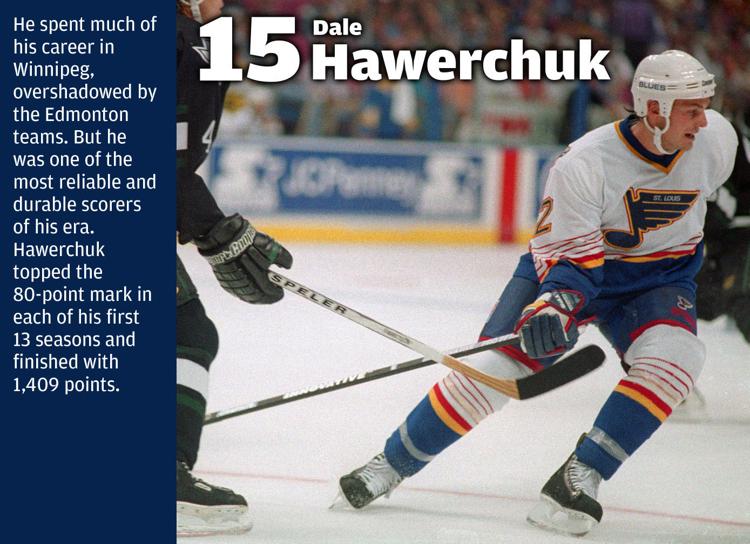 Doug Gilmour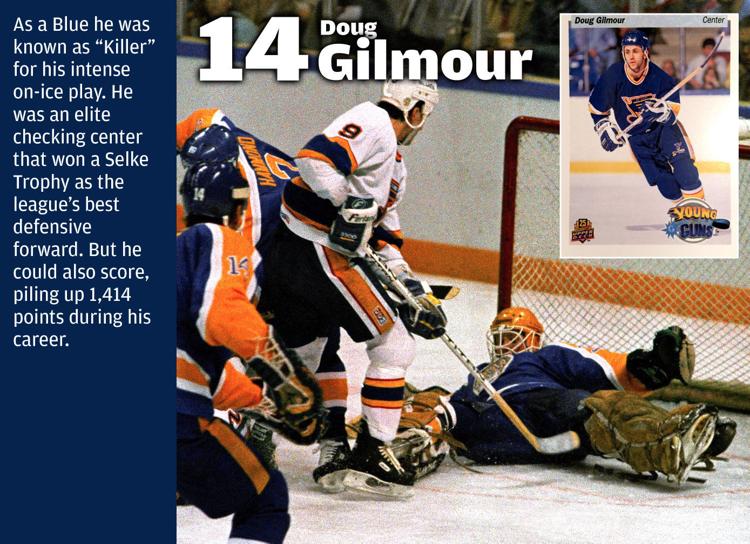 Chris Pronger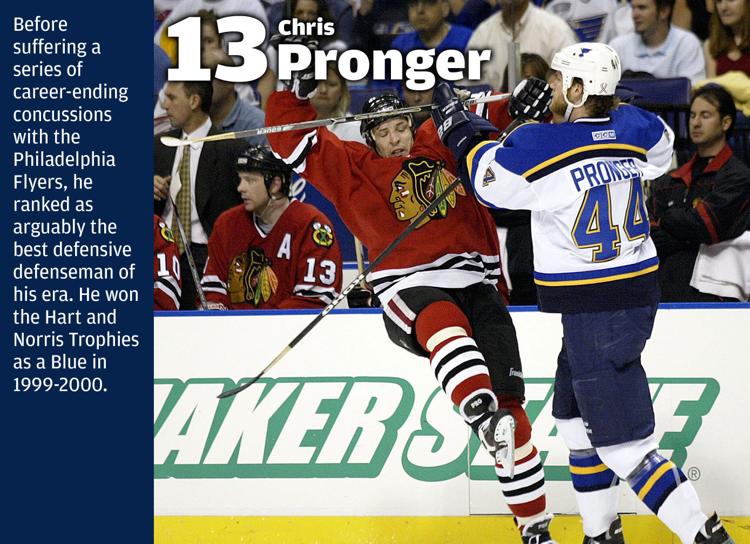 Adam Oates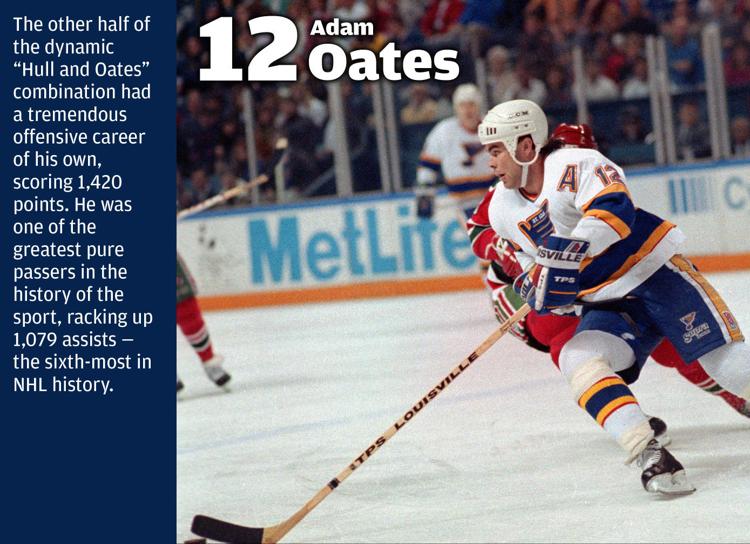 Brendan Shanahan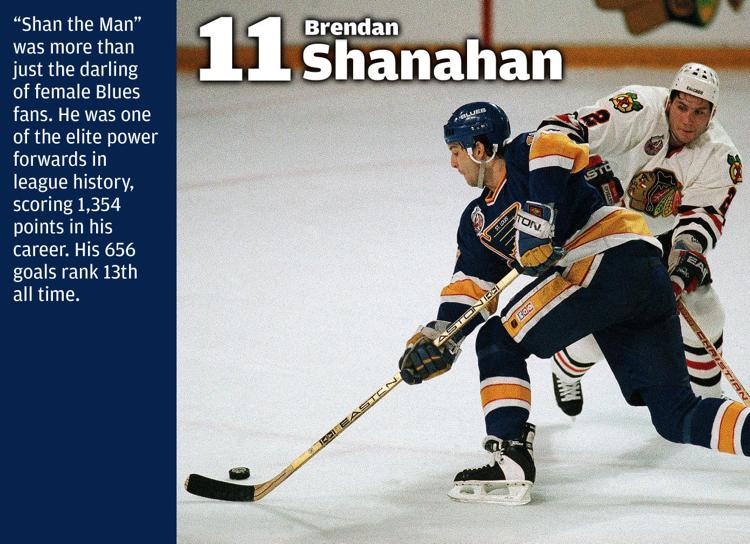 Peter Stastny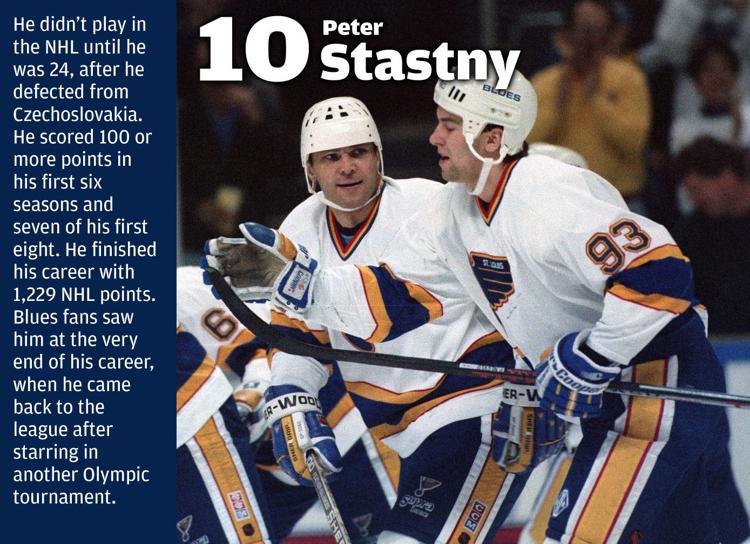 Al MacInnis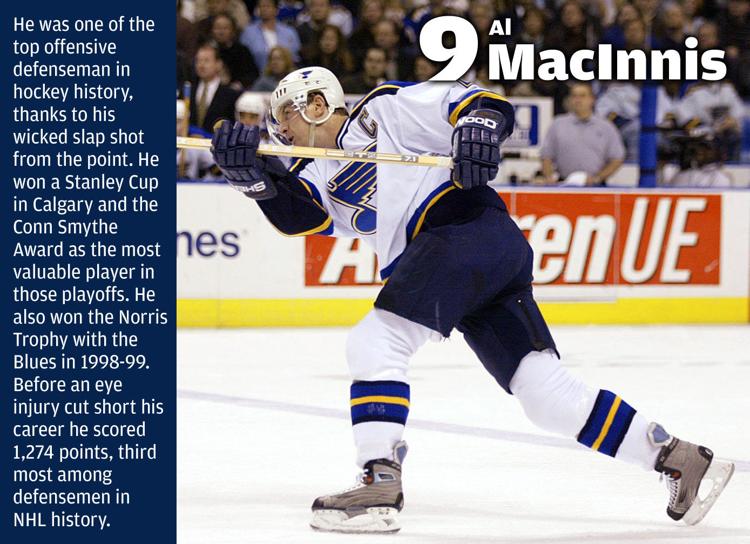 Grant Fuhr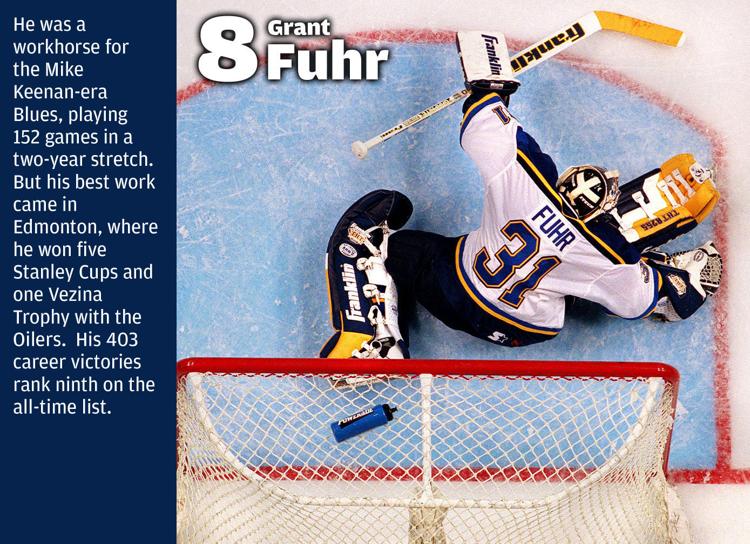 Dickie Moore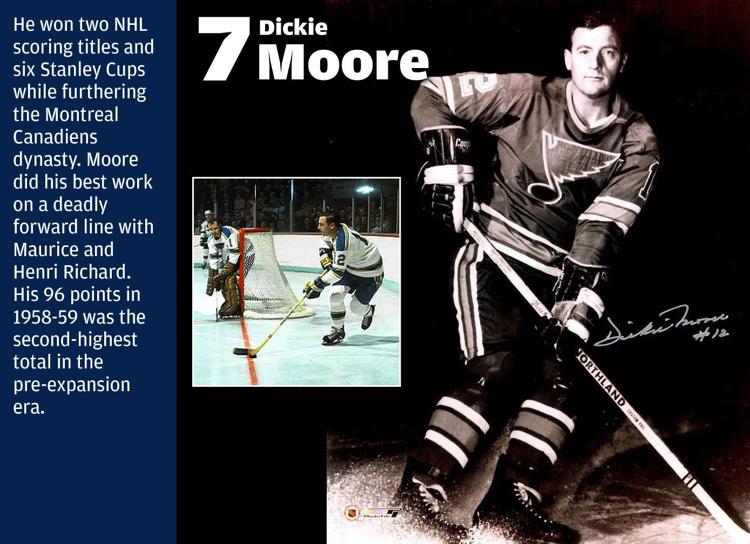 Glenn Hall
Jacques Plante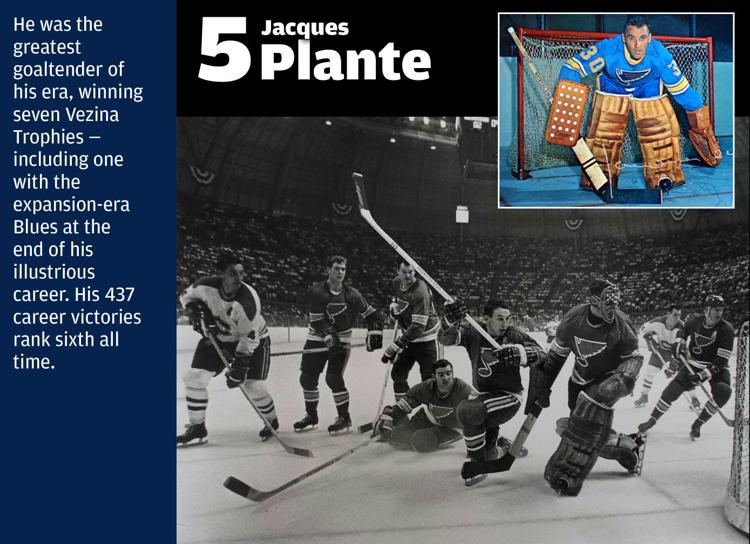 Martin Brodeur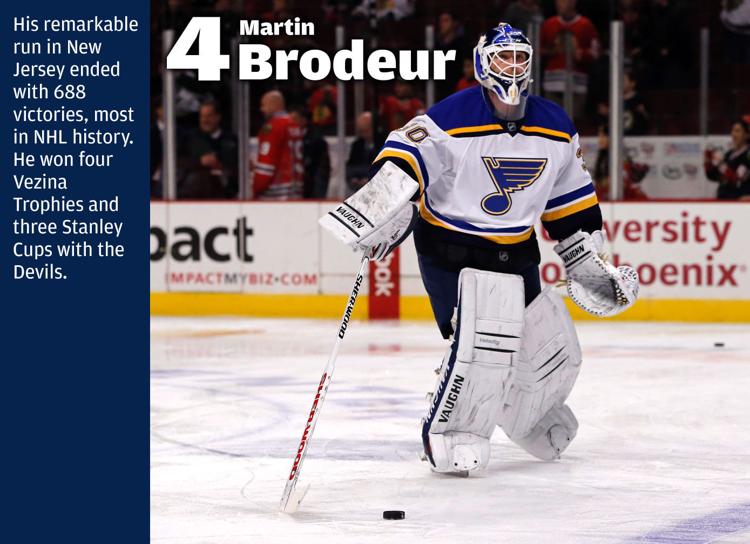 Doug Harvey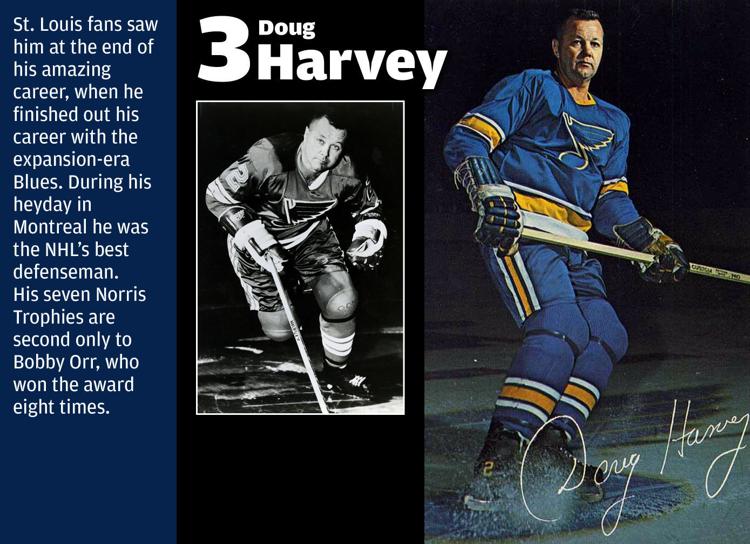 Brett Hull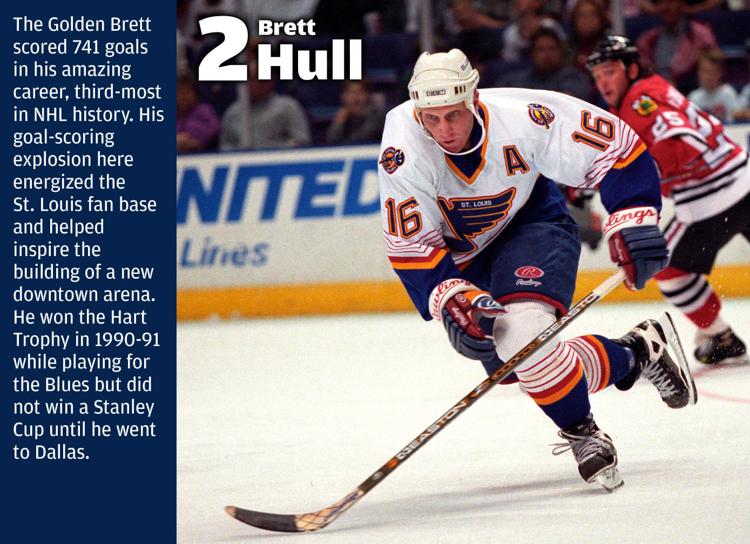 Wayne Gretzky