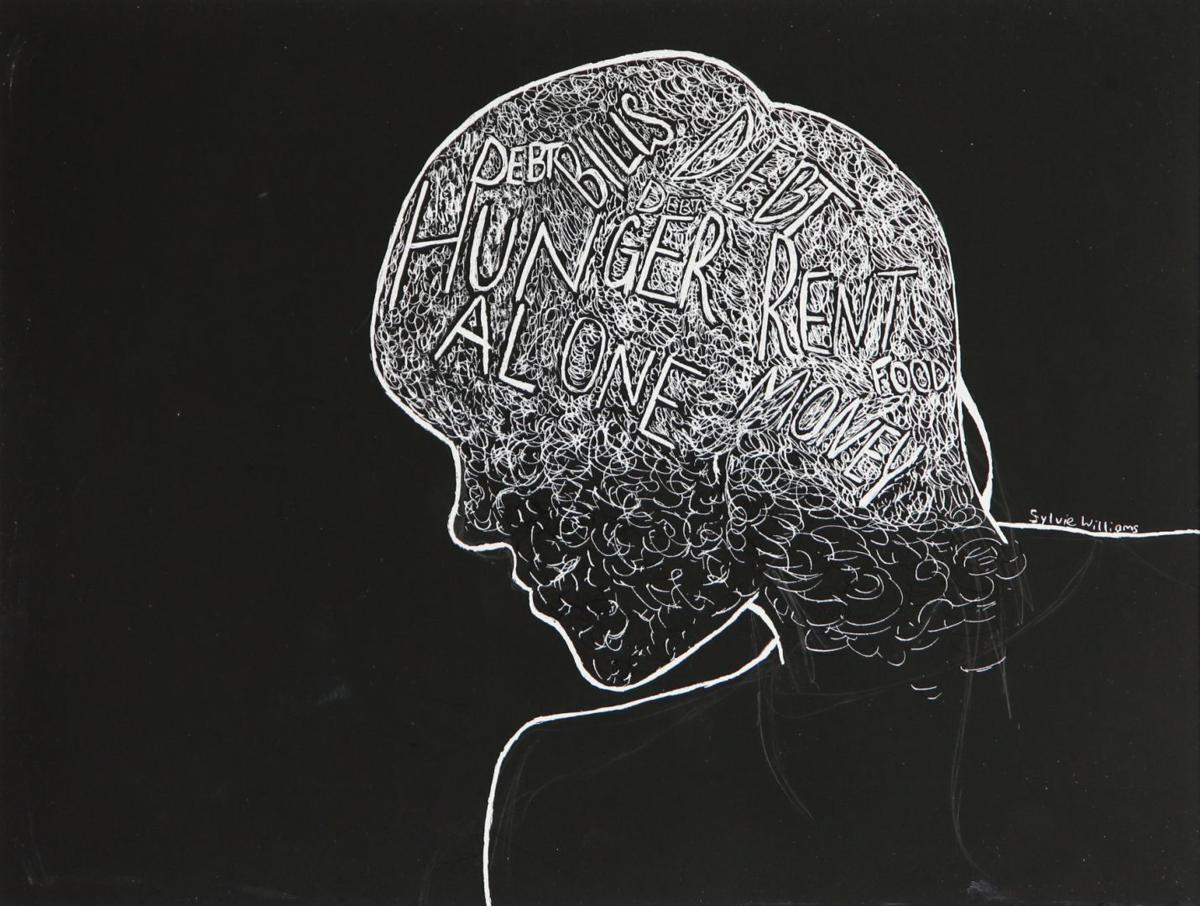 About five years ago, a group of students at Whitfield School approached one of their student council sponsors, wanting to set up a club that would provide a formal way to get involved in giving back to the St. Louis community.
"We worked with the administration and decided to start a club underneath the student council at first to make sure it had enough support," said math and science teacher Andrew Asikainen. "We had 100-plus students the first year."
The Community Service Club, now separate from the student council, provides various volunteer efforts throughout the school year for Whitfield's 400 students, and is getting ready to embark on one of its most ambitious projects – adopting 38 families through the annual 100 Neediest Cases campaign.
The campaign, which dates to 1922, has become a tradition during the holidays, helping some of the region's poorest. It's the first time the service club has been involved.
The campaign name comes from the 100 cases profiled in the Post-Dispatch, beginning today. But the campaign encompasses more than 13,000 cases, representing people from Festus to Ferguson, Belleville to Ballwin.
All of Whitfield's cases are from Big Brothers Big Sisters of Eastern Missouri, one of 79 agencies participating in the campaign, a collaboration of the United Way of Greater St. Louis and the Post-Dispatch.
Alexandra Schnarre, a senior at the private prep school in west St. Louis County, said the service club is always looking for different ways to connect with the community and that 100 Neediest Cases campaign is a good fit.
"We wanted to pick an organization where we could help a whole family, where we could know their background, know what their circumstances are and what they need," said Alexandra, 18, a club co-leader with Morgan Levy.
Morgan, 17, said adopting families during the holidays is a way to get students of all ages involved, including divvying up the shopping lists and wrapping the gifts during home room.
Big Brothers has 313 cases in this year's campaign, and each year it seems more of the families the agency works with need a boost, said Ruby Jones, senior director of team support for Big Brothers.
"We talk with our parents once a month and know who is having a hard time, or could use a little help," Jones said. Some families are reluctant to ask for assistance. Others "are on it as early as May saying they need to get signed up."
The agency sets aside separate days for gifts to be dropped off and to be picked up.
Much of the agency's offices in Grand Center are "taken over by gifts," Jones said. "Sometimes we have to call them up and say: 'You might need a van. You might need a U-Haul."
This is the second year Noelle Peavy and her co-worker, Kenneth Cohen, at UMB downtown have adopted a family with Big Brothers. This year's case is a mother with two daughters, 12 and 2. Household items such as pots and pans, cups and plates, and sheets and blankets top the list. The mom also requested toys and children's movies.
The cases typically include a family's monthly expenses and income.
The mother "is barely making it," Peavy said. Peavy will place barrels throughout the private wealth management division of the bank for employees to drop off items.
"Some people want to buy a $20 or $50 item. Some – usually a guy – just stop by and give cash," Peavy said.
She said many families are looking for assistance paying utility bills, or gift cards to a grocery. Helping a family get away from late notices and giving children the opportunity to open gifts is what the holidays are about, Peavy said.
"For a few days, or a few hours, they don't have to worry. That's what our goal is. To put them in that spot," Peavy said.
The case workers at Big Brothers encourage adopted families to write thank you notes.
"I can't express it enough how thankful and appreciative we are that you helped us and truly saved our Christmas," said a woman named Deanna.
Said another woman in a thank you note from her family: "Your act of kindness really touched our hearts. You have given us a sense of hope."
Last year, the campaign raised more than $1.4 million. That total does not include the value of gifts given to adopted families. About 850 families were adopted last year, including all 100 of those featured in the Post-Dispatch. All cases not adopted receive a monetary donation from the cash contributions.
"We're always struck by people who consistently support this program," said Vanessa Wayne, director of the 100 Neediest Cases campaign for the United Way of Greater St. Louis.
"There's just something about it. The cases might not be anything like what has happened in your life, but you read something that says 'I need to take a moment, recognize what I have in my life and give back.'"