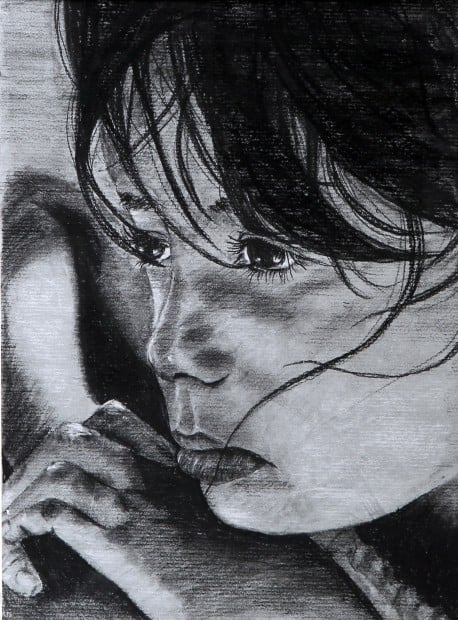 The need for help never slows.
Just ask any of the case managers at social service agencies throughout the region. Mothers who can't afford diapers for their babies. Seniors who must choose between food or prescriptions. Young families torn apart by the death of a parent.
This time of year, stories of hardship are printed in the Post-Dispatch as part of the 100 Neediest Cases campaign, which begins Sunday, its 90th year.
Despite the campaign's name, there are thousands of cases each year available for adoption. The 100 published are chosen to highlight the struggles that resonate throughout the region. This year, 12,896 cases submitted by more than 70 agencies who work closely with the poor are eligible for assistance .
The cases represent 28,565 people. They live in at least 16 counties and more than 200 ZIP codes. And while most are concentrated in urban areas, many also are from suburbs like Chesterfield, Kirkwood and Fenton.
They represent all age groups, but more than half are children.
"When we interview the families for the (100 Neediest Cases) stories about what they want, they seldom ask for toys. It's very basic needs stuff," said Christine Cannon, child care director for Kingdom House, a social service agency in St. Louis that serves about 1,500 children a year.
"They can't afford underwear, can't afford socks. When the donor calls and asks if the children want toys, the parents say: 'Of course, the children want toys. But we're just worried about the basics.'"
Last year, about 1,200 cases were adopted by donors, who are supplied a wish list of families' needs. Gifts are then distributed by caseworkers directly to families.
There's no telling how many gifts are given or their total value. Some give washers and dryers, couches, or even cars
Others give cash to the 100 Neediest Cases Fund. Doing so directs money not only to the adopted cases, but to thousands of others.
Last year, $1,265,458 was donated.
"The checks aren't really that big. A senior might get $75, a family $150. But that makes a world of difference," Cannon said.
A social worker for about 25 years, Cannon said it's no longer surprising to see the level of need day in and day out. But when the families start sharing their stories for the 100 Neediest Campaign, it takes an emotional toll.
"We have a young mom who saw her mother killed. We have a mom of seven who just found out she has lymphoma. She's basically walking around in shock. Her kids are going to need a lot." Cannon said.
She pauses, then apologizes for breaking down. Telling the stories is hard. Especially the one about the young mother of six who last year who was featured in the 100 Neediest Cases. Her wish was financial assistance to get to New York to see a specialist who might be able to treat her cancer.
She was able to make the trip. But she died this year. Her children were split up among family members.
Vanessa Wayne, director of the campaign, a collaboration of the United Way of Greater St. Louis and the St. Louis Post-Dispatch, said the program is not meant to be a long-term solution to what are often overwhelming challenges.
"When you are living on the edge, and you get a check with your name on it and you can do whatever you want with it — buy kids shoes or a coat, or more food than they've ever had, that's a wonderful thing," Wayne said. "What we do is buy people a moment."
For those who have never had much, or lost nearly everything, there is little to celebrate as the holidays approach. While children request teddy bears, bicycles and in the case of a 12-year-old boy, "good headphones to drown out my brother's incessant talking," clothes are the most asked for items.
Money to pay overdue utility bills or to help with home and car repairs also are common wishes. Eyeglasses, bedding, wheelchairs and personal hygiene items often pop up on lists.
One mother asked for "a Christmas celebration." Another asked for "any contribution toward the tens of thousands owed" in doctor bills. Yet another asked for "a safer place to call home," worried that those who killed her son earlier this year would come back for her and the rest of the family.
One family asked for help with the $1,000 repairs needed for an accessible van used by a man with ALS. Among this year's cases, 161 include a family member with ALS, often referred to as Lou Gehrig's disease.
It's a fatal neurodegenerative disease with no cure. Death usually occurs within five years.
"It's financially devastating," said Debbie King, care services and outreach specialist for The ALS Association — St. Louis regional chapter. "The average cost is about $200,000 a year, with medication, equipment, lost wages and round-the-clock care."
Houses often need to be adapted with a wheelchair ramp and bathrooms to accommodate them, she said.
Of the nearly 13,000 cases, more than 6,000 include a family member with an ailment or disability, including asthma, cancer, HIV, mental retardation and head injuries.
Wayne says running the 100 Neediest Campaign at this time of year taps into the spirit of giving and offers a relief valve to those who often don't know how they are going to get through tomorrow.
"These are families with kids who expect nothing, and when a parent can see their child's eyes light up because they have something to unwrap for the holidays, they can forget about everything else. At least for that moment."