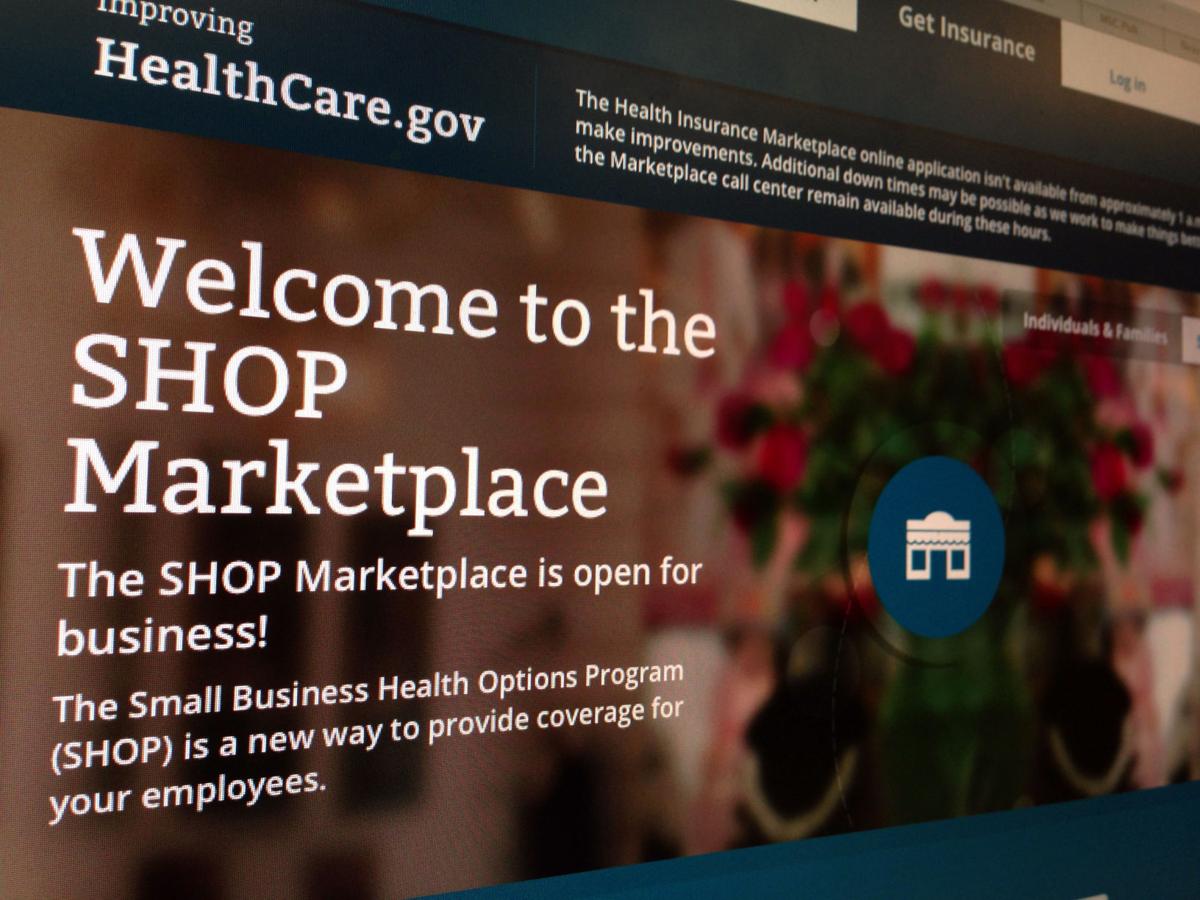 Employees of St. Louis-area small businesses won't have many options if their employers decide to use the new online health marketplace under the federal overhaul.
Missouri was supposed to be one of a handful of states to offer a highly touted "employee choice" feature, designed to let workers pick their own health plans within a designated cost-sharing tier. But, it turns out, Missouri workers won't be able to take advantage of that option for 2015 coverage.
That's because only one insurer — Anthem Blue Cross Blue Shield in Missouri — decided to offer plans on the Small Business Health Options, or SHOP, marketplace. And Anthem made only one option available on each offered tier, or "metal level." As a result, St. Louis workers will be able to select only the exact health plan offered by their employer.
The employee choice feature was intended to allow workers at firms with fewer than 50 full-time employees to select any 2015 plan at the metal level selected by their employer.
An employer, for example, could choose to offer "bronze" coverage — the highest patient cost-sharing tier — and workers could then pick any of those type plans being offered from any carrier on the marketplace.
But with only one plan offering on each metal level, that option in Missouri is moot.
"There is nothing you can do with it," said Emily Bremer, a Clayton-based insurance broker and president of the Missouri Association of Health Underwriters. "It completely negates employee choice."
St. Louis stands out for its lack of SHOP offerings among the states who are offering employee choice for 2015 health insurance.
Fourteen states with marketplaces operated by the federal government chose to permit employee choice this year. Of those states, only Arkansas has a similar lack of SHOP competition. In populous areas of both states, one carrier offers only one health plan on each metal level.
Other states with employee choice are teeming with options.
The Des Moines area in neighboring Iowa has 18 plans — six each for gold, silver and bronze metal levels — available for 2015 coverage. Milwaukee, Wis., has 72 plan options. North Dakota's largest city, Fargo, has 45 plan options from three different health insurance carriers.
Illinois isn't offering employee choice this year, but it still has more SHOP plans on the market than Missouri. Sixteen SHOP plans are being offered in each of the Metro East counties of St. Clair, Madison and Monroe.
The employee choice option along with a tax credit available for businesses with fewer than 25 workers were considered key selling points in driving up participation for SHOP plans.
But the plan options in the St. Louis market and the difficulty in using the tax credit could negatively impact how many businesses sign up.
Anthem's provider network for SHOP plans doesn't include BJC HealthCare or Washington University Physicians. Bremer said many area employers wanted to offer coverage that included those providers.
Firms also had problems navigating the tax break for using SHOP coverage when plans where offered last year via paper application. Bill Hill, president of Des Peres-based Visor Benefits, said businesses didn't have access to the credit until after the coverage had already been purchased.
"I just don't think it was well thought out, the whole concept," said Bill Hill, president of Visor. "If you wanted small employers to participate, you should have given them a tax credit during the year."
This report was prepared in collaboration with Kaiser Health News, an editorially independent program of the Kaiser Family Foundation.
Daily updates on the latest news in the St. Louis business community.