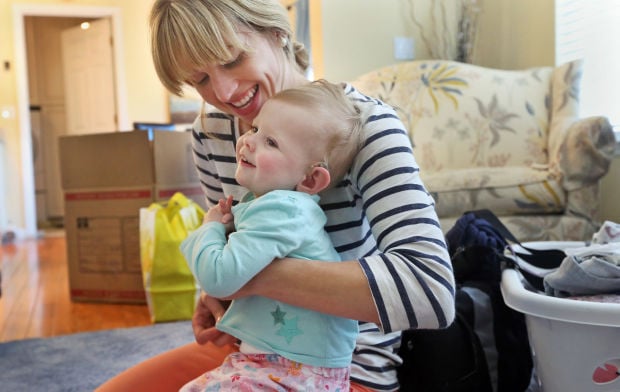 On the last possible day to do it, Gov. Jay Nixon today signed Missouri legislation that will allow the use of hemp oil for children with rare forms of epilepsy. 
The CBD oil, which is low in the THC compound that gives users a "high," is becoming a preferred alternative for many parents when several other approved treatments aren't effective in reducing their children's seizures. 
The legislation went to Nixon's desk in May, and he had until today to sign it or veto it. If he did nothing, it would still go into law. 
One family didn't believe they could afford to wait. Matt Jessee, a lobbyist with the St. Louis-based law firm Bryan Cave, and his wife Genny moved to Colorado earlier this year when they realized the oil, legal in Colorado, might be the only effective treatment for June, 2, who has intractable epilepsy.
Since moving, Matt Jessee says the oil has reduced June's seizures by about 50 percent. 
He also said his family plans to move back to Missouri once the program is fully implemented. 
Only two nonprofit companies will be licensed to grow cannabis plants and sell the oil to registered patients. A neurologist must certify the person already tried at least three other treatments.
Matt Jessee was pleased with Nixon's decision to sign the bill.
"I hope this helps many children in Missouri who are suffering from intractable epilepsy," he said. 
But at Show-Me Cannabis, an organization for marijuana policy reform in Missouri, board members think it should have happened sooner. 
John Payne, executive director and treasurer, said he wished the governor wouldn't have waited until the last minute to sign the legislation, because it kept the oil from children who need it. 
But it made him optimistic "that (Gov. Nixon) will be supportive of future reforms, medical cannabis in particular." 
Nixon's office declined to comment on the governor's decision to sign the bill.