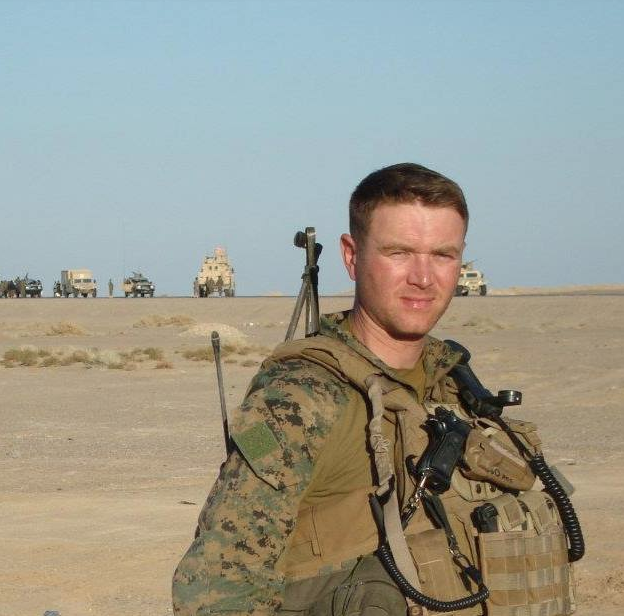 Emir Hadzic and his family immigrated to the United States to escape the conflict in their native Bosnia. He soon enlisted in the military hoping to go right back.
 "I kind of felt a calling," he said. "The United States allowed me to start anew, and now America's sons and daughters were going to my native country risking life and limb. I felt like I needed to be a part of that."
 Hadzic joined the U.S. Marine Corps, serving 20 years for a country he wasn't born in. Now retired as a gunnery sergeant, his sense of duty, loyalty and gratitude to his adopted home still play a major role in his life. These days, Hadzic, now 40, serves St. Louis County as a police officer.
Hadzic chose the Marines because of its reputation as a fearsome fighting force, ready at a moment's notice. His service included two tours in Afghanistan and one in Iraq, and various non-combat deployments at home and abroad.
Eventually he did serve in Bosnia as part of NATO's Security Cooperation mission, and his native countrymen welcomed him.
"These missions were designed to professionalize and help develop Bosnian military up to NATO standards," he said. "Bosnian military personnel were extremely pleased to see me as part of the NATO cadre and eager to cooperate in all of our assignments."
He said he was impressed with the Bosnian military's improvements since the war, as well as its ability to be a multiethnic, single entity in a country where interethnic instability had in some cases been promoted by local government officials.
Growing up during the Bosnian War, the military was ever present. There were plenty of times as a Bosnian in a Serbian-held region that he found himself in life-threatening situations.
"The military wasn't exactly a foreign concept to me," Hadzic said. "But that experience from war showed me that there's a great deal of honor in serving your nation."
When he and his mother and younger brother arrived in California in 1995, Hadzic was just 17. As soon as he obtained his green card, he enlisted, acting on what he felt was an obligation to give back.
"When I came to the United States, the best of America was on full display," he said. "Everybody was very warm and welcomed us with open arms. I can't tell you how much I valued every 'Welcome to America' and handshake I received."
Hadzic's service as an infantryman — especially tours in Afghanistan and Iraq, where he built relationships with people in the communities where he worked — helped steer him to his post-military career as a police officer.
"Marines have such a great relationship with people abroad," he said. "We were patrolling our routes, basically like cops on a beat."
To protect and serve at home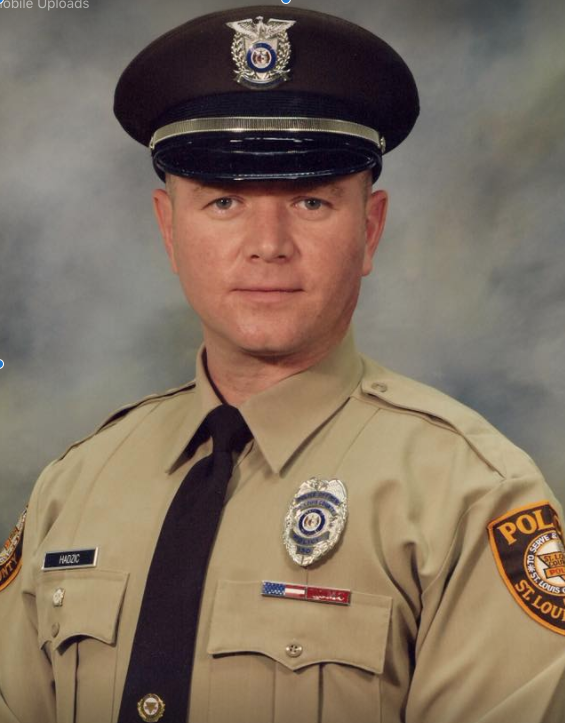 Soon after he retired as a Marine, Hadzic and his wife settled in west St. Louis County, where they now live with their two sons. Some of his extended family had relocated to St. Louis and he also had worked here as a Marine Corps recruiter for several years.
He was lined up for a job in sales but couldn't shake the idea that he was meant to continue his life of service.
Within months, he dropped out of the corporate world and entered the St. Louis County police academy. News stories of the schisms splitting police and communities further galvanized his desire to become a public servant at home.
"I heard many stories about what went on in Ferguson," he said. "It was pretty disheartening that something like that could be happening in St. Louis to people who risk their lives to keep us safe. That was an extra motivation for me to keep on doing what I do."
"Serving as a Marine was an honor, as is being a police officer today," he said. 
This content was produced by Brand Ave. Studios. The news and editorial departments of the St. Louis Post-Dispatch had no role in its creation or display. For more information about Brand Ave. Studios, contact tgriffin@stltoday.com