"Finally ... finally, finally, finally," co-host Carol Daniel declared Monday to open the newest show on KMOX Radio.
After a 26-year run by broadcast juggernaut Rush Limbaugh, the legacy news-talk station (1120 AM) returned to its local roots by offering "St. Louis Talks."
The locally produced show will run weekdays from 11 a.m. to 2 p.m. with Daniel, Ryan Wrecker and Bo Matthews.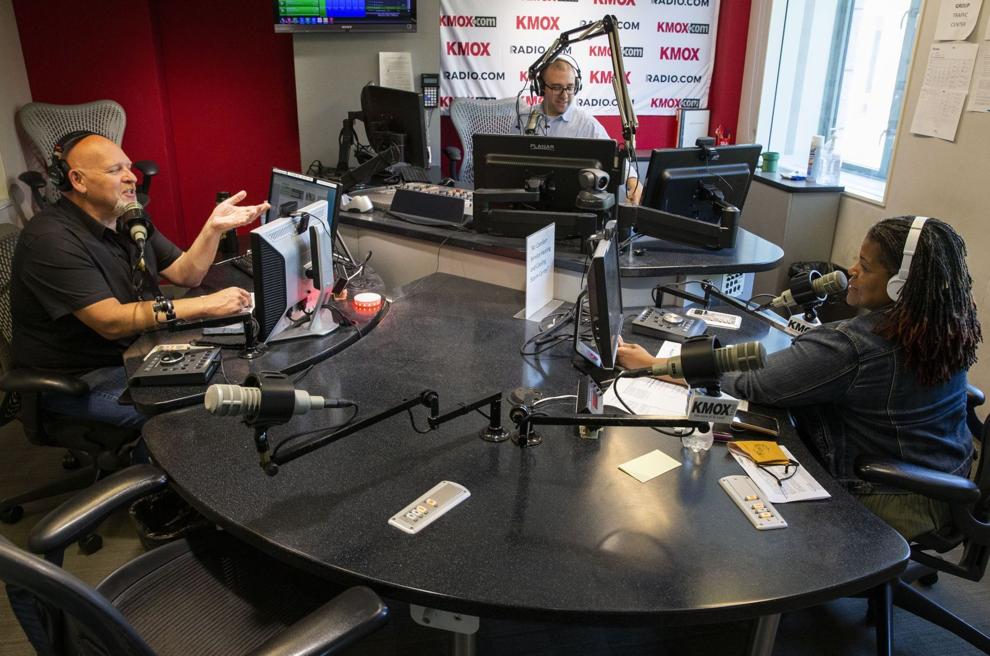 This is the first time since 1994, when Limbaugh first brought his syndicated conservative program to KMOX, that the midday show will be broadcast live from a St. Louis studio.
"We want to be local. We want to speak to our community," said Wrecker, who came here four years ago to host "Overnight America."
Daniel, a 26-year veteran of KMOX as a news reporter and occasional host, cut to the point: "We are not replacing Rush Limbaugh," she said.
Daniel said she appreciates the return to the once-standard "At your service" local focus of the station.
"This is in me, this is who I am," Daniel said.
For its debut episode, the show offered a couple of big names, a little politics and no blueberry pie.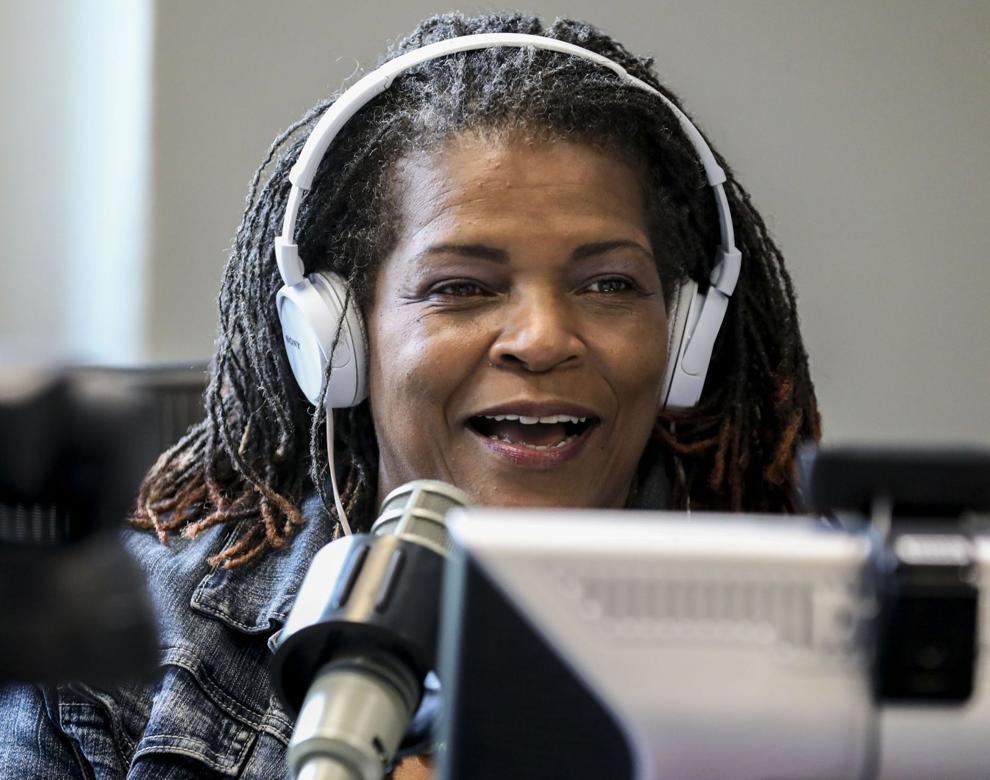 The biggest name joining the trio was sportscaster extraordinaire Bob Costas, who got his start at the station decades ago.
He loudly applauded the format change, saying he appreciated the change away from "hyper-partisan and angry" radio programming.
"This is what will distinguish you from the rest," Costas said. "Have some news, some sports, some goofy stuff."
Costas also revealed that he is glad he is not covering the Olympics anymore, especially because the 2022 Winter Games are set for Beijing.
Pointing out the human-rights questions surrounding China, Costas said it would be an uncomfortable, but needed, subject to cover.
"You can't ignore the elephant in the room, it has to be addressed" in the network coverage, he said.
To end his segment, Costas spoke of his deep affection for KMOX and many of the people who have worked there over the years.
Saying he was glad to be part of the debut show, Costas said if the show ever needed something from him, "call me and I'm here."
Then he quickly added, "Just don't call me tomorrow."
Local politics surfaced some in a discussion of the recently relaxed restrictions on dining and drinking establishments with restaurateur Gerard Craft.
Craft said "the press jumped the gun" in its coverage and that the new measures don't substantially change much for most restaurants.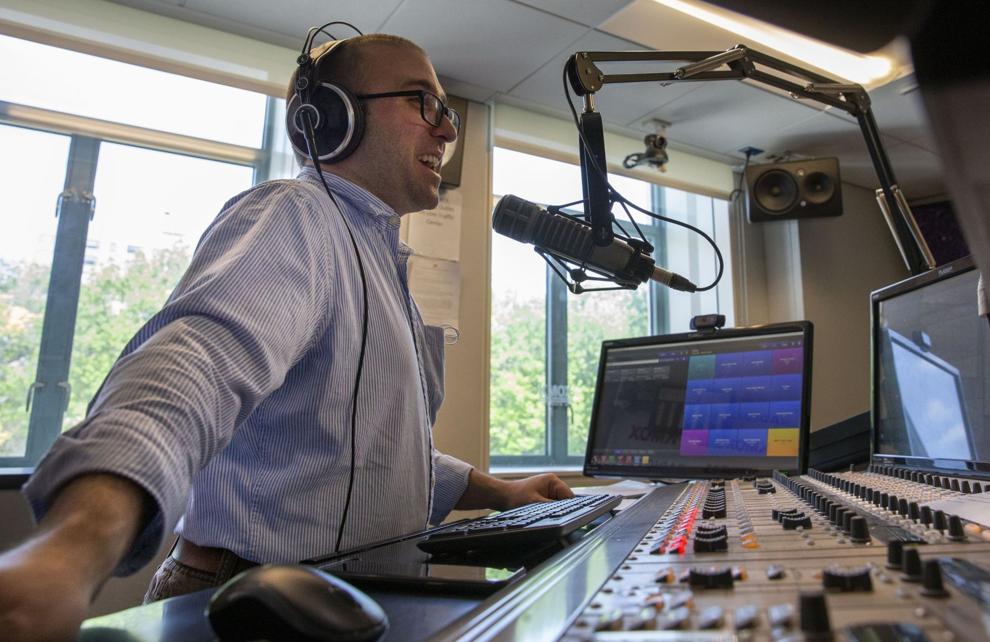 When Wrecker pressed the point by saying, "So this is not good news?" Craft responded curtly, "Any progress is progress" and encouraged people to get vaccinated.
Steve Moore, KMOX program director, said the show does not intend for the hosts to avoid politics.
"They all have their political preferences and that'll come out" on the show, Moore said. "But the show doesn't have an ideological direction."
"We want it to be balanced, to have more people be comfortable tuning in to the station," he said.
Befitting the new local lean of the show, it was appropriate that the "first-guest" honors went to Jackie Joyner-Kersee, the pride of East St. Louis and arguably history's greatest female athlete.
After giving best wishes to the trio, Joyner-Kersee spurred a highlight when the Olympic champion revealed that she is not the ideal workout partner.
"My friends all want to walk for an hour, and that's it. But that's not enough," she said, adding that her workouts usually start with walking 4 miles in one hour.
Even her workout-music selections work best for an audience of one.
"I run my friends away because I'm the kind of person (that) if I like a song, I'll put it on repeat and play it a thousand times," Joyner-Kersee said.
And she likes that her personal workouts do not involve her longtime coach (and husband) Bob Kersee.
"I don't have him telling me, 'You have to do that faster' or 'You don't get a break yet,'" she said.
If anyone earned a flunking grade for Monday's opener, it was Wrecker, who said his wife had offered to make a blueberry pie for the first show — but he talked her out of it.
"I thought we'd be too busy," Wrecker told his two clearly dumbstruck co-hosts.
"Wrecker: Major fail," Matthews said.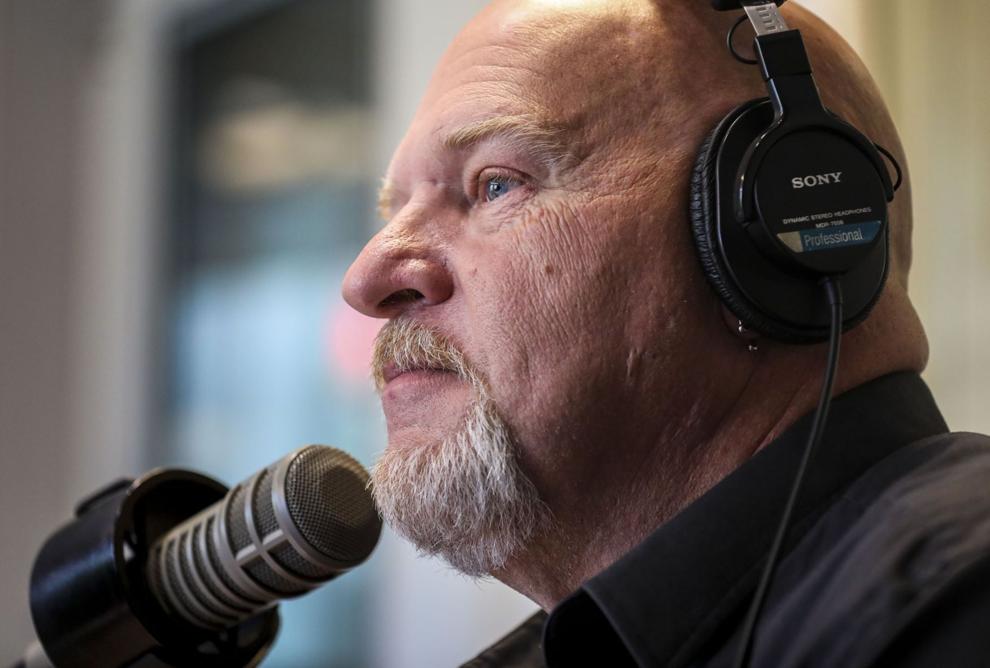 After the show, Matthews — who has been in STL since 1988, when he came to town as a country-music DJ — said he was pleased the first show went off as smooth as it did.
"The three hours flew by," Matthews said, "and that's a good sign."
Photos: St. Louis Talks kicks off inaugural show, filling Limbaugh slot
St. Louis Talks kicks off inaugural show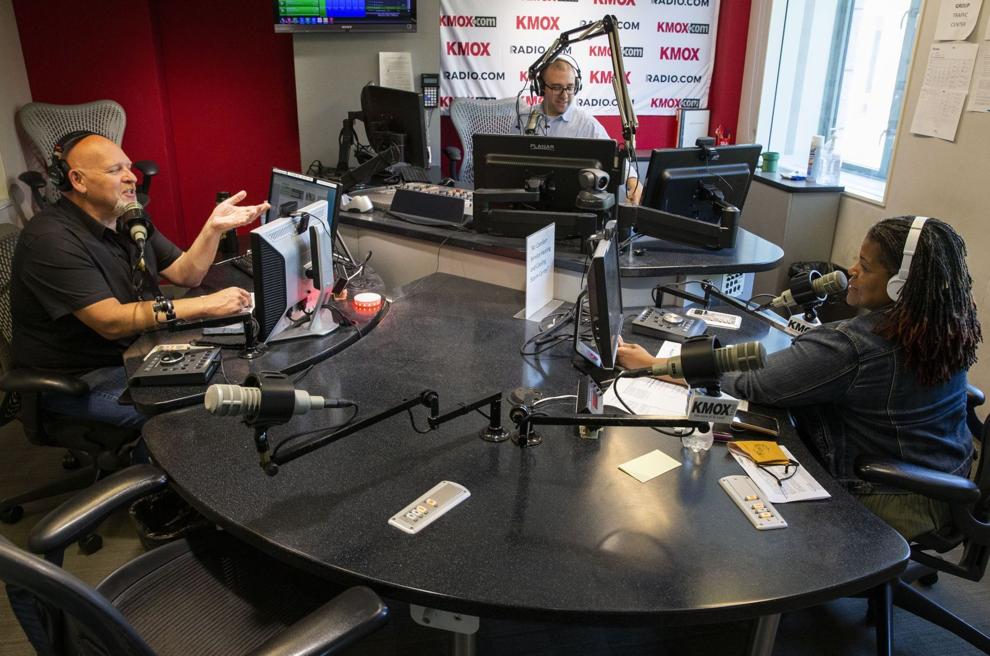 St. Louis Talks kicks off inaugural show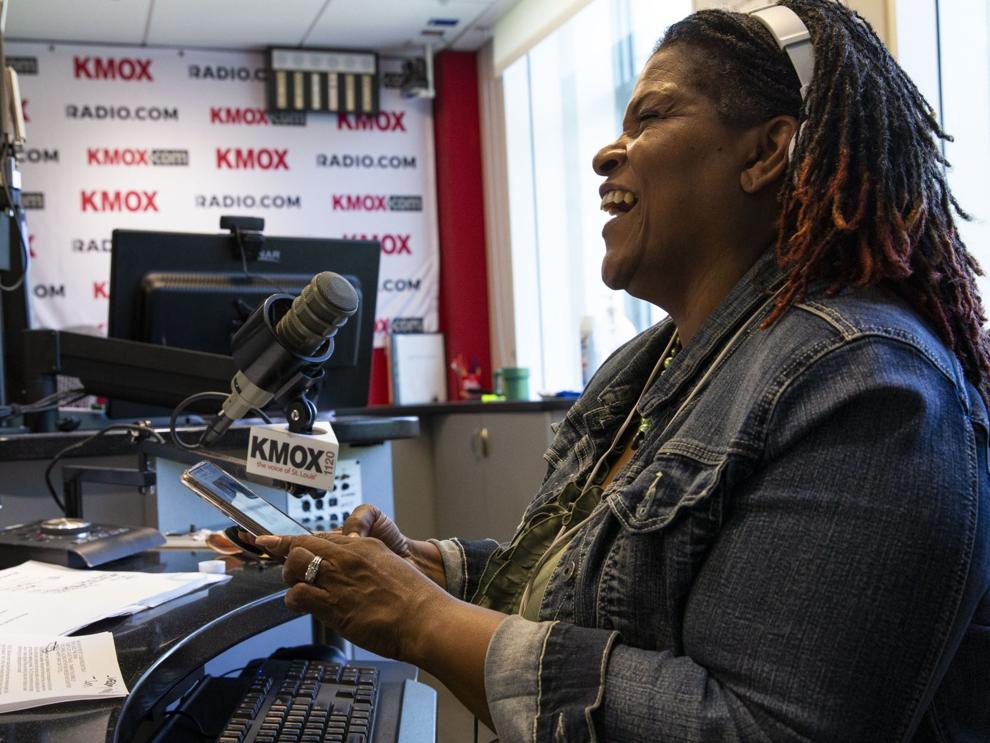 St. Louis Talks kicks off inaugural show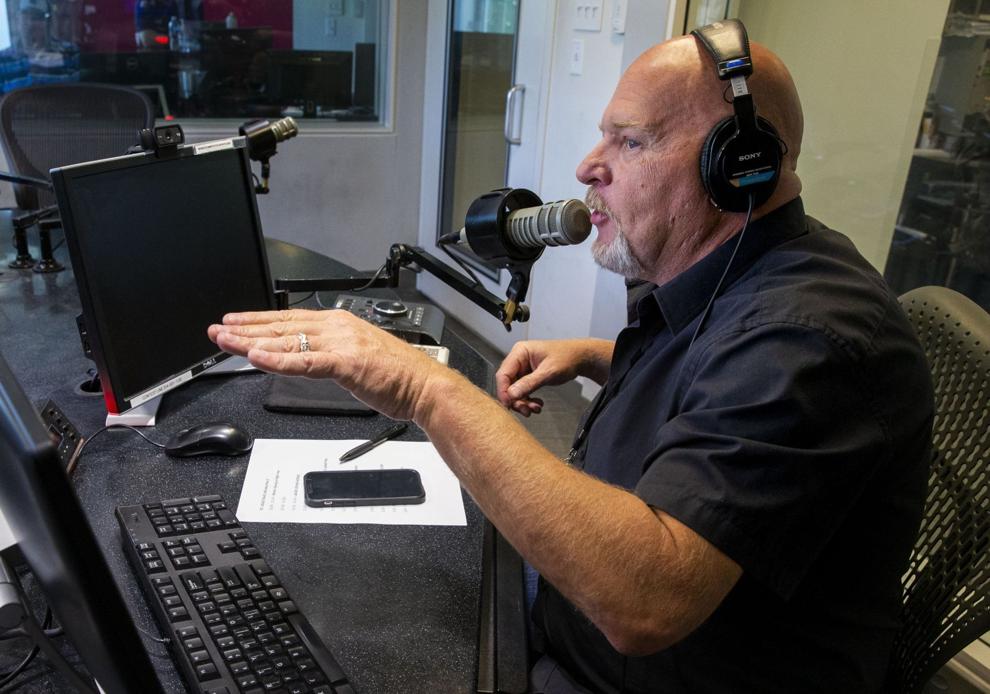 St. Louis Talks kicks off inaugural show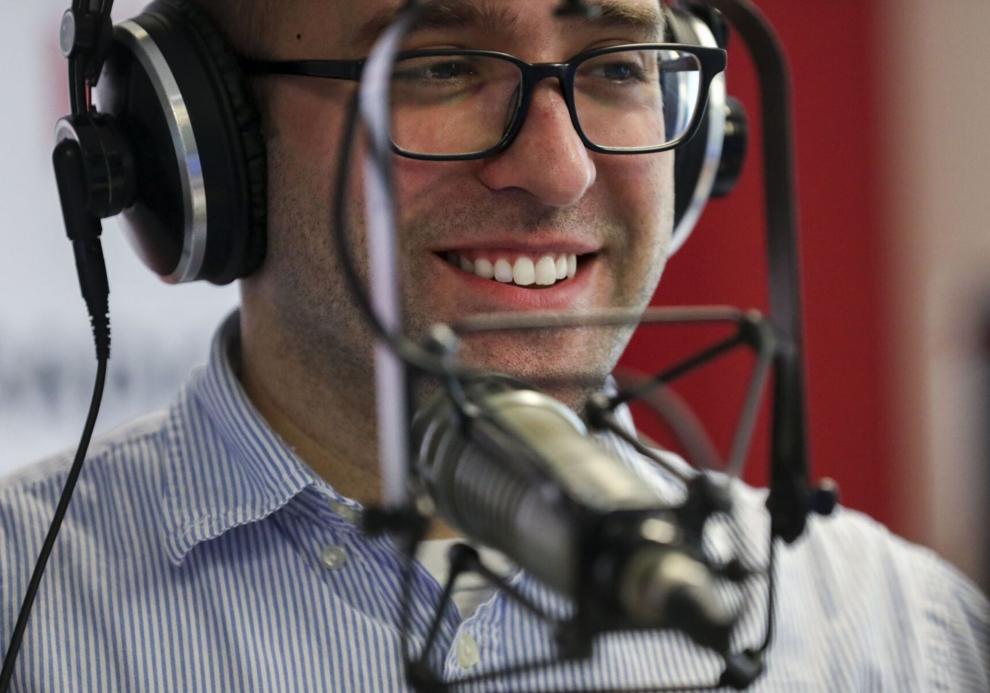 St. Louis Talks kicks off inaugural show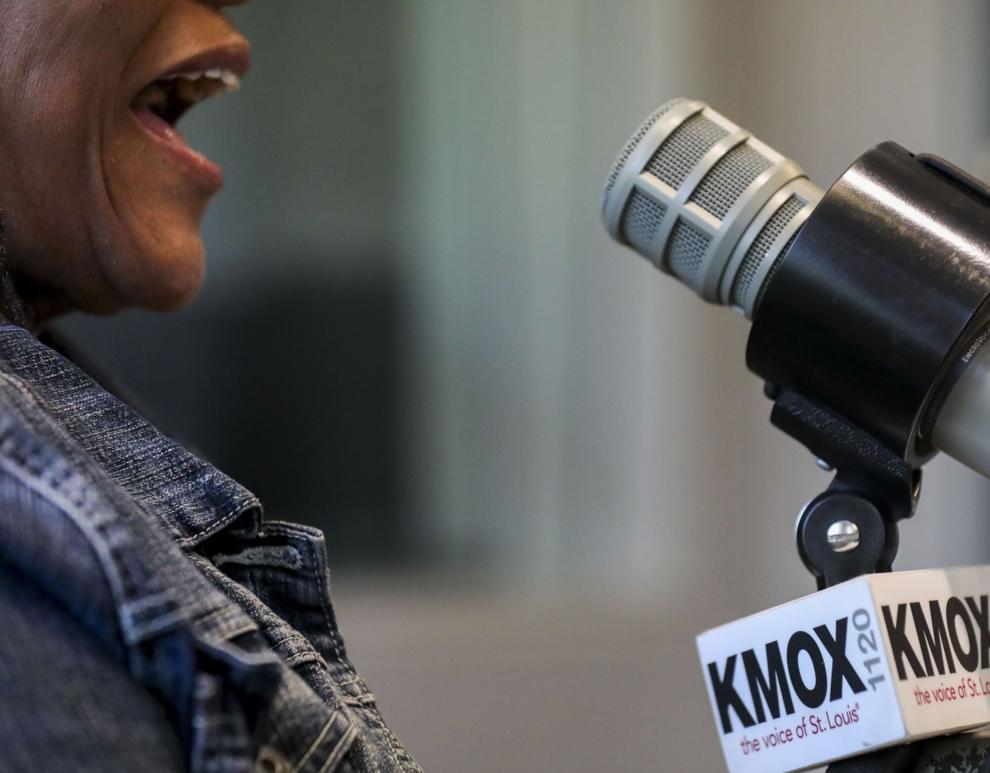 St. Louis Talks kicks off inaugural show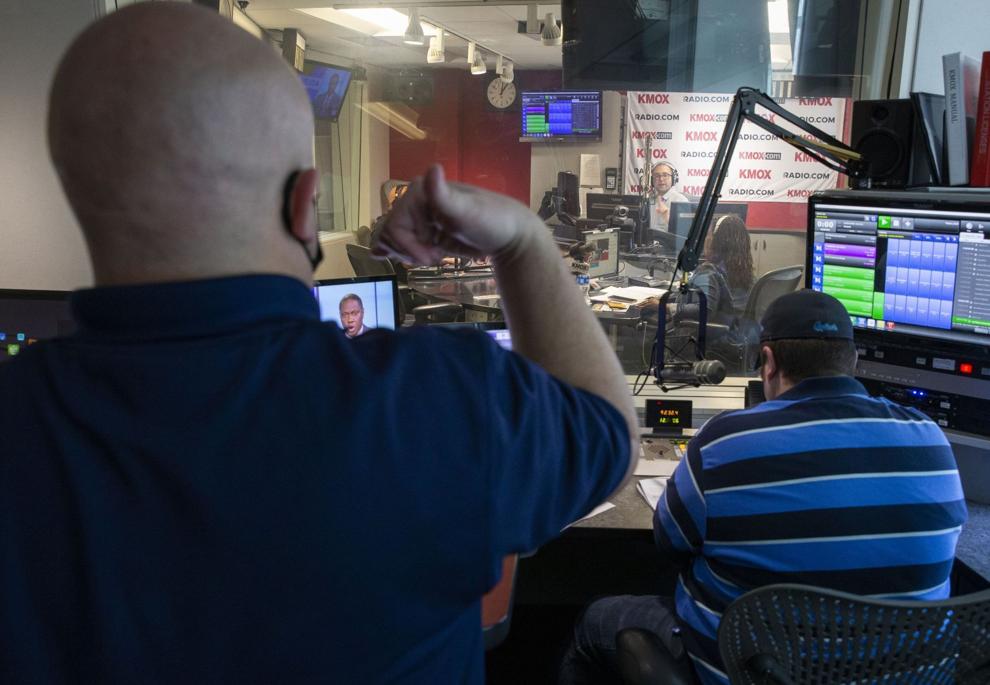 St. Louis Talks kicks off inaugural show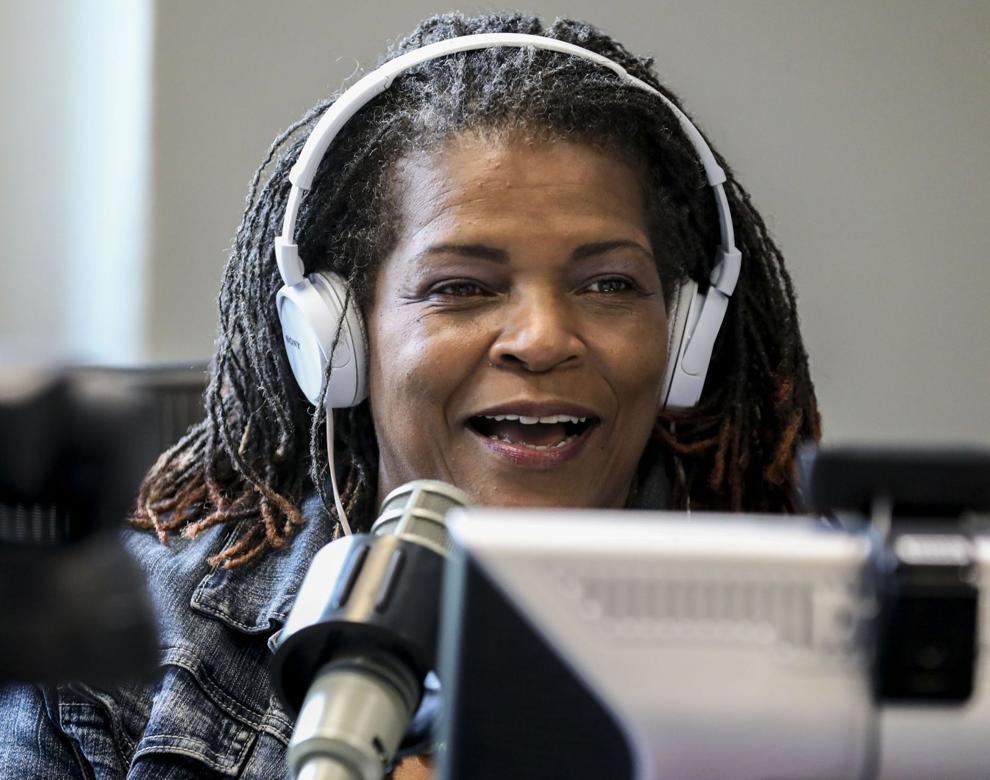 St. Louis Talks kicks off inaugural show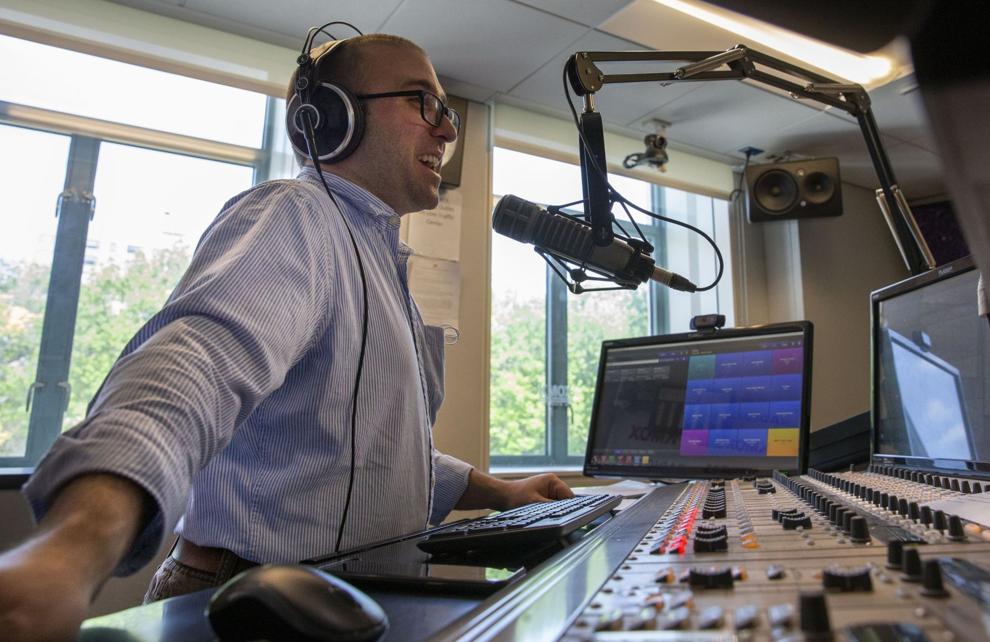 St. Louis Talks kicks off inaugural show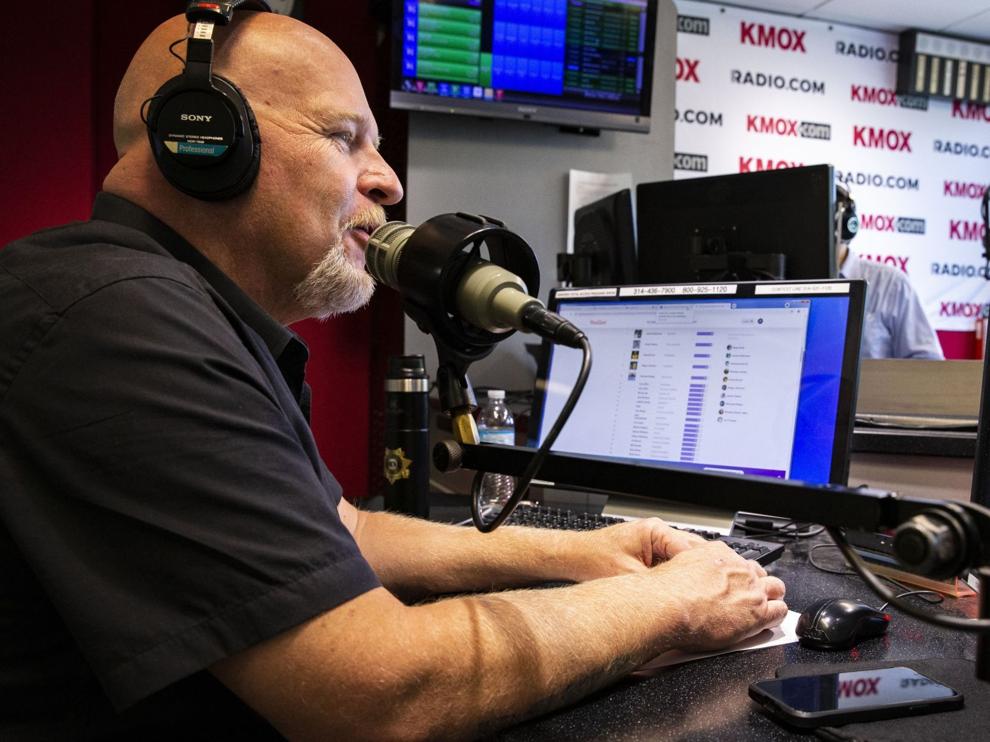 St. Louis Talks kicks off inaugural show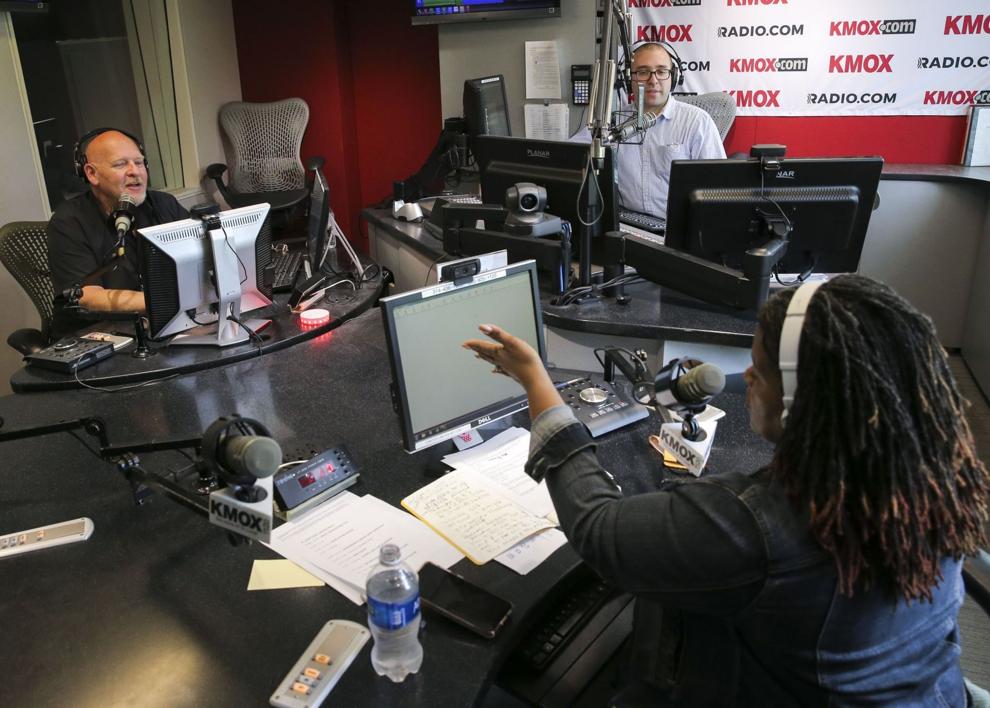 St. Louis Talks kicks off inaugural show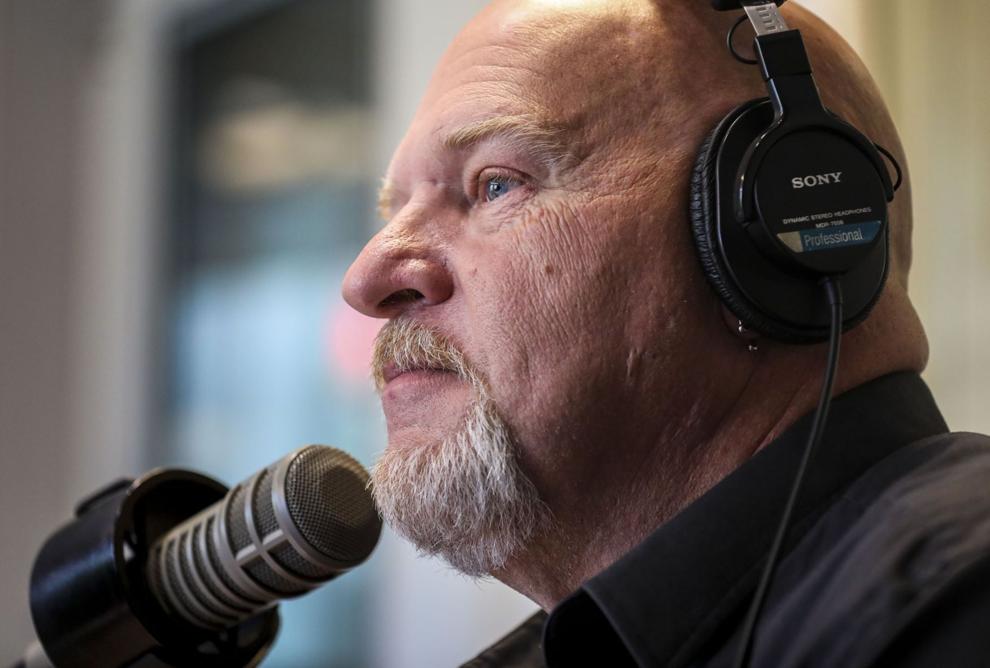 St. Louis Talks kicks off inaugural show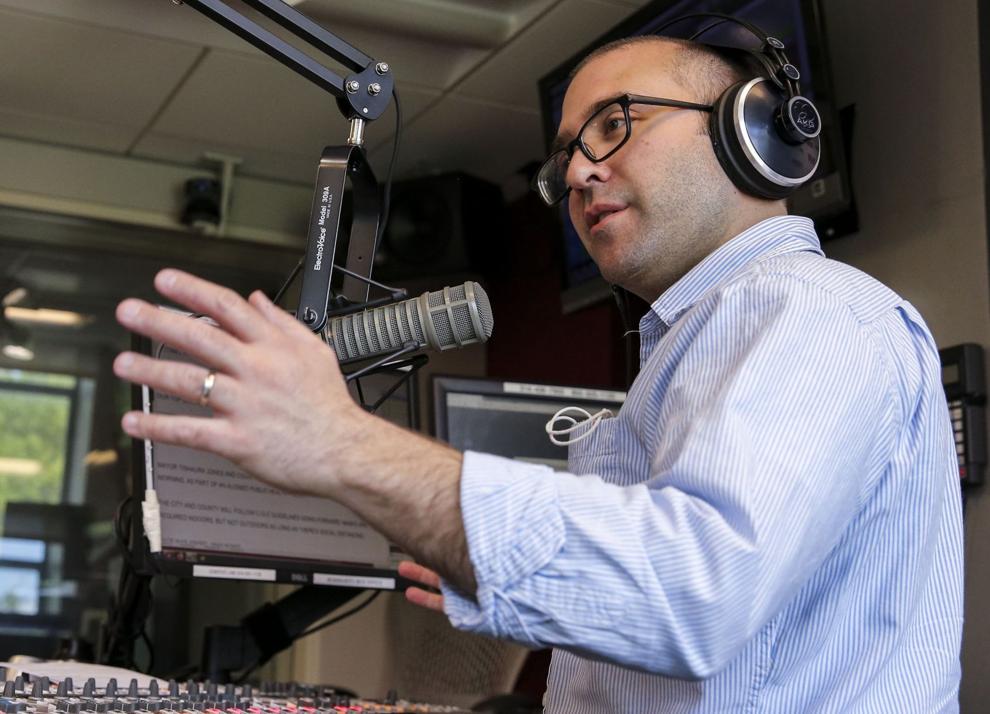 St. Louis Talks kicks off inaugural show