If you suffer from lung disease or throat cancer, Dr. Bryan Meyers could be one of the most valuable people on the planet.
Meyers, chief of thoracic surgery at Washington University and Barnes-Jewish Hospital, has performed numerous lung transplants and now specializes in esophageal procedures.
And on any given Saturday, he'll sell you a damn fine steak.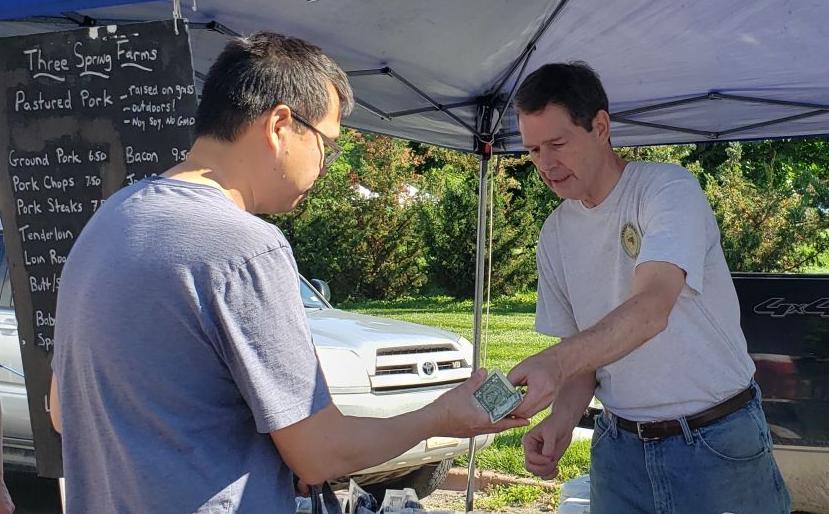 During the spring and summer, you can find the affable, soft-spoken surgeon in T-shirt and jeans as he mans a Tower Grove Farmers Market stand — selling beef, pork, chicken and eggs from his Three Spring Farms near Perryville.
"It's just a different set of skills," said Meyers, 61, of being both a top-flight surgeon and a cattle rancher.
"Learning new things is humbling. It gives you skills or knowledge that you don't have," he said.
"And I really enjoy learning about new things."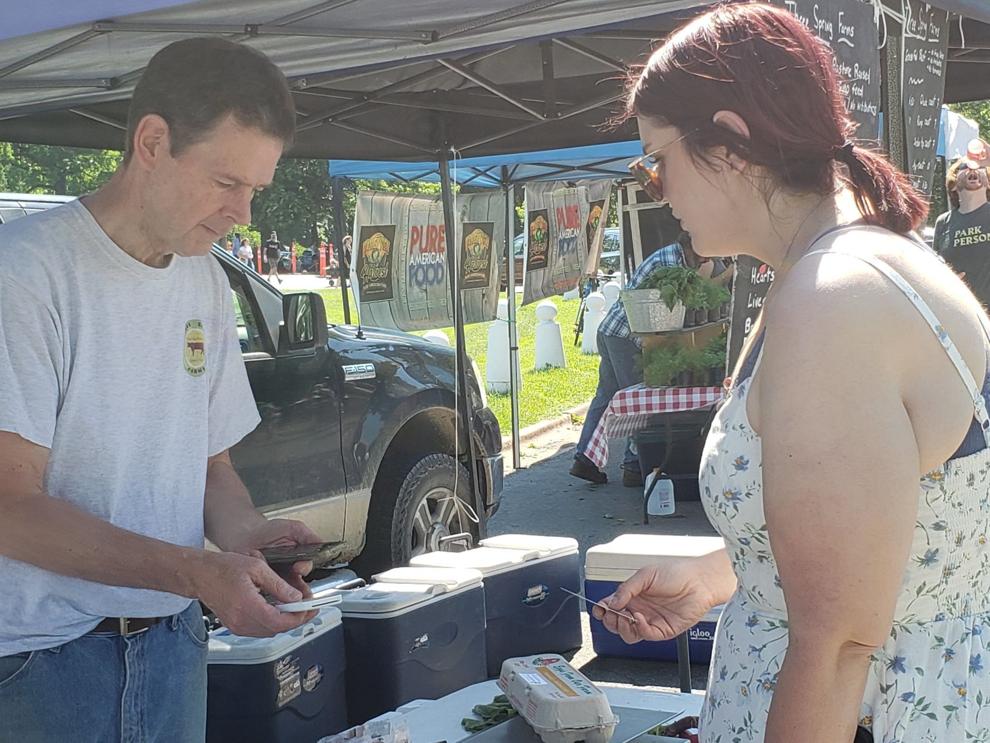 Meyers' search for knowledge began in Olympia Fields, Illinois, a Chicago suburb.
Early on, he decided health, science and animals were going to be part of his future. "I was convinced I wanted to be a large-animal veterinarian," he said.
And the source of this inspiration?
"It all came from reading the 'All Creatures Great and Small' series (of books) by James Herriot," he said.
So with the aid of a high school counselor, Meyers landed a summer job in central Illinois, splitting time between working for a country veterinarian and toiling on a farm.
Quickly, he lost the veterinarian calling.
"What I found out was that the job of being a veterinarian in Lincoln, Illinois, wasn't the same as being one in Yorkshire, England," Meyers said, referring to the books' setting.
"It was a whole lot grittier."
So when Meyers left for college a couple of years later, his scientific interests had switched to humans.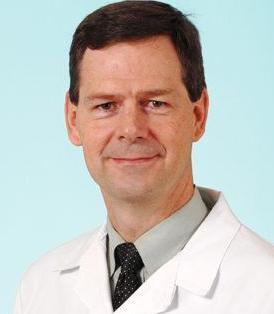 First came his undergraduate days at Yale University. Then he headed to medical school at the University of Chicago. Meyers followed that with a residency and a fellowship at Massachusetts General Hospital, and then another fellowship at Washington U.
For good measure, while maintaining his thoracic surgery practice at Barnes-Jewish, he earned a master's degree in public health in 2005 from St. Louis University. He also found time to serve a two-year stint as chair of the American Board of Thoracic Surgery.
Meyers estimates he has performed "about 1,500 to 2,000 surgeries" in his medical career.
When asked if those were major or minor operations, Meyers pulled an old joke from his doctor's bag: "You know the definition of minor surgery, right? That's surgery performed on someone else."
But when it comes to his interest in food, he gives major credit to his wife, pastry chef and food writer Julia Usher. They have been married 25 years and live in Webster Groves.
"Spending all that time around chefs and foodies made me curious," Meyers said, naturally.
Enter another book: "Omnivore's Dilemma" by Michael Pollan, a 2006 publication that looked at the environmental and animal-welfare aspects of human food choices.
So in 2010 he bought 120 acres in Perry County, Missouri, about 60 miles south of St. Louis. He enlisted the help of Andrew and Jacob Bachmann, two young farmers without their own farm. By 2011, Three Spring was up and running.
Andy Bachmann remains a partner both on the farm and behind the stand.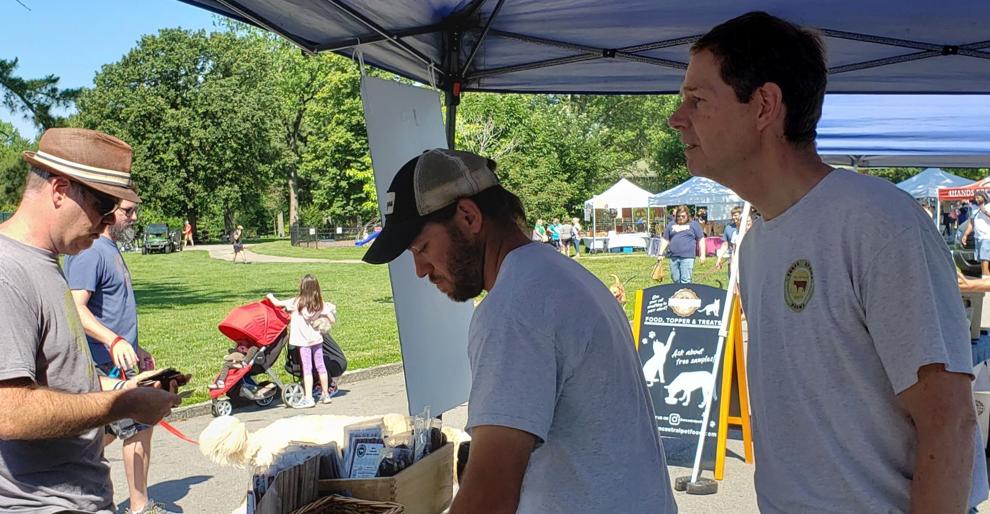 The farm has about 50 head of cattle, 30 pigs, 200 laying hens and 500 broilers. They are grass-fed and free-range, and no herbicides, hormones or artificial fertilizers are used.
"And the only time we use antibiotics is when an animal is sick," he noted.
Meyers said he grows some vegetables, but mostly for livestock feed.
"Another thing I've learned is that our vegetables are not as good as the ones grown by people who just grow vegetables," he said.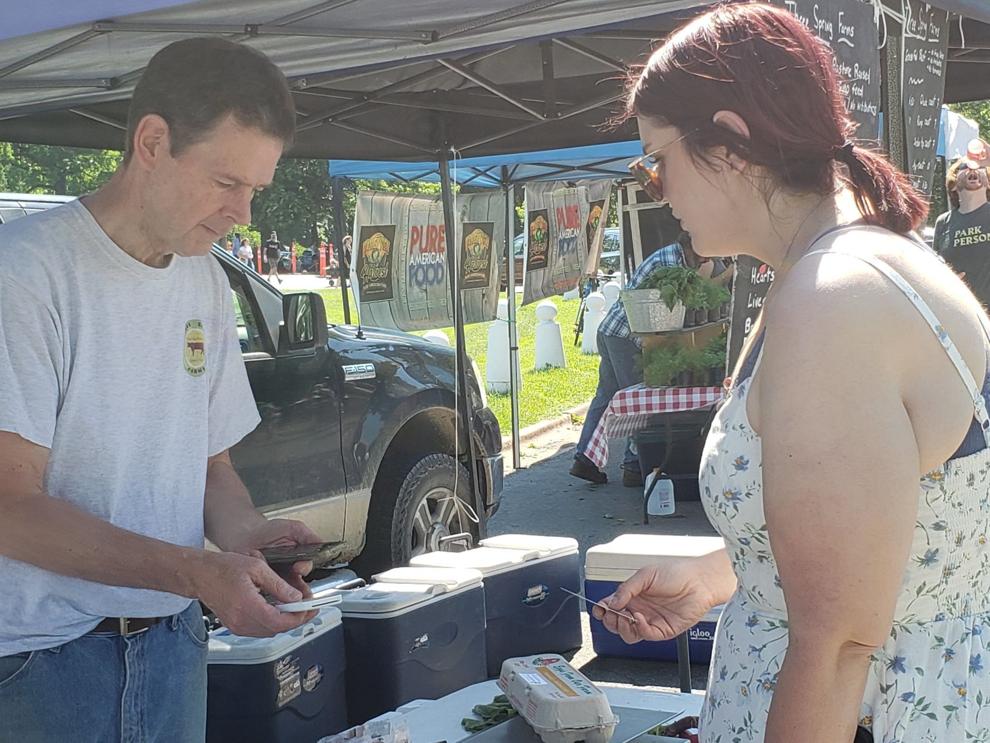 But Meyers' impressive resume, conviction and work ethic were not on the minds of customers lined up at his stand one recent Saturday.
Forget lungs, they came for ribs.
"Oh yeah, he has good meat," said Matt Cecil, a south St. Louis resident who has bought beef before from the good doctor.
"This time, I'm back to get another slab of spare ribs," Cecil said. "The last ones were so good, I have to try them again — just to make sure."
And lest you think that one man has learned enough new things for one lifetime, think again.
Meyers brought his conversation with the Post-Dispatch to a close by casually mentioning another pursuit that has grabbed his interest.
"Beekeeping," he said. "I just added beekeeping at the farm."