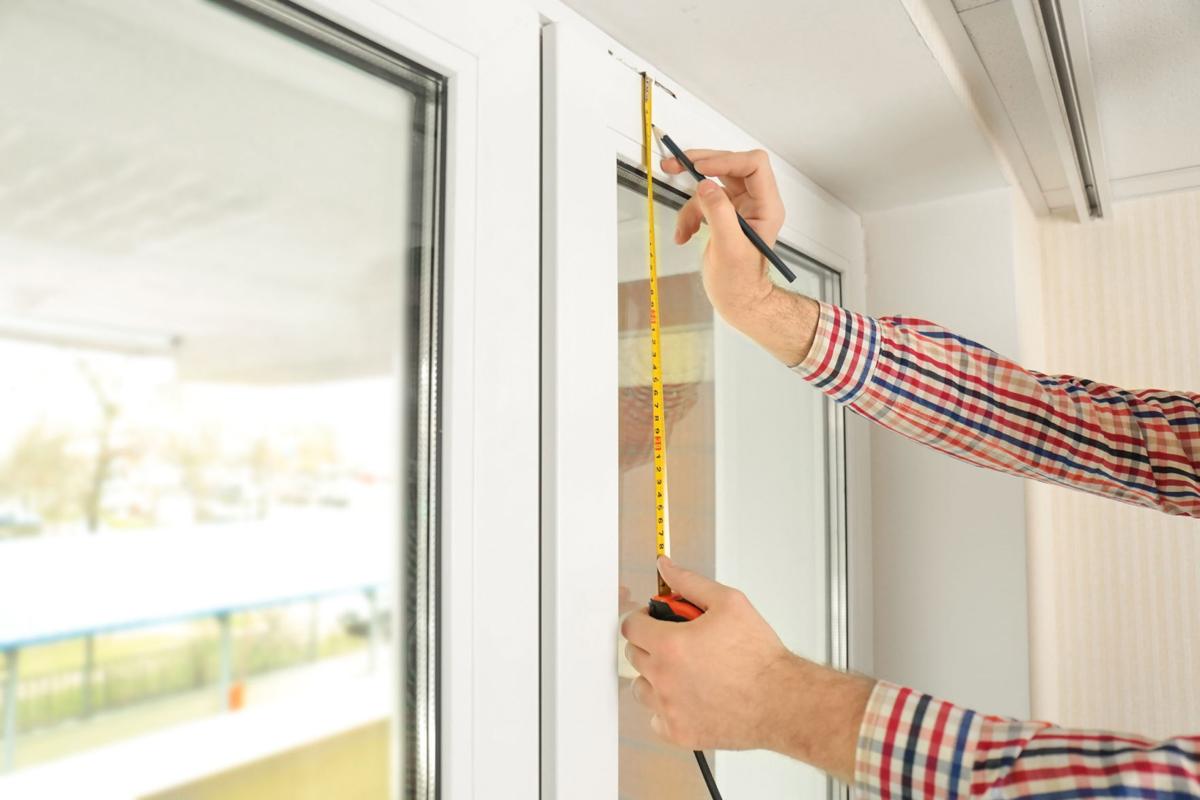 An ad popped up on my computer last Saturday. Andersen Windows was having a sale.
I was taken aback. My wife had just mentioned that we should think about getting new windows. Our windows are old. They have chains, and if the chains are broken, the windows won't go up and down, and so they cannot be properly cleaned. I am a glass half-full person, so I see that as a good thing. For me, it's about privacy.
Shortly after that conversation with my wife, I received, seemingly out of the blue, an ad for windows. Is this what life is like for people who have been chipped?
I put that that out as a courtesy to conspiracy theorists, who seem to make up about half the population. What I believe really happened is this: We recently bought a storm door and the storm door people must have sold our name to Andersen Windows.
Whatever the cause, there was the ad. A sale on windows. Perhaps I should take the initiative for a change. There was a box to click if I wanted an in-home estimate. Somebody would call and sent up a time to come out and measure the windows. What was the harm in getting an estimate?
I clicked the box and a form popped up. My address and phone number. I filled it out and sent it off.
For a moment, I sat there and felt good about myself. I had taken the initiative, and I had used a computer to do so. Don't talk to me about old dogs. I was inclined to tell my wife immediately, but then started to savor the idea of saying nothing until Andersen Windows called, and then treating the whole thing casually. This was just something I had arranged on the computer. No big deal.
While I was considering this, the phone rang. It was somebody from Andersen Windows. "We can send somebody out tomorrow," a woman said. "We will need about 90 minutes of your time."
I felt a surge of panic. Maybe this was something I should have talked over with Mary. "I'm afraid we're busy tomorrow," I said. "We can send somebody on Monday," the woman said. Fine. A compromise. Two o'clock Monday.
Desiree Woodruff was right on time. She was friendly but professional. My wife said we were thinking about getting new windows in the living room. Desiree nodded. She clearly knew a lot about windows, and she talked about different kinds of windows and the special requirements of an old house and so on and so forth.
Like most people with hearing loss, I am adept at appearing to listen when, in fact, I can't make out exactly what anybody is saying. All this mask-wearing is especially hard on us. Sounds are muffled. We can't read lips. So we daydream.
I thought about a businessman friend of mine. "I ought to hire that young man," he once said about a fellow he and I had just met earlier that day. We knew almost nothing about the young man. "What would you have him do?" I asked. "He'd be a salesman," my friend said. "Everybody starts in sales. They should anyway."
You have to be strong to be in sales. You have to accept rejection. You have to constantly put yourself out there.
With a salesperson's intuition, Desiree was soon directing her attention to Mary. She was saying something about wood. It's much better than vinyl. But the wood that is harvested today is not quite as good as the wood of yesteryear, which apparently is the wood in our present windows, because new wood comes from younger trees (or something), but fortunately, Andersen Windows uses a special kind of wood that is not 100% wood. It's an improved wood. There is a special formula involved
I was reminded of Mike Ryterski. I met him in 2008. He was then 89 years old. He was in charge of research and development at Schaeffer's Manufacturing in Soulard. That company has been making grease since 1839. Their grease lubricated the axles on the wagon trains that headed west in the middle of the 19th century. Ryterski grew up on a farm in Illinois. He had a seventh-grade education. He developed a grease that lubricates gears that are exposed to open air.
Shell Oil tried to duplicate Ryterski's formula, but couldn't do it, so they signed an agreement to use the grease from Schaeffer's Manufacturing.
Ryterski's office was a work table with a pull-down light switch.
I wondered if Andersen Windows had such a man to improve wood.
At some point in the sales talk, Mary's phone rang. She excused herself to take the call. Desiree looked at me.
"I think you're like my husband," she said. "He doesn't say much, but he's a great listener. When he has a question, it's usually a good one."
"I don't have any questions," I said.
She asked if I was retired and I said I was. She said she'd like to get there in about 10 years. If so, I think she'd be retiring a little early.
What salesperson wouldn't like to retire early?
I remember when I was a bartender at a Holiday Inn in Phoenix. Salesmen used to come in when we opened at 11 a.m for a late morning boost. A double-martini extra dry. Of course, the world was a drunker place then. It must have been easier to be a salesperson. Actually, it was easier to be anything back then.
Desiree measured the windows in our living room. She opened her computer and made some calculations. The figure that popped up seemed out of our range.
But wait. That initial figure did not factor in the discounts. The first discount was the one I had seen on the computer. That special sale on windows. Plus, there was a second discount. That might have been a seasonal discount. Finally, there was the same-day discount. That is the discount you get only if you buy on the day of the salesperson's first visit. The other discounts will be available for a short time — Andersen Windows does not have a lot of discounts, Desiree explained — but the same-day discount is only available once.
If we needed a day or two to decide, we would forever lose the same-day discount.
It would actually be illegal to offer us the same-day discount on a different day, Desiree explained.
I can be a pretty shrewd consumer and I was not about to forever lose the same-day discount, but Mary likes to live on the edge. She seemed unconvinced. But she and Desiree had a connection. Two professional women. Mary was a dentist, and not a salesperson, but she used to put herself out there, too.
Before I grasped what was happening, a deal had been struck. Forget about the living room windows. We would get new windows in the dining room. And in the event that we later decide to get new windows for the living room, we will be able to get the same-day discount because we got the dining room windows on the day of the salesperson's visit.
I thought again about my friend the businessman. Salespeople drive the economy, he said, and he was right. You can target your advertisements on computers, and you can improve wood, and you can do all sorts of wondrous things, but in the end, you need a closer to seal the deal.
The American economy is still strong.