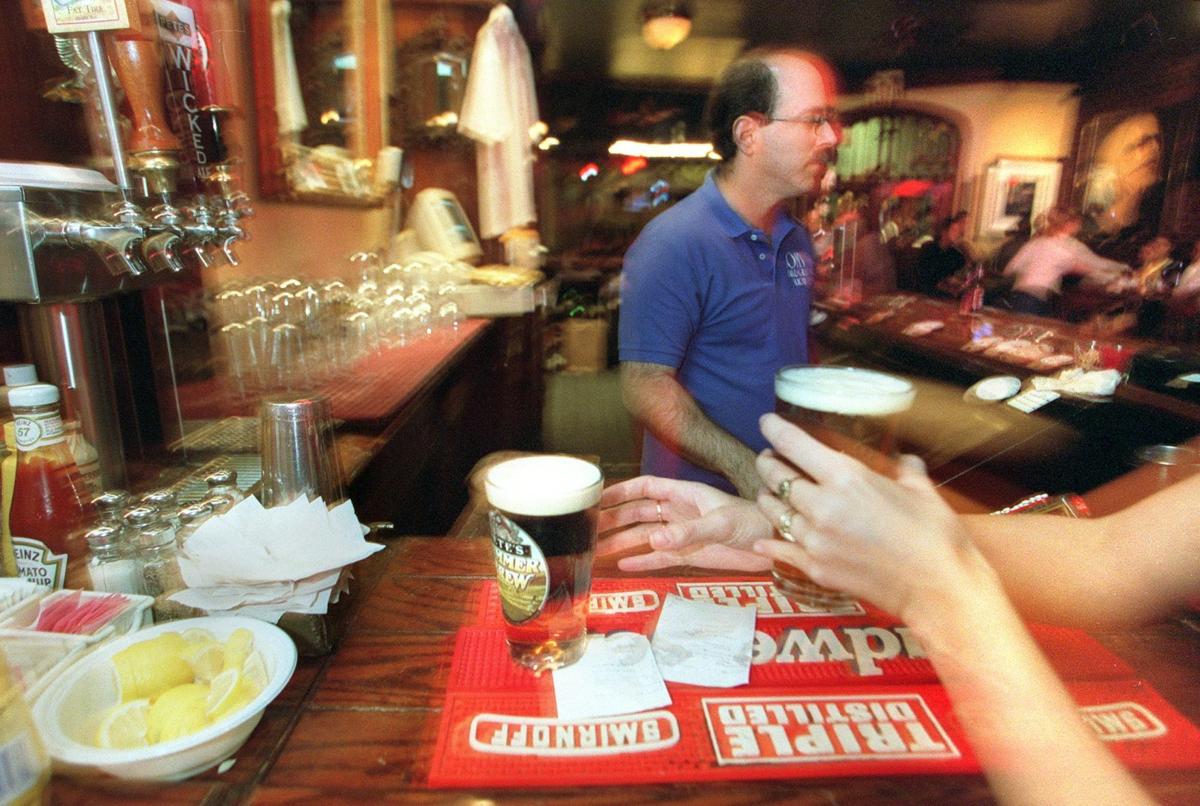 After a routine blood test at Siteman Cancer Center the other day, I decided to celebrate my good health with a cheeseburger, fries and a beer at Tom's Bar and Grill across the street on Euclid Avenue. It was closed. It is being resurrected as a medical marijuana dispensary.
I am a fan of medicinal marijuana. But progress often comes with a cost, and when a restaurant closes, it is sometimes like losing a friend.
Tom's and I were never close, but we got along. I have a friend who met his wife there. This was not long after Tom's opened in 1976. My friend saw an attractive young woman sitting at the bar. He worked up the nerve to approach her. As they were talking, she noticed he had a small scar. She asked about it.
In every budding relationship, there is a moment like this. Should you reveal your true self or pretend to be somebody more dashing? My friend opted for truth.
"I was drunk and fell out of a cab," he said.
"What an interesting man," thought the woman who would later marry him.
It was that kind of a bar. People met there. There are families who owe their existence to Tom's.
I was a newly-minted husband when I arrived in St. Louis in 1980, so Tom's and I never became close. But I became very good friends with the restaurant just north of Tom's — the Sunshine Inn.
Sunshine was a vegetarian place, but it had a hippie vibe that I really enjoyed. The moon was always in the seventh house. Jupiter was always aligned with Mars. It had opened in 1974 with a communal ownership group, but by the time I met Sunshine, Rudy Nickens and Martha McBroom were the owners. Just walking into the place made me feel good. I would generally go in for take-out. A couple of Garden of Eden salads and a vegetable soup.
There was a small bar, and I would have a glass of wine while I waited for my order. The bartender was a gay Black man who wanted to be a country and western songwriter. He would pour the wine to the top of the glass as if it were a beer. I suspect Sunshine lost money on its wine sales, but liquor sales were generally low. People did not come to Sunshine to drink. Which was fortunate. The bartender did not know much about bartending. I was sitting at the bar one day when a waitress came up and ordered a Manhattan. The bartender had to look it up in his bartender's guide.
He did not read the guide carefully because he poured some whiskey into a glass and topped it with dry vermouth. I was tempted to say something but did not want to seem like a know-it-all. The waitress delivered the drink and soon brought it back. She said the customer didn't like it. Some people prefer sweet vermouth in their Manhattans, I said, as if the customer were being picky. The bartender nodded. Picky people, indeed. Nobody ever orders a Manhattan in a country and western song.
Continuing north on Euclid, I had other good restaurant friends. I chummed around a bit with the Europa, a bar run by Frank Mormino, a World War II Marine vet who modeled himself after Archie Bunker. He seemed wildly out of place in the liberal universe of the Central West End — except for his friendship with Lady Charles Perrine, who worked at, and lived above, nearby Balaban's. Lady Charles was a flamboyantly gay man. Why he hung out at the Europa was something of a mystery. Perhaps it had to do with proximity. Lady Charles did not drive, and, in fact, never owned a car.
"I'm just an old pioneer woman," he said.
Before Herb Balaban opened his restaurant, the space was occupied by the Pleasant Pheasant. Lady Charles worked there, too, but at the time, he did not live in the apartment upstairs. A different young man did. He had a pet monkey. One evening, the monkey got loose and destroyed a collection of porcelain cups kept above the bar.
Lady Charles was a safer tenant. No monkey. He had pet tarantulas in his apartment. And crickets to feed the tarantulas.
I did not spend much time at Balaban's. It was too hip for me.
My best restaurant friend on Euclid was Duff's, the St. Louis version of Alice's Restaurant. Like Balaban's, it opened in 1972. The chef, Jimmy Voss, left to become the road chef for the Grateful Dead. When the Grateful Dead came to play in St. Louis, the band's bus pulled up in front of Duff's. The band was hungry.
A friend of mine, who had done his undergrad work at Holy Cross, tended bar at Duff's while he was in law school at Washington University. One night, he looked up from behind the bar and saw a vaguely familiar face. It was the campus radical from Holy Cross, the co-founder of the school's Black Students' Union. Clarence Thomas had stopped in for a drink. He did not recognize my friend.
By then, Thomas had given up his leftist leanings and was a conservative. He had been recruited to Missouri to work for then-Attorney General Jack Danforth. Later, of course, Danforth would become a U.S. Senator and would push Thomas's nomination for the U.S. Supreme Court.
Years later, Danforth would promote the senatorial candidacy of Josh Hawley.
In between championing Thomas and Hawley, Danforth would write a book, "Faith and Politics: How the Moral Values Debate Divides America and How to Move Forward Together."
With the closing of Tom's, all my old restaurant friends on Euclid are gone, and many of the next generation are gone as well. Hopefully, with the pandemic seemingly behind us, there will be a rebirth.
In the meantime, we'll have a medical marijuana dispensary.