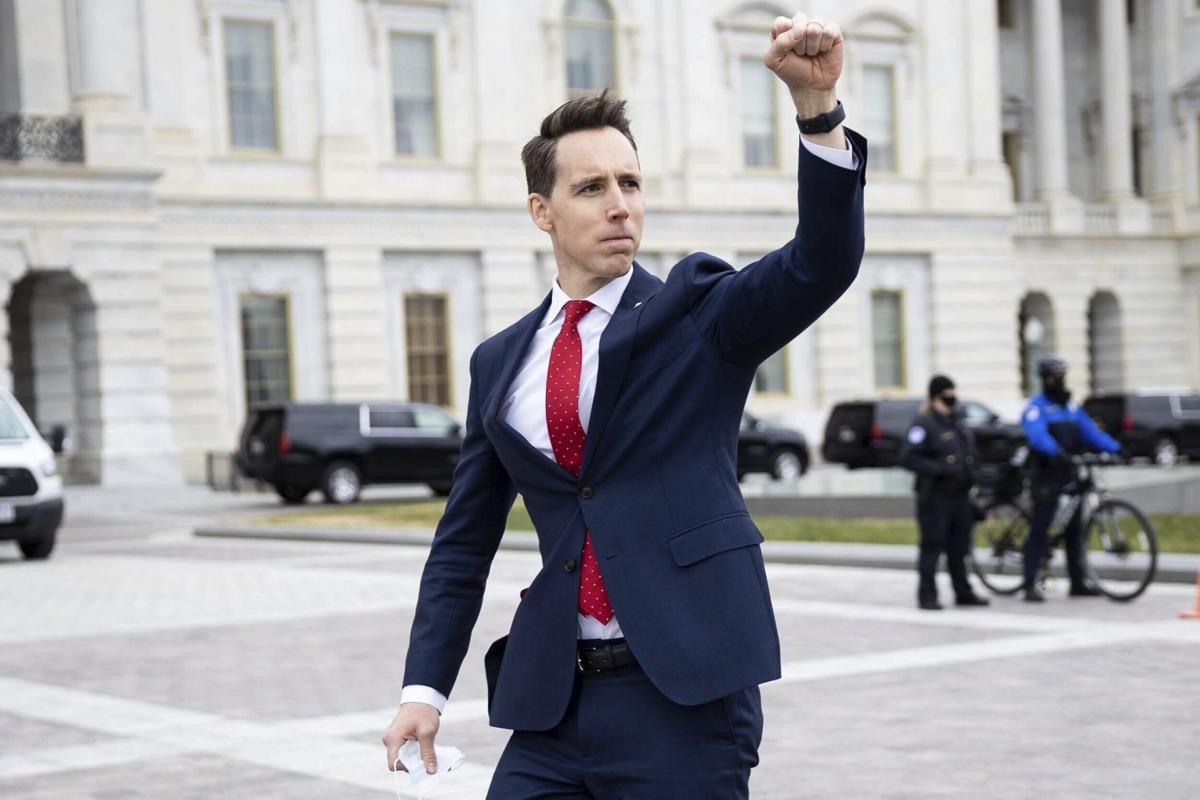 I recently spent a week in Austin and San Antonio, two of the fastest growing cities in one of the country's fastest growing states.
What do those cities have that we don't?
The University of Texas and the Alamo, respectively. Also, marginally better weather.
But we have universities. We have the Gateway Arch. We also have — and they don't — major league baseball and major league hockey. We have the Muny. We have the best free zoo in the country. We have the best frozen custard. Why are Austin and San Antonio plagued with long lines and horrible traffic while we enjoy the good life?
Let's look at the larger picture. Texas has no state income tax. That must attract businesses. But Missouri is a low-tax state, too.
Something else is going on.
In the last 10 years, Texas gained about 4 million people, more than any other state. The state demographer, Lloyd Potter, testified in a legislative hearing recently that 83% of the growth this past decade was driven by non-whites. Many of them were international immigrants, mostly Hispanics.
Missouri has something that Texas doesn't. We have a law that makes English the official state language.
That passed overwhelmingly in a statewide referendum in 2008.
Perhaps you recall the problems we were having back then. So many immigrants, so many different languages. Yes, it's true that immigrants are generally hard-working and often entrepreneurial, but the situation had become untenable. It was difficult for an English-only speaker to get anything done.
I am joking, of course. There were no problems. It was not an issue. We just wanted to make sure that immigrants, and potential immigrants, knew they were not welcome.
Immigration has always been a driving force in this country's growth. One hundred and fifty years ago, the Germans arrived en masse. They were followed by the Irish. Then the Italians. Before any of them, the Africans arrived. That is a separate story, of course, and it is all we can do to keep our schoolchildren from learning it.
Of course, not all of the growth in Texas came from Others. Plenty of people from other states moved to Texas. My son is in that number.
He is a writer at a tech company in Austin. The tech companies have swamped that city, and old-timers complain that the weirdness that once defined Austin is disappearing. There is no room for slackers in the new Austin.
Could something like that happen in our peaceful little backwater?
"This is a state that frowns on this business. What am I doing here?" asked Centene boss Michael Neidorff. "It's an embarrassment."
He was referring to the the fact that the Missouri Legislature refused to approve funding for Medicaid expansion despite the fact the voters had approved it.
But let's not be overconfident and assume that cartoonish politicians will always save us from growth. I mean, it's easy to look at the Republicans lined up to run for the U.S. Senate — Eric Greitens, Mark McCloskey and Eric Schmitt — and figure that no 21st-century executive would want to come here, but two words counter that argument — Ted Cruz.
The politicians in Texas are not much different than ours and yet that state has suffered explosive growth.
Our anti-elitist from Stanford and Yale Law has decided to wage a war against the elites from Big Tech. As a 20th-century man, I am with him. I don't do tech well. I especially hate passwords. Maybe 20 years ago, I could have put up with them, but just as my mental acuity is on a downward slide, I am expected to remember a series of passwords, the more random the better. At my age, really?
Hawley has found the populist issue of our time. I imagine him in his signature pose, his right first raised in a defiant salute: "Luddites of the world, unite! You have nothing to lose but your passwords!"
While that resounds with me and a great majority of my fellow Missourians, it probably does not resound with the 21st-century men and women who run tech companies.
As their industry expands and they consider opening offices in various locales, they will almost surely consider invading our city. We have so much to offer. Take a visitor to a Cardinals-Cubs game. Take her to a restaurant on the Hill. Walk around Forest Park and visit the Art Museum.