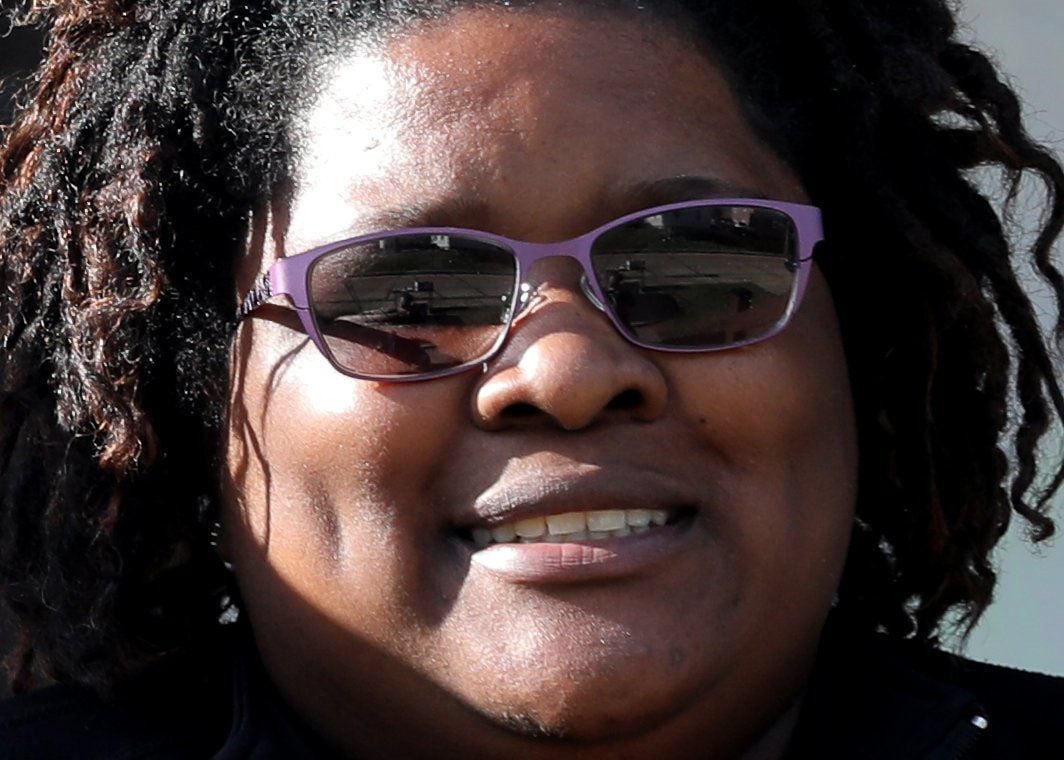 Yusef Scoggin was trying to head off a surge in homelessness.
It was April and the presiding judge for St. Louis County Circuit Court, Michael Burton, had announced that evictions would proceed following a long moratorium during the coronavirus pandemic. Burton and county officials later agreed to a delay, but at the time, Scoggin was worried.
Scoggin is the county's director of family and community services and co-chairman of the St. Louis Area Regional Commission on Homelessness. That group helps coordinate services among government and nonprofit agencies in the region. He sought volunteers from various nonprofits to help identify folks at the highest risk for eviction, to help them know there were still millions of dollars in rental assistance available.
One of those volunteers was Shana Poole-Jones. You might have heard about her. Early in the pandemic, she received local and national media attention for her big heart for helping others. Poole-Jones had lost eight family members to the scourge of COVID-19 early in the pandemic, many tied to an outbreak in Albany, Georgia. The Maplewood woman, a Navy veteran, channeled her grief into a movement to help others with a simple act: She set up a table in her front yard and put food on it for people in need. The "grab-n-go" effort grew, donations flowed in, with Jones' spreading her faith and her goodness to others who wanted to help.
The complex accused the woman of invasion of privacy, emotional distress and other charges after she circulated information on rental assistance. 
Poole-Jones started a nonprofit in 2019 called Keep Pushing Inc. She helps feed people in need and find homes for the unhoused. When Scoggin called her, he knew that she would do anything she could to help. And she did, knocking on apartment doors of addresses Scoggin provided from existing eviction cases that had been put on hold, handing out fliers with phone numbers and emails to various agencies that could help people facing potential homelessness.
One landlord didn't take kindly to the do-gooders getting in the way of putting people on the street. So the landlord's company filed a lawsuit against Poole-Jones and her nonprofit, accusing her of trespass, misrepresentation, "infliction of emotional distress" and a variety of other allegations seeking to stop her and others from helping people facing eviction.
If the lawsuit was intended to intimidate Jones, as her attorney believes, it did its job. She was served the lawsuit while she was standing in her front yard operating her grab-n-go table.
"This ain't right," she thought, as she read the papers. "I was trying to understand why I was being sued for trying to help somebody. All I want to do is help."
The lawsuit caused several days of stress. She shut down her grab-n-go table. She shut down everything, until Scoggin helped her find lawyers Robert Swearingen and Lisa D'Souza of the nonprofit Legal Services of Eastern Missouri.
"It's totally egregious," Swearingen says of the lawsuit, which was filed by lawyer Randall Reinker on behalf of a limited liability company called Norwood 2020. That LLC was formed in 2020 by Herbert Baumann, whose company, Baumann Property Co., manages apartment complexes throughout St. Louis County. The north St. Louis County property in question is owned by Norwood-Redfield Apartments Limited Partnership, whose general partner, according to Missouri Secretary of State records, is Norman Codo of Boca Raton, Florida.
Reinker said in an email that he was out of town and couldn't comment until next week.
Swearingen and D'Souza have filed a motion to dismiss the case. A court hearing is scheduled for next week.
"Plaintiff Norwood 2020's claims are frivolous," they argue in their motion. "They lack merit on their own terms and are an attempt to infringe on the Defendants' First Amendment rights. … the First Amendment does not permit Norwood 2020 to leverage injunctive relief or the threat of damages to prevent tenants from learning about the CDC eviction moratorium and their rights as set forth in the CDC order."
As she waits for this legal cloud to pass, Poole-Jones, leaning on her faith and the support of others, is getting her mojo back. She has reopened her grab-n-go table on Tuesdays and Saturdays. On the day we met, she had driven a truck of food and other donations to Festus, where she found the need to be greater than she imagined.