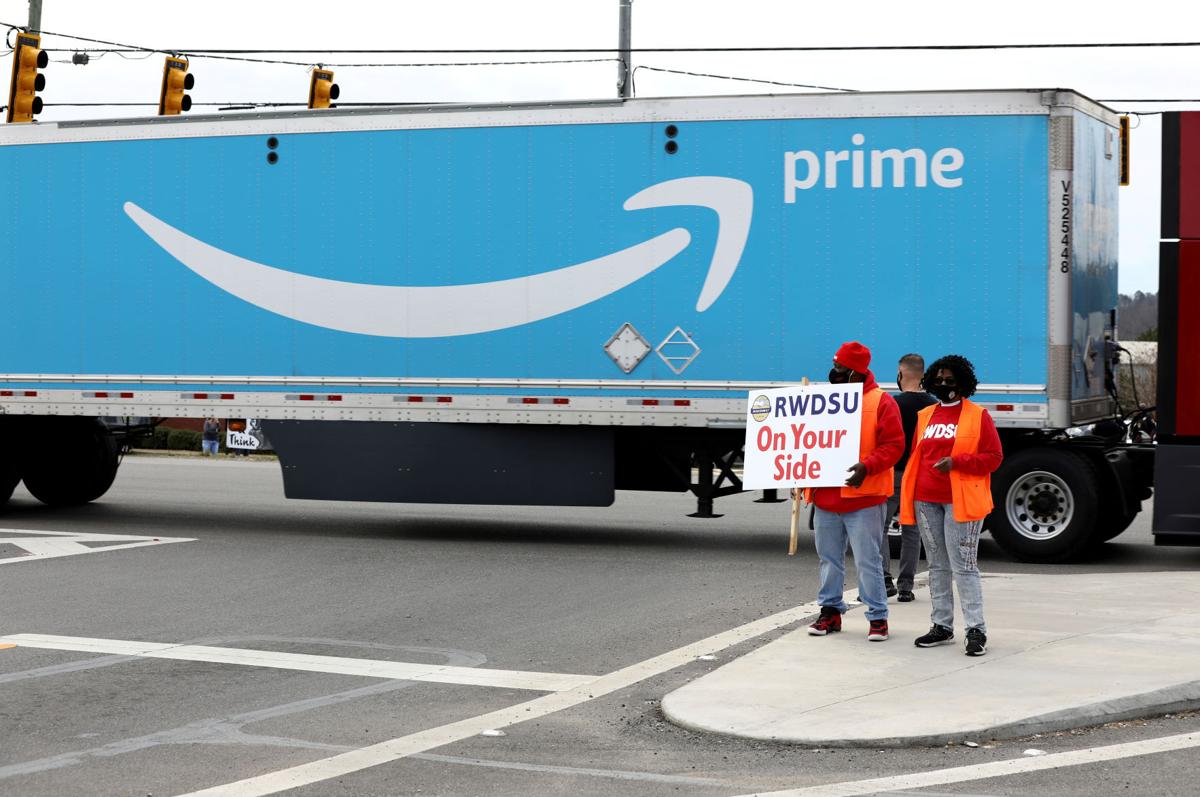 There's no sugarcoating the defeat Amazon employees in Alabama handed to a retail workers' union: It was a trouncing.
Only 29% of warehouse workers voted in favor of joining the union, despite a high-profile campaign that was endorsed by notables from President Joe Biden to Florida Sen. Marco Rubio to actor Danny Glover.
Jerry Hunter, a senior lawyer at Bryan Cave Leighton Paisner, was surprised that the union lost so badly after gaining the right to conduct a mail-in ballot, something Amazon opposed.
"The union in my view had everything going for it," said Hunter, who was general counsel of the National Labor Relations Board under President George H.W. Bush. "Winning that election would have given organized labor a lot of momentum, but now that momentum is dissipated."
Unions, which represent just 6.3% of the nation's private sector, badly needed a win. To reverse their long decline, labor leaders recognize that they must organize large employers like Amazon, McDonald's and Walmart.
In some ways, Amazon looked like an ideal target. Its chief executive, Jeff Bezos, is a controversial billionaire. It's been criticized for working conditions that include drivers urinating in bottles because of tight delivery schedules. Turnover at its warehouses approaches 100%, at least double the industry average.
It also, however, pays at least $15 an hour. "In today's world, if you're paying someone a decent wage and offering benefits, organizing is going to be an uphill battle," said Pat White, president of the St. Louis Labor Council.
Workers will tolerate harsh conditions to earn a good wage, especially if they don't expect the job to turn into a career. "If it's a high-turnover industry, it's hard to get people to stay long enough to try to organize," said Doug Swanson, who runs the University of Missouri-St. Louis labor studies program.
White was surprised by the lopsided margin in the Amazon election, but not by the loss. For the union, he thinks the election was in the wrong place at the wrong time.
Alabama has a history of hostility to unions, White explained, and most workers didn't know any union members. Amazon held mandatory meetings to explain its opposition to a union, but COVID-19 precautions prevented organizers from going door to door to make their case.
White doesn't think this will be the last attempt to organize e-commerce workers, and says Amazon's warehouses in the St. Louis area may be a target someday. "Some of our better-run unions have been looking into that, and I think they would do a better job," he said. "We wouldn't be doing our job if we gave up."
Harley Shaiken, a labor economist at the University of California-Berkeley, also expects Amazon to remain a prime target for organized labor. "I think we will see further efforts, but this was a painful reminder that none of this is easy," he said.
Shaiken speculated that the high-profile loss might strengthen organized labor's hand politically, especially because Biden is viewed as the most pro-labor president in decades.
"The amount of attention it got surpassed what anyone could have imagined," he said. "This was a sharp defeat for the workers who wanted a union, but it may have strengthened labor more generally."
Still, unions have won political victories before. They helped pass minimum wage increases in many states, and in Missouri they convinced voters to reject a right-to-work law in 2018.