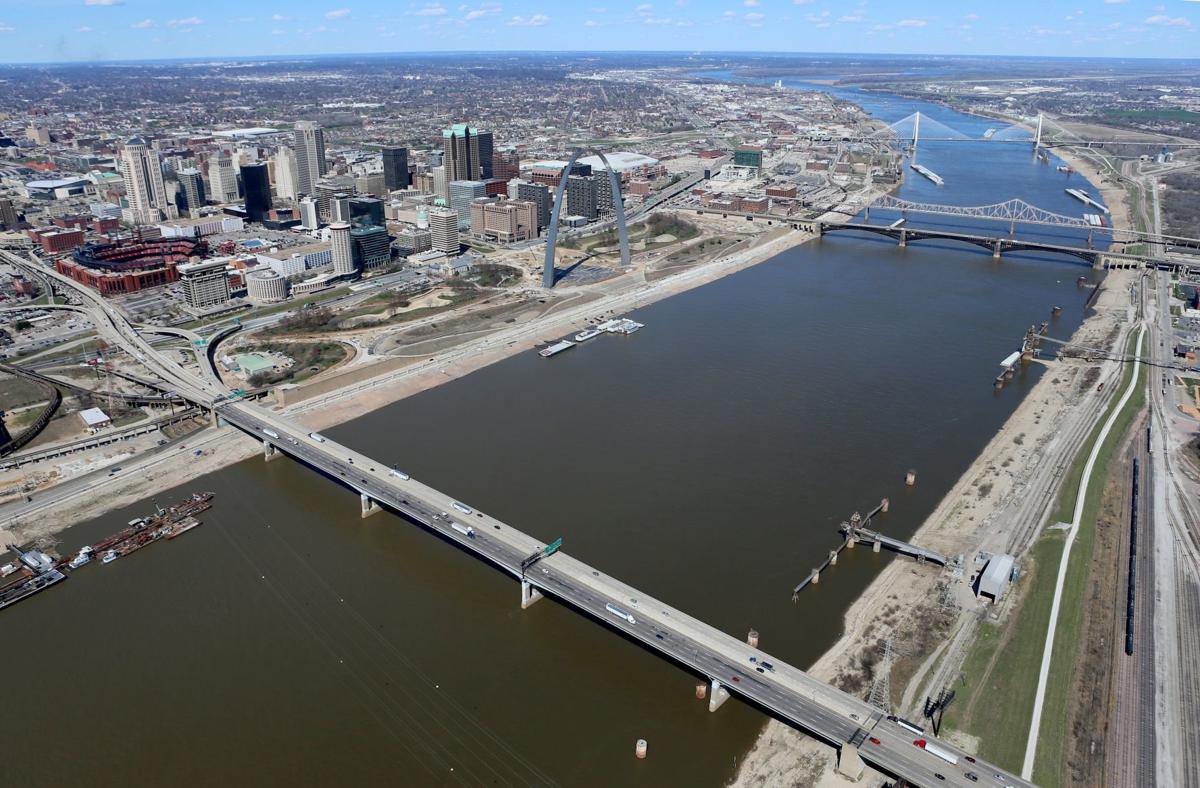 ST. LOUIS — Three lanes carrying eastbound traffic across the Poplar Street Bridge will be closed this weekend for repairs, resulting in what are expected to be substantial delays for motorists.
The three left lanes on the bridge will be closed starting at 7 p.m. Friday, and will remain closed until about 3 p.m. Monday.
During the closure, crews with the Illinois Department of Transportation will fix damage caused by a recent tractor-trailer crash. While that work is underway, Missouri Department of Transportation crews will also make repairs to a bridge joint on the east side of the bridge.
MoDOT urges drivers leaving Missouri for Illinois to consider using Metro, or the Stan Musial Veterans Memorial Bridge, Jefferson Barracks Bridge, Chain of Rocks Bridge or McKinley Bridge as alternate routes.
Last week, IDOT announced it was closing the two right lanes of I-55/64 approaching the Poplar Street Bridge, just west of the 3rd Street exit, the Illinois Department of Transportation said Wednesday. That works will last about two months.