On a typical Thursday morning, Justin Proffitt starts his car and heads to the Columbia Regional Airport in central Missouri to pick up a customer. His light blue Ford Fusion sports a vanity license plate: UBRDAD.
Over 8,000 miles away, Subhash Mondol heads home in his Maruti Suzuki Dzire after a long day of shuttling customers through the noisy, busy streets of metropolitan Kolkata, India.
What connects them is their employer: the ride-hailing giant Uber. In a little over a decade, the company has transformed the mobility landscape globally and opened the door for rival transportation companies such as Lyft in the U.S. and Ola Cabs in India. And it's poised to grow even more.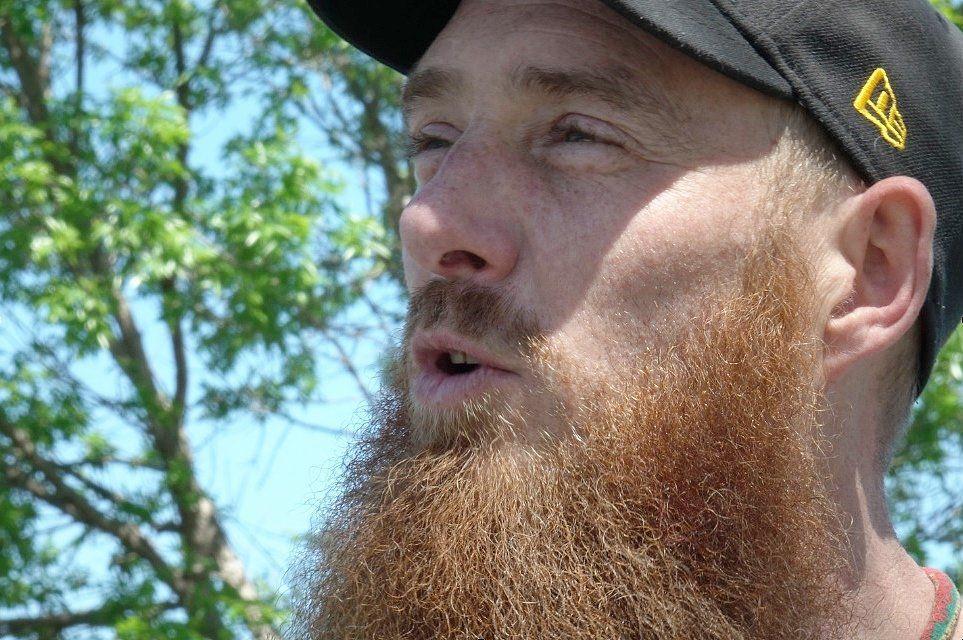 Uber gives drivers around the world the chance to become independent contractors and make money with their own cars. Globally, data collector Business of Apps says Uber drivers provide 15 million rides a day.
Proffitt began driving for Uber to make extra money for his young family. With his wife on track to become a tenured professor at the University of Missouri, he had to find a way to help support their 3-and-a-half year old son. Driving for Uber allows him to create his own schedule and be as flexible as he needs to be.
Trade tensions and agriculture, basketball, biomedical research and ride-sharing are topics explored this year in a series of special reports …
"It's the ability to play golf on a Monday, get chores done and get work done at night," he said. "There's value in that."
Mondol, 31, cited the same perks. Mondol has been working in the cab services industry for as long as he can remember and has been driving an Uber in Kolkata for two years. He works 60 hours a week in the humid and bustling eastern city to reel in roughly 14,000 rupees, or $205.
"App cabs gave us freedom from strict working hours," Mondol said. "The payment system is fair and there is no need for negotiation with the customers."
A boon to the drivers
Uber controls 46% of the ride-hailing market in India and three-quarters of the market in the United States, according to Business of Apps.
Shahana Chattaraj, who studies transportation trends in India as a visiting fellow at Center for Policy Research in New Delhi, said though Uber has tried to pierce the Indian market, success has been stifled by newer forms of transport like "electric e-rickshaws" and unavailability of drivers in remote rural areas.
"There is a lot of urban expansion and growth happening in India outside the major cities... urbanizing rural areas, and I am not sure whether Uber and Ola will play a major role in such places," Chattaraj said.
In America, meanwhile, Uber is an ever-growing force in all sorts of locales. Across the nation, Uber occupies nearly 73% of the market, leaving taxis and other ride hailing companies increasingly struggling. Taxis now comprise just 8.3% of ground transportation receipts, according to the Certify 2018 SpendSmart report.
Competition can be fierce.
Uber drivers often take advantage of flexible working hours by driving part-time during busy periods when cab fares are high. Some help drum up business by enticing riders with amenities.
Proffitt upgraded his car with a glowing subwoofer system and an iPad to allow riders to play Youtube videos or music during the ride.
"It seems in my experience, occasional candy can go over well," he said. "But as long as you let them choose their music, they don't care about anything else."
Helping customers, disrupting urban planning
For many customers around the world, Uber provides another way to get to work.
One in four Indians commutes more than 90 minutes a day, according to a survey by Regus India, a leading global workplace solutions provider. Though the average commute is 29 minutes long, 12 percent of commuters travel more than an hour to and from the workplace, the survey found.
"Workers in metropolitan cities commute increasingly long distances for work, and commuting patterns are quite messy," Chattaraj said. "All these factors create conditions in which there is a growing demand for a range of transport services, and digital transport platforms like Uber and Ola help meet these demands."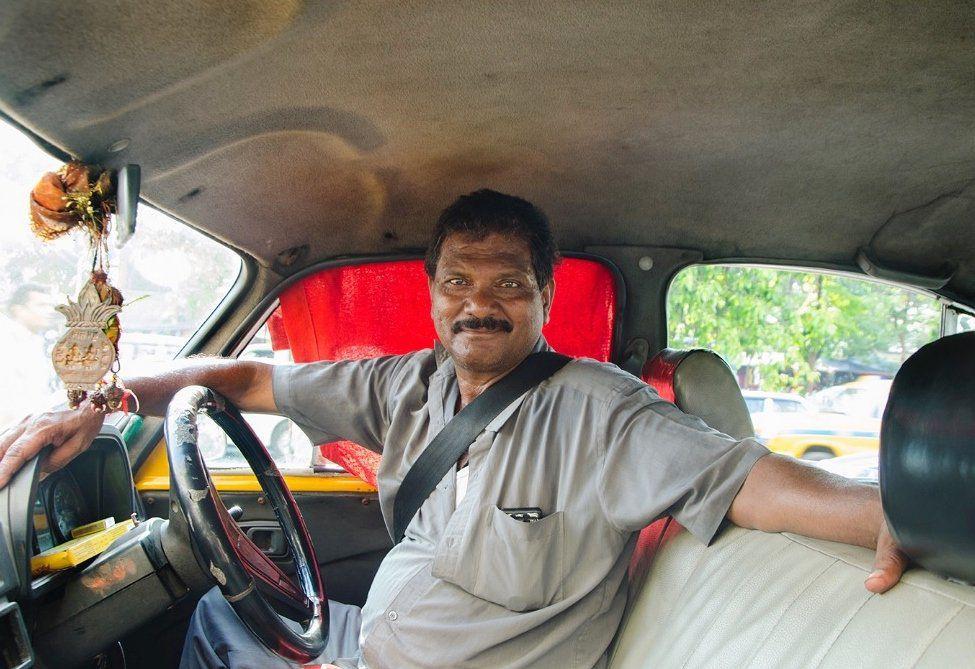 In Missouri, the average travel time to work is 22.4 minutes, shorter than the U.S. average of 25.3 minutes, according to Data USA. The vast majority of Missourians drive to work alone, and only 0.08 percent take a taxi service.
Rick Geddes, director of an infrastructure policy program at Cornell University in New York State, said Uber can sometimes make a long slog to work even longer.
"The original thinking was that (Uber) might reduce traffic congestion, but it seems like it's actually increased it," Geddes said. "There's Uber drivers just sort of waiting around for people to you know, for customers, and they actually are congesting the roads."
Geddes' research focuses on road pricing and the demand for transportation infrastructures such as parking garages after Uber came into the picture. He said traffic congestion results from roads that are not properly priced. Not having enough tolls set up to charge drivers for using road space can discourage people from using other modes of public transportation, he said.
Congestion is an even bigger problem in urban India, where road space is a scarce commodity. With less than two inches between their own vehicles and the ones around them, drivers can find themselves in almost endless lines stuck between cars, motorbikes, auto-rickshaws and trucks for hours at a time.
They are concerned about the size of the roads and a dearth of places to park their vehicles or wait for their passengers to arrive.
"Sometimes we have to wait for a long time in narrow crowded streets at 'pick-up locations' which causes traffic snarl," said Uber driver Siddhartha, who declined to give his last name. "We face backlash from other motor-car drivers and traffic cops, if we wait outside the 'pick-up locations' either the customers complain or the algorithm punishes."
Future: What's the final destination?
Uber's expansion to South Asia in 2013 reflects the larger trend of American tech companies immersing themselves in new markets worldwide.
Historically, Uber has shown a willingness to adapt to new demands and communities. When it arrived in India, the company allowed customers to pay in cash because paper currency is so popular in the country. Last year, Uber also relaunched the UberAUTO app, which has helped share a portion of the pie with auto-rickshaw drivers.
Uber's movement to India is viewed as a step toward solving the country's transportation problems.
Pollution is a big one. India is home to nine of the world's 10 most polluted cities in the world, according to World Health Organization. In late 2017, Uber's chief business officer in India, Madhu Kannan, announced plans for the company to deploy electric cars. The cars come from a partnership with local Indian manufacturer Mahindra & Mahindra Ltd.
"Aligned with the government's vision, we aim to build a more sustainable future of mobility, moving more people needing on-demand services with fewer, fuller, and more efficient vehicle trips," Kannan told reporters in Mumbai.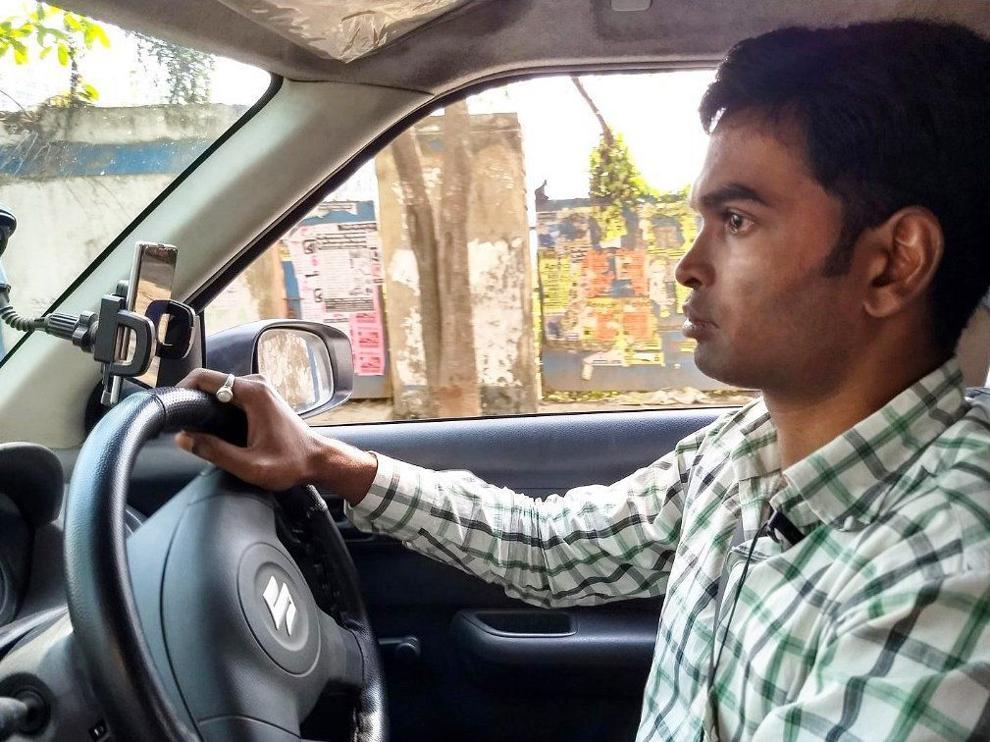 Debarpan Nag uses app cabs like Uber and Ola two times five days a week when he travels to the Deloitte office in Hyderabad. For him, Uber trumps other modes of transport because he doesn't have to wait under the scorching sun to hail a taxi.
"There was one time when I left my phone in the car and I called the driver and he returned my phone. Uber really helps you track everything that's going on," Nag said.
At this point, experts said, it doesn't look like Uber will overtake public transit in the United States or India, but rather be a supplement to inadequate systems in both countries.
"Ola and Uber can also help make up for gaps and deficiencies in the public transport system, particularly in extended urban areas," Chattaraj said.
Geddes said the rise of ride-sharing also may spell the end of parking garages someday.
"If you're an investor in parking garages, you might be very concerned," he said. "If ridesharing reduces the demand for people to buy their own car … then the demand for a parking garages could decrease."
But the biggest losers, experts said, will continue to be traditional cabs.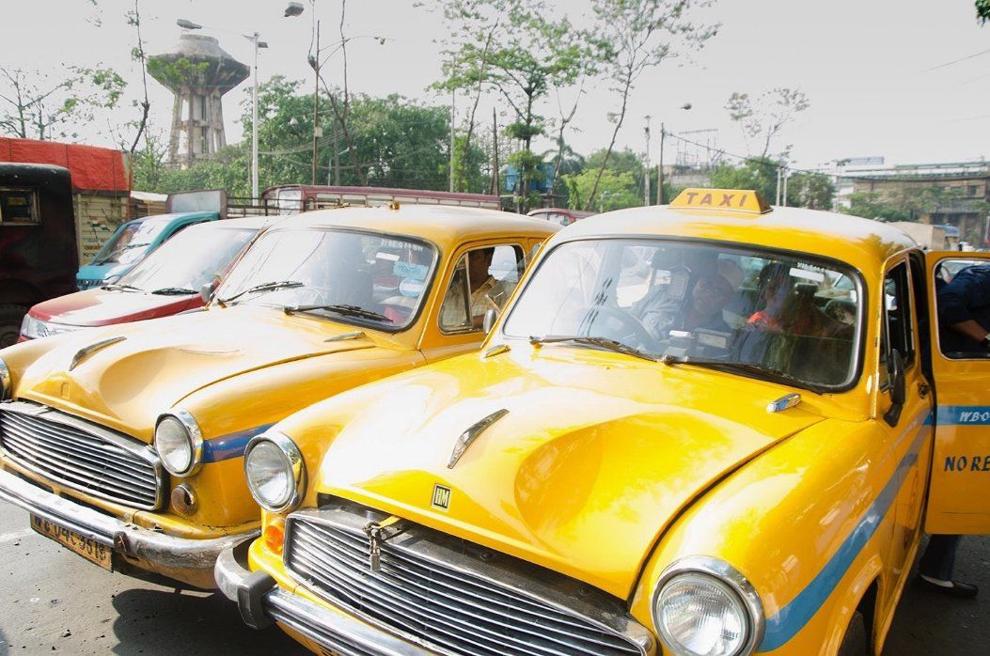 "I think where the real threat is to local cab companies," Geddes said. "This is a pretty close substitute for a taxi cab."
Instead of fighting a raucous crowd for the next available cab, workers can quickly hail an Uber through the app, get in the car and disappear into a sea of vehicles. As fleets of Uber cars roll onto the roads, they are increasingly shaping the lifestyle of customers and drivers around the world.
Driver Siddhartha put it simply: "It has been revolutionary! ... We never imagined such a day would come."
This story is part of a series of special reports on India and the U.S. The project, undertaken by students at the University of Missouri, was overseen by Laura Ungar, Midwest Editor/Correspondent with the St. Louis bureau of Kaiser Health News, and journalist Sujoy Dhar, founder of the Indian news agency India Blooms, based in Kolkata, India.