Your daily 6: Making money from moon, napping bear and more threats from Iran
A Texas woman is accused of running over her son, 3, in a game of 'chicken' and the FBI is investigating the deaths of 4, including three children, near the Mexican border. 
Bikers bid goodbye to 7 motorcyclists killed in crash
A long-planned Blessing of the Bikes ceremony for motorcycle enthusiasts became a scene of mourning and reflection Sunday as about 400 people paid tribute to seven bikers killed in a devastating collision with a pickup truck .
The victims of the wreck Friday evening were members or supporters of the Marine JarHeads — a New England motorcycle club that includes Marines and their spouses — and ranged in age from 42 to 62.
"When they fall, we all fall," said Laura Cardinal, vice president of the Manchester Motorcycle Club, adding that fellow bikers will support the families of those who died. "Those families, they're going to go through a lot now. They have a new world ahead of them."
A pickup truck towing a flatbed trailer collided with a group of 10 motorcycles on a two-lane highway in the small town of Randolph, leaving victims strewn on the grass amid their shattered bikes. The cause of the crash was under investigation, and no immediate charges were filed.
Blessing of the Bikes ceremonies are held in many locations as a way to give prayers for a safe season. Sunday's event, situated about an hour from the accident site, was expected to draw maybe 100 or 200 people before it was transformed by tragedy.
The Rev. Rich Baillargeon presided, blessing the bikes using a branch dipped in holy water as they filed by, and held a moment of silence and prayer for the victims. One biker got up to say a prayer but got choked up and couldn't finish. The ceremony also included a bugle playing of taps.
Many of the bikers wore jeans and leather jackets with their club patches and rumbled in on their Harley-Davidsons. The outdoor gathering took place on the property of a former church, with bikers parking in rows in the parking lot and on the grass on a warm, sunny day as vendors sold corn dogs, french fries, pizza, sausage and lemonade.
Gary and Sheila Judkins came from Sumner, Maine, in part because of the crash, saying being there was a way to feel connected to other riders.
"It's a positive thing for bikers. And if anything, bikers need something positive," Gary Judkins said.
Authorities identified the dead as Michael Ferazzi, 62, of Contoocook, New Hampshire; Albert Mazza Jr., 59, of Lee, New Hampshire; Desma Oakes, 42, of Concord, New Hampshire; Aaron Perry, 45, of Farmington, New Hampshire; Daniel Pereira, 58, of Riverside, Rhode Island; and Jo-Ann and Edward Corr, both 58, of Lakeville, Massachusetts.
One person injured in the wreck remained hospitalized in stable condition. Relatives of all but one of the victims could not be reached for comment or their numbers were not listed. The state attorney general's office said the Ferazzi family had asked that reporters not contact them.
Woman accused of running over son, 3, in game of 'chicken'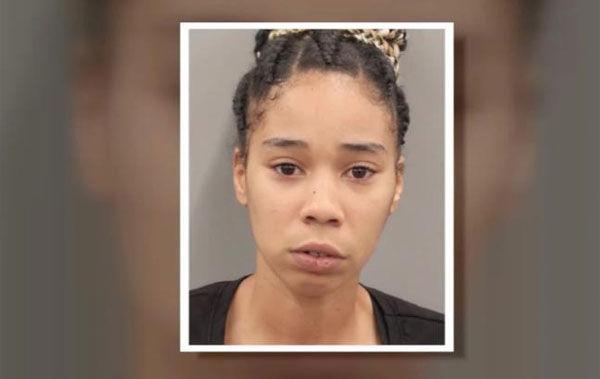 A Texas woman is accused of killing her 3-year-old son after running over him with an SUV during a game of "chicken."
Lexus Stagg, 26, was seen in surveillance footage from her Harris County, Texas, apartment driving toward her three children as they ran toward the front of her 2006 Lincoln Navigator, according to a news release from Harris County District Attorney Kim Ogg.
Two of the children moved out of the vehicle's path, but Stagg's 3-year-old was struck, Ogg's office said in the release.
The child was first caught under the SUV's right tire, the release said. Stagg didn't stop right away and the toddler was hit again by the rear tire of the vehicle -- which weighs about 5,600 pounds, according to the release.
Stagg initially told police that she thought she hit a speed bump, the release said.
The incident took place on June 11, and Stagg was arrested Thursday and charged with criminally negligent homicide, the district attorney's office said. She faces up to 10 years in prison if convicted.
An attorney for Stagg was not immediately available.
Stagg previously had two older children removed by child protective services in 2013, according to CNN affiliate KTRK. After the death of the 3-year-old, Lord Renfro, her two surviving children were also removed, the station reported.
Bear takes a nap inside Montana home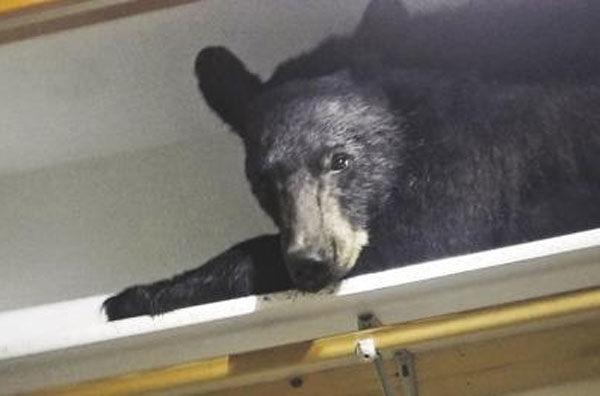 A black bear found his way inside a Montana home and after getting trapped inside, did a little damage and then took a nap.
The bear got into a home in Missoula County on Friday morning, then somehow got locked in, said Jamie Jonkel, a wildlife management specialist with Montana Fish, Wildlife and Parks.
"The door had been ajar," jonkel said. "It wasn't a full-fledged break in."
A Facebook post from the Sheriff's Office said the bear "began ripping the room apart," once it realized it couldn't get out. The bear eventually gave up trying to force his way out and climbed onto the top shelf of a closet to fall asleep.
The family heard the racket and called 911, and officers arrived and called Fish, Wildlife and Parks. They wound up tranquilizing and relocating the bear.
Jonkel characterized the bear as a "typical young male," around three years old and about 70 pounds. He said the bear was relocated to the foothills of the Mission Mountains northeast of Missoula.
"He was just starting out on his own," Jonkel said, adding there were reports of a bear eating dandelions and grass in yards recently in Butler Creek.
Pompeo in Saudi Arabia, Iran threatens more US drone attacks
U.S. Secretary of State Mike Pompeo was in Saudi Arabia on Monday in a hastily arranged visit amid mounting tensions between Washington and Tehran as Iran's navy chief warned Iranian forces wouldn't hesitate to shoot down more U.S. surveillance drones from their skies.
The downing of the drone, valued at more than $100 million, saw the United States pull back from the brink of a military strike on Iran after President Donald Trump last week called off strikes in retaliation.
Iran's naval commander, Rear Adm. Hossein Khanzadi, threatened Washington, saying that Tehran is capable of shooting down other American spy drones that violate Iranian airspace.
"We confidently say that the crushing response can always be repeated, and the enemy knows it," Khanzadi was quoted as saying by the semi-official Tasnim news agency during a meeting with a group of defense officials.
Tensions have been mounting since Trump last year withdrew the U.S. from a global nuclear deal with Iran and began pressuring Tehran with economic sanctions. A fresh round of Iran sanctions is to be announced Monday in a bid to force the Iranian leadership into talks. Iran has decried the U.S. sanctions, which essentially bar Iran from selling its oil internationally, as "economic terrorism."
Pompeo, considered a hard-liner in the Trump administration, met with Saudi King Salman in the Saudi city of Jiddah. From Saudi Arabia, Pompeo will be heading to Abu Dhabi, the United Arab Emirates, another close U.S. ally and partner.
Saudi Arabia and the United Arab Emirates are alarmed by Iran's military reach and are working to limit its influence in the region.
On the eve of Pompeo's visit to the kingdom, Yemen's Iranian-allied rebels attacked a Saudi airport near the Saudi-Yemen border, killing a Syrian resident and wounding 21 other civilians, the Saudi military said.
50 years later, the moon is still great for business
Fifty years after humans first visited, businesses are still trying to make a buck off the moon.
Hundreds of millions of people were riveted when Apollo 11 landed on the moon on July 20, 1969. Naturally, marketers jumped at the chance to sell products from cars and televisions, to cereal and a once-obscure powdered drink called Tang.
They are at it again in 2019, as the 50th anniversary of the giant leap for mankind approaches.
There's the cosmically priced $34,600 limited edition Omega Speedmaster, a tribute to the watch that Buzz Aldrin wore on the moon. And the more down-to-Earth Budweiser Discovery Reserve, which revives a recipe from the 1960s and features 11 symbolic stars in the packaging.
There's the playful NASA Apollo 11 lunar lander set from Lego. And Nabisco's indulgent purple Marshmallow Moon Oreo cookies. And who doesn't need "one small step" t-shirts, Saturn V crew socks or an Apollo 11 travel tumbler?
But seriously, some brands take genuine pride at having been part of the first moon landing.
Omega Speedmaster watches have been an icon of space travel since NASA chose them for its manned missions in 1965 after other watches failed tests. In 1970, the crew of the ill-fated Apollo 13 mission used a Speedmaster to time a 14-second engine burn to align themselves for re-entry to Earth.
"It continues to be an important tool to have. You have to look only to the Apollo 13 mission," said James Ragan, a retired NASA aerospace engineer who tested the watches in the 1960s.
Omega's gold Speedmaster is a version of the watches the company presented to astronauts at a gala dinner in 1969. A relatively more modest $9,650 stainless steel timepiece features a laser-engraved image of Aldrin descending from the lunar lander.
Then, there are the anti-gravity Fisher Space Pens, developed specially for the Apollo missions. For luxury space enthusiasts, Fisher Space Pen Co. has a $700 limited edition pen with authenticated materials from the Apollo 11 space craft.
Back in 1969, both Omega and Fisher Space Pen Co. were quick to promote their Apollo 11 connections with media and advertising campaigns, as were NASA contractors like Boeing and General Electric.
Stouffer's made sure consumers knew it provided food for Apollo 11 astronauts once they were back on Earth, launching the ad campaign "Everybody who's been to the moon is eating Stouffer's." Fifty years later, the Nestle-owned brand is celebrating with a media campaign to share some of the recipes from 1969.
But brands with no direct Apollo connections were not about to sit out an event that nearly every U.S. household with a television watched.
In 1969, Zippo released a lighter saluting the Apollo 11 mission and its astronauts. A half-century later, Zippo has sold out of the 14,000 limited edition lighters released in tribute to the anniversary, priced at $100 each.
Krispy Kreme, which says it served doughnuts to witnesses at the Apollo 11 launch, conjured up a new treat — filling its classic glazed doughnuts with cream — in honor of the anniversary.
Border Patrol finds bodies of woman, 3 children near Rio Grande
U.S. Border Patrol agents on Sunday found four bodies near the Rio Grande in southern Texas, including three small children. The dead included one toddler, two infants and an approximately 20-year-old woman, said Hidalgo County Sheriff Eddie Guerra in a late-night tweet.
The woman and children were found in an area notorious for illegal border crossings and drug trafficking, authorities said. Their cause of death is still under investigation, as are their identities.
"It is an area very well known for immigrants crossing the river," Sgt. Frank Medrano, a spokesman for the Hidalgo County Sheriff's Office, told The Washington Post.
The bodies were found in the Las Palomas Wildlife Management Area southeast of Anzalduas Park, a 96-acre green space dotted with Spanish moss-draped trees and picnic tables along the river in Mission, Tex.
The Monitor newspaper in McAllen reported that the bodies were located in a remote patch of land nicknamed El Rincón del Diablo, or "the Devil's Corner." Located on a spit where the Rio Grande loops from south to north, the area is thick with vegetation, closed to civilians and mostly owned by the federal government, Texas Monthly reported. It's so dark at night that headlights from U.S. agents and police are often the only lights "for miles," according to the Monitor.
"There's a lot of brush. It's like ranchland; there's no difference," Hidalgo County Constable Larry Gallardo told the Monitor.
Much like the rest of the Rio Grande Valley, the area has been hit by a surge of undocumented immigrants in recent months, including many Central American families seeking asylum. The waves of arrivals have overwhelmed Border Patrol facilities and led to an outcry about conditions for migrants held in detention centers.
The FBI will lead an investigation into the four bodies discovered on Sunday, Guerra said. The federal agency didn't return a message about the case late on Sunday.
Immigration Childrens Shelters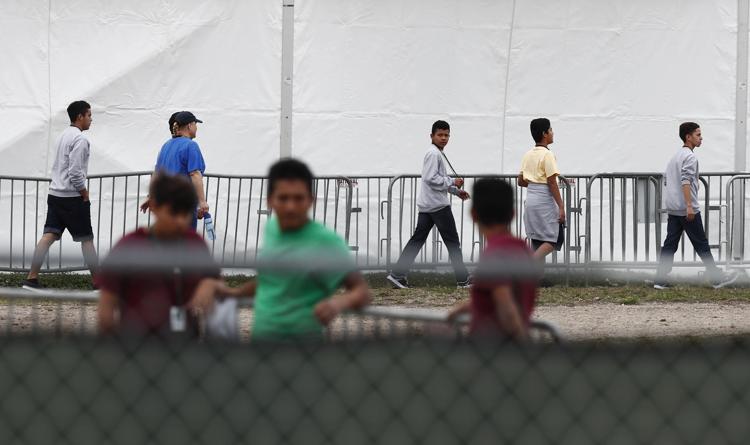 Immigration Childrens Shelters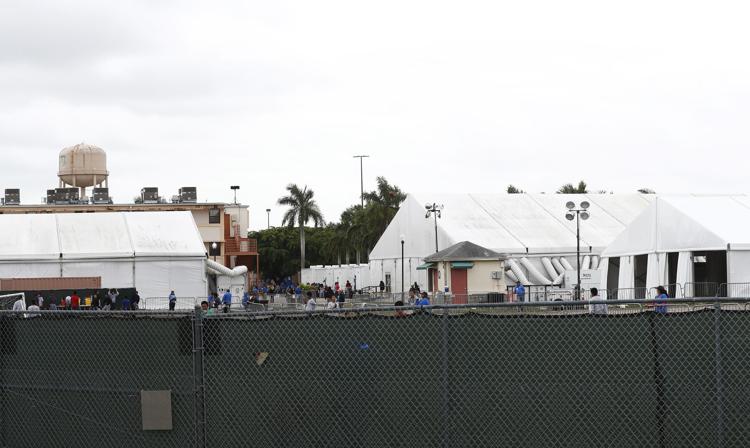 Immigration Childrens Shelters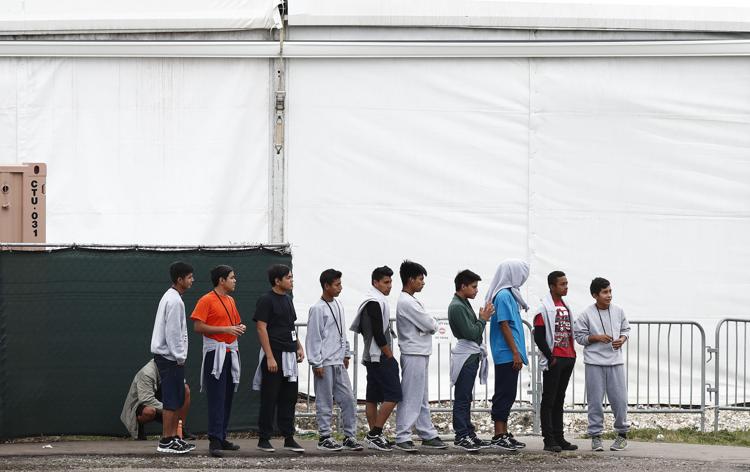 Immigration Childrens Shelters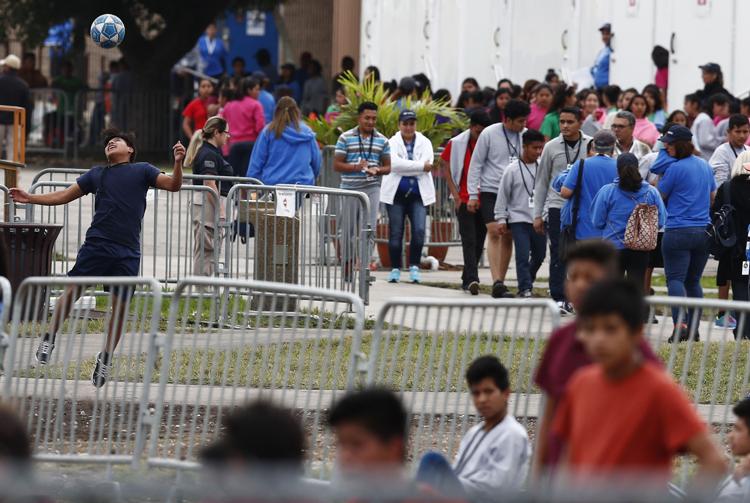 Immigration Childrens Shelters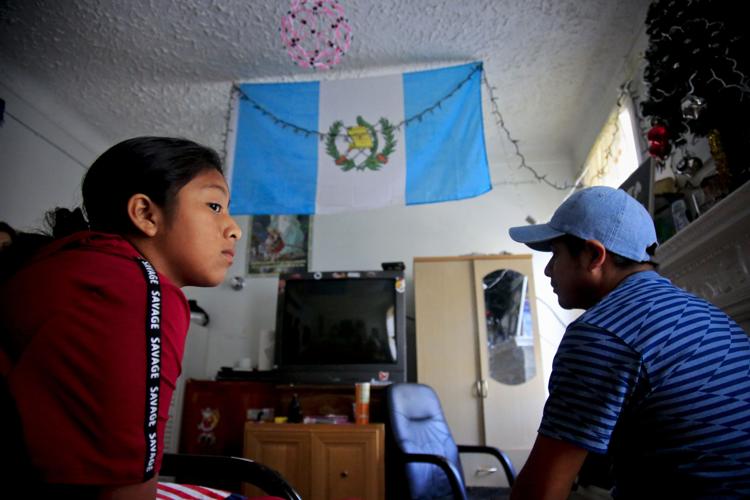 Immigration Childrens Shelters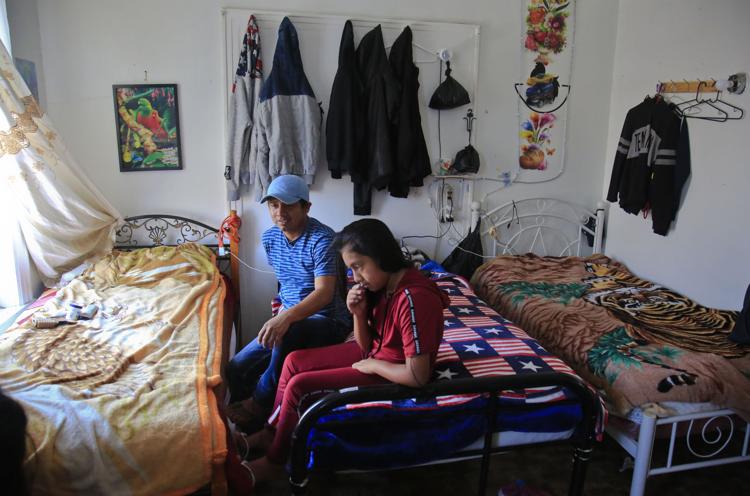 Immigration Childrens Shelters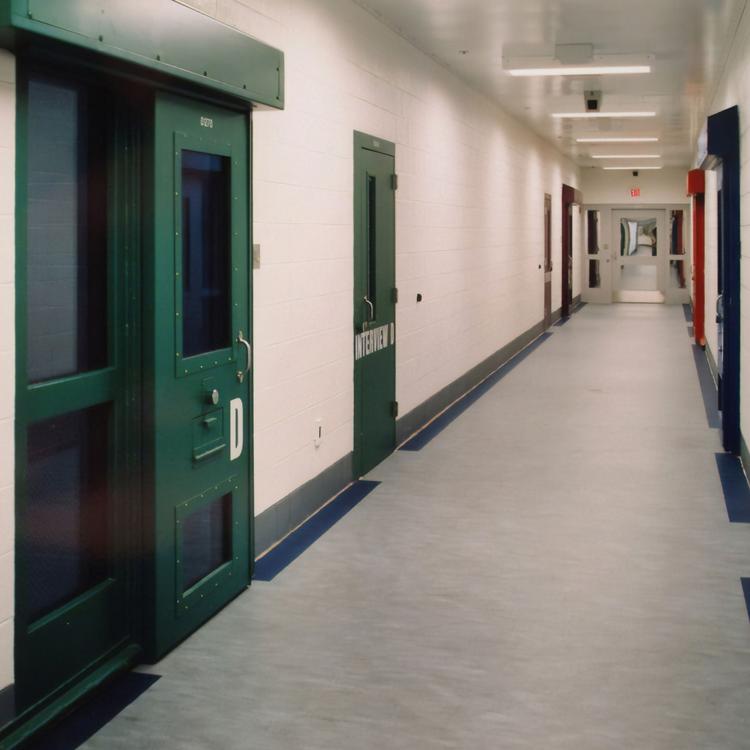 Immigration Childrens Shelters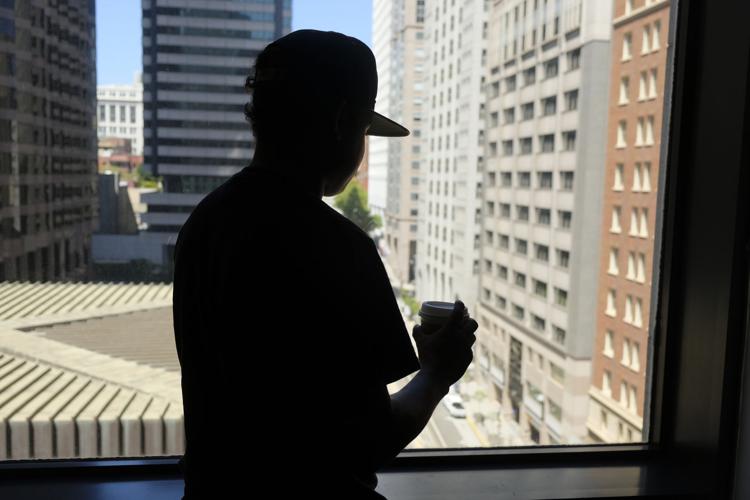 Immigration Childrens Shelters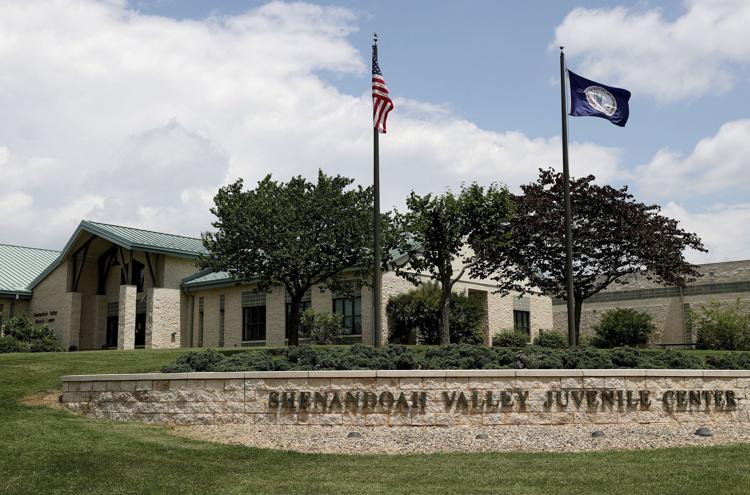 Immigration Childrens Shelters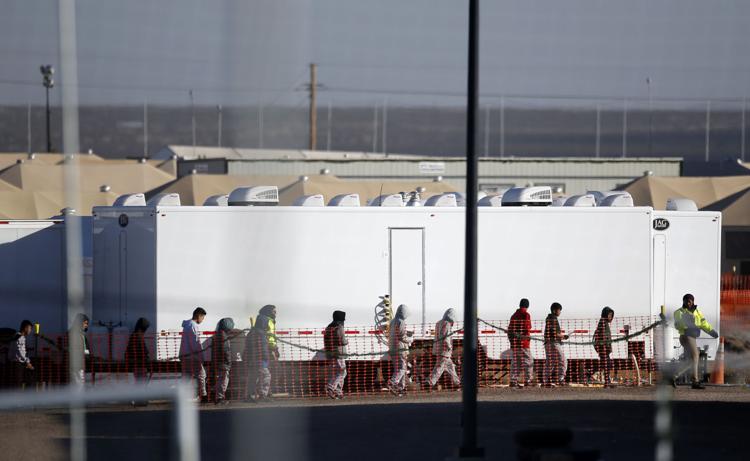 Immigration Childrens Shelters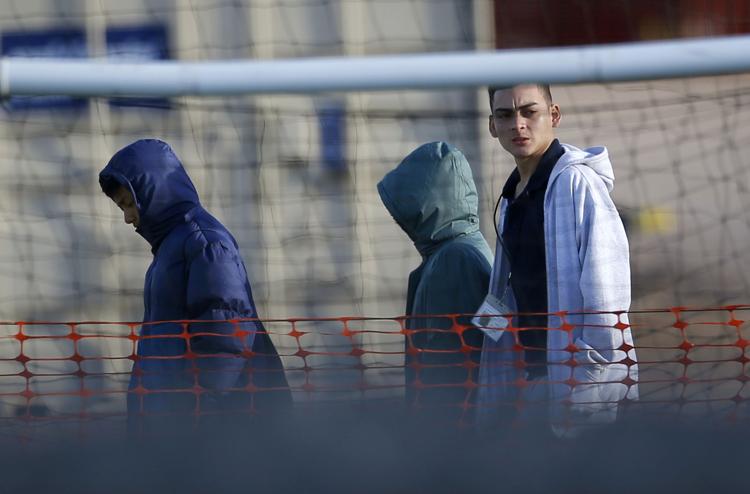 Immigration Childrens Shelters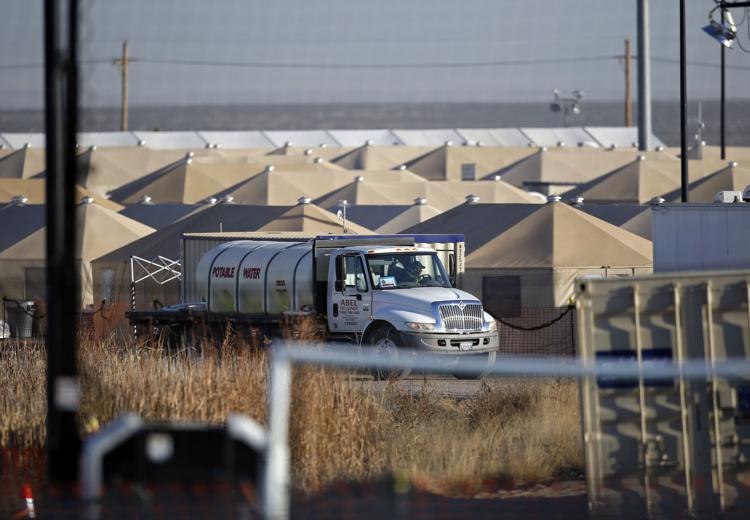 Immigration Childrens Shelters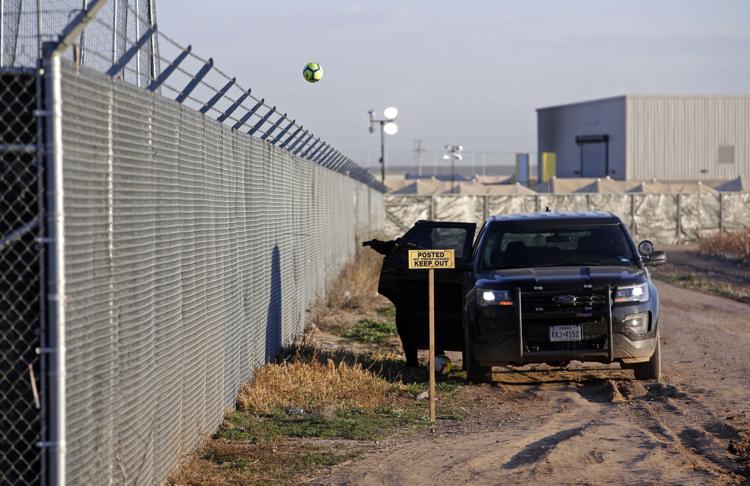 Immigration Childrens Shelters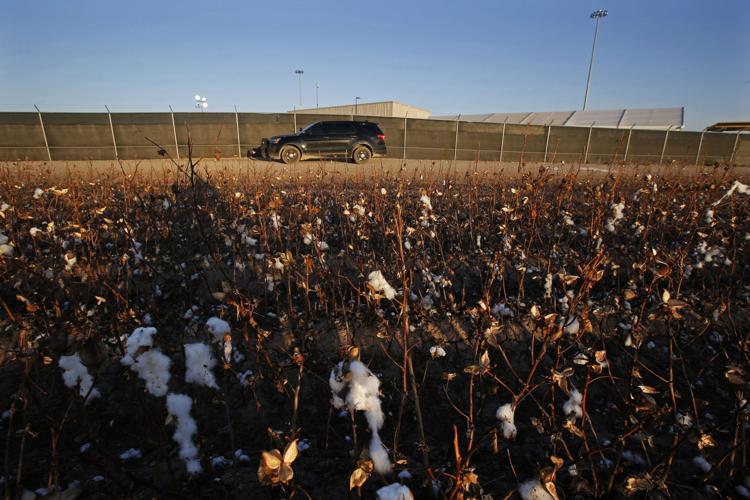 Immigration Childrens Shelters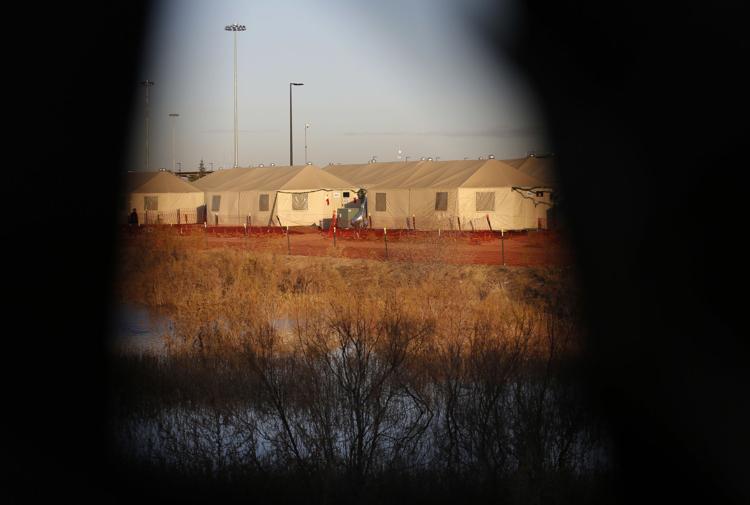 Immigration Childrens Shelters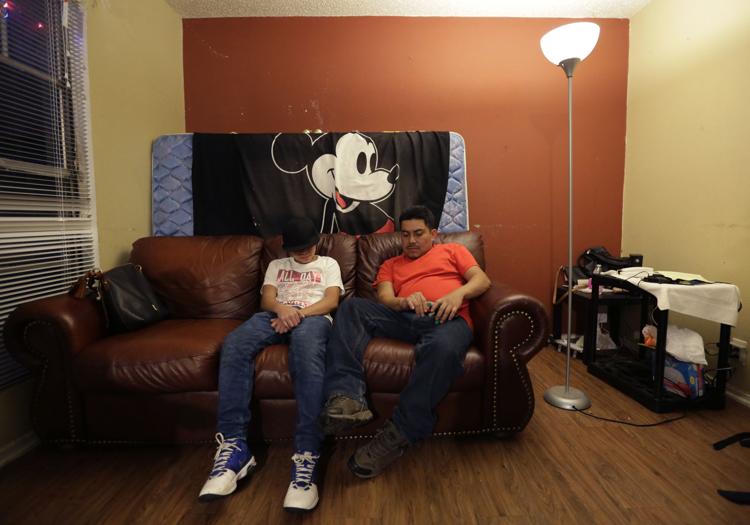 Immigration Childrens Shelters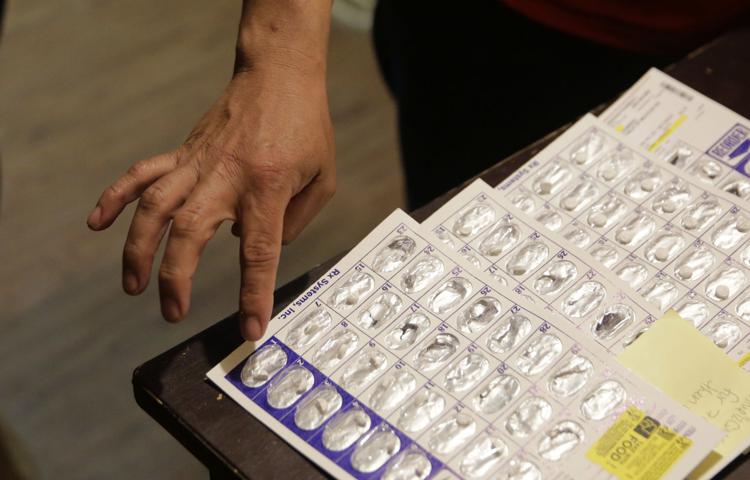 Immigration Childrens Shelters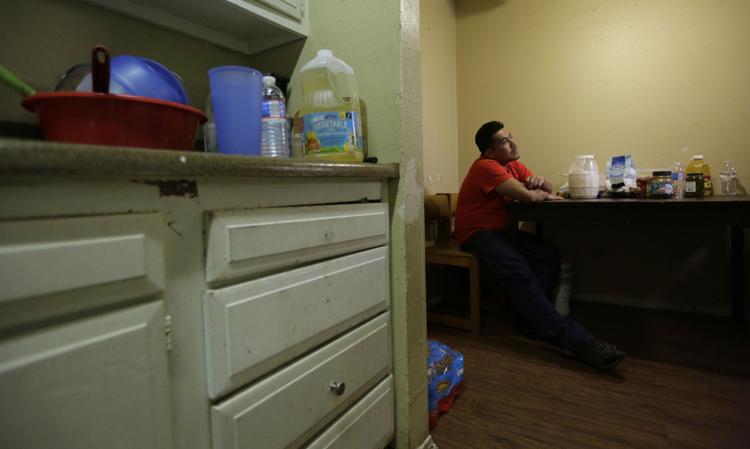 Immigration Childrens Shelters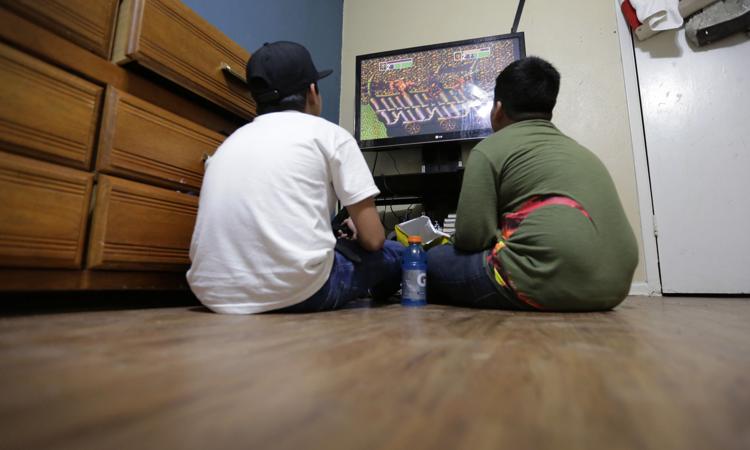 Immigration Childrens Shelters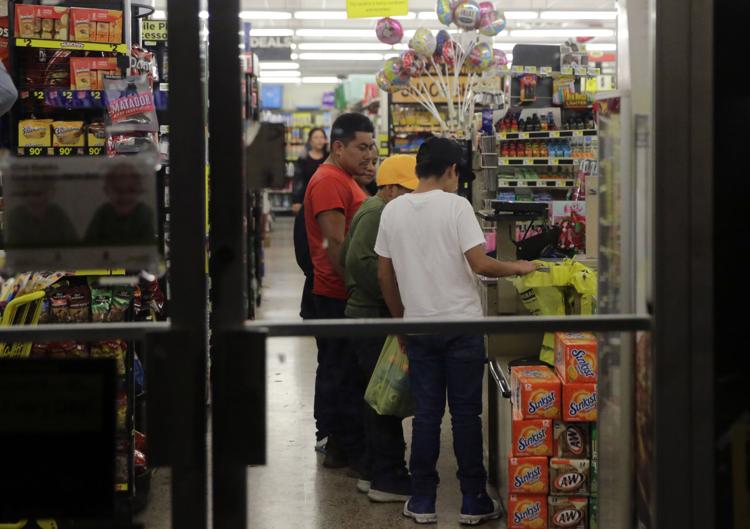 Immigration Childrens Shelters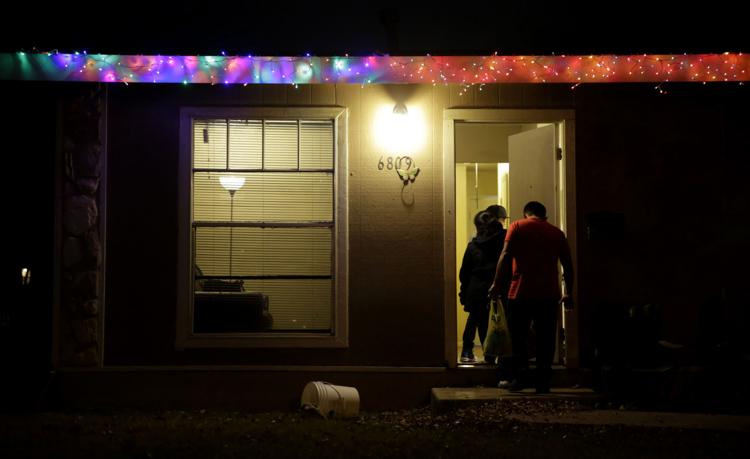 Immigration Childrens Shelters
Immigration Childrens Shelters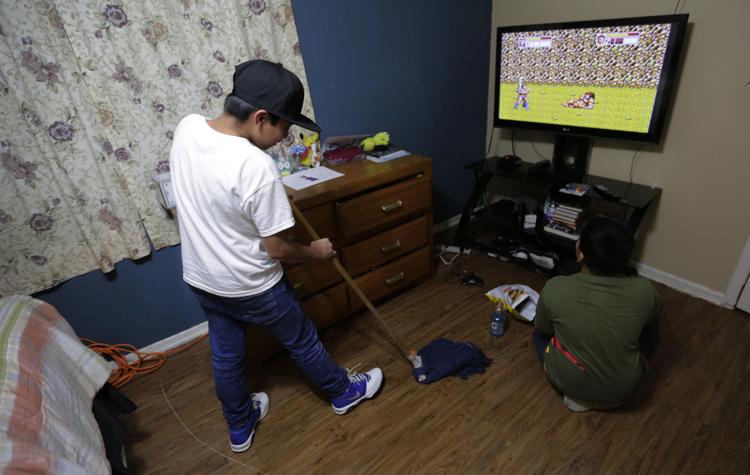 Immigration Childrens Shelters