Your daily 6: RIP Grumpy Cat, SATs new 'adversity score,' Taiwan approves same-sex marriage
Also trending on your TGIF: 'The Big Bang Theory' finale closes with a big dose of heart, spray foam-encased kitten rescued by Oregon garbage worker, judge orders public release of what Michael Flynn said in call to Russian ambassador.
College SAT results to include another score: Hardship in students' lives
An "adversity score" will be added to SAT college entrance test results, rating applicants on environmental factors meant to offer admissions officers a glimpse into a student's socioeconomic background, the College Board said Thursday.
Only admissions offices at colleges and universities will be able to view the score, which will range from 1 to 100, with 50 representing the national or state average of recent high school graduates, the testing organization said.
A series of factors will be considered based on neighborhood background, including crime rates, housing stability and the percentage of students eligible for free and reduced lunch at the applicant's high school.
David Coleman, CEO of the College Board, said the tool, dubbed the Environmental Context Dashboard, "shines a light on students who have demonstrated remarkable resourcefulness to overcome challenges and achieve more with less."
The ongoing national college admissions scandal, in which a group of wealthy parents have been charged with hiring people to rig their children's test scores to gain admittance into top universities, revealed structural problems in the admissions process.
The new score takes into account factors that have potentially had a significant effect for an applicant, such as community crime levels, she said.
Taiwan approves same-sex marriage, a first for Asia
TAIPEI, Taiwan (AP) — Taiwan's legislature voted Friday to legalize same-sex marriage, a first in Asia and a boost for LGBT rights activists who had championed the cause for two decades.
Lawmakers pressured by LGBT groups as well as by church organizations opposed to the move approved most of a government-sponsored bill that recognizes same-sex marriages and gives couples many of the tax, insurance and child custody benefits available to male-female married couples.
That makes Taiwan the first place in Asia with a comprehensive law both allowing and laying out the terms of same-sex marriage.
Taiwanese President Tsai Ing-wen, a supporter of the law, tweeted: "On May 17th, 2019 in Taiwan, LoveWon. We took a big step toward true equality, and made Taiwan a better country."
Thousands of people, including same-sex couples, demonstrated Friday morning in the rainy streets outside parliament before the vote. Many carried rainbow-colored placards reading "The vote cannot fail." About 50 opponents sat under a tent outside parliament and gave speeches favoring marriage between only men and women.
'The Big Bang Theory' finale closes with a big dose of heart
(CNN) -- The following contains spoilers about "The Big Bang Theory" series finale.
"The Big Bang Theory" finale showed off the program's big heart, celebrating the friendship — quirky as it was — that has been the backbone of the CBS sitcom over 12 seasons.
In that respect, the one-hour finish felt satisfying and appropriate, if somewhat low-key, eschewing huge fireworks that which would have likely felt like something of an overreach, to simply echo what has made the show so popular over the course of its run.
The central plot, teased out over multiple episodes, culminated in Sheldon (Jim Parsons) and Amy (Mayim Bialik) winning the Nobel Prize in physics, offering the gang a chance to go on a trip to commemorate their triumphant moment.
As it turned out, though, the episode (rather sweetly credited to a dozen writers, including co-creators Chuck Lorre and Bill Prady) served as a conduit to showcase the way in which the show itself has changed — adding key female characters, marrying off the guys and graduating to more grown-up problems and issues, without giving up their passion for things like comic books and "Star Wars" movies.
The graduation to adulthood saw the characters take another major step in the finale, as Leonard (Johnny Galecki) and Penny (Kaley Cuoco) learned that they were pregnant — joining Howard (Simon Helberg) and Bernadette (Melissa Rauch) in the parents club — a revelation the self-absorbed Sheldon treated with complete indifference.
The evolution of Sheldon has been the most fascinating aspect of the show, and at times the most challenging. Brilliantly played by Parsons, the character is, above all else, a creature of habit and routine, which made his deer-in-the-headlights response to the Nobel ring true. "All this change is just too much," he griped to Penny, in one of their shared moments that have frequently provided series highlights.
Being a "selfish jerk," as Leonard called him, has always been part of Sheldon's charm — or at least, what has made the character so oddly endearing. Still, Sheldon's closing tribute to his friends reflected how, in his unorthodox manner, he obviously cherished them, in the same way he overcame his selfishness to enter into a relationship with Amy that nobody could have possibly envisioned when the series began.
The show did indulge in one bit of guest casting, tossing in "Buffy the Vampire Slayer's" Sarah Michelle Gellar, and worked in a few of the supporting players. But the spotlight remained steadfastly and wisely trained on the core cast.
Lorre's vanity card closed with two simple words, "The End," and the final shot showed the seven stars sitting around on a couch, as viewers have seen them do so often before.
Spray foam-encased kitten rescued by Oregon garbage worker
HILLSBORO, Ore. (AP) — A kitten that was found encased in hardened spray foam is expected to make a full recovery after being rescued from a garbage can by an Oregon sanitation worker, authorities said Thursday.
The sanitation worker was using a hydraulic arm to empty a trash can near Hillsboro, Oregon, but the can wouldn't empty, said Washington County sheriff's Deputy Brian van Kleef.
The man peered inside and saw the kitten hanging from the can upside down by its back legs, he said. Its head and paws were covered in hard, white foam but it managed to meow, van Kleef said.
The sanitation worker took the kitten to his company offices and he and others used razors to cut off as much foam as they could and then took the animal to a veterinarian.
"That cat is really lucky and we're lucky that he actually took the time to check it out," said van Kleef, who added that the kitten's abuse is being treated as an animal cruelty case. It's not clear who covered the kitten in foam; there have been no arrests
The cleaned up kitten is resting in an animal shelter until he makes a full recovery.
He will be returned to his owners, who are not suspects. Van Kleef said the owners have several barn cats and the kitten was from a recent litter.
"The owners expressed interest in getting the cat back so they will probably get him back, although there's a long list of people who want him," he said.
Judge orders public release of what Michael Flynn said in call to Russian ambassador
WASHINGTON - A federal judge on Thursday ordered that prosecutors make public a transcript of a phone call that former national security adviser Michael Flynn tried hard to hide with a lie: his conversation with a Russian ambassador in late 2016.
U.S. District Judge Emmet Sullivan in Washington ordered the government also to provide a public transcript of a November 2017 voice mail involving Flynn. In that sensitive call, President Donald Trump's attorney left a message for Flynn's attorney reminding him of the president's fondness for Flynn at a time when Flynn was considering cooperating with federal investigators.
The transcripts, which the judge ordered be posted on a court website by May 31, would reveal conversations at the center of two major avenues of special counsel Robert Mueller III's investigation into Russian interference in the 2016 election. So far they have only been disclosed to the public in fragments in court filings and the Mueller report.
Sullivan also ordered that still-redacted portions of the Mueller report that relate to Flynn be given to the court and made public.
Flynn pleaded guilty in December 2017 to one felony count of making a false statement to FBI investigators about his contact with the ambassador and awaits sentencing.
In one of the previously redacted filings released Thursday, prosecutors said Flynn described multiple episodes in which "he or his attorneys received communications from persons connected to the Administration or Congress that could have affected both his willingness to cooperate and the completeness of that cooperation."
In addition to the transcripts, it also is possible that the judge may release the audio recordings of the conversations. In his Thursday order, Sullivan directed that the government provide a copy of those recordings to him in his chambers, along with any other calls Flynn made to the Russians, so he can review them.
Grumpy Cat, the grouchy-faced furball that launched a thousand memes, is dead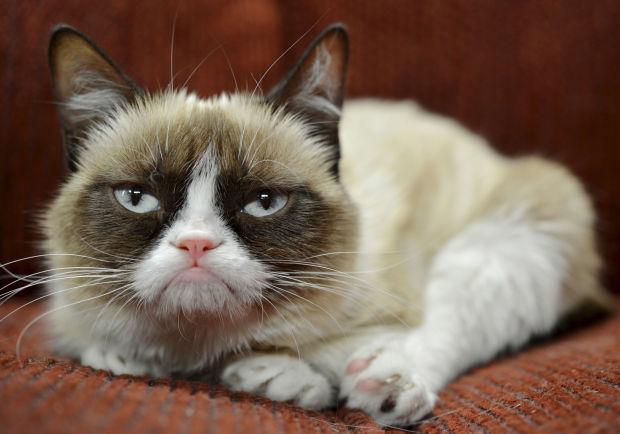 (CNN) -- Grumpy Cat, arguably the internet's most popular cat and one of its first viral memes, has died aged 7.
The furry sensation's family announced her death on Twitter on Friday.
"We are unimaginably heartbroken to announce the loss of our beloved Grumpy Cat," Tabatha Bundesen, Grumpy Cat's owner, said.
"Despite care from top professionals, as well as from her very loving family, Grumpy encountered complications from a recent urinary tract infection that unfortunately became too tough for her to overcome. She passed away peacefully on the morning of Tuesday, May 14, at home in the arms of her mommy, Tabatha.
"Besides being our baby and a cherished member of the family, Grumpy Cat has helped millions of people smile all around the world -- even when times were tough. Her spirit will continue to live on through her fans everywhere," Bundesen, who lives in Morristown Arizona, wrote.
Grumpy Cat, real name Tardar Sauce, had feline dwarfism. This, her owners said, probably accounted for her distinctive facial features and small size.
She became an internet celebrity in September 2012, when Tabatha's brother Bryan posted photos showing her in all her disgruntled glory on the r/pics sub-Reddit.
Users on the platform immediately reacted by posting countless Photoshopped variations on the original, while the photo's Imgur page reached 1,030,000 views in its first 48 hours.
On the same day, the Bundesen family posted video clips of Tardar Sauce on YouTube, which racked up millions of views.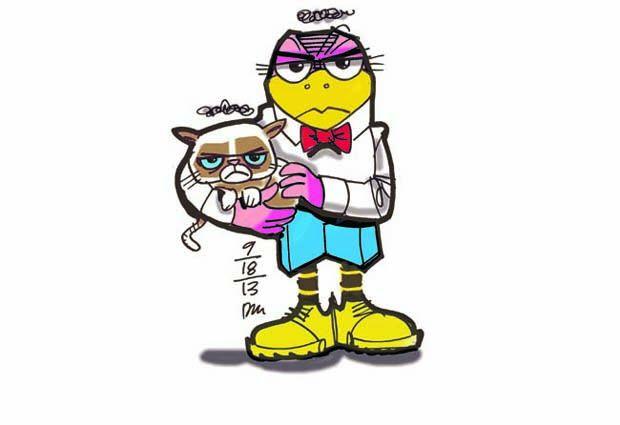 "It was suggested that the original photo was Photoshopped, so we posted a few videos on YouTube," the owners said on the official Grumpy Cat website.
Her popularity was sealed by her participation at the South by Southwest Interactive (SXSW) festival in Austin, Texas. People stood in line for hours to get their pictures taken with her, while she mostly ignored her fans. CNN, among others, called her the festival's biggest star.
Grumpy Cat became such a cultural phenomenon that she inspired art projects, perfumes, merchandise, Skechers shoes, comics and even a "Grumppuccino" coffee.
She was also the official "spokescat" for Friskies, and appeared on several US TV shows, including Today and Good Morning America.
Last year, US coffee company Grenade was ordered to pay the Bundesens $710,000 for exceeding an agreement to use her image.
At the time of her death, Grumpy Cat had 1.5 million followers on Twitter, 2.4 million on Instagram and 8.5 million on Facebook.
---
Mauhaus Cat Cafe and Lounge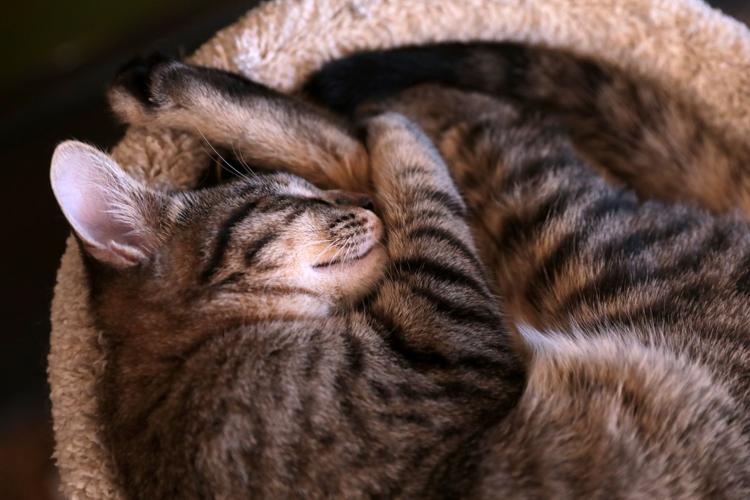 Mauhaus Cat Cafe and Lounge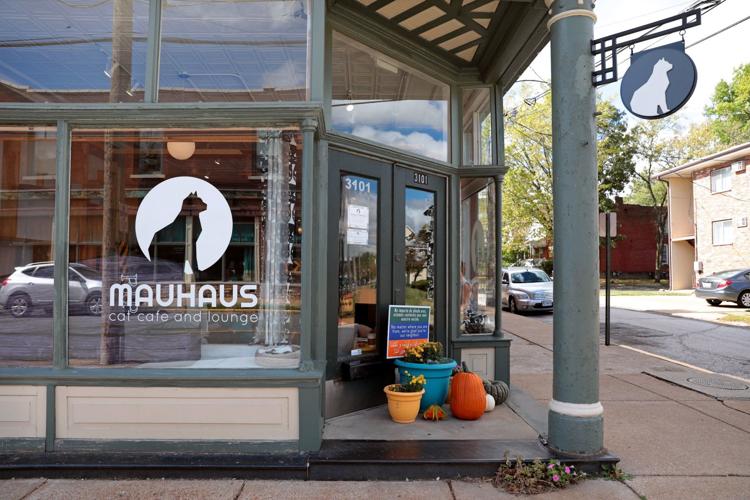 Mauhaus Cat Cafe and Lounge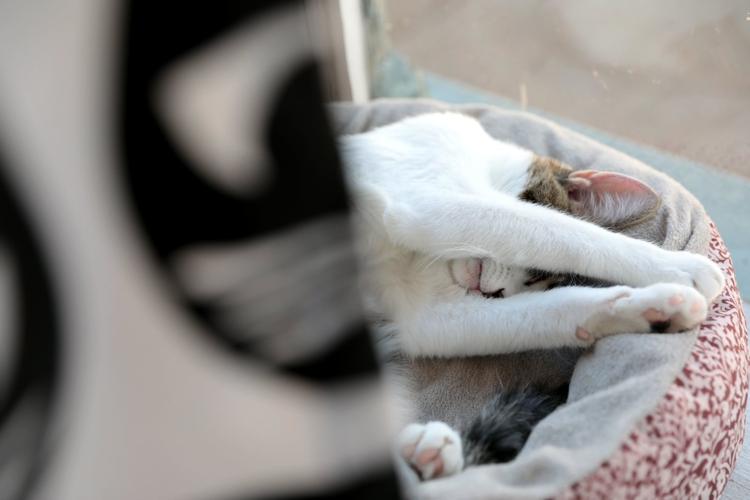 Mauhaus Cat Cafe and Lounge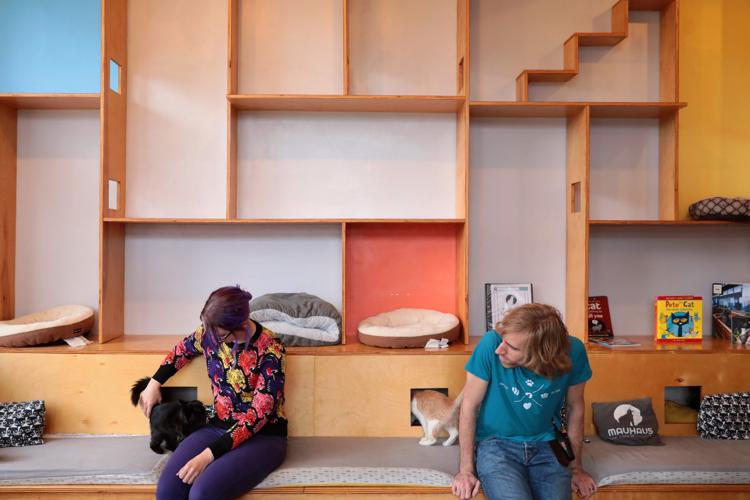 Mauhaus Cat Cafe and Lounge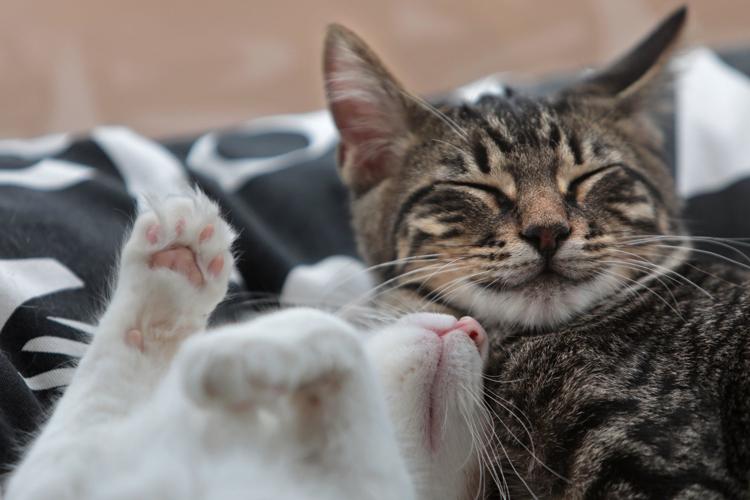 Mauhaus Cat Cafe and Lounge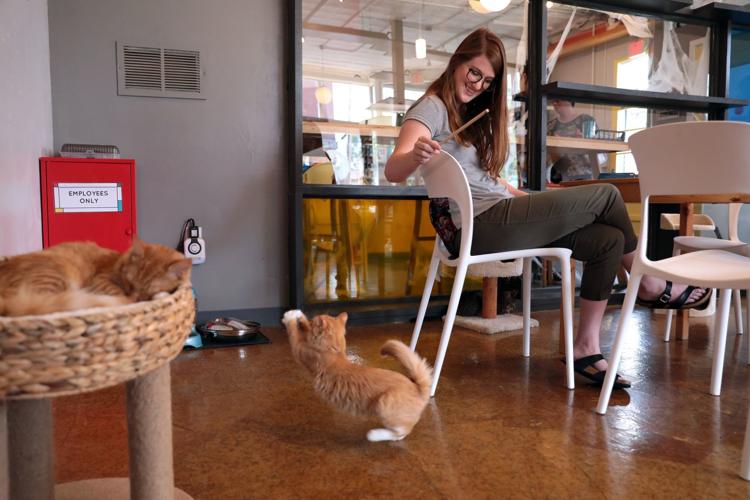 Mauhaus Cat Cafe and Lounge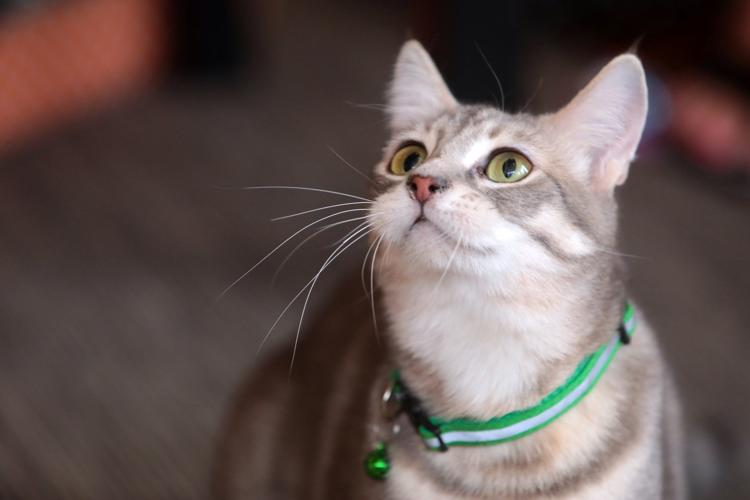 Mauhaus Cat Cafe and Lounge
Mauhaus Cat Cafe and Lounge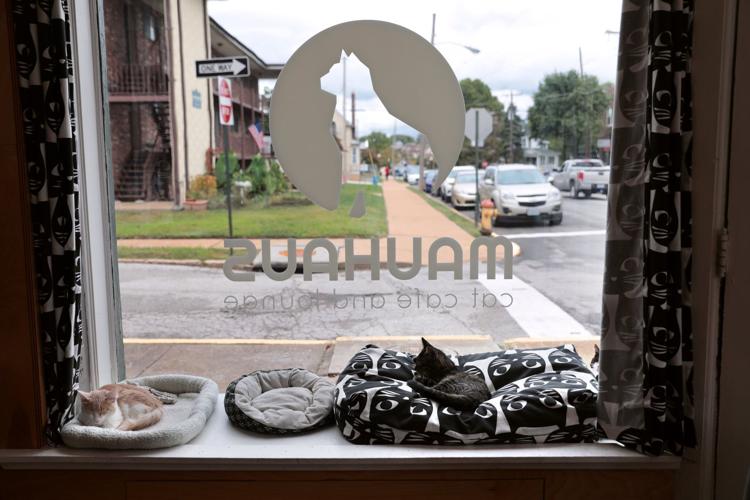 Mauhaus Cat Cafe and Lounge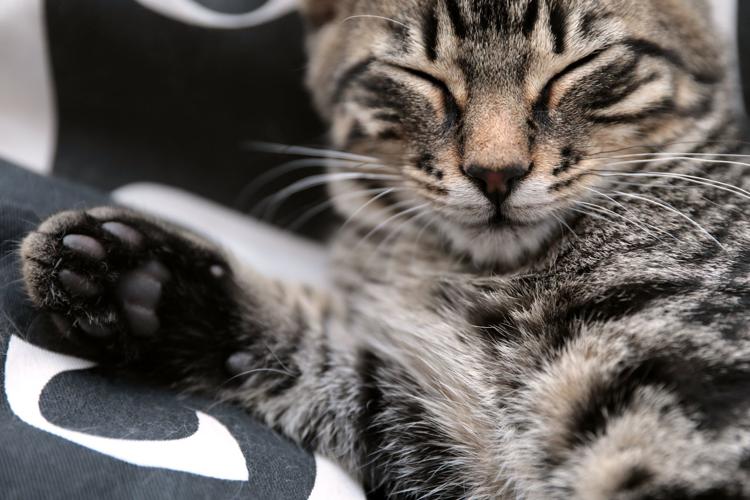 Mauhaus Cat Cafe and Lounge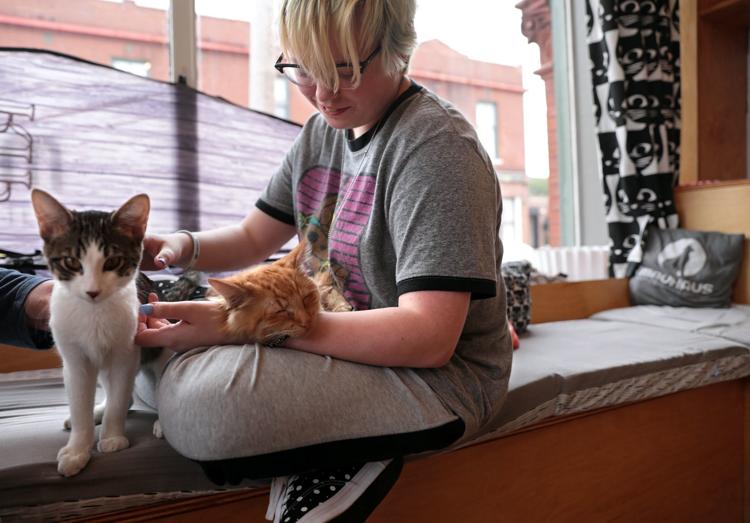 Mauhaus Cat Cafe and Lounge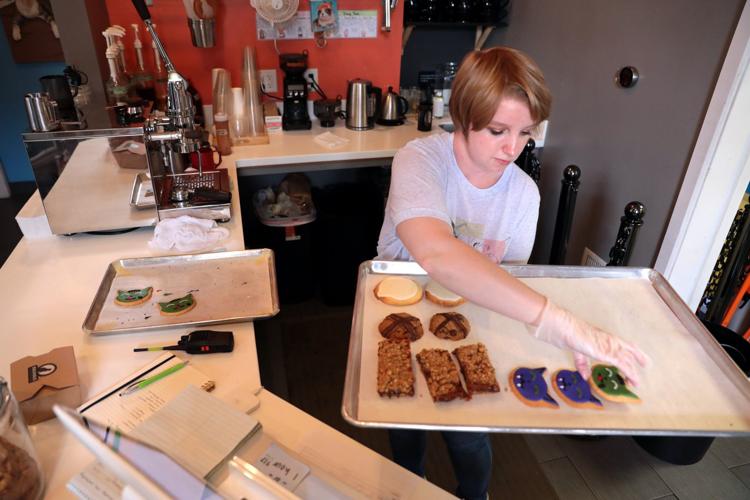 Mauhaus Cat Cafe and Lounge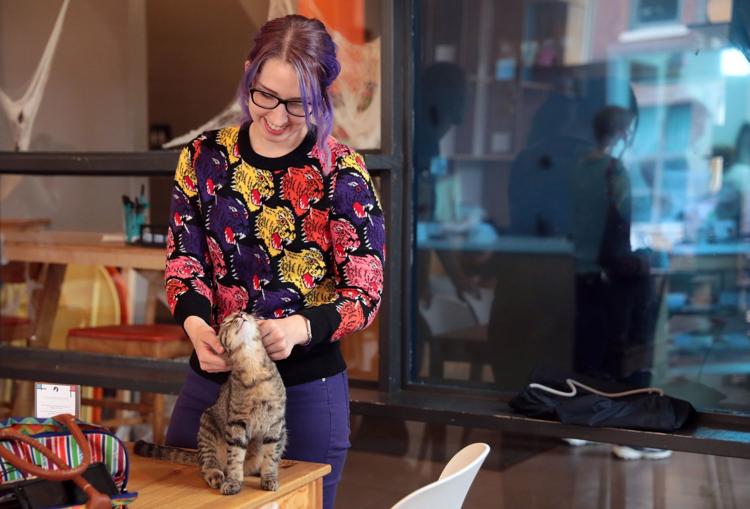 Mauhaus Cat Cafe and Lounge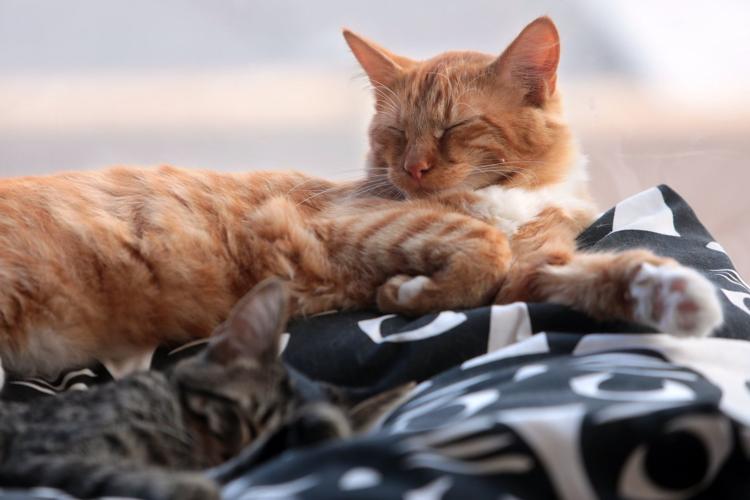 Mauhaus Cat Cafe and Lounge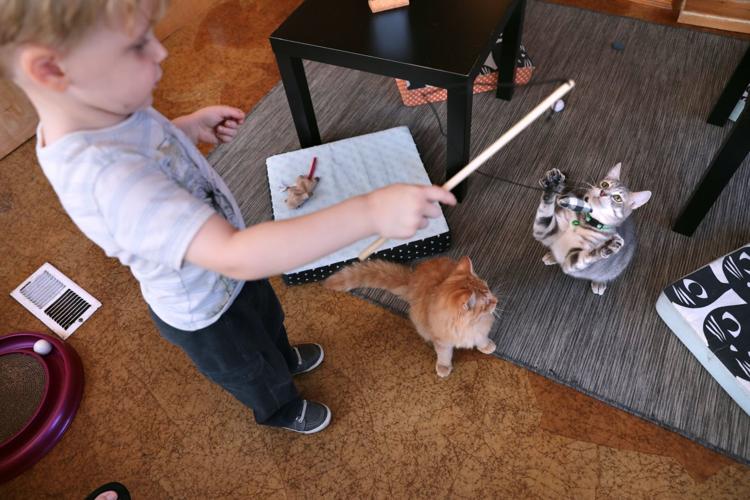 Mauhaus Cat Cafe and Lounge