Your Saturday 6: Man learns he's dying from robot video, Barbie turns 60, tetanus nearly kills 6-year-old
People are also talking about a Florida teen avoiding jail after burning a caged cat, baseball testing new rules on a minor league and summer camps near St. Louis.
Florida teen who burned caged cat, fed it to dogs won't serve jail time
A 19-year-old accused of torching a caged cat and feeding it to his dogs will not spend any time behind bars.
According to news reports, Roberto Hernandez, who was 17 at the time of the incident, was sentenced to five years of probation and 100 hours of community service.
Surveillance video at his family's farm from 2016 showed Hernandez put a stray cat in a cage, spray it with a liquid and flick matches on it until it caught fire. The video showed the animal struggling while Hernandez grabbed a drink and looked on, the Miami Herald reported.
Afterward, prosecutors said Hernandez fed the animal to his dogs. The Herald reported a tenant living on the property saw the act, and told police it was a cat.
Defense attorneys said the animal was a rabid raccoon, and after watching the video, Miami-Dade County Judge Nushin Sayfie agreed, saying, "I don't think a racoon should be treated in that manner, either," WPLG reported.
Hernandez pleaded guilty to one count of felony animal abuse. 
California man learns he's dying from doctor on robot video
Ernest Quintana's family knew he was dying of chronic lung disease when he was taken by ambulance to a hospital, unable to breathe.
But they were devastated when a robot machine rolled into his room in the intensive care unit that night and a doctor told the 78-year-old patient by video call he would likely die within days.
"If you're coming to tell us normal news, that's fine, but if you're coming to tell us there's no lung left and we want to put you on a morphine drip until you die, it should be done by a human being and not a machine," his daughter Catherine Quintana said Friday.
Ernest Quintana died Tuesday, two days after being taken to the Kaiser Permanente Medical Center emergency department in Fremont.
Michelle Gaskill-Hames, senior vice president of Kaiser Permanente Greater Southern Alameda County, called the situation highly unusual and said officials "regret falling short" of the patient's expectations.
But the hospital also defended its use of telemedicine and said its policy is to have a nurse or doctor in the room at the time of remote consultations.
Granddaughter Annalisia Wilharm, 33, was alone with Quintana when a nurse popped in to say a doctor would be making his rounds. A robot rolled in and a doctor appeared on the video screen.
Wilharm figured the visit was routine. She was astonished by what the doctor started saying.
"This guy cannot breathe, and he's got this robot trying to talk to him," she said. "Meanwhile, this guy is telling him, 'So we've got your results back, and there's no lung left. There's no lung to work with.'"
Wilharm said she had to repeat what the doctor said to her grandfather, because he was hard of hearing in his right ear and the machine couldn't get to the other side of the bed.
"So he's saying that maybe your next step is going to hospice at home," Wilharm is heard saying in a video she recorded of the visit. "Right?"
"You know, I don't know if he's going to get home," the doctor says.
Wilharm said her grandfather, a family man who kept every childhood drawing he ever gave her, deserved better. She said that after the visit, he gave her instructions on who should get what and made her promise to look after her grandmother.
"He was such a sweet guy," she said.
An American classic doll turns 60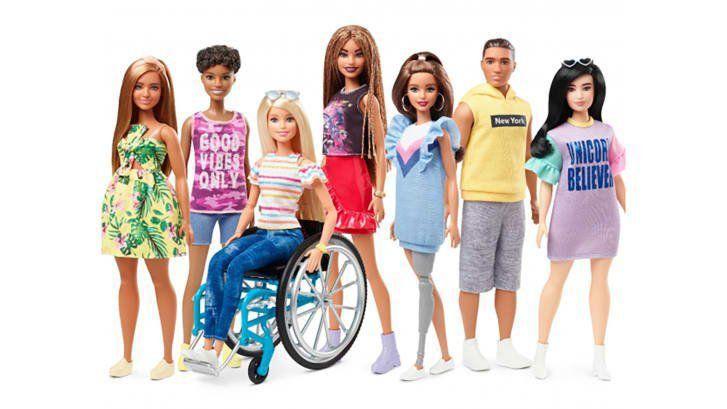 Barbie has been a surgeon, an astronaut, a news anchor and a president. She's been the Duchess of Cambridge, several characters in "Mad Men" and every member of Destiny's Child.
But on her debut at the New York Toy Fair on March 9, 1959, she was just a doll in a swimsuit and ponytail, with white sunglasses in her hand.
Six decades later, every passing minute sees more than 100 dolls sold, with 58 million sold every year.
Global sales are up, says Mattel. There are plans for a Barbie movie and a new line of National Geographic inspired dolls. But six decades after her birth, the popular doll with the physically impossible silhouette remains a lightning rod for the status of girls and women.
"Back in the '60s, her popularity was that she functioned as a way for mothers to transmit a necessary message to their daughters: how to be female in America in those times - how to dress, how to be feminine, how to be successful with boys," says Prof. Robin Lakoff, an expert in gender at the UC Berkeley. "Barbie still has meaning, but a very different meaning, than she had back then."
Created by Ruth Handler and named after Handler's daughter Barbara, Barbie was a shift away from old-fashioned baby dolls. Handler wanted little girls to be able to dream of futures beyond then traditional roles of wife and mother. "My whole philosophy of Barbie was that through the doll, the little girl could be anything she wanted to be," Handler wrote in her autobiography. "Barbie always represented the fact that a woman has choices."
Today, Barbie's cultural legacy is far more complicated.
To fans, she's an enduring symbol who has evolved with the times. Bethany Cardwell of Discovery Bay cherished the Barbie dolls her grandmother gave her every Christmas. Her own daughters have about 30 dolls.
But critics say Barbie offers a narrow definition of beauty that can affect the way girls see themselves and their place in the world. A 2006 study, published in the journal Developmental Psychology, found that girls exposed to Barbie at a young age were far more concerned with being thin than other girls.
That's one reason many feminists have banished Barbie from their households. They fear the impact the doll has on the self-esteem and development of girls.
Barbie has undergone many makeovers through the years as Mattel has created Barbies with different skin colors, hair colors, body types and careers to be more inclusive and diverse. The company soon plans to debut a Barbie with a prosthetic limb and a wheelchair to reach out to girls with disabilities, and is partnering with National Geographic on a line of science and explorer dolls.
"We are the original girl-empowerment brand and our purpose is to inspire the limitless potential in every girl, which is a message that is more relevant than ever," says Lisa McKnight, senior vice president and global general manager for Barbie. "As an influencer in her own right, we are very proud of the progression the brand has made and dedicated to making sure Barbie is a role model to all the girls she reaches."
MLB to test its experimental rules on minor league
Major League Baseball has assigned an independent minor league to make drastic experimental changes to its rule book for the 2019 season, including altering the distance from the pitcher's mound to home plate and using an electronic-assisted strike zone.
The league announced Friday that the Atlantic League, an eight-team conference with clubs scattered on the East Coast and in Texas, will begin the season in April with six new regulations: 18-by 18-inch bases rather than the traditional 15-by-15-inch ones, a prohibition against mound visits, a three-batter minimum for pitchers, a prohibition against defensive shifts, a shorter period between half innings and pitching changes, and a radar-enabled strike zone.
The Atlantic League will move its pitcher's mound back two feet in the second half of its season.
The Atlantic League, founded in 1998, agreed last month to be a testing ground for experimental MLB rules in exchange for major league clubs scouting more Atlantic players and outfitting the teams with high-tech scouting equipment. Major League Commissioner Rob Manfred has aggressively approached rules changes to speed up pace of play, increase action and fit games into three-hour broadcast windows.
These rules initiatives are geared toward those aims and to help hitters regain equal footing with pitchers, who have come to dominate the sport in recent years with sizzling velocity and specialty pitches from relievers meant to neutralize one batter at a time.
Tetanus nearly takes life of unvaccinated Oregon boy
An unvaccinated 6-year-old Oregon boy was hospitalized for two months for tetanus and almost died of the bacterial illness after getting a deep cut while playing on a farm, according to a case study published Friday by the U.S. Centers for Disease Control and Prevention.
The 2017 case is the first case of pediatric tetanus in Oregon in more than 30 years and alarmed infectious disease experts who said tetanus is almost unheard of in the U.S. since widespread immunization began in the 1940s.
The child received an emergency dose of the tetanus vaccine in the hospital, but his parents declined to give him a second dose — or any other childhood shots — after he recovered, the paper said.
"When I read that, my jaw dropped. I could not believe it. That's a tragedy and a misunderstanding, and I'm just flabbergasted," said Dr. William Schaffner, an expert in infectious diseases and chair at the Department of Preventive Medicine at the Vanderbilt University School of Medicine in Nashville, Tennessee.
"This is an awful disease, but ... we have had a mechanism to completely prevent it, and the reason that we have virtually no cases anymore in the United States is because we vaccinate, literally, everyone."
Doctors in Portland, Oregon, who treated the child declined to provide any further information about the family at a news conference Friday, citing medical privacy laws.
It was the first time that Dr. Judith Guzman-Cottrill, the pediatric infectious disease expert who treated the child, had ever seen tetanus because of widespread vaccination against it in the U.S.
When the boy arrived at the emergency department, his muscle spasms were so severe he could not talk, could not open his mouth and was struggling to breathe, she said.
"We had a hard time taking care of this child — watching him suffer — and it is a preventable disease," Guzman-Cottrill said.
Yep, it's time to think summer: Hundreds of camps available in St. Louis area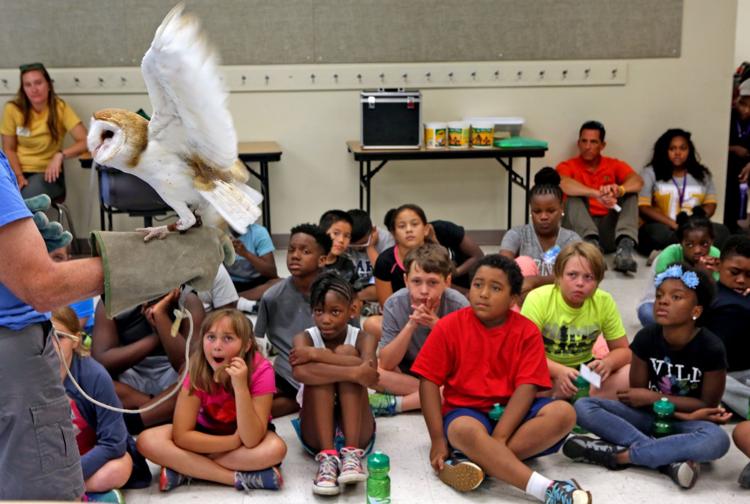 No matter how many activities the YMCA dreams up to offer at its day and overnight camps — zip lining, circus arts, hip-hop, wizardry — there is one that's always the winner on the end-of-summer surveys. • It's swimming. Yep, splashing around in the pool. Cannonballs and Marco Polo games and treading contests that kids have been doing at camps for decades.
"That's the top. Swimming. Every survey," says Laurie McTearnen, who has been working for the Gateway Region YMCA for 36 years. "The next thing is making new friends. You're getting kids from different schools and all different areas."
About 9,000 children from across the region attend YMCA day camps at its 22 branches, says McTearnen. There are more than 475 different ones, from the tried-and-true sports and arts camps to coding, equestrian and "Off-Broadway" theater camps.
The Y is the single biggest camp provider in the area, but it's still just a small slice of the camps put on by Scouts, nonprofits, churches, schools, sports leagues and arts organizations.
These are just some of the camps offered in the area. Many of these camps have multiple dates and sessions for other ages not listed here.